There are tons of exciting things to do this April in Montgomery County. Here are some of our favorites.

Please review guidelines provided by individual event organizers for safety precautions and standards before attending.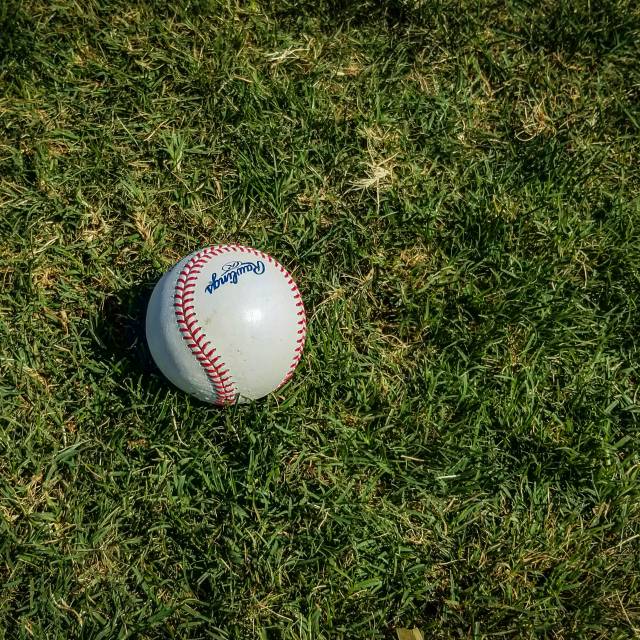 Baseball Season Opening Day
4.1 | Round Guys Brewing Co.
Join us for $2 Hot Dogs all day as baseball's opening day kicks off!
Comedy Night
4.1 | Act II Playhouse
It's time to pull up your chairs for a comedy cabaret – there's something for everyone! Get ready for a pandemic-inspired musical gone wrong (VaxMaker, VaxMaker, Make Me a Vax); the best of British satire; parody, comedy duos, tunes from the American diva songbook, and much more! Created by Tony Braithwaite and the musical comedy A-team of Joe Mallon (Greater Tuna), Dan Matarazzo (Electile Dysfunction: Hindsight is 2020), and Gianna Yanelli (Mean Girls, original Broadway cast) to bring on the frenetic and the fun.
Exhibit: Greetings From Schwenksville!
4.1 | Pennypacker Mills
Greetings from Schwenksville is a new exhibit at Pennypacker Mills which will open on March 5th, 2021, and run until January 30th, 2022. It will feature images from the collection of Pennypacker Mills, showing Schwenksville and the surrounding area at the turn-of-the-twentieth-century. Some of these images were featured on postcards, stereographs, and even plates.
Galaxy Burger and Beyond Pop-Up Adventure
4.1 | Willow Grove Park Mall
Galaxy Burger and Beyond pop-up fast food and science fiction experience beams into Willow Grove Park Mall for a limited time -- March 26th thru April 5!* Tickets are timed to every 30 minutes. You'll have 30 minutes to enjoy your pre-ordered meal. Imagine eating at the table where Han shot Greedo. Or have a burger under the galactic weapons display. Then explore an 18-ft tall AT-AT, a 1:1 scale cockpit of the Millennium Falcon, a Star Trek Transporter replica, and more! Cosplay attire encouraged.
Poe on Poe
4.1 - 4.2 | Ursinus College
a filmed theatrical performance in 5 parts, derived and inspired by the works of Edgar Allan Poe. Adapted and directed by Professor of Theater Domenick Scudera available to stream online.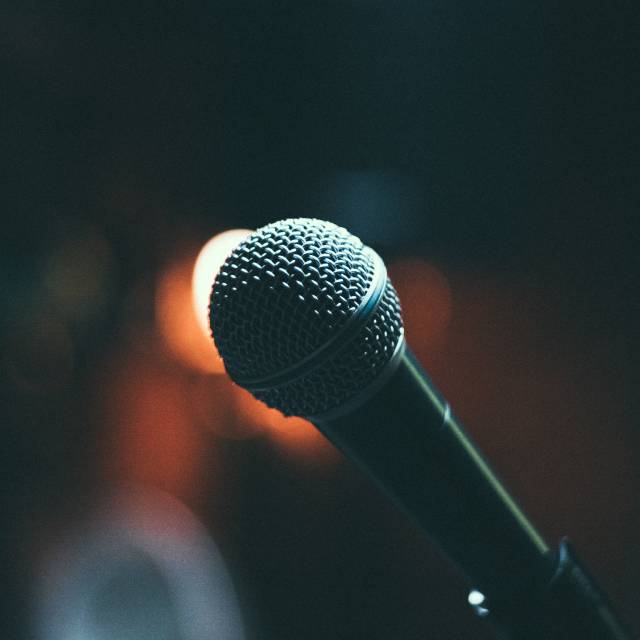 Ms. Pat headlines Soul Joel's Dome
4.2 | Soul Joel's Comedy Lounge
Ms. Pat headlines at SoulJoel's Heated Dome - TWO SHOWS! Shows at 6pm and 9pm. This event is completely BYO (food, drinks, chairs, etc.)  Everyone is socially distanced in their own pods. Tickets only $20
Socially Distant Guided History Tour
4.1 - 4.30 | Cairnwood Estate
Guided tours of Cairnwood Estate reveal the personal history of this grand Beaux Arts country house. Tour participants discover the private side of the family and its integral role in founding the Bryn Athyn community. Tours include visiting the Garden House, Main House, Chapel, the servant's wing, and the Carriage House. 
Steve Simone headlines Soul Joel's Dome
4.3 | Soul Joel's Comedy Lounge
SoulJoel Presents Steve Simeone headilnes SoulJoel's Dome. Doors open at 6pm show starts at 7pm. This event is BYO Bring Your Own Chairs, Drinks and Food. Everyone is socially distanced in their own pods. Tickets only $20
Easter Bunny Express
4.3 - 4.4 | Colebrookdale Railroad
The best way to make Easter memories that will last a lifetime is to join Peter Cottontail aboard the Colebrookdale Railroad! Visit with the Easter Bunny outside on our open car while the story of the velveteen rabbit is read aloud throughout the train. Children will enjoy a complimentary Easter themed coloring book and 10 prefilled Easter eggs.
The Searchlight Series: Ending the Hidden Punishment of Food in Prison
4.6 | Eastern State Pennitentiary
Live-streamed on Facebook and via Zoom webinar.
Join us as we explore the quality and consequences of food in America's prisons. A new six-part report recently released by Impact Justice's Food in Prison Project team explores inequities and troubling trends in prison food. A panel of experts, including two people who worked on the report, will discuss its findings and how COVID-19 has further shaped the dining experience in prisons today.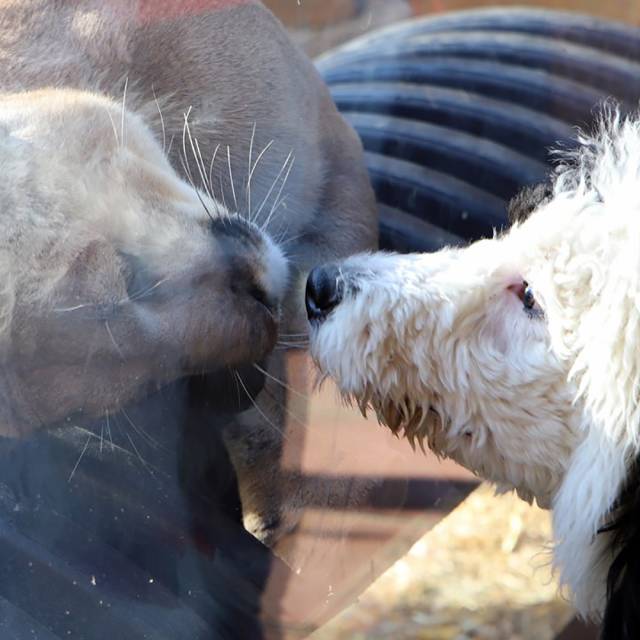 Dog Days at Elmwood Park Zoo
4.7, 4.9, 4.21 & 4.23
Families often consider their pets as members, and many enjoy sharing adventures with their dogs! Now one of those adventures can be to the Elmwood Park Zoo, for select "Dog Days" through the year! Dog Days are hosted on select Wednesdays and Fridays from 1:00PM – 4:00 PM in March (last admission at 3:00PM) and 1:00PM – 5:00 PM in April (last admission at 4:00PM).

National Beer Day Flight Specials
4.7 | Round Guys Brewing Co.
Join us for National Beer Day because, why not? Enjoy $2 off all flights!
Catfish Cooley's Nitro Comedy Tour at Soul Joel's
4.9 | Soul Joel's Comedy Club & Lounge
Comedian Catfish Cooley brings high-energy comedy to his southern following with a punch. Don't judge a book by its cover — he's not just a guy drinking hot sauce and chugging whiskey, he's a real storyteller with a positive message. He has over 3 million fans on multiple social media platforms. Catfish Cooley's Nitro Comedy Tour entertains these fans all over the country and he was featured on Tosh.O. He's been compared to Larry the Cable Guy and the happiest redneck you ever did meet!
Borough-Wide Toast Special
4.9 & 4.23 | Round Guys Brewing Co.

Join Round Guys Brewing Company owner, Scott Rudich, on Fridays as he hosts some special guests at his "Borough-Wide Toast Special" at 4:00 pm. Tune in on Round Guys Facebook!
Jim Florentine at Soul Joel's
4.10 | Soul Joel's Comedy Club & Lounge
For nearly 25 years Jim Florentine has been making audiences around the world laugh across nearly every type of media. Jim has recorded six stand-up comedy albums and shot four full-length specials. On television, Jim hosted 7 seasons of VH1 Classic's "That Metal Show" as well as lending his voice to the groundbreaking "Crank Yankers". On radio, Jim has been a regular on The Howard Stern show, the Opie & Anthony Show, and currently hosts his own program on Sirius XM. In addition, Jim is a best-selling author, world-renowned voice-over talent, and has been featured in the film's "Beer League" with Artie Lange and "Trainwreck" with Amy Schumer. 
Music at the Manor
4.10 | Pottsgrove Manor
A limited number of seats are available for a unique musical concert held at Pottsgrove Manor. Talented multi-instrumentalist Robert Mouland will play music from the 18th-century and highlight the importance of music to colonial life. The concert will be on Saturday, April 10, at 1 p.m and tickets are $10 per person.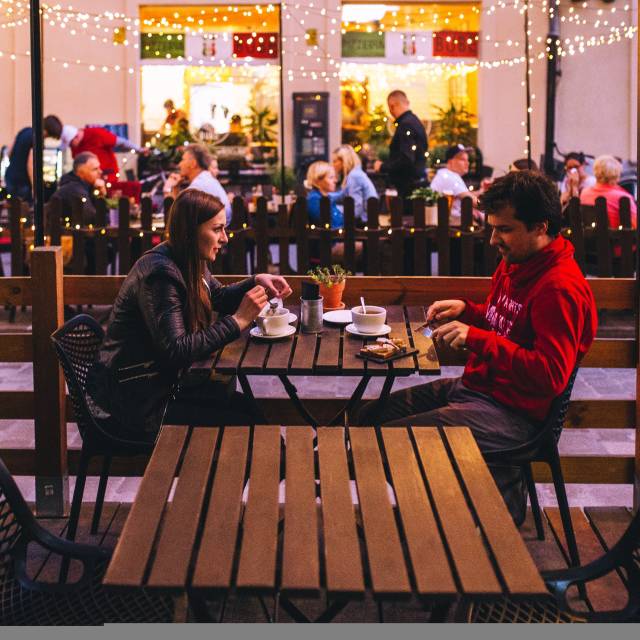 King of Prussia Restaurant Week
4.11 - 4.15 | King of Prussia
KOP Restaurant Week returns with incredible prix-fixe lunch and dinner menus, plus special takeout deals. A portion of proceeds benefit Children's Hospital of Philadelphia (CHOP)

Mark Normand & Friends at Soul Joel's
4.14 | Soul Joel's Comedy Club & Lounge
Mark Normand is a fun-loving, New York comedian. Ok, I'm gonna brag a little here but hey, you're on the site so that must mean you're somewhat interested. I don't know, I've just seen other comics do this. Ah screw you, I'm proud of these credits! Sorry, I got worked up there. (I just wanna be liked). 
Pennsylvania Horticultural Society Reopening
4.14 | Meadowbrook Farm
The Pennsylvania Horticultural Society will welcome guests back to Meadowbrook Farm beginning April 14, 2021, with timed and reserved tickets available to the public starting April 1, 2021. Meadowbrook Farms will be open through October 30, 2021
Coloring Night at the Pub
4.14 & 4.28 | Round Guys Brewing Co.
Remember coloring? Yeah, it was totally cool! Every two weeks enjoy some new coloring pages to get creative with. We can't wait to hang your designs in the pub! We have a great selection of craft beer to choose from as well as an updated menu with great pairing choice. Check out all of our options online before you arrive.
DL Hughley Headlines Soul Joel's
4.16 & 4.17 | Soul Joel's Comedy Club & Lounge
SoulJoel's Presents DL Hughley headlines at SoulJoel's Heated Dome 4 shows - April 16 and 17, 6pm and 9pm each night. This event is BYO Bring Your Own Chairs, Drinks, and Food. Everyone is socially distanced in their own pods. Tickets only $35, VIP tickets with preferred seating are $45
Our Language Sits Alive Inside of Us: Artist and Curator Talk with X'Unei Lance Twitchell and Lucy Fowler Williams
4.16 | Penn Museum
Native American Voices: The People—Here and Now, on view in our galleries, presents contemporary topics important to many Native Americans today. There are four main themes explored in the exhibition: Local Nations, Sacred Places, Continuing Celebrations, and New Initiatives. These themes are examined through the lens of Indigenous language loss and revitalization, identity, representation, and ongoing political activism in support of sovereignty and self-determination.
Enjoy a special unveiling of artist X̱'unei Lance Twitchell's newest work for Native American Voices, followed by a discussion with Lucy Fowler Williams, Associate Curator, and Jeremy A. Sabloff Senior Keeper, American Section, about the importance of highlighting contemporary Indigenous voices in archaeological exhibitions.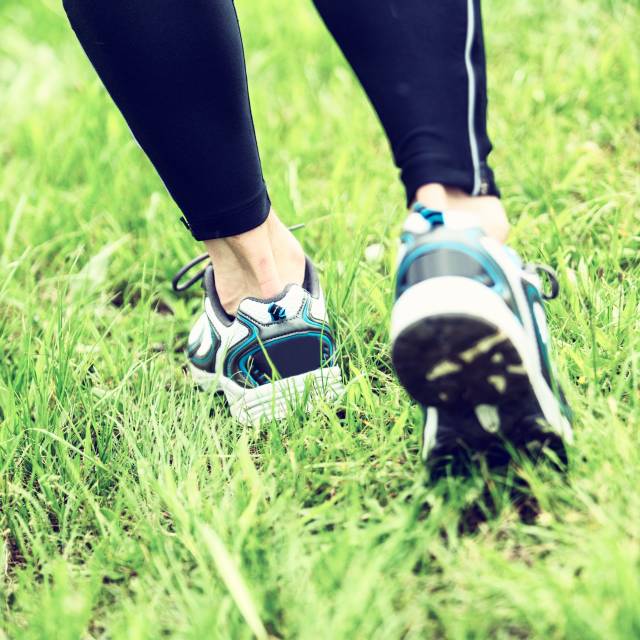 15th Annual Valley Forge Revolutionary Run
4.17 - 4.25 | Anywhere
For 14 years, the Valley Forge Revolutionary 5-Mile Run ® has been a unique challenge for runners of all skill levels. Runners typically trek a five-mile, USATF-certified course that traverses the scenic Valley Forge National Historical Park. This year, we're going virtual and invite runners and walkers of all kinds, and from any location, to participate virtually. The 15th Annual Rev Run falls over National Park Week and all proceeds from the race go directly back into Valley Forge National Historical Park to enhance the visitor experience and support our local national treasure.
We know that the community takes pride in this unique race, and we are so grateful for that because the event supports one of the most important historic sites in Montgomery County, PA in Valley Forge National Historical Park.
Abington Art Center Spring Craft Fair
4.17 | Abington Arts Center
The Abington Art Center is now accepting vendor applications for their Spring Craft Fair this April 17, 2021, from 10 am – 4 pm. Rain date April 18. Join them outside on their expansive lawn for art vendors, food trucks, live music, kids activities, and more. Stay tuned for more details!
The Spring Craft Fair is FREE to the public and takes place outside on the grounds of Alverthorpe Manor – 515 Meetinghouse Rd, Jenkintown, PA 19046. AAC works hard to serve their community, creating special family-friendly events that celebrate the arts.
Spring Beauties – The Wildflowers Walk
4.17 | Green Lane Park
After a long winter, April brings a splash of color to the forest floor in the form of wildflowers. Join us for a closer look at these short-lived beauties as we learn tricks for identifying the plants. We will also share some fun facts and folklore about each of the flowers. This program is free of charge, and is suitable for ages 8 and up. Pre-registration is required, call (215) 234-4528 to reserve your space. Program will meet outside Park Office (2144 Snyder Road, Green Lane, PA 18054).
Grains & Gradations: A Local Artist Showcase
4.18 | Round Guys Brewing Co.
Join us with Headway Art Collective artist Ben Robinson for another installment of "Grains & Gradations"
Stony Run Winery Wine Tasting
4.18 | Stony Run Winery
Journey through The Secret Valley on a 2-hour train ride while sampling four wines from Stony Run Winery and four cheeses locally sourced from Berks County. The tasting can be enjoyed by those 21 and over in our Dining Car, Garden Cafe Car, Parlor Car. and Lounge Car.
Visit our website for additional details and to book your reservation today!
Beyond Acknowledgement with Natives at Penn
4.19 | Penn Museum
Natives at Penn (formerly Six Directions) is Penn's Native student organization dedicated to increasing Indigenous awareness and visibility on campus. Join the organization in a round table discussion unpacking land recognition and ways to extend this far beyond verbal recognition. Join current members and special guest speakers in an honest dialogue about land recognition, appropriation, and how to effectively support Native communities.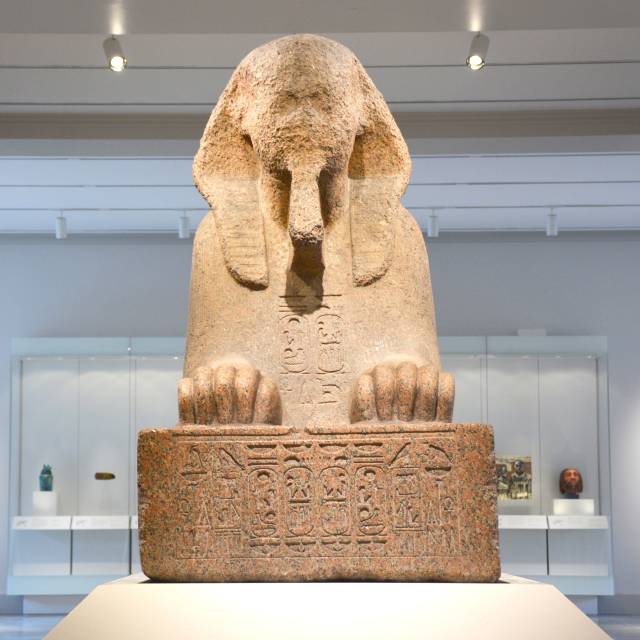 Collecting Evidence: Specimens & Artifacts that Demonstrate Climate Change
4.19 | Penn Museum
Museums in Philadelphia comprise literally millions of specimens, artifacts, and documents in their diverse and important collections. How do scientists and researchers use these collections to demonstrate a changing world? From skulls to diaries to snails, every museum object helps tell the story. Check out rarely displayed artifacts from three institutions that show, in different ways, how the world has changed, how we know that it has, and how we can all be better citizens.
Shannon Collis in Conversation
4.21 | The Berman Museum at Ursinus College
Artist Shannon Collis discusses her exhibition, Strata, with exhibition co-curator and Museum Studies student Kristen Cooney, '22. This event will be held on Zoom on April 21 at 6 pm ET.
Annual "So You Think You Can Cook" Competition
4.21 | Franconia Heritage Banquet & Conference Center
Show off your amateur cooking skills for our friends in the community, engage potential clients, and support Souderton Connects through a little fun cooking competition!
Spring Fling 2021
4.22 | El Sarape
Join us on April 22nd for our Spring Fling. DJ set and patio open, with complimentary Drink Tastings (6 pm to 8 pm).
Jim Breuer Headlines Soul Joel's
4.23 - 4.25 | Soul Joel's Comedy Club & Lounge
SoulJoel Presents Jim Breuer headlines at SoulJoel's Dome - 6 SHOWS! April 23, 24 & 25. This event is BYO: Bring Your Own Food, Drinks, and chairs! Everyone is socially distanced in their own pods. Tickets only $25!
Mudball Express
4.24 | Colebrookdale Railroad
Spring in the Secret Valley is a magical experience, as the deep forests come back to life. Join us this season as we paint the line with the brilliant colors of native wildflowers. Passengers will be encouraged to toss ecologically correct mudballs – yes, real mudballs, laden with native wildflower seeds – from the train.
48th Annual Historic Yellow Springs Art Show
4.24 - 5.23 | Historic Yellow Springs
Join us for our first-ever hybrid Yellow Springs Art Show. Stroll or scroll your way through the galleries featuring works in 2-D and 3-D from almost 200 juried artists from the Delaware Valley and beyond! We require that all patrons who visit any of the village indoor locations to wear a mask and to follow all HYS safety protocols. Admission is free to the public and you do not need a reservation, but only 75 people are permitted inside at this time. If there should be a wait time, we will have a sign-up list at the door. If you are not able to come see the show in person, you can shop online! The website will go live at 10 AM on Saturday, April 24!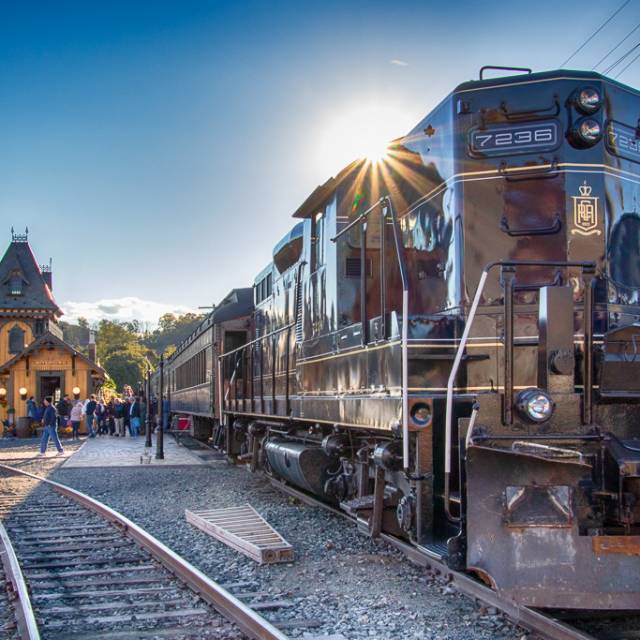 Secret Valley Expedition - Italian Dinner
4.24 | Colebrookdale Railroad
Join us for a traditional Secret Valley Expedition while dining on a homemade Italian dish. Mangia! Dining passengers; will enjoy your choice of Cheese Lasagna or Pasta Primavera, served alongside salad and bread, followed by dessert.
Secret Valley Expedition - Mimosa Brunch
4.25 | Colebrookdale Railroad
Join us for our traditional Secret Valley Expedition while enjoying a chef-prepared brunch aboard the train, during a two-hour journey into one of the most scenic and historic regions in the Northeast. The Secret Valley awaits!
Superhero Day
4.28 | Round Guys Brewing Co.
Dress as your favorite superhero and enjoy some super fun coloring pages!