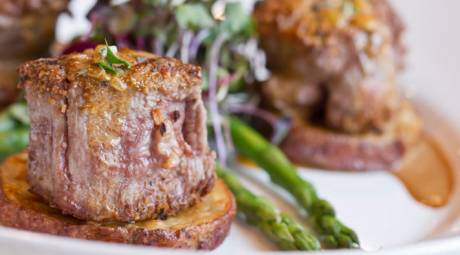 CREED'S SEAFOOD & STEAKS
King of Prussia
Since 1982, Creed's Seafood and Steak has made its name known for excellence in four basics: a great wine list, excellent service, a good bar and premium cuts of beef. Find out why one of King of Prussia's most consistently reliable restaurants received a 2013 distinction as one of the best steakhouses in the area.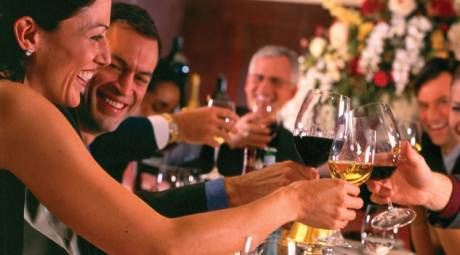 MORTON'S THE STEAKHOUSE
King of Prussia
Is there a more traditional starter to a steakhouse meal than a wedge salad? Maybe not. At Morton's the Steakhouse in King of Prussia, it's the perfect opener to a serving of rib-eye - or any of the other cuts, for that matter. The plush setting and expertise of the staff - both chefs and servers - make Morton's a great choice for a special birthday or anniversary.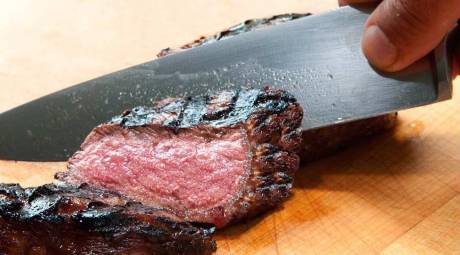 DAVIO'S NORTHERN ITALIAN STEAKHOUSE
King of Prussia
Davio's is one of the most celebrated dining brands in the country, and the King of Prussia location carries on a well-earned reputation. Come for the spectacle of the open kitchen, handmade pasta, fresh seafood and Brandt beef steaks, all expertly prepared using the finest ingredients. Stay for the attention to detail and legendary service.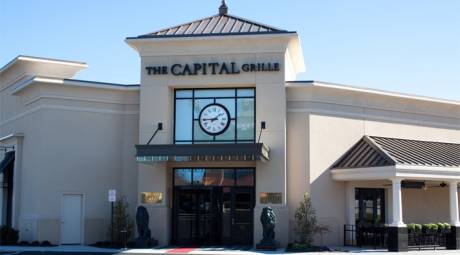 CAPITAL GRILLE
King of Prussia
A meal at King of Prussia's Capital Grille is a true occasion. From the swanky setting to the white-glove attentiveness of the wait staff (Matthew is terrific; as is Dana), the experience is five-star from start to finish. If you like a little techie-coolness factor with your meal, know that the wine list here is presented on an iPad.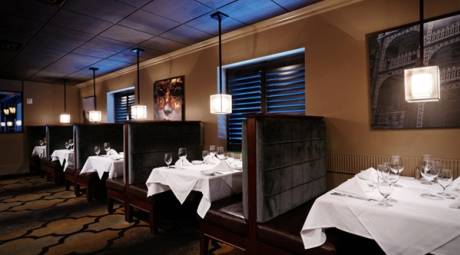 RUTH'S CHRIS STEAKHOUSE
King of Prussia
Flavorful, cooked to perfection and tender enough to be sliceable with the side of your fork. Those descriptions are just the start of assessing the filet mignon at Ruth's Chris Steak House in King of Prussia. Complete this centerpiece entrée with soup, a salad and a blended-to-perfection apple martini.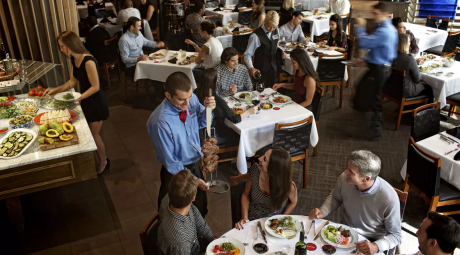 FOGO DE CHÃO
King of Prussia
Fogo de Chão is not a place for a light meal; it's a carnivore's paradise with all-you-can-eat steaks, chops and more, delivered right to your table. This authentic Brazilian steakhouse boasts not only delectable meats, but also a bountiful Market Table and award-winning wine list.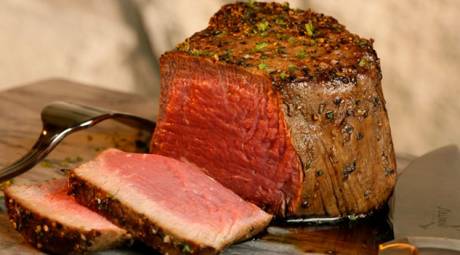 SULLIVAN'S STEAKHOUSE
King of Prussia
At Sullivan's Steakhouse in King of Prussia, hombres will be hard pressed to find something more tempting than the 22-ounce cowboy cut bone-in rib-eye. Save room for dessert: The s'mores mousse cake also features that open-range, cooked-over-a-campfire flavor.
BRIDGET'S STEAKHOUSE
Ambler
Montgomery County, Pa., was home to not one "best of" steakhouses from thrillist.com but two. Joining Creed's is Bridget's Steakhouse in Ambler. It's impossible to spotlight one dish among the many excellent choices, but if cornered, we would go for the service-for-two Surf-n-Turf Butcher Block. Extra perk: The mixology talents of Logan the bartender.
RED CEDAR GRILL AND COCKTAILS
Colmar
Best to arrive in Colmar's Red Cedar Grill and Cocktails hungry: The marinated rib-eye is portioned to be huge, comprising two steaks. But once you start in, you'll find that they have been cooked to perfection, making it hard to stop. Need a recommended starter? We'll say one word: mussels.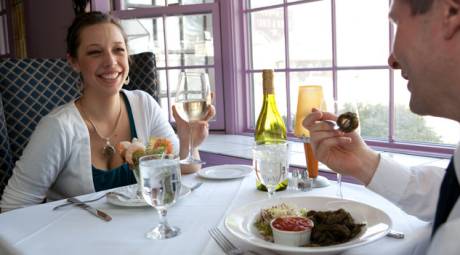 ROADHOUSE GRILLE
Skippack
Skippack's Roadhouse Grille has just reopened from a six-month closure for a renovation of the interior, which is delightfully fresh and inviting. The chef's mastery of meat here extends even to something as theoretically mundane as meatloaf. Do not underestimate, however. At the Roadhouse, it's a culinary standout.
CARRIAGE HOUSE RESTAURANT
East Greenville
The Carriage House Restaurant in East Greenville serves up a fantastic rib-eye—on par with more high-profile steakhouses—at a terrific value. Not only that, but the setting is uniquely charming, evoking a time when ladies and gentlemen arrived in horse and buggy for an evening's repast.
NABRASA BRAZILIAN STEAKHOUSE
Horsham
For a South American approach to savory servings of sirloin, it's difficult to resist the temptation of NaBrasa Brazilian Steakhouse in Horsham. NaBrasa is a carnivore's carnival, where the presentations of choice cuts of meat continue to fill your plate until you literally tell the servers to stop.
FIREBIRDS WOOD FIRED GRILL
Collegeville
Firebirds Wood Fired Grill is relatively new to the Collegeville area but it has already distinguished itself for excellence. Here's a neat variation to the steak and vegetable presentation: Firebirds serves them as filet kabobs with a balsamic ancho chili drizzle.