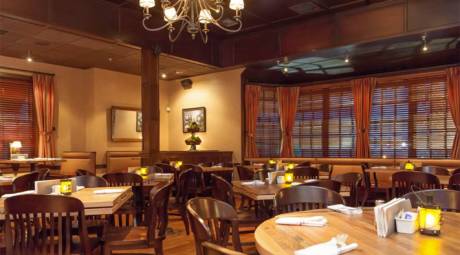 BLACK POWDER TAVERN
1164 Valley Forge Rd
Wayne
In the Black Powder Tavern tradition, raise your spirits with a meal fit for a revolutionist. Lafayette's Onion Soup is sure to hit the spot.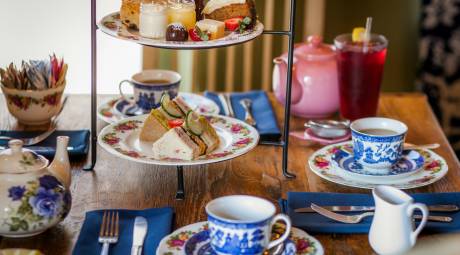 A TASTE OF BRITAIN
503 W. Lancaster Ave,Eagle Village Shops
Wayne
Pinkies up for a quaint afternoon at Taste of Britain. The soup of the day, from mushroom to tomato basil to corn and red pepper (to name a few), is the warm and fuzzy start to a lovely high tea. In the summer, they also offer watermelon gazpacho!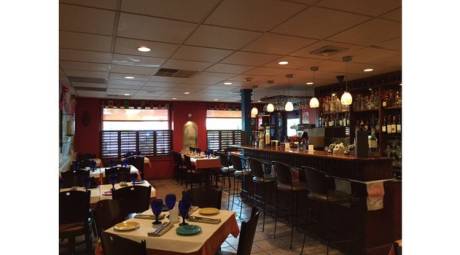 EL SARAPE
1380 Skippack Pike
Blue Bell
Traditional tortilla soup is both spicy and robust, the perfect fix for a chilly evening. With ingredients such as roasted tomatoes, Cotija cheese and epazote, a Mexican herb, the tortilla soup at El Sarape is as authentic as it gets.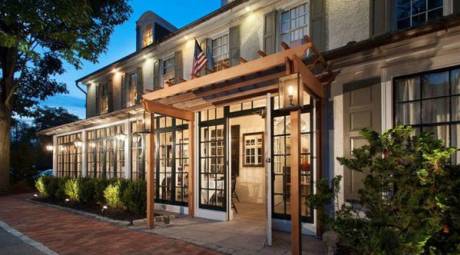 GENERAL WARREN RESTAURANT
9 Old Lancaster Rd
Malvern
A regional favorite - Philadelphia snapper soup - can be difficult to find, but this Malvern landmark keeps the tradition alive by making it a staple on the menu.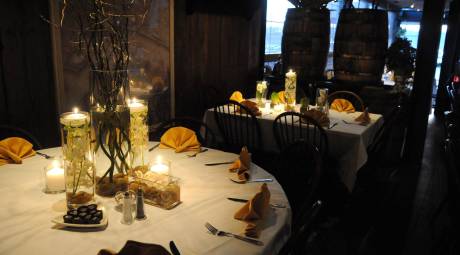 BACCO ITALIAN RESTAURANT
587 Dekalb Pike
North Wales
A glass of wine and a hearty bowl of pasta fagiole. Need we say more?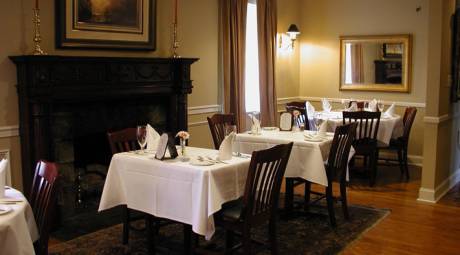 CREED'S SEAFOOD & STEAKS
499 N. Gulph Rd
King of Prussia
Since 1982, Creed's has been dishing out some of the best steaks and seafood in the Philadelphia area. Their lobster bisque with snipped chives is no exception.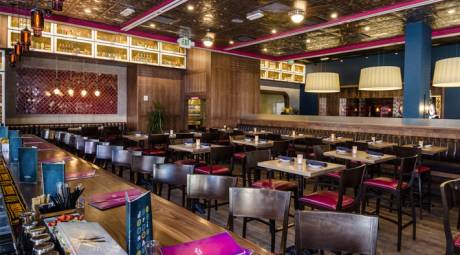 PALADAR LATIN KITCHEN & RUM BAR
250 Main Street
King of Prussia
Paladar Latin Kitchen & Rum Bar is officially open in the King of Prussia Town Center. Warm up to this colorful new restaurant with a bowl of Cuban black bean soup, topped with lime crema and scallions.
THE WASHINGTON HOUSE RESTAURANT
136 North Main Street
Sellersville
There's no filler in sight when you order the crab bisque with jumbo lump crabmeat at the Washington House. Pure crabmeat bisque bliss, plain and simple.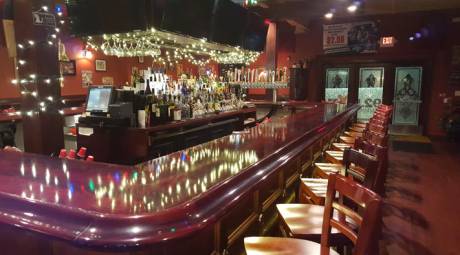 LUCKY DOG SALOON
16 East First Ave
Conshohocken
Nothing beats a bowl of homemade chili. Made from scratch with all beef and cheddar cheese (and served with cornbread!), Lucky Dog Chili is sure to chase away any cold weather blues.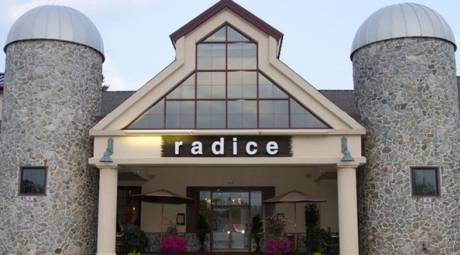 RADICE
722 W. DeKalb Pike
Blue Bell
Pea soup just got a major upgrade. The Triestina Minestre at Radice is a barley, fennel, celery branch and sweet pea soup. For a rustic yet sophisticated meal, you've come to the right place.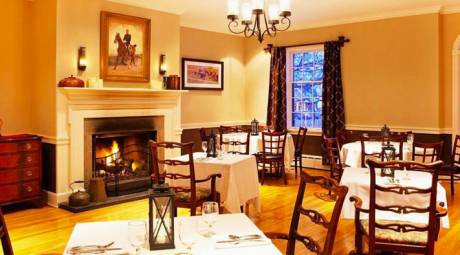 WHITE HORSE TAVERN AND WINE BAR
707 E. Lancaster Pk
Sheraton Great Valley Hotel
Malvern
Straight from Kennett Square, the mushrooms for the White Horse Tavern specialty, Chester County Cream of Mushroom Soup, transform into a stellar winter meal. Taste the love and the locality at White Horse Tavern and Wine Bar today.