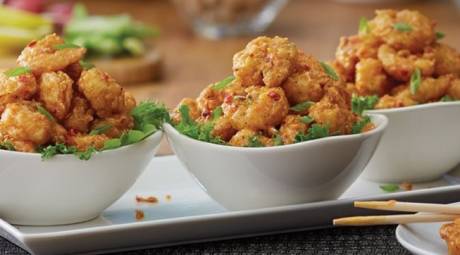 BONEFISH GRILL
160 N. Gulph Rd
King of Prussia
Let's establish this from the onset: Yes, the fantastic Bang Bang Shrimp from Bonefish is available on its event menu. So, too, is the rest of its expertly crafted seafood menu - as well as standout cocktails and desserts like Jamaican coconut pie.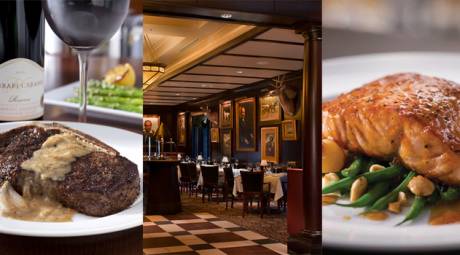 THE CAPITAL GRILLE
236 Mall Blvd
King of Prussia
The Capital Grille's Fulton Room holds 30 guests, while the Board Room is great for a smaller gathering of 11. The Capital Grille provides white-glove attention to detail, with personalized event planning and fully customizable menus.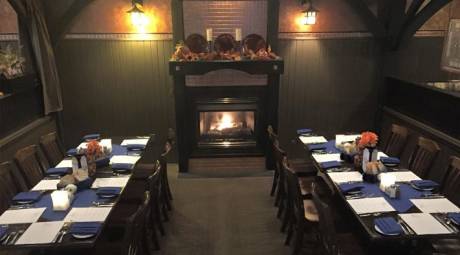 COPPERFIELD INN AT LAKESIDE
594 W. Ridge Pk
Royersford
Copperfield Inn has a very intimate group setting, enabling a party of eight to gather and toast a successful year. On the other end, it can accommodate 250, but not one ounce of service, skill or taste is lost when numbers scale upward.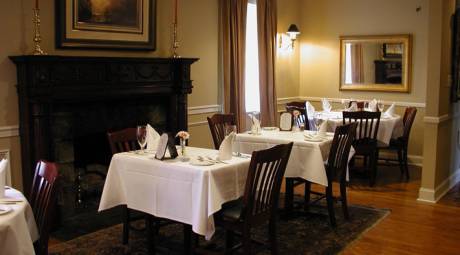 CREED'S SEAFOOD AND STEAKS
499 N. Gulph Rd
King of Prussia
Chef John Talbot has been one of the driving forces behind the Creed's spot among the top-five steak houses in the Philadelphia region. Talbot and his staff exhibit the same care in cooking for parties as he does for tables for two, leading to five-star outings for groups.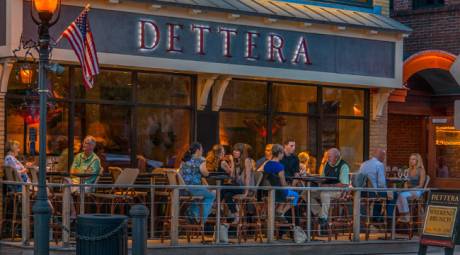 DETTERA
129 E. Butler Ave
Ambler
Dettera's event space in December provides views of Butler Avenue decked out in holiday finery, including the glittery marquee of The Amber Theater. The space also features a spacious lounge area with cozy seating by the fireplace and service bar.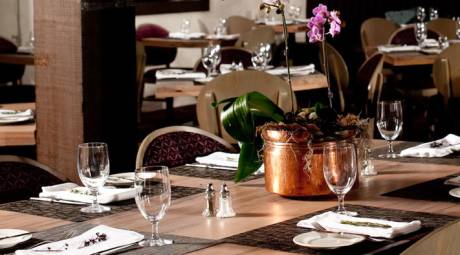 THE FARMER'S DAUGHTER
1401 Morris Rd
Blue Bell
Whether you're a department of 10 or a company of 75, an outing at The Farmer's Daughter will be the highlight of the holidays. Culinary skill of the highest order extends throughout the roster of kitchen artisans, including the ever-popular pastry chef.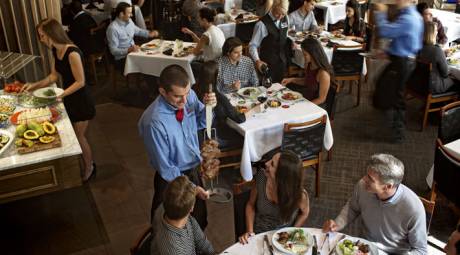 FOGO DE CHÃO
155 Main St
King of Prussia
If your sales team skewered the competition, here's the place to reward them at year-end. Fogo de Chão has the flexibility to provide private, semi-private and public spaces for groups.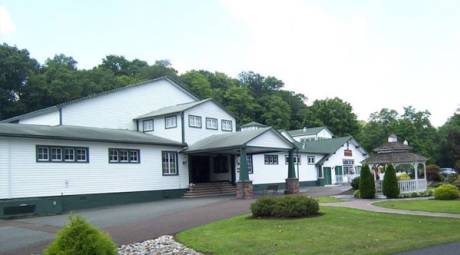 GATSBY'S AT SUNNYBROOK BALLROOM
50 Sunnybrook Rd
Pottstown
Attached to historic Sunnybrook Ballroom, Gatsby's décor is styled after a 1920s speakeasy. Can't locate the private dining space? Take a close look at the "elevator" in the main dining room.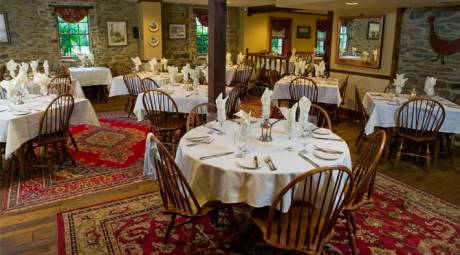 JOSEPH AMLER INN
1005 Horsham Rd
North Wales
The Joseph Ambler Inn has five options for group holiday gatherings, with the largest serving 200 guests. For a real treat, after toasting a successful year, attendees may check into one of the finely appointed rooms and start the holidays off with a mini-getaway.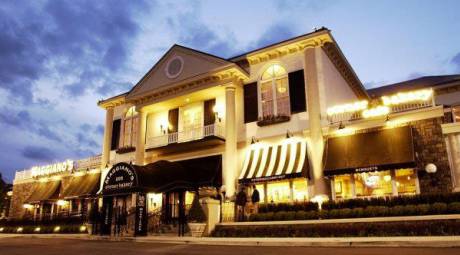 MAGGIANO'S LITTLE ITALY
160 N. Gulph Rd, Suite 205
King of Prussia
Maggiano's offers traditional private dining options, but here's an interesting twist: The Dine & Dash Menu enables a quick meeting to perhaps review year-end performance, with home-style Italian takeaway meals available on the way out.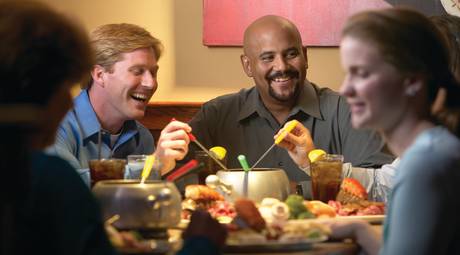 THE MELTING POT
150 Allendale Rd, Suite 2100
King of Prussia
The Melting Pot is so committed to serving your group of 12 or more that they'll even open earlier if you need a special time. The fondue experience is great for bringing people together for well-wishes at this time of year.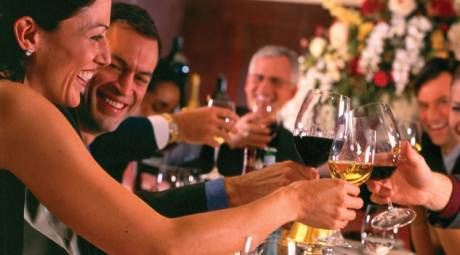 MORTON'S THE STEAKHOUSE
640 W. DeKalb Pk, Suite 1250
King of Prussia
Whether it's for 10 employees or 100, a group outing at Morton's is a truly memorable way of celebrating the holidays. Great food, specialty cocktails and an extensive wine list all come together in an unforgettable experience of good cheer.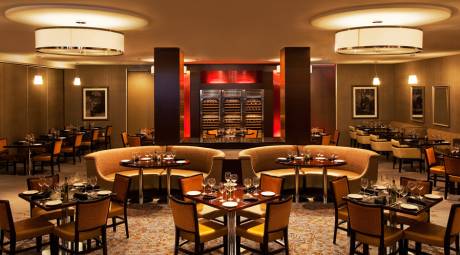 RALPH'S OF SOUTH PHILLY
480 N. Gulph Rd
King of Prussia
Gather the famiglia (even if it's your work family) around the table at Ralph's for home-made pasta served with long-simmered sauce. Or is that gravy? Ralph's has ample space for 100 relatives or colleagues.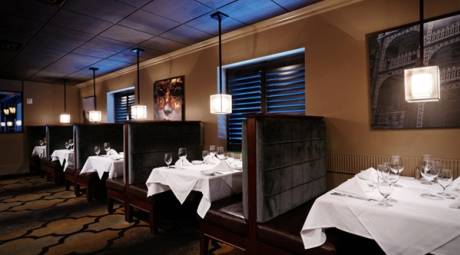 RUTH'S CHRIS STEAKHOUSE
220 N. Gulph Rd
King of Prussia
The steaks at Ruth's Chris - even when served en masse - are prepared to order, easily accommodating the full range of rare to well done, according to each guest's preferences. Dessert has many standouts, including chocolate sin cake.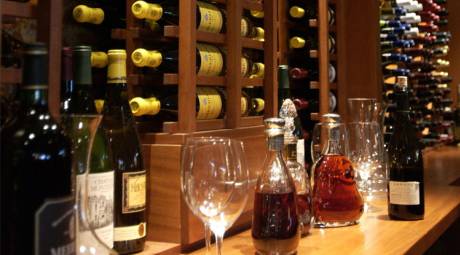 SEASONS 52
160 N. Gulph Rd, Suite 101
King of Prussia
The signature flatbreads at Seasons 52 can be scaled up to provide appetizers for groups as large as 125. That's a great way to kick off a holiday meal in a private but warm and welcoming environment.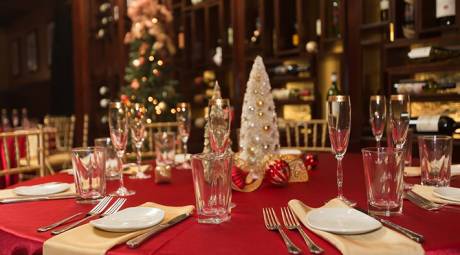 SULLIVAN'S STEAKHOUSE
700 W. DeKalb Pk
King of Prussia
It may be unusual to think of an outdoor reception in December, but thanks to its array of heaters and a weatherproof enclosure, Sullivan's Steakhouse can comfortably welcome as many as 65 guests to its patio. The inside space can accommodate 18-110.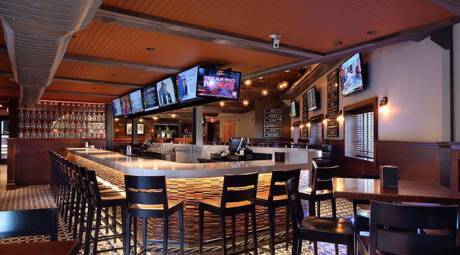 TAPHOUSE 23
266 E. 4th St
Bridgeport
The upstairs group dining space at Taphouse 23 is ringed with windows, which, for December parties, means that guests can enjoy the spread of neighborhood lights in the Bridgeport streets below. Menus cover both buffets and table service.