MONTCO'S BEST HISTORIC DINING
Valley Forge & Montgomery County Restaurants
Valley Forge isn't just a name in textbooks, it's a destination where history marches off the page. The historic restaurants of Valley Forge and Montgomery County offer you a chance to dine where George Washington, Aaron Burr and the leaders of the Continental Army dined or share drinks where Patriots (and Torys) gathered. Here are a few area restaurants that offer great stories and even greater meals.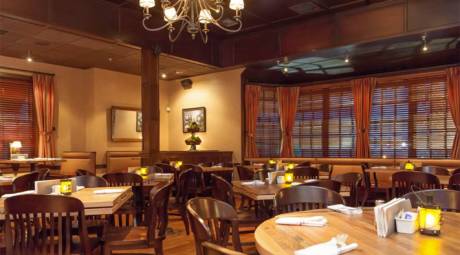 BLACK POWDER TAVERN
1164 Valley Forge Rd
Wayne
Legend holds that the Black Powder Tavern served as a site for George Washington's covert meetings and that it was designated as a secret black powder munitions stash. One thing we know for sure is that Black Powder Tavern is still a gathering place with great food and fine spirits more than 200 years after the encampment.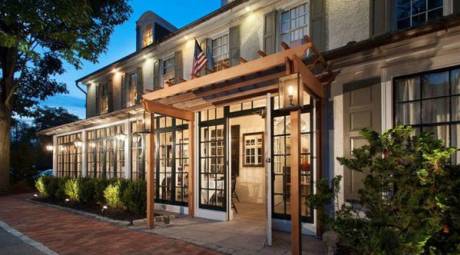 HISTORIC GENERAL WARREN RESTAURANT
9 Old Lancaster Ave
Malvern
While most Revolutionary-era sites trace their importance through the Americans, the General Warren (then the Admiral Warren Inne for the French & Indian War hero) was a Tory stronghold where British Loyalists were known to meet. Today the restaurant, which also operates as a bed and breakfast, offers both modern and traditional menu items.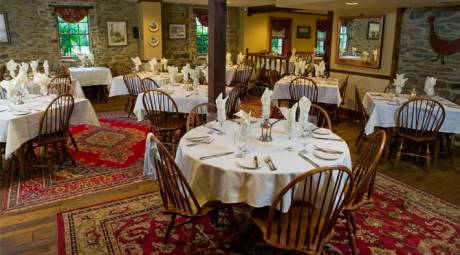 JOSEPH AMBLER INN RESTAURANT
1005 Horsham Rd
North Wales
The Joseph Ambler Inn offers fine dining in one of Montgomery County's oldest homes. The farmhouse was built in the early 1700s. The property, which also includes a 52-room luxury inn, is now made up of five historic buildings, including two other homes that were relocated to the site.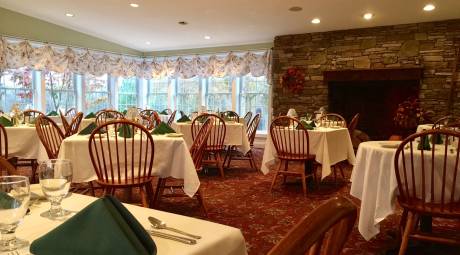 RISING SUN INN
898 Allentown Rd
Telford
In September 1777, with Philadelphia soon to fall to British forces, American Patriots worked to save a symbol of freedom from falling into enemy hands. The bell from the State House, now forever known as the Liberty Bell, was whisked away to Allentown, making a stop at the "Rising Sun" hotel. Today, Telford's Rising Sun Inn serves a mix of American and European classics with a twist, including their signature bison dishes.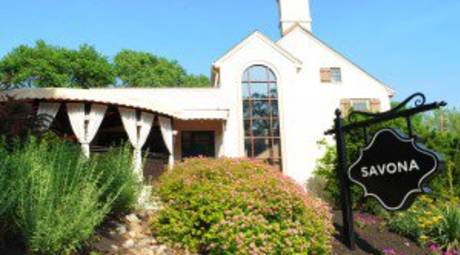 SAVONA RESTAURANT AND BAR
100 Old Gulph Rd
Gulph Mills
Savona Restaurant sits just down the road from the Overhanging Rock, site of a pre-Valley Forge encampment for the Continental Army. At one time, the building served as headquarters for Aaron Burr. Today, the restaurant offers modern cuisine and more than 1,200 wine selections in a historic atmosphere.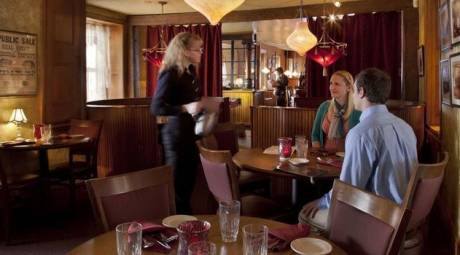 THE WASHINGTON HOUSE
136 N. Main St
Sellersville
A short jaunt from Montgomery County leads to The Washington House, a restaurant whose background earned it the distinction of a spot on the Pennsylvania Inventory of Historic Homes. Before sampling the menu, visitors can delve into the story by taking the nine-station self-guided tour that includes vintage photos, residents' stories and a brief history of the town.
BAY PONY INN
Route 113
Lederach
The Bay Pony Inn owes much of its rich history to the descendants of Andrew Lederach, a Swiss immigrant who settled the town in 1717. In 1830, his great grandson built The Lederach Hotel, which The Bay Pony Inn now occupies. The menus for lunch, dinner and Sunday brunch are a blend of American and international culinary traditions.
CHESTNUT GRILL
8229 Germantown Ave
Philadelphia
The comfy restaurant attached to the Chestnut Hill Hotel makes it part of a continuous tradition of accommodating travelers that goes back to 1772. The stories here are legendary, including a period during Prohibition when it was a popular speakeasy. Nowadays, the kitchen is open every day for lunch, dinner and late-night libations.
WILLIAM PENN INN
Route 202 & Sumneytown Pk
Gwynedd
The history of the William Penn Inn stretches back to the origins of country hospitality in Penn's Woods, the colony founded by William Penn. In the 1700's, William Penn and his 22-year-old daughter, Letitia, rode up from Philadelphia to visit and worship with Gwynedd Friends (Quakers). A public house was established on that site in 1714 to provide hearty food, refreshing drink and comfortable lodging, which made travel possible between Penn's "greene country towne" of Philadelphia and the many smaller towns scattered north and west of the city.