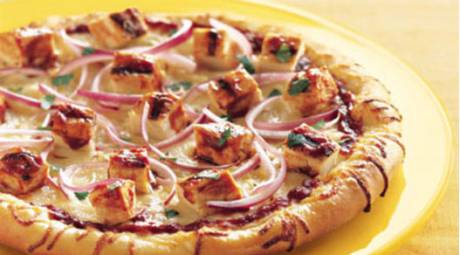 CALIFORNIA PIZZA KITCHEN - KING OF PRUSSIA
470 Mall Blvd
King of Prussia,PA
The pizza here has a recognizable west coast feel, with varieties such as Thai chicken and California club. The flatbreads are an interesting riff on traditional pizza, with the fennel-sausage-and-Poblano version being absolutely recommendable.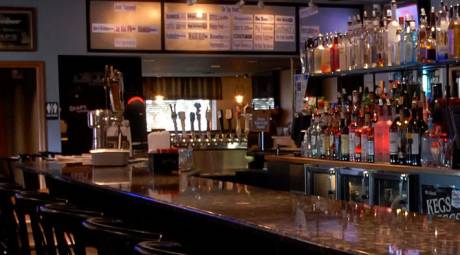 CHAP'S TAPROOM
2509 W. Main St
Eagleville, PA
Chap's Taproom has wings and apps to satisfy your whole team. Load up on wings, tenders or shrimp in one of 11 flavors, including Caribbean jerk and the spicy sweet BOOM BOOM. Add on some sweet potato waffle fries or beer battered onion rings to make it a true gameday meal.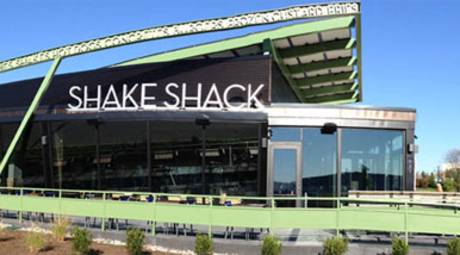 SHAKE SHACK
160 N. Gulph Rd
King of Prussia
Shake Shack gives football fans an additional reason to celebrate with the BigGame Shack Pack. The Shack Pack includes 10 ShackBurgers, two pints of frozen custard and a mini Shake Shack football. Just remember to place your order by Saturday, February 6.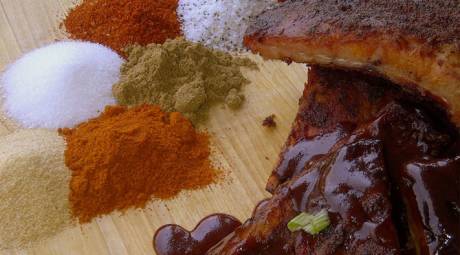 ZACHARY'S BBQ SOUTHERN COMFORT & CATERING
1709 Markley St
Norristown, PA 19403
Zachary's BBQ has all of the down-home specialties to make for a memorable party. Their family style dining packages are perfect for large groups. The Happy Family, which feeds eight to 10 people, includes three kinds of meat, two sides, a pint of BBQ sauce and 10 pieces of cornbread.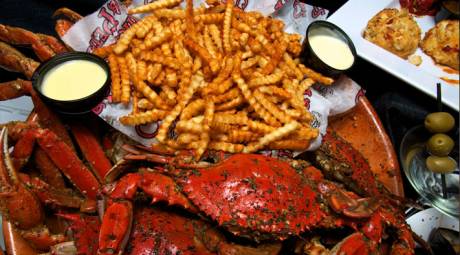 CHICKIE'S AND PETE'S
675 Shannondell Blvd
Audubon
When you're looking for great food for the big game, start with America's best sports bar, Chickie's and Pete's. Chickie's makes it easy with the Super Set Up Gameday Package: Buffalo wings, mussels red, traditional pizza and famous Crabfries to feed six to eight people for $60..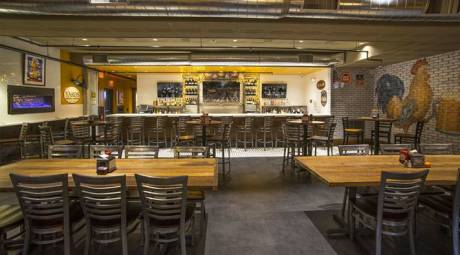 FINGERS WINGS AND OTHER THINGS
107 W. Ridge Pk
Conshohocken, PA
With fingers and wings in the name, you know they've got you covered for your party. Four levels of Buffalo sauce and three types of barbecue are available for your taste. Go big with the 100-wing and 50-finger combo; just remember to order ahead.
PHAMOUS PHIL'S BBQ & CATERING
3839 Germantown Pk
Collegeville, PA 19426
Phamous Phil's is cranking out smoked jumbo wings for your party. Sauces range in heat from mild to suicide with specialties like the Jacked Up Hot BBQ and Phil's own Mild Inphamous BBQ. Don't forget the Phamous barbecue like smoked meatloaf, pulled pork, chopped brisket or western pit beef..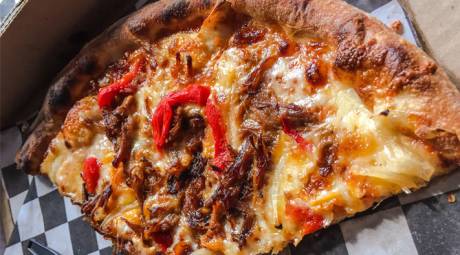 SLY FOX BREWERY & TASTIN' ROOM
331 Circle of Progress Dr
Pottstown, PA
Pick up your dinner and drinks at the same place with a stop at Sly Fox Brewery & Tastin' Room in Pottstown. Try the Freeland Market kielbasa pizza with BBQ sauce, three-cheese blend and locally made kielbasa. And don't leave without some of Sly Fox's signature 360 IPA or Pikeland Pils.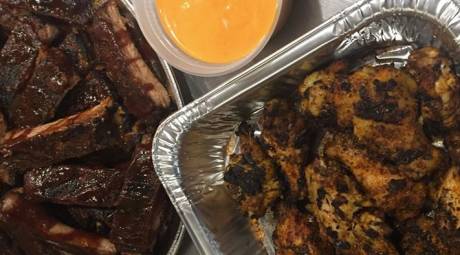 TAILGATE BBQ
282 N. Keswick Ave
Glenside, PA
Tailgate BBQ is always ready to cater your tailgate or gameday party. Choose from one of two tailgate packs: The Eagles tailgate: two racks of ribs, two pounds of pulled pork, one pound of beef, 20 wings and four sides, or the Phillies Tailgate: two racks of ribs, two pounds of pulled pork, two pounds of barbecue chicken and three sides.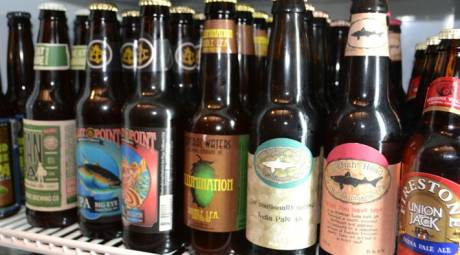 BISTRO ON BRIDGE
210 Bridge St
Phoenixville, PA
In addition to more than 50 varieties of bottled beer, the Bistro on Bridge offers great options for your party, like six kinds of pizza (try the short rib) and 22 wing flavors that range from mild (Cajun and Italian) to hot (habenero and Ghosts of San Antonio) to fire-inducing (10,000 ghost).