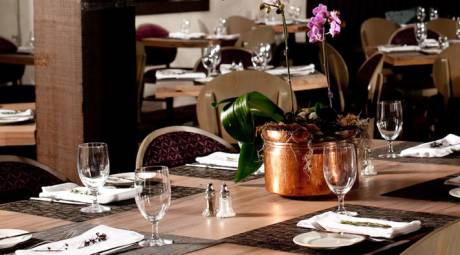 THE FARMER'S DAUGHTER
1401 Morris Rd
Blue Bell, PA 19422
The mixologists at The Farmer's Daughter have skillfully crafted a magnificent martini to guard against dipping temperatures. It's an interesting blend of pear and ginger that balances the fruit's natural sugars with a bold dash of fall.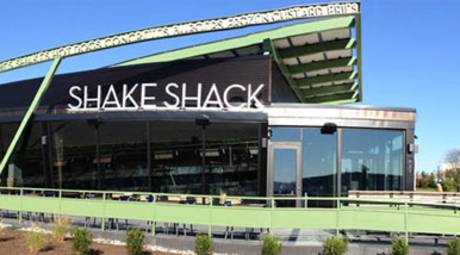 SHAKE SHACK
160 N. Gulph Rd
King of Prussia
Shake Shack is known for their namesake milkshakes, and the restaurant is serving up some fall-inspired flavors throughout October: Pumpkin pie (October 1-4), salted buttery caramel (October 5-11), oatmeal creme pie (October 12-18), candied apple (October 19-25) and the ever-popular Shackenstein (Ocotober 26-31), a green-colored ice cream that is flavored like vanilla cream cheese frosting with bits of chocolate cake.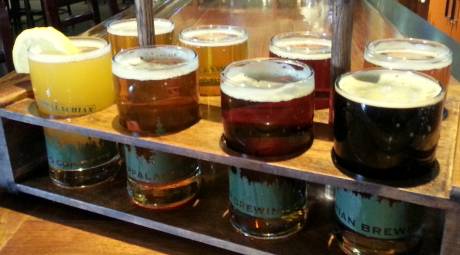 APPALACHIAN BREWING COMPANY
50 West Third Avenue
Collegeville
As one of our outstanding Montgomery County craft brewers, Appalachian Brewing Company gets into the "spirit" of the season with its Rutty Buck Pumpkin Ale, which includes the use of real pumpkin pulp that has been caramelized to enhance the natural sugars. For those wanting a non-alcoholic sip of something seasonal, try the ginger beer, brewed with pure Appalachian water, cane sugar and fresh ginger extract.
DAVIDS TEA
King of Prussia Mall #2154D
160 N. Gulph Rd
King of Prussia, PA 19406
The go-to at this time of year is usually coffee, but David's proves that tea can be just as lively when perked up with fall-based infusions. The pumpkin chai is a sweet, black tea spiced with caramel, pumpkin candies, cinnamon and cloves.
'FEINE
812 Fayette St
Conshohocken, PA 19428
The ambiance here make it a great place to get in out of the cold and unwind with a Sumatra coffee and almond croissant. But if you're looking for something truly unique, try the the pumpkin coconut filthy chai with cappuccino foam. The shop also sells pumpkin syrup and pumpkin butter to take home.
HENNINGS COFFEE HOUSE
290 Main St
Harleysville, PA 19438
This coffee bar within Hennings Market is a huge convenience. Before tackling the aisles, grab a "big chill," which is a kick of espresso in a creamy blend of ice, milk and flavoring. At this time of year, that means pumpkin spice or caramel apple.
HOTHOUSE COFFEE
824 W. Lancaster Ave
Bryn Mawr, PA 19010
The steaming cups here come in a variety of autumn options, including salted caramel mocha, a maple spice latte and even zippy hot apple cider.
PARADISE DONUTS
2170 E. High St
Pottstown, PA 19464
Here's a place where the scent of fall envelopes customers from the moment they open the door. Pair a pumpkin pie coffee or pumpkin spice cappuccino with a freshly baked "butterfly" or "pinecone" (which, FYI, are ultra-fancy cinnamon buns).