THE BEST EAGLES GAME DAY EATS
Where to Find Eagles-Themed Food and Desserts in Montgomery County
Can you truly experience the game without an Eagles tomato pie? Cheer on the Birds with our best Eagles eats, right here in Montco.
TAKEOUT EATS AND SWEET TREATS
CONSHOHOCKEN ITALIAN BAKERY
For Eagles tiramisu AND tomato pie, look no further than Conshohocken Italian Bakery. Winner of Philly A-List's Best Bakery five years in a row, the Conshohocken Italian Bakery is a genuine Conshy classic.
CORROPOLESE BAKERY AND DELI
Norristown
Famous for their tomato pie, this family-owned bakery is the real deal. For no extra charge, Corropolese will even customize your pie with the logo of your favorite Philadelphia area team – perfect for game day.
DUCK DONUTS
King of Prussia
Duck Donuts brings the taste of the Outer Banks to King of Prussia. The famous Duck Donut is a freshly-made vanilla cake donut that you coat, top and drizzle as you wish - hopefully with the Eagles game day assortment!
LOCHEL'S BAKERY
Hatboro
The 2017 and 2018 winner of Sweetest Bakery in America is right here in Montgomery County. Their scratch-made Eagles goodies, from doughnuts to cupcakes, are a must-have on game day.
GINA'S AMAZING GOURMET CUPCAKES
"Amazing" doesn't even begin to describe the sweet treats available at Gina's (located in Costa's Deli). An accomplished sugar artist, Gina Costa has years in the specialty cake business, and her Eagles-themed S'mores, Oreo, and Cannoli cupcakes are no joke.
Wunderlicks
North Wales
Wunderlicks is THE spot for all things game day. Stop by for a sweet treat beforehand! Go Birds! Wunderlicks opens at 6pm, Eagles game at 8:15pm
WHERE TO WATCH THE GAME
CITY WORKS EATERY & POUR HOUSE
It's King of Prussia Town Center's neighborhood bar. City Works kicks everything up a notch with 14 flat screen TVs, 90 craft beers on draft, and a menu full of inspired bar food.
Great American Pub
Conshohocken
The historic Great American Pub is the perfect place to unwind and watch the game! Family Owned. Historic Setting. Incredible Menu.
THE LUCKY DOG SALOON AND GRILLE
Catch all the action from Philadelphia and beyond at the Lucky Dog Saloon and Grille in Conshohocken. An award-winning, made-from-scratch menu and 21 draft beers are waiting for you.
ROUND GUYS BREWING COMPANY AND PUB
If you haven't tried Round Guys' selection of craft beers, then game day is a great excuse to check them out. More than 15 of their unique beers are on tap and the bar is lined with flat screens tuned to the day's biggest games.
STOVE AND TAP
Stove and Tap has exactly the kind of inviting and comfortable vibe you want. And with a comfort-food menu, 38 ales and lagers and enough TVs for all your favorite teams, it may soon be your favorite bar.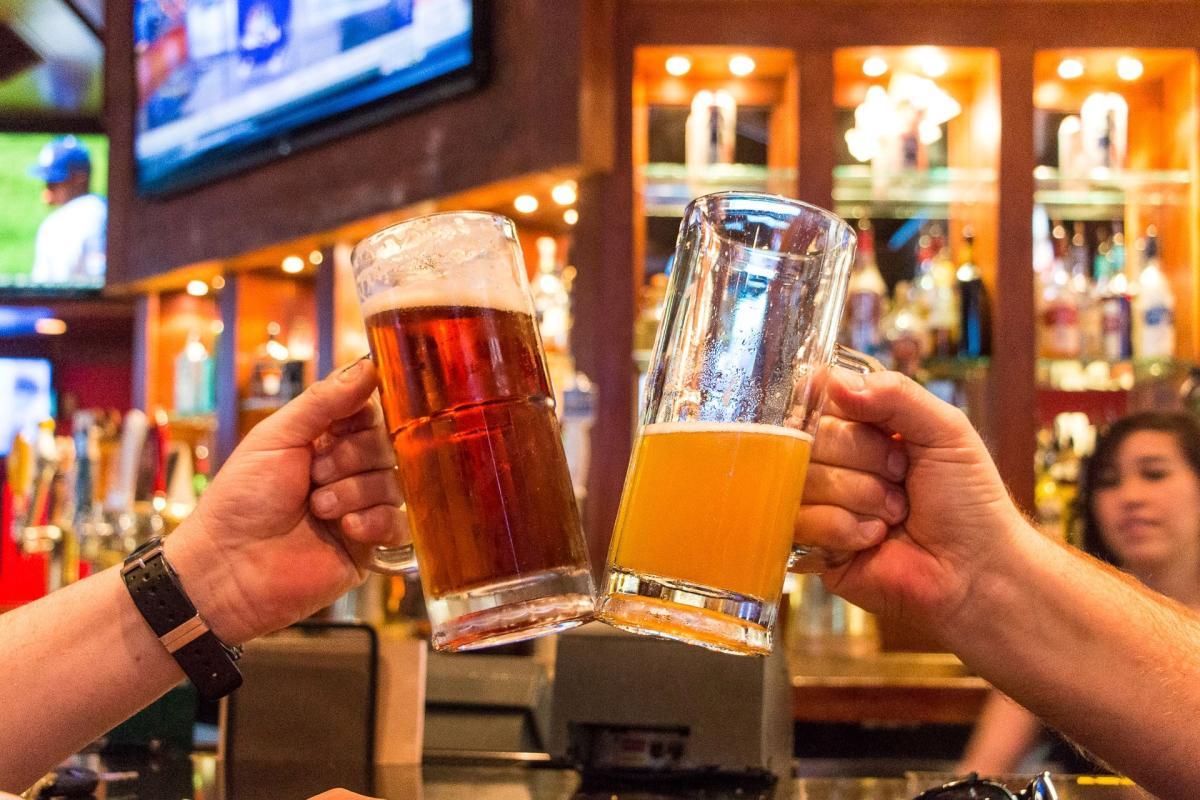 Fox and Hound
King Of Prussia
Whether it's football on Sunday nights or Saturday night fights, Fox and Hound is your game day HQ. And with more than 80 beers, including 37 of them on tap, you'll never go thirsty.
La Michoacana
Norristown
Discover La Michoacana - home of the authentic paleteria experience. Explore our paletas, bolis, and mangohelada cups.