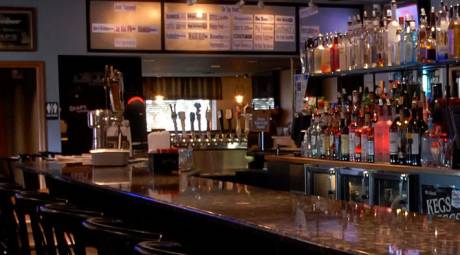 CHAP'S TAPROOM
2509 W. Main St
Eagleville, PA
Among the excellent entrees at Chap's Taproom is the kicked-up Cajun chicken sandwich, a grilled chicken breast dusted with Cajun seasoning and smothered in sauteed onions, peppers and cheddar cheese on a kaiser roll.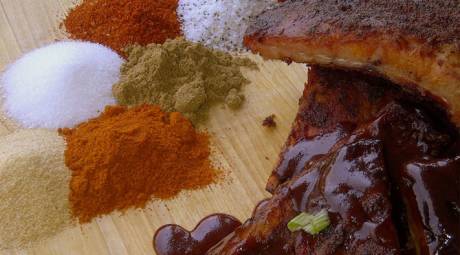 ZACHARY'S BBQ SOUTHERN COMFORT & CATERING
1709 Markley St
Norristown, PA 19403
With "Southern Comfort" in the name, you know Zachary's BBQ is going to have plenty of New Orleans favorites.There's the fried oyster po' boy sandwich (with cornmeal and spice-dusted oysters), the southern fried catfish, and of course, the Voodoo shrimp.
CHAMPPS KITCHEN AND BAR
330 Goddard Blvd
King of Prussia, PA
For a sports bar, Champps takes its food seriously. Along with flavors from Italy, Mexico and the Mediterranean, Champps adds a little New Orleans with the Creole jambalaya: chicken, andouille sausage and shrimp made Bayou-style with red peppers, green onions and Jasmine rice.
FRENCH QUARTER BISTRO
215 Main St
Royersford, PA
The flavors of New Orleans are peppered throughout the menu at the French Quarter Bistro. The can't-miss recommendations include crawfish bisque, crab-andouille gumbo, Louisiana fried chicken and fried catfish that is served with mashed potato and Maque choux.
GRAND LUX CAFE
King of Prussia Mall
160 N. Gulph Rd
King of Prussia, PA
A Mardi Gras meal at the Grand Lux can begin with the Cajun shrimp and chicken jambalaya, which is sautéed with peppers, onions and tasso in a delicious spicy sauce. But it's the ending that is truly out of this world: beignets that arrive still warm, dusted with sugar and accompanied by a trio of dipping sauces.
VINTAGE BAR AND GRILL
1116 Old York Rd
Abington, PA
Zesty seasoning + fish + some culinary expertise = a flavorful serving of Cajun fish tacos at the Vintage Bar and Grill. The sides are a little more American - chips and slaw - but to their credit, they're homemade onsite.
MILLER'S ALE HOUSE
2300 Easton Rd
Willow Grove, PA
Bourbon Street comes to Willow Grove, where Miller's serves up steaming bowls of some of the best jambalaya around. The recipe simmers together shrimp, sausage, chicken, green peppers, onions, scallions and tomatoes, Cajun seasonings and rice into a mouthwatering stew.
SOUTHERN CROSS KITCHEN
8 East 1st Ave
Conshohocken, PA
The menu at Southern Cross promises - and delivers - on a number of Creole classics, including jambalaya (in both chicken and seafood varieties), Cajun chicken breast (served with andouille sausage cream sauce) and shrimp and grits (accompanied by goat cheese grits).
BLUE DOG PUB
850 South Valley Forge Rd
Lansdale, PA
Although not specifically designated as a New Orleans specialty, the oyster stew at the Blue Dog has just enough zing to qualify. The broth is a thin roux, and the oysters are plump and fresh. Better still, the servings come in a soft bread bowl whose outside is lightly toasted for a surprising crunch.
HENRY'S CAFE AND FINE GROCERIES
20 S. Charlotte St
Pottstown, PA
Chef Frank Raski will frequently theme his presentations, introducing diners to dishes they may not ordinarily encounter. That was certainly the case on a recent New Orleans night, when the six-course adventure included alligator. The décor is funky but inviting - as if you're eating in the dining room of a close friend.
THE BUTCHER AND BARKEEP
712 Main St
Harleysville, PA
Go for the gumbo. If it were any more authentically New Orleans, each bowl would have a string of beads beside it.
WIBS
1850 South Collegeville Rd, Suite 107
Collegeville, PA
A po'boy is essentially The Big Easy's version of a hoagie; a large portion of meat is crammed into a long roll, accompanied by lettuce, tomato, onions, pickle and other add-ons. It's tough to find this specialty north of the Mason-Dixon Line, but WIBS has not only mastered the sandwich but demonstrates its skill in two varieties: catfish and oyster.