MONTGOMERY COUNTY CANDY STORES
The Sweeter Side of Life in Montco
When you visit Valley Forge and Montgomery County, be sure to bring your sweet tooth. From large chocolate factories to small shops dipping everything by hand, Montgomery County is a sweet place to visit. Here's a taste of the sweetness in store for you here: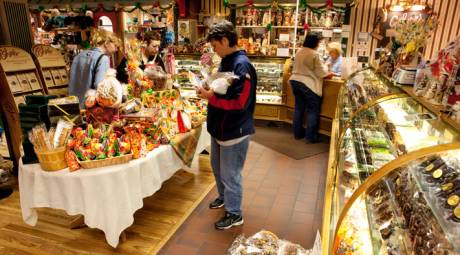 ASHER'S CHOCOLATES
80 Wambold Rd
Souderton, PA 18964
Asher's Chocolates are available in stores across the country, but they are still made in Lansdale, Montgomery County. Take the self-guided factory tour and stock up on your favorite treats like chocolate covered pretzels and caramels.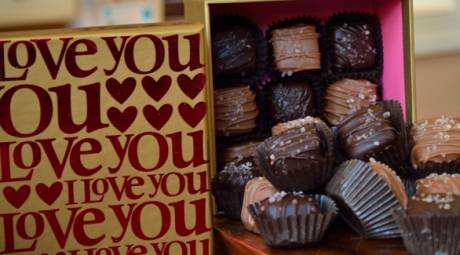 BRIDGE STREET CHOCOLATES
158 Bridge St
Phoenixville, PA
Bridge Street Chocolates in Phoenixville specializes in artisan chocolates, serving chocolate barks, seasonal fudge, caramel apples, macadamia clusters and nearly 30 different kinds of truffles.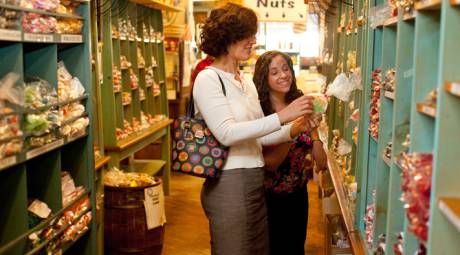 EDWARDS-FREEMAN NUT COMPANY
441 Hector St
Conshohocken, PA 19428
Take a walk down memory lane as you browse the aisles at Edwards-Freeman Nut Company. The store is stocked with vintage candies like Necco Wafers, Sky Bars and Circus Peanuts. You'll also find a wide selection of roasted nuts and homemade butters.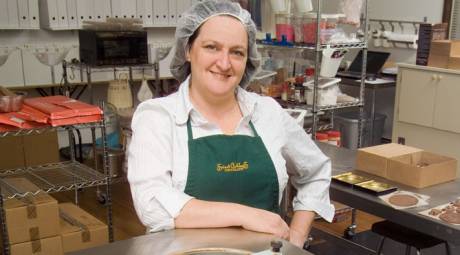 SWEET ASHLEY'S CHOCOLATE
343 Main St
Royersford, PA
For more than a decade, Sweet Ashley's Chocolate has been making their sweets the old-fashioned way: hand-dipping. Micro batches of butter creams, peanut butter cups and truffles are all made by hand at the Royersford store.
STUTZ CANDY SHOP
400 S Warminster Rd
Hatboro, PA 19040
Stutz Candy Company began hand-crafting chocolates in the 1930s. Eight decades later, the Stutz brand continues that legacy with chocolate pretzels, cashew patties, peanut brittle, fudge and salt water taffy.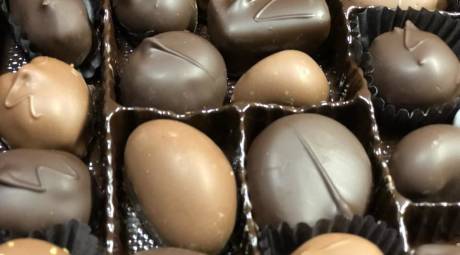 BERGIN'S CHOCOLATES
2634 Morris Rd
Lansdale, PA 19446
Lansdale, Montgomery County, has been home to Bergin's Chocolates for more than 75 years. The retail store offers a range of chocolate items like mint patties and butter creams, as well as novelties like spearmint leaves, licorice allsorts and malted milk balls.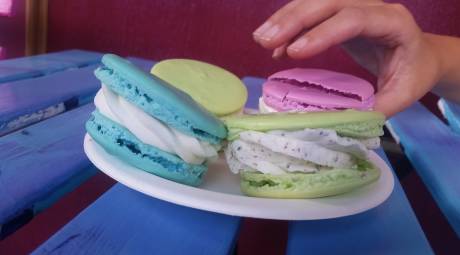 SKIPPACK SWEET SPOT
4019 Skippack Pk
Skippack, PA
Indulge your sweet tooth at the Skippack Sweet Spot. Located within Skippack Village, this little candy store has it all: chocolate treats, novelty candy, gelato, and baked goods like homemade cookies and macaroons.
MOYER SPECIALTY FOODS
20 S 2nd St
Souderton, PA 18964
Moyer Specialty Foods has one of the largest snack selections in Montgomery County, offering a wide range of gummies, wrapped and bulk candies. Chocolate nonpareils, assorted trail mixes, yogurt-coated pretzels and dried fruits are among the other popular items.