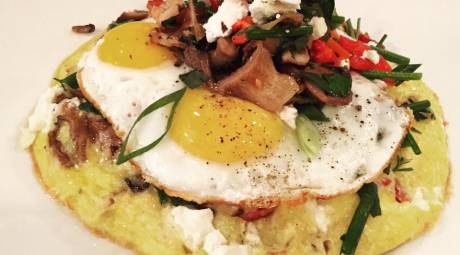 AUTOGRAPH BRASSERIE
Wayne
Autograph Brasserie has our mouths watering with luxurious brunch options, including a warm duck confit salad, yellowfin tuna crudo, and charred filet mignon.
"There are many signature restaurants, but only one Autograph."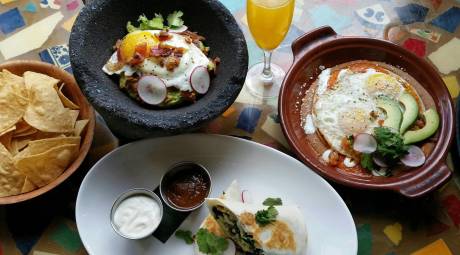 CANTINA FELIZ
Looking to spice up your brunch? If breakfast guacamole, chorizo quesadillas, and churros pancakes don't excite you, perhaps the wild mushroom huarache will do the trick.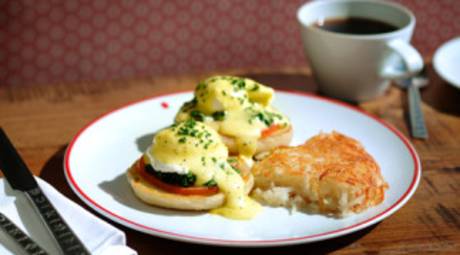 FOUNDING FARMERS
The Farmers Market Buffet Brunch is a glorious all-you-can-eat extravaganza. Feeling savory? There's a carving station, pierogies cart, Southern-fried chicken and plenty more to be found on their supper table. For a sweeter meal, Founding Farmers offers a variety of Buck's Donuts and a build-your-own ice cream sundae bar with house-made ice cream.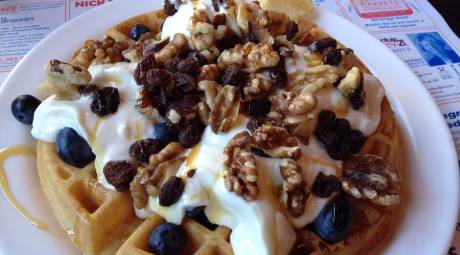 G-LODGE RESTAURANT
Phoenixville
No need to wait for the weekend for brunch. G-Lodge Restaurant offers homemade soups, daily specials, and incredible breakfast the whole week long. Just two miles from Valley Forge National Historical Park, it's the perfect treat following a morning walk.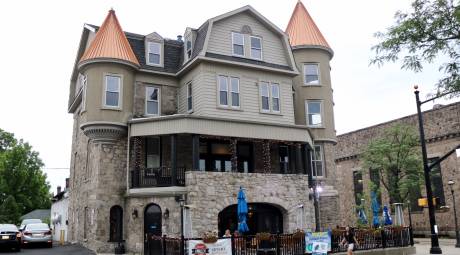 GYPSY BLU
Want to brunch like Ambler royalty? The exterior of Gypsy Blu has the appearance of a castle, while the inside is contemporary and elegant. Brunch menu items include breakfast tacos, a variety of eggs Benedict and more.
WASHINGTON HOUSE RESTAURANT
Sellersville
Whether you want a pork schnitzel sandwich, a burger or old-fashioned French toast, the Washington House Restaurant has something for everyone. Don't forget to treat yourself to a brunch cocktail too.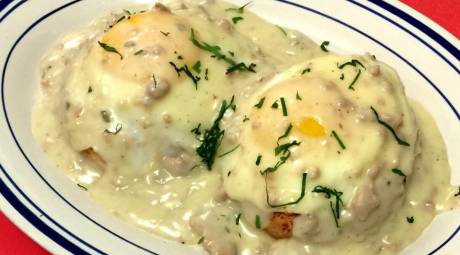 STOVE & TAP
Lansdale locals, this one's for you. Voted Best of Philly's Best Brunch in the 'Burbs, Stove & Tap has mastered the brunch game. Chef Biff can do it all: biscuits and gravy, burgers, breakfast flatbreads, no problem.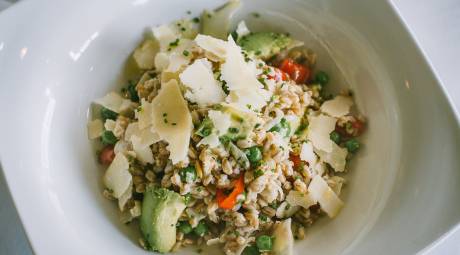 DAVIO'S NORTHERN ITALIAN STEAKHOUSE
What does a Northern Italian brunch look like? Hint: it's phenomenal. From beautiful antipasti plates to flat-iron steak with Hollandaise (and more traditional brunch options too), you won't be disappointed at Davio's.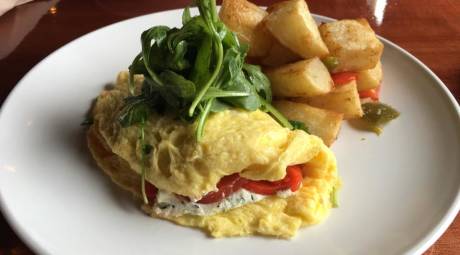 THE LUCKY DOG SALOON AND GRILLE
From huevos rancheros to glorious stacks of pancakes, Lucky Dog Saloon and Grille is a Conshy brunch staple. Our personal favorite? The Lucky Dog Frittata.
HUNT ROOM
Malvern
When your Sunday brunch has a carving station, you know you're in good hands. Not to mention three-egg omelets, specialty entrees and the Desmond's "Famous" Bread Pudding.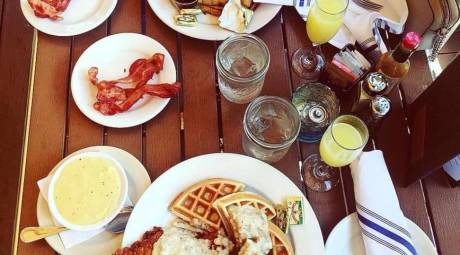 SOUTHERN CROSS KITCHEN
This homey-chic brasserie serves Southern comfort food with an upscale twist, plus craft cocktails. Fried chicken, biscuit sandwiches and omelettes abound for this sassy brunch locale.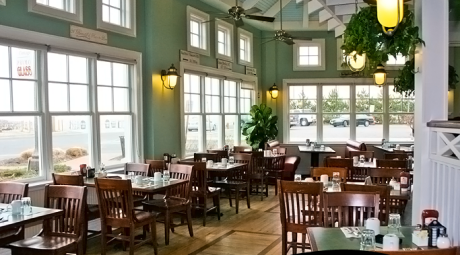 TURNING POINT
Blue Bell || Bryn Mawr || North Wales
Turning Point is one of the newest brunch chains to hit the Montco dining scene. It's homey and relaxing atmosphere boasts a myriad of cold and hot drink specialties, as well as brunch options both healthy and hearty (from quinoa bowls to chicken and waffles).
19 BELLA
Cedars
When you combine tapas and brunch, you get an excellent meal at 19 Bella. Mangalica serrano ham omelets, cider braised short rib hash, and patatas bravas await your next brunch. What are you waiting for?
CAFE LIFT
The original Cafe Lift opened in Philly in 2003, and their seasonal and locally focused brunch has developed a huge following over the years. Cafe Lift Narberth will be offering the same style menu with the added benefit of boozy brunch. 
WILLIAM PENN INN
Dine at the historic tavern for a meal to remember. With an egg bar, carving station, and tables laden with pastries and hot brunch favorites, it's impossible to leave hungry.
ZAKES CAKES AND CAFÉ
Featuring Portuguese, Scottish Wedding, and English Sunday breakfasts, as well as Vietnamese or Southwestern eggs benedict and Indian spiced poached eggs, Zakes lets you eat around the world. You could also cut straight to their Best of Philly honey lemon pancakes with caramel sauce, we don't mind.
Whether it's morning, afternoon or somewhere in-between, we've got you covered for a comforting meal. Better yet, wake up in one of our 70+ hotels for the coziest weekend ever. Happy brunching!