MONTCO BREWERIES
Enjoy a Glass of Montgomery County
When it comes to the ingredients of a good beer - clear water, fertile soil for growing hops, cool nights and warm days to aid fermentation - it's no wonder that Montgomery County is bubbling with excitement over its IPAs, ales, stouts and specialty brews. The following are among our finest beverage artisans, whose work should have fans hopping with excitement.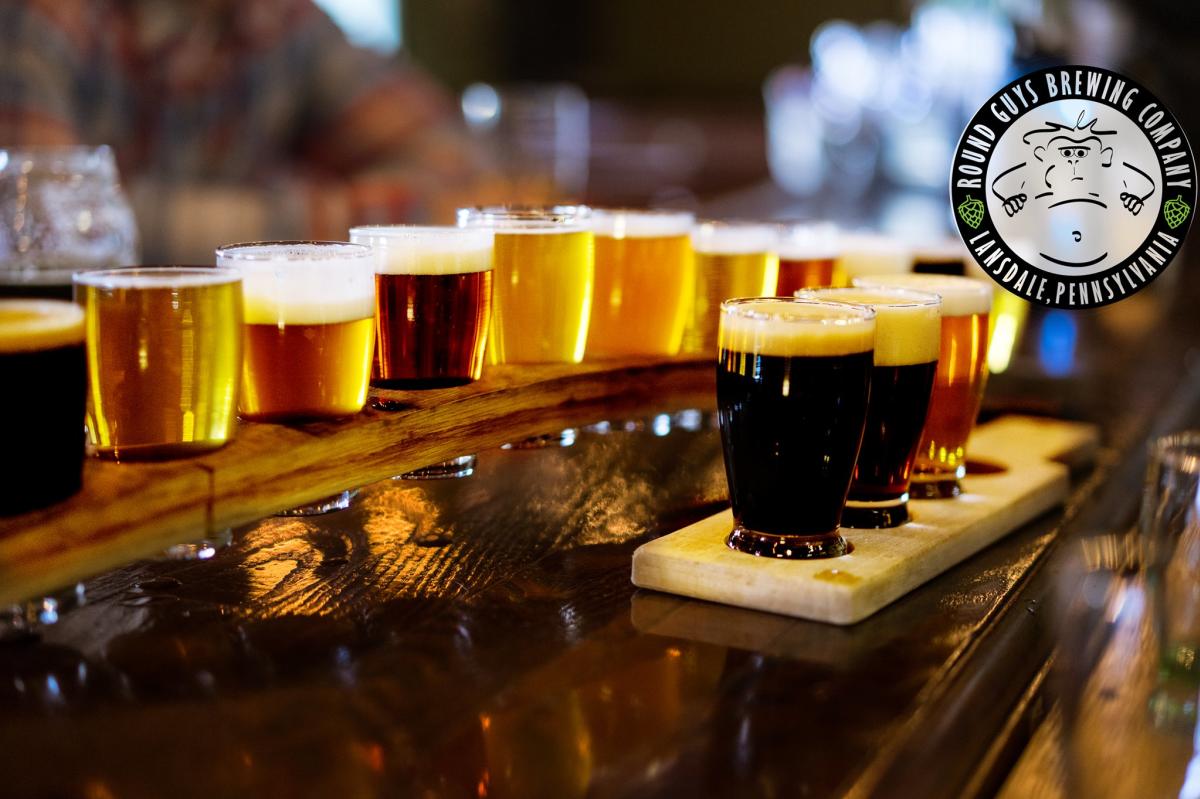 ROUND GUYS BREWING COMPANY & PUB
Lansdale
Cofounders and long-term friends Scott Rudich and Rich DiLiberto were searching for a collaborative effort that would bring fame and notoriety. They almost formed a band, but decided to go into brewing instead. Among the distinctive results is Round Guys Pressure Drop, a golden ale finished with hints of clove, floral hops and balanced tartness.
APPALACHIAN BREWING COMPANY OF COLLEGEVILLE
Collegeville
The brewed beverages here are extensive enough to please any palate. But as an added draw, the company also brews birch beer, root beer and ginger beer for under 21s and those who seek nonalcoholic options. The sodas also make a variety of fantastic floats for dessert.
CONSHOHOCKEN BREWING COMPANY
Conshohocken
There is ample parking nearby, but the most convenient way to get here may be on bicycle or on foot. The brewery welcomes runners and cyclists and even rollerbladers from the Schuylkill River Trail, which is viewable from just above on its deck. Once inside, the taps flow with Conshy Blonde, Belgian Stout and Luck of Lucien.
CROOKED EYE BREWERY
Hatboro
The location may be a little tough to find (it's in the back half of the building it occupies and does not face the street), but searching out this nano-brewery is definitely worth the effort. The Boro Blond Ale is among many standouts, and the casual atmosphere includes a sound system that still spins vinyl.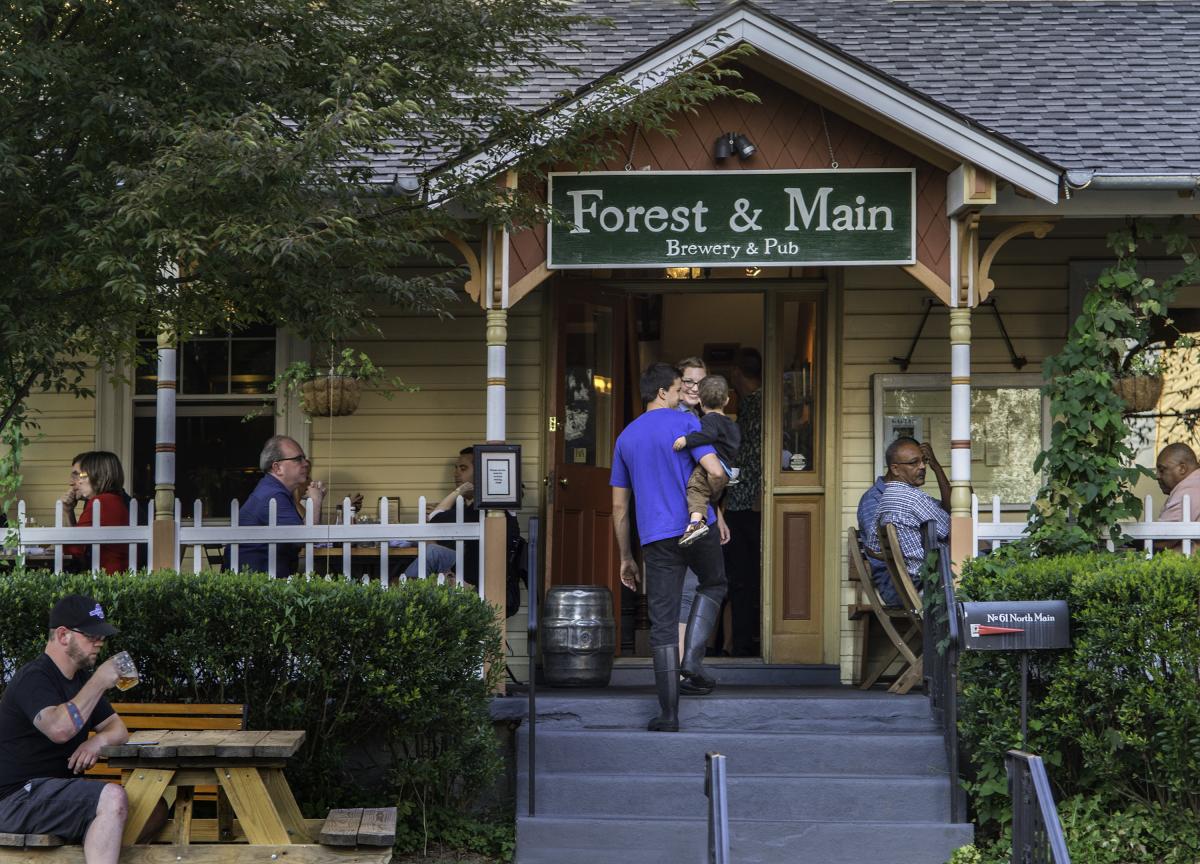 FOREST & MAIN BREWING COMPANY
Ambler
A two-story Colonial home welcomes beer lovers to a special corner in Ambler. Drift upstairs to the bathroom and find a stack of kegs cooling in the bathtub. The beer reflects both British and Belgian traditions, and the food... well, its depth can be summed up in two words: bacon popcorn.
PRISM BREWING COMPANY
North Wales
How's this for different? Sample the Partea Pale; it uses tea in the fermentation process (as part of the wort), and is served in a glass frosted with cinnamon and sugar. The food is classic pub fare - think flatbreads and nachos - which are easy on the wallet and plenty good.
SLY FOX BREWING COMPANY
Pottstown
The bar and dining room are relaxed and casual, much like a corner watering hole to stop in for some downtime at the end of the workday. If you happen to fall in love with the Black Raspberry Reserve on tap, it is also bottled (as are other combinations) for take-home.
TIRED HANDS BREWERY
Ardmore
Tired Hands Brewery is a nationally recognized craft brewery right here in Montgomery County. Recognized by Yahoo! as one of its "10 Small-Batch Breweries Beer Lovers Need to Try," Tired Hands' Brew Cafe and Fermenteria are also serving up some of the best food in the Philadelphia suburbs.