Montco's Newest Restaurants
Valley Forge & Montgomery County, Pa. | Updated December 9, 2019
The dining scene in Valley Forge and Montgomery County, Pa. continues to grow as nationally recognized restaurants and local gems open in towns across the county. Just in time for summer, check out some of Montco's newest restaurants below.
Yard House
WILLOW GROVE
 
Yard House is the modern American gathering place where food and beer lovers unite. Tap in to great food, classic rock and 130 taps handles of the best American craft and import beers.
Miller's Ale House

PLYMOUTH MEETING
A casual sports restaurant and bar with freshly-made food at an incredible value. A place where making friends is as easy as ordering your next beer. So whether you're here to chill, cheer, chow down or get charged up, you'll find a whole House full of friends and friends-to-be, ready to join in. Everyone can find something they love on their menu. They are well-known for our signature hand-breaded, boneless chicken Zingers, tossed in your choice of sauces.
PokeOno
Conshohocken
 
The newest restaurant to hit the town of Conshohocken. Pronounced (Poh-Kay), it is a Hawaiian word that means to 'cut' or 'slice'. Traditionally, a poké bowl is made with cubed ahi tuna that is marinated and served over a bed of rice. After tasting this fresh, delicate, and delicious ensemble of flavors for the first time, you'll be determined to have it have this soul-nourishing dish back on the East Coast.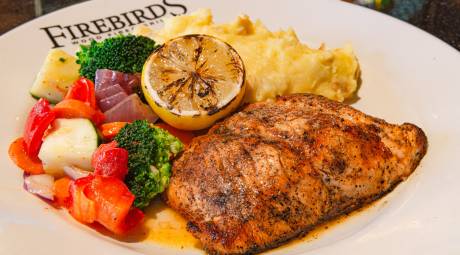 Firebirds Wood Fired Grill
North Wales
The first Firebirds Wood Fired Grill opened at the turn of the millennium in Charlotte, NC. Today, they operate restaurants across the United States. Fueled by the power of concept, the passion of a team and the loyalty of their guests, they're adding locations all the time. It's become a neighborhood favorite; the lunch spot everyone agrees on and a dinner invitation no one passes up.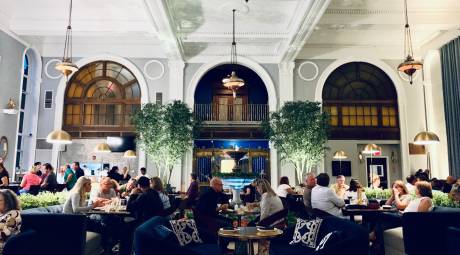 The Blue Elephant
Pottstown

The Blue Elephant's mission is to deliver a refreshingly innovative twist on Asian fusion dishes in an elegant setting that celebrates the local history of Pottstown.
By mixing traditional flavors with blazingly contemporary techniques, the food, beverage program and dining experience at The Blue Elephant are carefully designed to surprise and elevate any night out.
Bill's Best Brewery
Glenside
 
This brewery is the backyard where families, friends, and neighbors can come together as a community. They've built a warm, friendly atmosphere, that when combined with a cold beer and some BBQ, will remind you of the backyard BBQ's you used to go to as a child. 
The Dim Sum Factory
Horsham
Enjoy the new Dim Sum Factory, by the owner of Tom's Dim Sum in Chinatown.