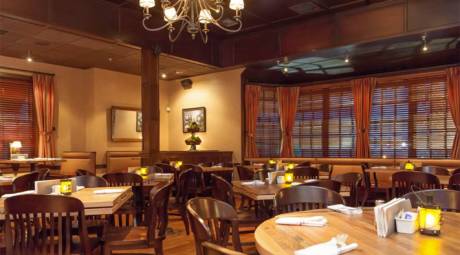 BLACK POWDER TAVERN
1164 Valley Forge Rd
Wayne, PA 19087
This Thanksgiving holiday, take a trip back in history at an 18th century establishment. The Black Powder Tavern is hosting a buffet-style meal, where the drumsticks and white meat are served side-by-side with options like oven-roasted lamb and braised short rib.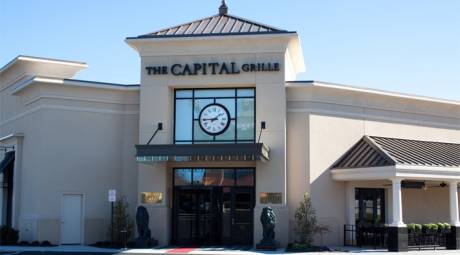 THE CAPITAL GRILLE
236 Mall Blvd
King Of Prussia, PA 19406
The Capital Grille takes Thanksgiving dinner back to basics, with a simple turkey, green bean and mashed potato menu. Pumpkin cheesecake for dessert is a rich and decadent variation of the classic pie.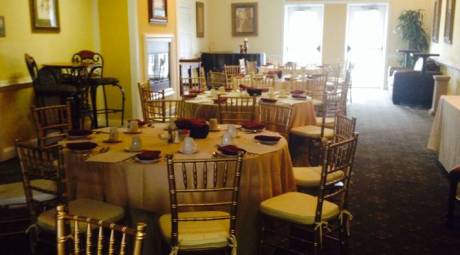 COPPERFIELD INN AT LAKESIDE
594 W. Ridge Pk
Limerick, PA 19468
The Copperfield Inn at Lakeside is offering up classic American holiday fare, such as turkey with giblet gravy. But the chefs have also created new combinations of seasonal flavors, like butternut squash and granny smith apple bisque with candied pecans. As an added bonus, tykes under the age of four can enjoy their meal for free.
THE DESMOND GREAT VALLEY
1 Liberty Blvd
Malvern, PA 19355
Looking for a bountiful buffet this Thanksgiving? The Desmond is serving an extensive array of eats, augmenting the traditional turkey-with-the-trimmings with carved Black Angus beef sirloin and herb-crusted Atlantic salmon fillet.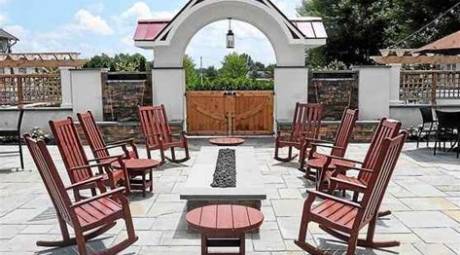 FARMER'S DAUGHTER RESTAURANT AND BAR
Blue Bell
The Farmer's Daughter in Blue Bell takes the farm-to-table concept and consistently ups it with a setting that speaks of both sophistication and comfort. The Farmer's Daughter recently debuted a renovated outdoor dining space with a fire pit, bar, plush seating and water feature.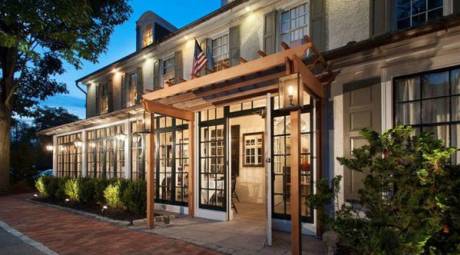 HISTORIC GENERAL WARREN RESTAURANT
9 Old Lancaster Rd
Malvern, PA 19355
Another 18th century gem, the Historic General Warren Restaurant presents a versatile menu, balancing time-honored Thanksgiving favorites with unique original dishes, like snapper turtle soup and vegan cassoulet.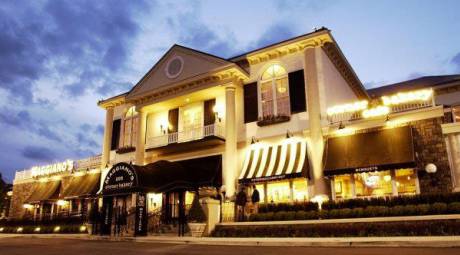 MAGGIANO'S LITTLE ITALY
250 Mall Blvd
King of Prussia, PA 19406
Enjoy an Italian twist on Thanksgiving at Maggiano's Little Italy. Eat in family-style or carry out traditional Turkey Day favorites, plus an array of signature pasta dishes, like Taylor Street Baked Ziti and Four-Cheese Ravioli.
RUTH'S CHRIS STEAKHOUSE
220 N. Gulph Road
King of Prussia, PA 19406
For a Thanksgiving meal in a classic steakhouse atmosphere, head to Ruth's Chris Steak House. Ruth's Chris is sticking with tradition, serving up a classic roasted turkey with signature stuffing, plus a choice of an appetizer and a side.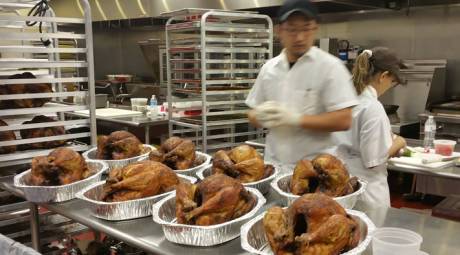 SIX POINTS KOSHER EVENTS
550 Allendale Road
King of Prussia, PA 19406
Invite the family over and leave the cooking to Six Points Kosher Events. From cider-brined turkey to challah-bread stuffing, catering from Six Points is sure to leave guests satisfied and impressed.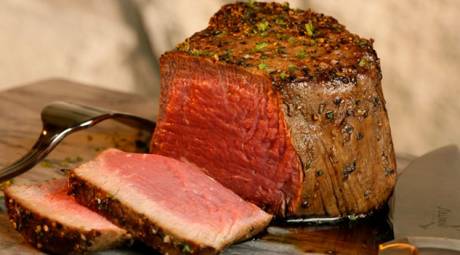 SULLIVAN'S STEAKHOUSE
700 W Dekalb Pike
King of Prussia, PA 19406
How does cheesesteak eggrolls and filet mignon sound for Thanksgiving dinner? Sullivan's is offering a slew of these steakhouse selections, in addition to the traditional turkey and trimmings.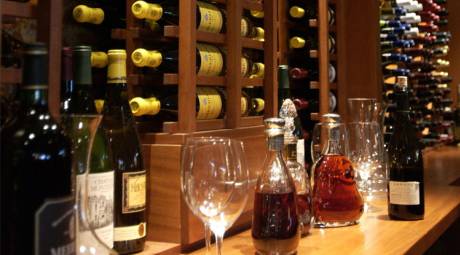 SEASON'S 52
160 N Gulph Rd, Suite 101
King of Prussia, PA 19406
Seasons 52 understands the importance of a quality seasonal cocktail with dinner. The pumpkin pisco sour, with pumpkin vodka, pisco and bitters, pairs perfectly with the classic roasted turkey feast.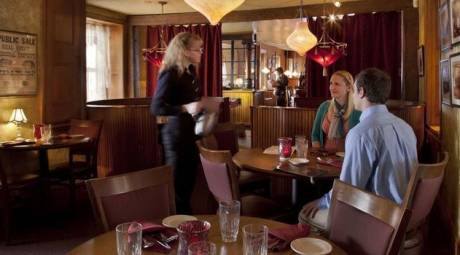 WASHINGTON HOUSE RESTAURANT
136 N Main St
Sellersville, PA 18960
This Thanksgiving, enjoy a contemporary supper at a 200-year-old establishment. Pecan-crusted chicken bites and sweet potato gnocchi are just a few of the creative, seasonally-inspired options on the menu at the Washington House Restaurant.
WEGMANS FOOD MARKET
1 Village Drive
King of Prussia, PA 19406
More than just your local grocery store, Wegmans can cater your entire family gathering, from entrees, to desserts, to wine pairings. The classic turkey dinner with trimmings is a shoe-in for the holiday, but ham, beef, lamb and vegetarian are also among the plentiful portions available to order.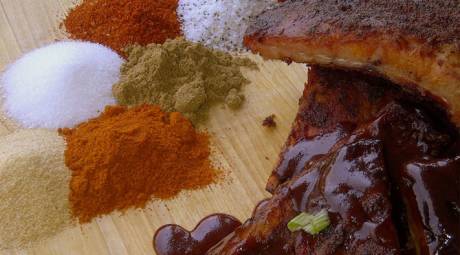 ZACHARY'S BBQ
1709 Markley St
Norristown, PA 19403
Treat the family to a southern-style Thanksgiving with catering from Zachary's Barbecue in Norristown. In addition to the traditional wood-roasted turkey, Zachary's is offering classic mouth-watering barbecue, like St. Louis barbecue pork ribs and Carolina lump crab cakes. Gluten free selections are also available.
1750 BISTRO AT THE HOLIDAY INN LANSDALE
1750 Sumneytown Pike
Kulpsville, PA 19443
If the sound of honey pumpkin bisque and candied sweet potatoes with bruléed marshmallows whets your appetite, head to the 1750 Bistro at the Holiday Inn Lansdale. The buffet serving style allows for two sittings: 1 p.m. and 4 p.m.