Conshohocken Restaurant Week 2017
September 18-24, 2017
Thank you to everyone who came out to Conshohocken Restaurant Week 2017! We hope that you enjoyed your taste of Conshy. Be sure to come back again and use #CraveMontco to show off your favorite meals.
BAR LUCCA
$35 | Three Courses
Bar Lucca brings a taste of northwest Italy to Conshohocken, and the restaurant week menu features some Old World favorites. Try the bronzino, served with Mediterranean fregola, goat cheese, capers, roasted tomato and asparagus. Or for an additional $5, the prime sirloin is an excellent entrée choice.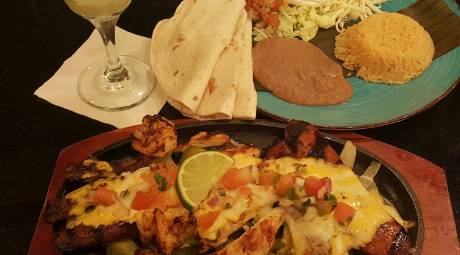 JUAN CARLOS FINE MEXICAN CUISINE
Juan Carlos is business casual B.Y.O.B restaurant introducing authentic and modern Mexican cuisine with a South American flair. Prepared with fresh local products, selected by the chef daily to create an exquisite dining experience.
CERDO RESTAURANT
$35 | Three Courses
Inspired Mediterranean cuisine is served every day at Cerdo, and the restaurant week menu highlights some of the most popular menu items like hanger steak and diver scallops. Don't forget to save room for dessert. You can't go wrong with any of the three options (though we're partial to the fried zeppole).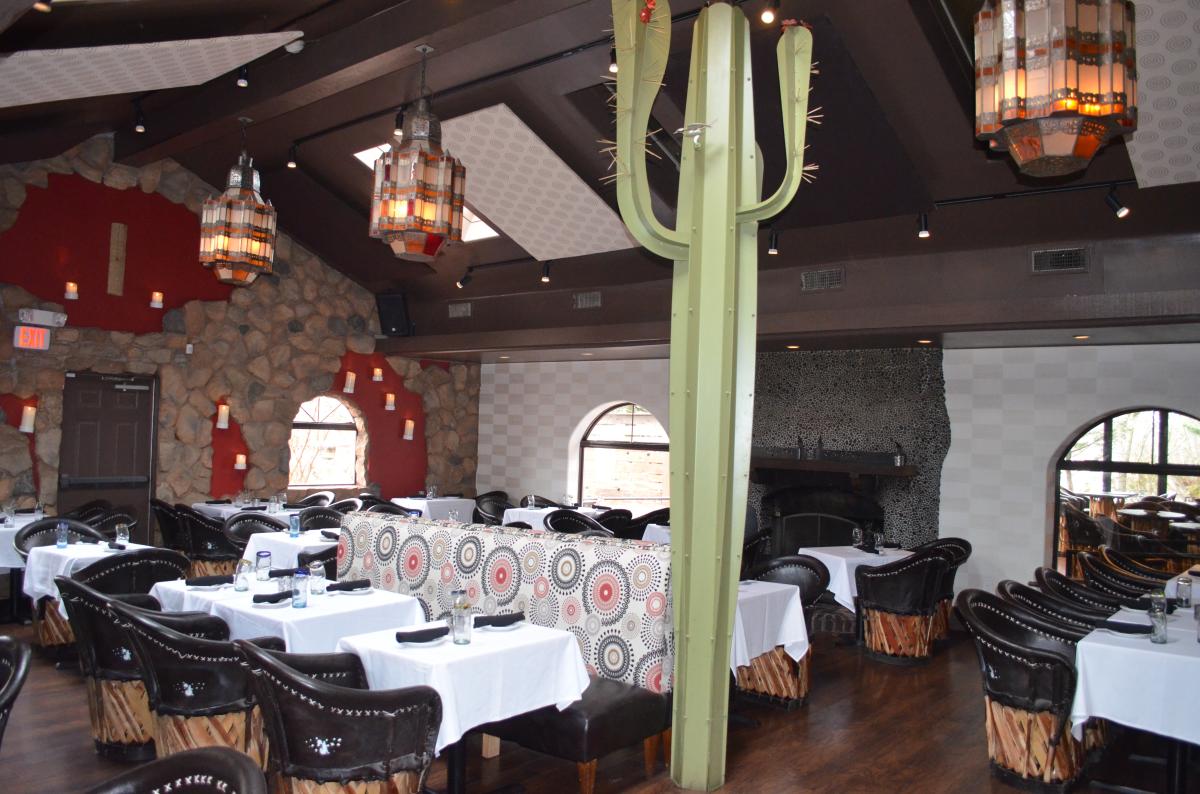 COYOTE CROSSING AUTHENTIC MEXICAN CUISINE
$35 | Three Courses
Conshocken's Coyote Crossing brings Mexican flavors to the Main Line. The restaurant week menu features favorites like enchiladas de pollo and chicken chorizo burrito. And there's nothing like capping off your meal with tres leche cake.
FAYETTE STREET GRILLE
$35 | Three Courses
Fayette Street Grille is offering one of the most robust restaurant week menus with nine entrée options, nine appetizers and a daily selection of desserts, all of them featuring inspired upscale flavors. The rack of lamb with Cajun-maple demi-glace is tempting, and so is the breast of duckling served with a Triple Sec and dried cranberry demi-glace.
FLANIGAN'S BOATHOUSE
Menu TBA
A Conshy favorite for dinner and drinks, Flanigan's Boathouse has one of the best beer lists along the Main Line. Whether enjoying a seafood specialty or something from the land, be sure to pair it with your favorite IPA, lager or stout.
GUPPY'S GOOD TIMES
$20 | Three Courses
Part sushi restaurant, part neighborhood bar, Guppy's is offering a taste of its favorites during restaurant week. Try any one of their rolls or five-piece shashimi with a starter of edamame or dumplings. Choice of dessert is included as well.
THE GYPSY SALOON
$35 | Three Courses
The Gypsy Saloon is going Italian for its restaurant week menu. Enjoy cavatappi pasta with ragu, rigatoni with seafood sauce, tagliata with sliced fried beef and potatoes, or linguine in three tomato sauce. And who doesn't love a good tiramisu at dessert?
JASPER'S BACKYARD
Menu TBA
The menu at Jasper's features classic dishes with Jasper's unique twist. While they haven't announced the restaurant week menu yet, we're hoping the chipotle marinated mahi makes the cut.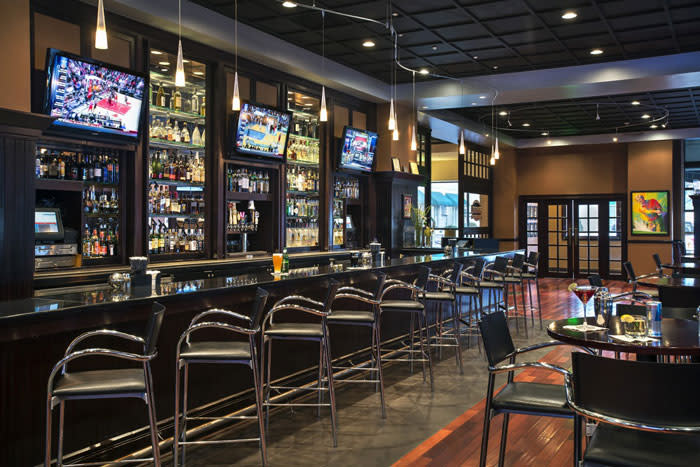 LEGENDS BAR & GRILL
$30 | Three Courses
Crab ravioli, wild salmon and pan-seared chicken. All three of the Restaurant Week entrees from Legends at the Philadelphia Marriott West sound good, but what we really want is the Legends Waffles and Ice Cream for dessert. Yum!
PEPPERONCINI RESTAURANT & BAR
$35 | Three Courses
Pepperoncini has four appetizers, four entrees and three desserts to choose from for your Restaurant Week feast. Our favorite trio? The eggplant tower to start; shrimp cardinale for the main course; and limoncello mascarpone for dessert. We'll let the experts at Pepperoncini recommend a wine pairing for each.
SOUTHERN CROSS KITCHEN
$35 | Three Courses
Down-home southern classics with a modern spin is how Southern Cross Kitchen defines its menu, and the Restaurant Week menu certainly highlights that. A mini crawfish boil sounds like a great way to start a meal (and homemade chocolate cake sounds like an even better way to end it).
STELLA BLU & THE STAR BAR
$35 | Three Courses
Stella Blu's Restaurant Week menu has an undeniable European flair. From the grilled peach burrata appetizer (think bruschetta, but better) to the short rib gnocchi and chicken cordon bleu entrees, the inspiration from across the pond is evident.
THE GREAT AMERICAN PUB BAR & GRILL
Menu TBA
We're excited to see which of the Great American Pub's menu items will make the cut for Restaurant Week. Burgers, sandwiches, pastas, steaks: We're getting hungry just thinking about all of the possibilities.
THE LUCKY DOG SALOON & GRILLE
$35 | Three Courses
Conshohocken's coolest gastropub, the Lucky Dog Saloon & Grille is serving everything in threes: three appetizer options (we've never tried cheese steak pierogies before, but it's time), three entrée selections, and a dessert trio.
THE STONEROSE RESTAURANT
$35 | Three Courses
The StoneRose is offering eight enticing entrées on its Restaurant Week menu, and all of them sound incredible. From fresh seafood (pan seared halibut, pan seared diver scallops or wasabi pea crusted yellowfin) to ribeyes and burgers, StoneRose ensures everyone will find something to love.
TRATTORIA TOTARO
$35 | Three Courses
With 11 entrée options, Trattoria Totaro boasts the most robust menu of all Restaurant Week participants. And all of them sound delicious. In addition to hearty veal, chicken and seafood dishes, Tattoria Totaro is offering a gluten-free grilled vegetable lasagna and a vegan option.
VIGGIANO'S BYOB
$35 | Three Courses
Bring your favorite bottle to complement the authentic Italian cuisine at Viggiano's BYOB. The lasagna, made with ground meatballs and sausage, is described as a Viggiano's family favorite. But the crab and lobster raviolis sound too good to pass up.