SEAFOOD
The Christmas dinner traditions of Italy center on seafood, especially with the Feast of Seven Fishes. The best places in the area to toast "buon Natale" with family and friends include the restaurants below.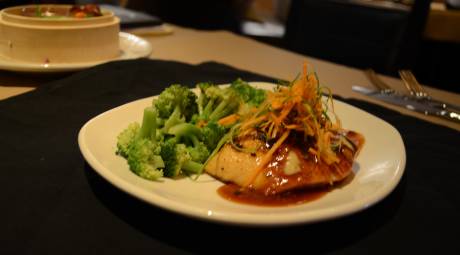 BONEFISH GRILL
160 North Gulph Road
King of Prussia, PA 19406
This Bonefish Grill location is among the newest in the chain, with an open an inviting floorplan that is festively welcoming to parties of two or tables full of siblings, aunts, uncles and cousins. The menu is full of under-the-sea treats, including crab-and-corn chowder and bang-bang-shrimp.
LEGAL SEA FOODS
680 West DeKalb Pike
King of Prussia, PA 19406
The service at Legal Sea Foods is solid and the setting is comfortable and relaxing for a holiday gathering. Menu-wise, it's hard to go wrong with choices like the seafood casserole, which overflows with shrimp, lobster and scallops.
TAPHOUSE 23
266 East 4th Street
Bridgeport, PA 19405
Although Christmas is usually associated with angels, Taphouse 23 serves seafood fra diavolo, "brother devil." It's a nod to the spicy combination of shrimp, scallops and calamari, tossed with linguine in a zingy marinara.
PESCATORE
134 Bala Ave
Bala Cynwyd, PA 19004
Specialties appropriate to the Feast of Seven Fishes at Pescatore include grilled octopus, served in a smoked paprika aoli with cannellini beans, capers, Kalamata olives and cherry tomatoes.
PARC BISTRO
4067 Skippack Pike
Skippack, PA 19473
When ordering the oyster stew at Parc Bistro, Christmas Eve diners will make extensive use of the accompanying bread basket. The soup is definitely a dipper.
PASTA
If your traditional meal on Christmas Eve or Christmas Day is pasta, we can point you in the right direction.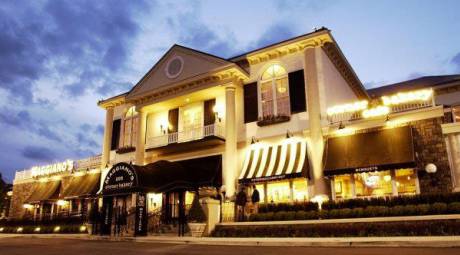 MAGGIANO'S LITTLE ITALY
160 North Gulph Road, Suite 205
King of Prussia, PA 19406
The family-style service at Maggiano's Little Italy brings back the days when Christmas Eve dinner was at gramma's and the wine and conversation flowed freely.
PEPPERS ITALIAN RESTAURANT & BAR
239 Town Center Road
King of Prussia, PA 19406
Make your Christmas Eve open house easier through the take-out menu at Peppers Italian Restaurant & Bar. It's a great place for calamari, among other dishes.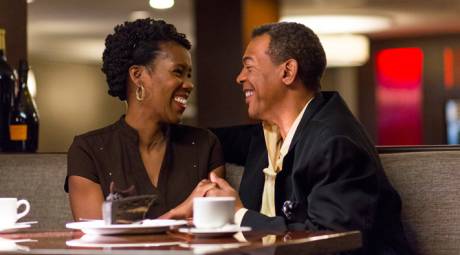 RALPH'S OF SOUTH PHILLY
480 North Gulph Road
King of Prussia, PA 19406
The menu at Ralph's of South Philly is across-the-board terrific. Plus it has a cool, 1950s style, as if Frank Sinatra were due at any moment, singing his retro version of "Jingle Bells."
BAR LUCCA
729 East Hector Street
Conshohocken, PA 19428
Bar Lucca has a number of recommendable Italian dishes. A standout appetizer for Christmas Eve - or anytime - is the gnocchi, served with black garlic cream, pancetta, green onions and parmesan crisps.
RISTORANTE TOSCANO
213 North Broad Street
Lansdale, PA 19446
Holidays are all about family, something that Ristorante Toscano Chef John Bruno understands wholly. He's still using his Nana Bruno's sauce recipes.
ARUGULA RISTORANTE
2350 Butler Pike
Plymouth Meeting, PA 19462
The spacious dining room at Arugula Ristorante is built around an open kitchen and traditional old world wood burning oven, putting your celebratory meal in a comfortable, homespun setting.
BEEF AND FOWL
Bring plenty of family and friends to the table and partake of Christmas turkey with all the trimmings or a thick slice of beef, cooked to savory perfection.
CHRISTMAS BRUNCH
After the presents have been opened Christmas morning, take the crew out for a meal where everyone can choose favorite dishes for him- or herself.
HOTEL FIESOLE
4046 Skippack Pike
Skippack, PA 19474
Skippack Village is one of the most picturesque sections of Montgomery County, especially in December, when decorations hang from just about every bough. The Hotel Fiesole nestled right along Route 73, is a great location for brunch on December 25, served from 10 a.m. to 2 p.m.