Ambler Restaurant Week
January 21 -28, 2018
Ambler Main Street hosts its winter Restaurant Week from January 21 - 28. It's an opportunity to taste some of the best restaurants in downtown Ambler and the surrounding community with prix fixe menus, special offers, and chef's selections that are only available twice a year.
Crave Montco brings you our complete guide to Ambler Restaurant Week, including the must-try meals at all of the participating restaurants: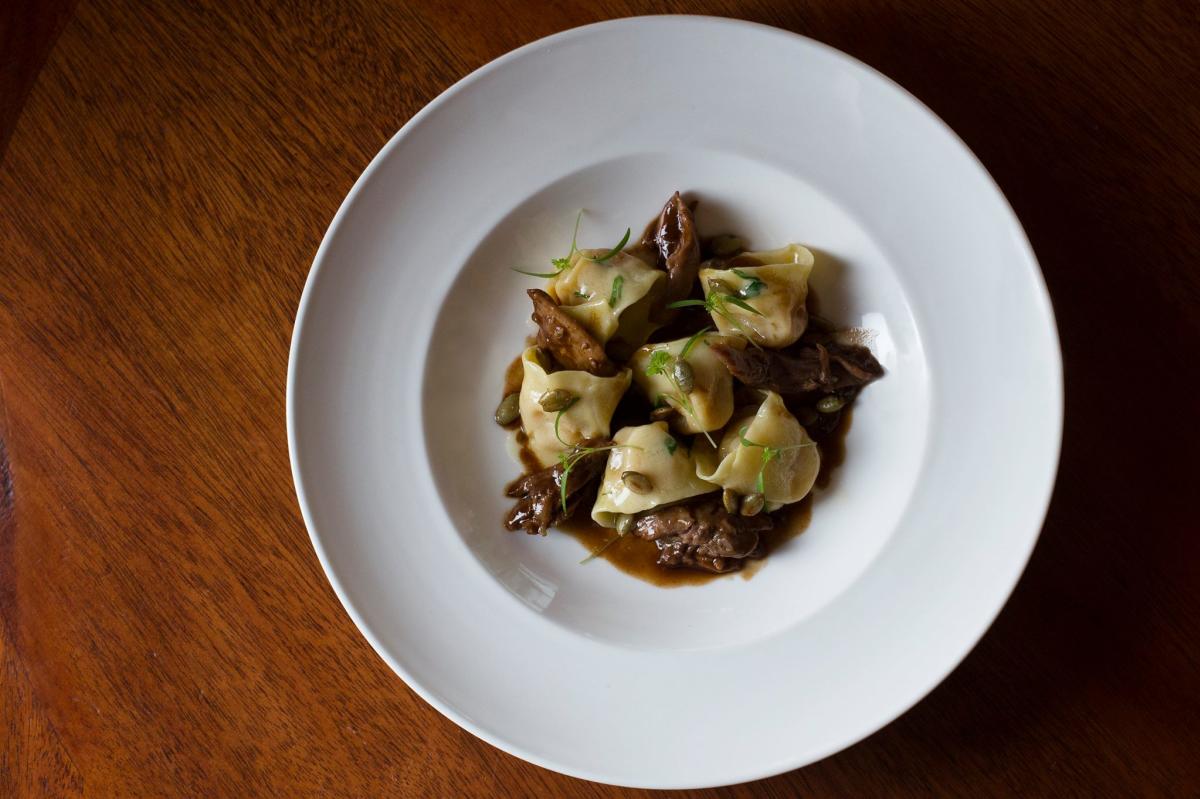 DETTERA RESTAURANT & WINE BAR
129 E. Butler Ave
$39 Per Person | 3 Courses
Dettera Restaurant & Wine Bar is offering a prix fixe menu that includes some of the restaurant's favorite dishes, like grilled hanger steak and handmade ricotta cavatelli. And with more than 40 wines by the glass and 120 by the bottle, you'll find the perfect pairing for every course.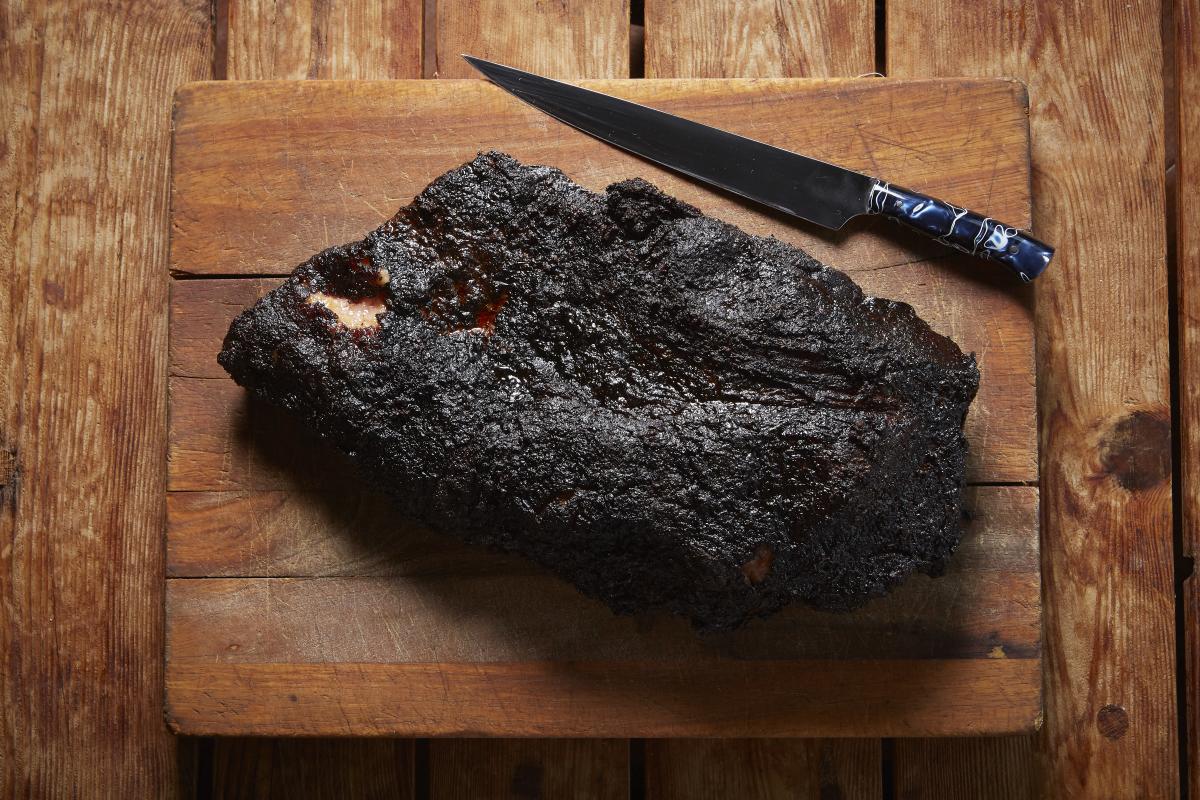 THE LUCKY WELL
111 E. Butler Ave
Chef Chad Rosenthal is preparing his famous barbecue for Ambler Restaurant Week, but because he uses only the freshest ingredients, we won't know the full menu until Monday. If you're planning to visit, don't miss the live blues music in the bar on Friday and Saturday night.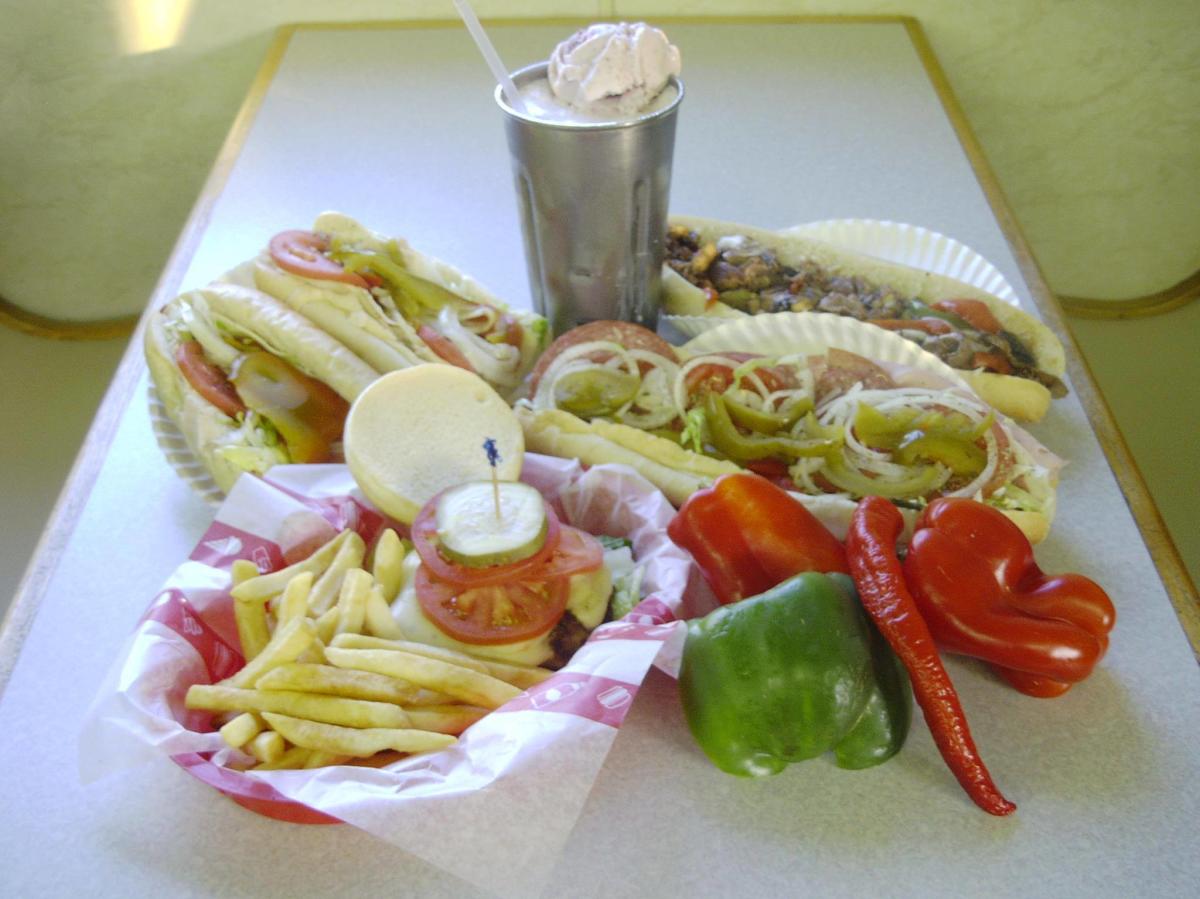 COSTA DELI & GINA'S AMAZING CUPCAKES
901 E. Butler Pk
$11.95 "Steak Special" & Milkshake Combo | Buy 2 Get 1 Free Cupcakes
It may not be a prix fixe menu, but the Restaurant Week specials at Costa Deli & Gina's Amazing Cupcakes are definitely worth checking out. First, a $11.95 combo of a steak special and "The Best Milkshake in Town" is a bargain. Then don't miss out on the cupcakes: buy two, get one free all week.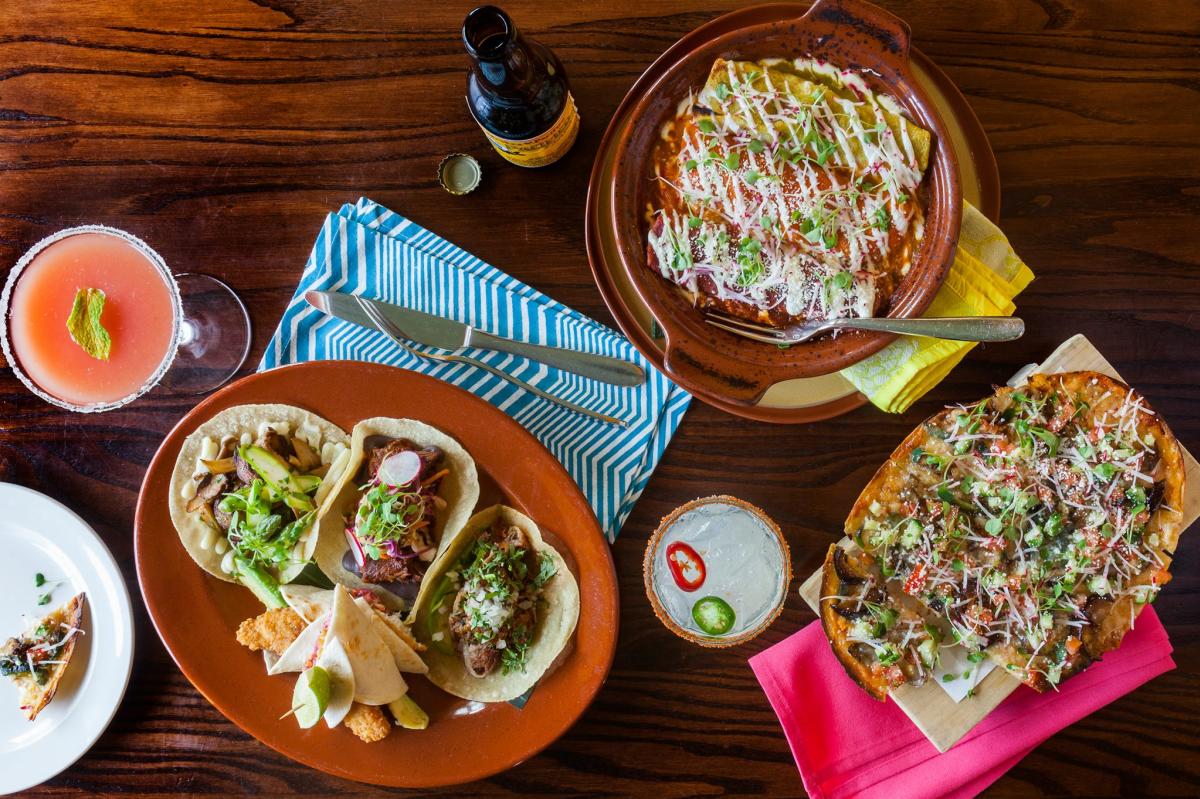 CANTINA FELIZ
424 S. Bethlehem Pk, Fort Washington
$24 Per Person | 3 Courses
It's a short drive from Downtown Ambler to Cantina Feliz (just two miles south on Bethlehem Pike), but for lovers of Mexican food, it's worth the trip. For Ambler Restaurant Week, Cantina Feliz is offering a three-course menu with five appetizers and seven entrees - Baja fish tacos are always a good choice - to choose from, plus dulce de leche ice cream sandwiches for dessert.
GYPSY BLU
34 E. Butler Ave
TBA
Though not announced yet, we're excited to see the creativity on the Restaurant Week menu of Gypsy Blu, one of Ambler's most inventive restaurants. We can get a taste of their offerings from their January Restaurant Week menu: a six-ounce New York strip steak with shrimp and a black seabass filet in sage lemon brown butter sauce.
BRIDGET'S STEAKHOUSE
8 W. Butler Pk
TBA
Bridget's Steakhouse is one of Ambler's premier fine dining destinations, and we're looking forward to the prime selections sure to be offered during Restaurant Week.
FROM THE BOOT
110 E. Butler Ave
$30 Per Person | 3 Courses
From the Boot offers a taste of Italy along Ambler Main Street, and for $30, patrons can enjoy a three-course Italian feast during Ambler Restaurant Week. Entree options include chicken Milanese, linguine and little neck clams, and flounder Francese. And don't forget dessert - we are looking forward to the lemon olive oil cake with vanilla gelato.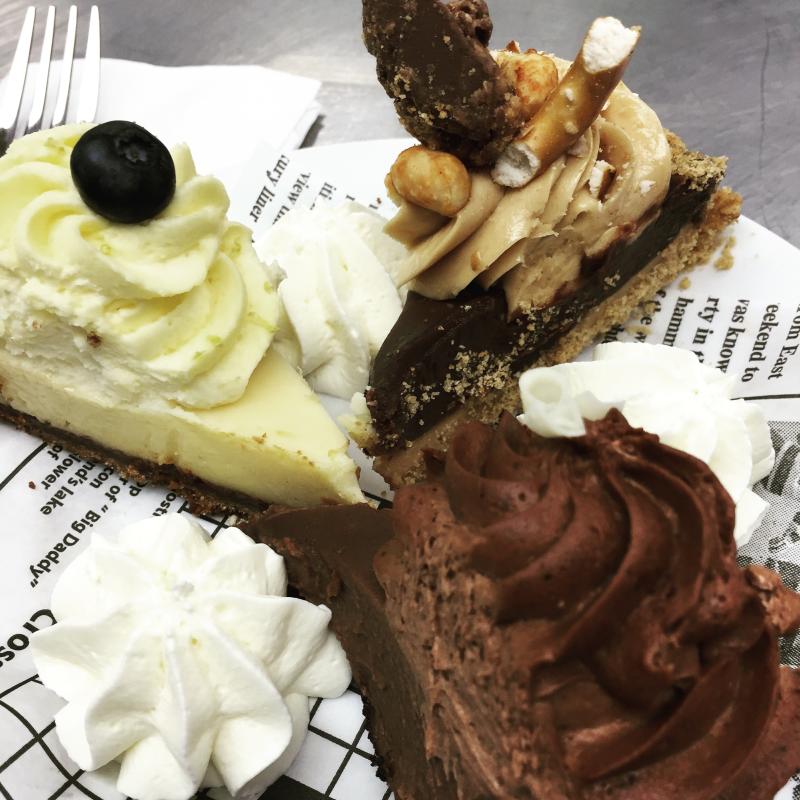 PIE & PLATE CAFE
43 N. Main St
$8 Sweet Pie Flight
One of the more unique offerings during Ambler Restaurant Week is Pie & Plate Cafe's "Sweet Pie Flight" featuring three small slices of three pies for $8. Find some friends willing to share so everyone can taste all of the amazing pies at the Cafe.
SAFFRON INDIAN KITCHEN
60 E. Butler Ave
$22 Per Person | 4 Courses
Saffron serves some of the area's finest Indian cuisine, and their four-course Restaurant Week menu gives you the full experience. It includes a starter plate of garlic chicken kabob and onion bhajia, choice of entree, naan, and badami kheer - an Indian rice pudding - for dessert. And this prix fixe dinner is just $22.
SWEET BRIAR CAFE
11 Lindenwold Ave
$20 Per Person | 3 Courses
The Sweet Briar Cafe is known for its comfort foods and ice cream, and you can get a taste of both with the three-course Ambler Restaurant Week menu. For $20, diners can enjoy a Sweet Briar salad, choice of entree, and Chef Chad's mother-in-law's strawberry shortcake. In addition, Sweet Briar is offering a $10 breakfast special: cream chipped beef on toast with homefries and Backyard Bean's Sweet Briar coffee blend.
TRAX RESTAURANT & CAFE
27 W. Butler Pk
$40 Per Person | 3 Courses
Located in the former Ambler Train Station, Trax Restaurant & Cafe is a BYOB specializing in inspired American cuisine. The three-course Restaurant Week menu certainly captures that with offerings that include North Atlantic salmon, ratatouille, beef brisket, chicken breast, and a BBQ plate with spicy Texas slaw.
VIDA & COMIDA
131 E. Butler Ave
$40 Per Person | 3 Courses
Vida & Comida is offering a $40, three-course Restaurant Week menu that includes entrees like pan-seared Arctic char and fabes con Mariscos (fabada beans with Gulf shrimp, mussels, clams, and scallops). Oh, and there's plenty to choose from at dessert: flan de caramel, chocolate mousse, and tres leches cake.
ZAKES CAFE
444 S. Bethlehem Pk, Fort Washington
$32 Per Person | 3 Courses
Another Fort Washington restaurant that's just a short drive from Ambler, Zakes Cafe is a BYOB restaurant with a wide range of appealing entrees. For Restaurant Week, those entree options include filet Mignon, pan-roasted monkfish, and soy ginger mahi.