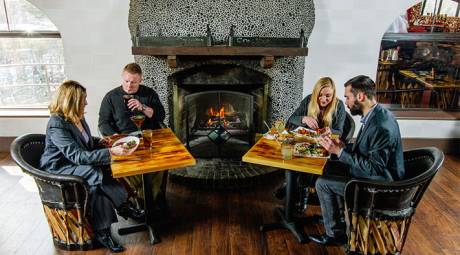 COYOTE CROSSING
800 Spring Mill Ave
Coyote Crossing prides itself on delivering quality, gourmet Mexican dinners. If you're looking for fast-food tacos, this isn't for you. If you're looking for a true dining experience with authentic entrees, reserve a table at Coyote Crossing.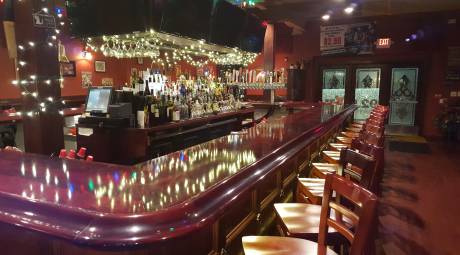 THE LUCKY DOG SALOON AND GRILLE
16 E. 1st Ave
The Lucky Dog built its reputation for 15 years in Lafayette Hill before moving to downtown Conshohocken in 2015. The result is the same outstanding food (try the lobster ravioli), draft beer selection (21 taps) and service.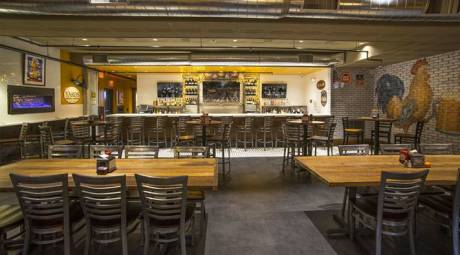 FINGERS, WINGS AND OTHER THINGS
107 W. Ridge Pk
The name says it all, the hand-battered chicken fingers and wings at FWOT are some of the best finger food you'll find in Montgomery County. But don't stop there or you'll miss out on the fried mac n' cheese wedges, Buffalo shrimp and homemade chili.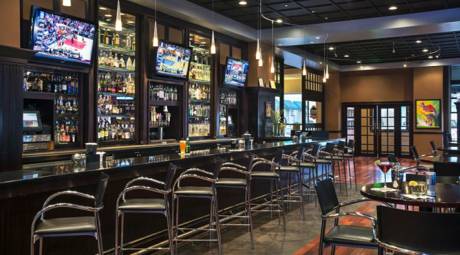 LEGENDS SPORTS BAR & GRILL
111 Crawford Ave
Located inside the Philadelphia Marriott West, Legends prepares a classic American cuisine, serving gourmet salads, fresh fish and certified Angus beef. Top-shelf cocktails and wines make this restaurant perfect for social and business occasions.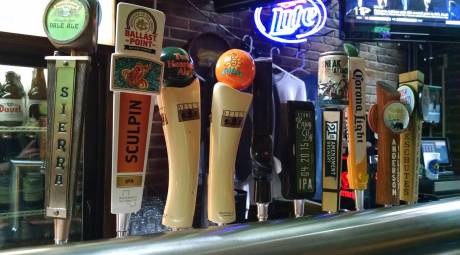 FLANIGAN'S BOATHOUSE
113 Fayette St
Flanigan's Boathouse brings a taste of the ocean to Conshy in a cool, casual atmosphere. It's a great place to catch a game, to hang out with friends, or just enjoy some great food and drinks.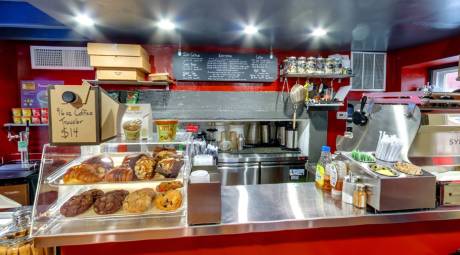 RIVERBEND CYCLES
1 Station Ave
It sounds odd, but Riverbend Cycles is home to one of Conshy's favorite cafes, and is a must-stop for early morning riders on the Schuylkill River Trail. The coffee and baked goods are perfect for that morning pick-me-up.
STONEROSE
822 Fayette St
Earning the top spot on TripAdvisor's guide to Conshy restaurants, Stonerose offers a number of incredible entrees like the wasabi pea encrusted yellowfin tuna and braised short ribs over mac and cheese. And the signature fries - especially the parmesan truffle - are to die for.
EL LIMON
103 Fayette St
Not only is El Limon Yelp's pick for Conshohocken's best restaurant, Yahoo! Food named it among the best in the United States thanks to authentic dishes like sopes, tortas and alambre.
BAR LUCCA
729 E. Hector St
Bar Lucca is a sister restaurant to StoneRose serving homestyle Italian items like fresh pasta, Neapolitan style pizza and gourmet bruschetta.
BLACKFISH
119 Fayette St
As the name suggests, Blackfish is serving some of Montco's best seafood. Enjoy something familiar like the grilled bigeye tuna or be bold and try the stuffed skate wing.
SPRING MILL CAFE
164 Barren Hill Rd
Offering fantastic French cuisine, Spring Mill Café has secured its place among Conshohocken's best restaurants. Food adventurists should try the Lapin a la Moutarde Maison, braised rabbit with white wine mustard crème.
CHIANGMAI
108 Fayette St
Changmai brings authentic Thai cuisine in Conshohocken. Pineapple fried rice, Thai basil beef and lemongrass soup are among the traditional favorites that the restaurant recommends.