DAVIOS
King of Prussia
Montgomery County's newest dining destination, the King of Prussia Town Center, was designed from the very start to offer al fresco meals, and now that spring and summer are unfolding, there is no time like the present to sample both the menus and the atmosphere. Through September, Wednesday nights offer movies, concerts and happy hours.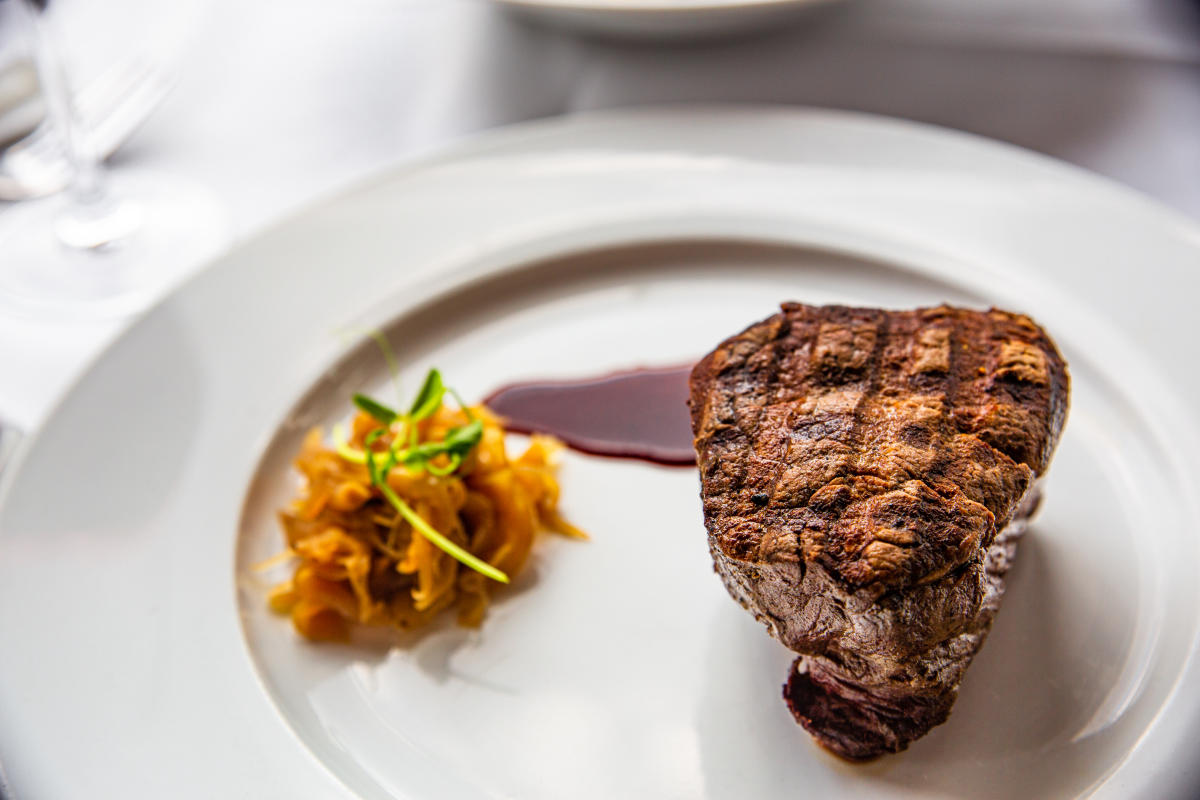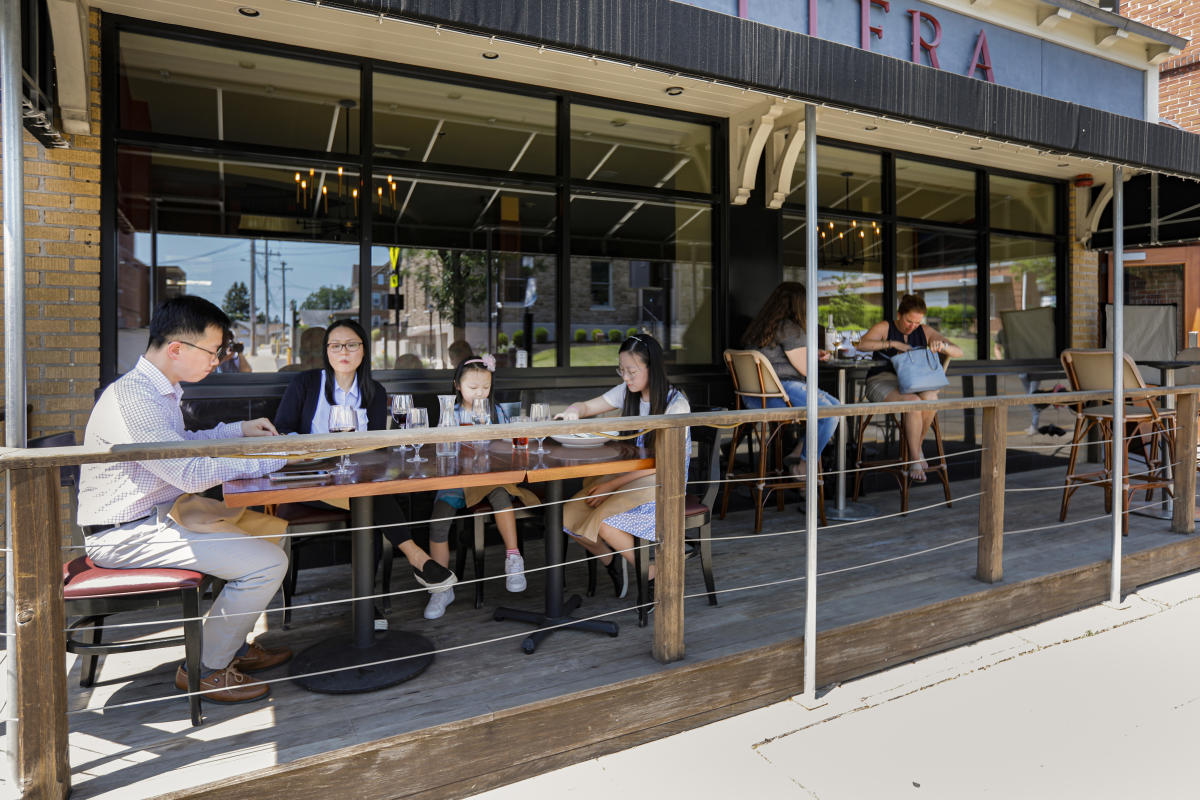 DETTERA
Ambler
Dettera Wine & Restaurant Bar in Ambler provides an expertly prepared alfresco menu, and the foot traffic along Butler Pike makes for great people-watching.
GYPSY BLU
Ambler
Gypsy Blu offers some of the quaintest and accommodating outdoor scenes. From a dog friendly front patio with a firepit to a covered deck outback, Gypsy Blu has mastered the art of outdoor appeal.
MAGGIANO'S LITTLE ITALY
King of Prussia
A multicourse meal at the outdoor seating at Maggiano's Little Italy evokes the feel of a traditional Italian family reunion. Keep that platter of meatballs moving around the table, please.
Spring Mountain - Woodside Lodge
WOODSIDE LODGE
Schwenksville
Woodside Lodge evokes a time when vacationers came to Schwenksville, the western part of Montgomery County, to escape the city swelter. While dining today amid its sunset views, it's almost possible to hear the murmur of men in bowler hats and women in bustles.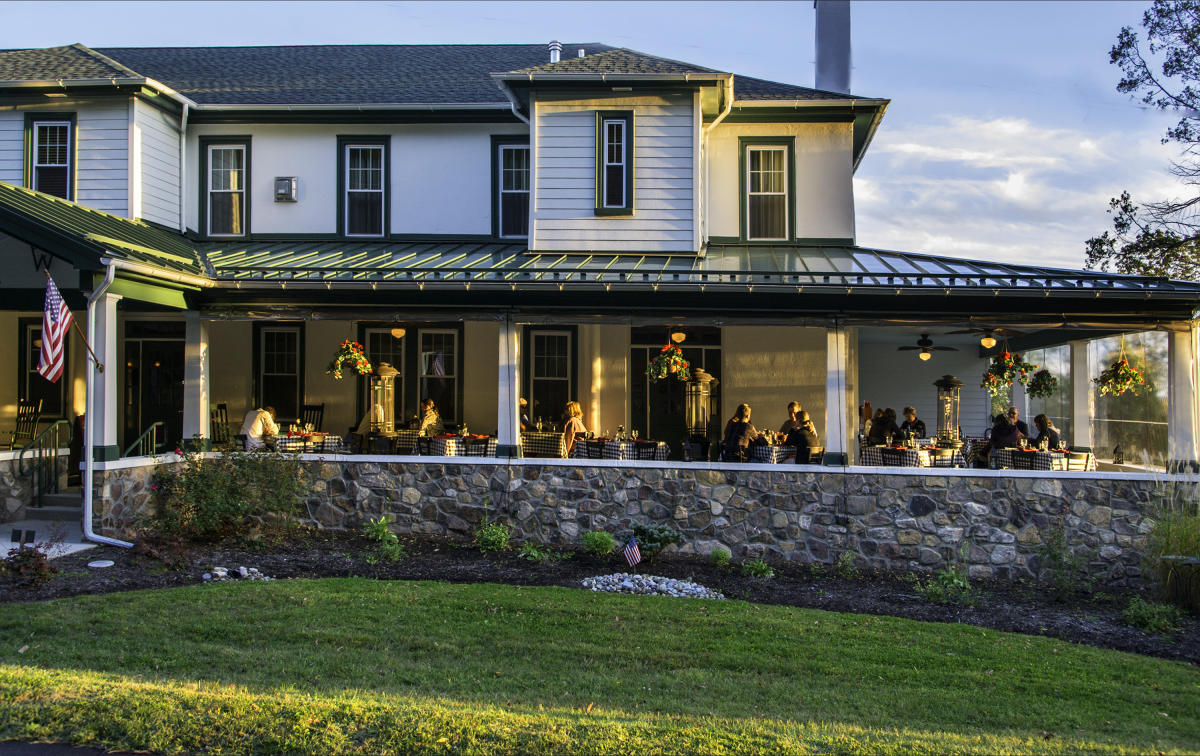 SULLIVAN'S STEAKHOUSE
King of Prussia
Of the many treats in store for diners at Sullivan's Steakhouse is a patio that comes alive when temperatures allow. A bank of televisions puts a view of the latest game or golf match in full view while enjoying different brews and appetizing bites.
FITZWATER STATION
Port Providence

Located in proximity of our historic Valley Forge National Park, Fitzwater Station offers the perfect balance of good food and ambiance. The tavern is located right on the water where customers can take in the full beauty of the landscape, watch people float down the canal in kayaks and so much more.
FARMER'S DAUGHTER RESTAURANT AND BAR
Blue Bell
Pick-up curbside catering for Thanksgiving from the Farmer's Daughter. Choose from four main courses, seasonal sides, and salad, plus holiday pies baked with high-quality pastry crust and freshly picked fruit.
SAVONA RESTAURANT
Gulph Mills
Savona Restaurant in Gulph Mills sits on a historic curve in Route 320, where the rocky overhang has been a landmark since before the Revolutionary War. A table on the partially enclosed patio is lovely on a mild evening, and best of all, the restaurant's comprehensive 1,200 wine selections are readily served al fresco.
LANDIS CREEK GOLF CLUB
Limerick
An open-air patio and deck provide a relaxing setting for drinks, appetizers, and conversation at Landis Creek Golf Club in Limerick. The views - particularly at dusk - are beautiful, as the departing sun paints the fairways and greens with a summery golden hue.
JOSEPH AMBLER INN
North Wales
The culinary skill at the Joseph Ambler Inn makes every entrée selection recommendable, from a perfectly seasoned steak to a mouthwateringly juicy burger. The outside terrace, with its hanging baskets of cheery geraniums, provides a lovely setting of spring or summer beauty.

HISTORIC GENERAL WARREN
Malvern
The Historic General Warren has been a Malvern institution since its establishment in 1745. Thanks to modern technology, you can enjoy an outdoor dining experience year-round on the climate-controlled Spring House Terrace.
GATSBY'S AT THE SUNNYBROOK BALLROOM
Pottstown
Long before the dance bands came onsite, Sunnybrook opened as a swimming club in the 1920s. Now, its signature restaurant, Gatsby's, is reviving that sense of outdoor fun with patio dining, offering a finely crafted menu for both lunch and dinner.

THE CAPITAL GRILLE
King Of Prussia
The Capital Grille offers a Lobster Mac & Cheese that is even more tempting - if that's even possible - when eaten under the sky.
SHAKE SHACK
King of Prussia
The casual fun of a burger and shake gains real appeal at Shake Shack, where the building's slightly wonky retro architecture can be enjoyed to its fullest.
TRY IT TRAILSIDE:
 
CONSHOHOCKEN BREWING COMPANY
Conshohocken
Conshohocken Brewing Company is a beer-loving cyclist's dream. Situated right off the Schuylkill River Trail, features several taps and a menu of bites plus an outdoor deck overlooking the trail and bike parking. 
*Pro-tip: download our VISIT VALLEY FORGE app to view interactive bike maps across Montco!