Summer may be winding down, but there are plenty of signature events and fests to keep you busy in and around Montco. From the BMW Championship minutes from Montgomery County to Grecian festivals and scenic train rides, find your favorite way to #MakeItMontco this week. 
BMW CHAMPIONSHIP
September 4 - 9
Aronimink Golf Club
The BMW Championship makes its inaugural visit to Aronimink Golf Club in Newtown Square from September 4-9. Stay overnight, and park in Montco, and then shuttle to see the top 70 players in the world compete in the penultimate event of the PGA TOUR's FedExCup Playoffs right here in the Philadelphia suburbs. 
ST. SOPHIA GRECIAN FESTIVAL
September 6 - September 9
St. Sophia Church, Saints Faith, Hope & Agape
Celebrate Greek heritage and culture at the family-friendly St. Sophia Grecian Festival. Enjoy mouthwatering Greek food, traditional pastries, lively music, and fantastic dancing done in traditional costumes called Evzones and Amalias.
PHOENIXVILLE BLUES FEST
September 8
Reeves Park, Phoenixville
The Steel City Blues Society presents the 8th Annual Phoenixville Blues Festival on September 9. The all-day event features 10 of the area's top blues acts taking the stage at Phoenixville's Reeves Park for this free event.
COMMUNITY DAY
September 8 (Rain Day September 9)
Main Street Pennsburg and East Greenville
The annual Community Day is a celebration of the entire region. The day's events feature a classic car show, live music, craft vendors and great food.
CRAVE EVENTS
FOOD AND DINING
HOPS AND HELICOPTERS
September 7
American Helicopter Museum & Education Center
Join the American Helicopter Museum and Education Center on Friday, September 7, from 5 until 9 p.m., for a very hoppy happy hour. Hops & Helicopters, the museum's fifth annual BrewFest, assembles local breweries, distilleries, cideries, wineries and even meaderies for an evening of tastings, music, Haute Wheels and The Meat House food trucks and more! 
UKRAINIAN FOOD & CULTURE FESTIVAL
September 8
​St. Michael's the Archangel Ukrainian Catholic Church
St. Michael's the Archangel Ukrainian Catholic Church is hosting its Ukrainian Food & Culture Festival on Saturday, September 8th from 3 pm to 11 pm and Sunday, September 9th from 12 pm to 6 pm. All are invited to one of the largest Ukrainian festivals in the United States that celebrates heritage, ethnicity and lifestyle.
SECRET VALLEY EXPEDITION VEGAN DINNER
September 8
Colebrookdale Railroad Preservation Trust
This Secret Valley Excursion features a vegan menu on the Dining Car only, prepared by Firefly Café of Boyertown. They use locally sourced ingredients approved by vegetarians, vegans and all those who appreciate fine, fresh food.
ADVENTURE MONTCO
ENERGIZING EVENTS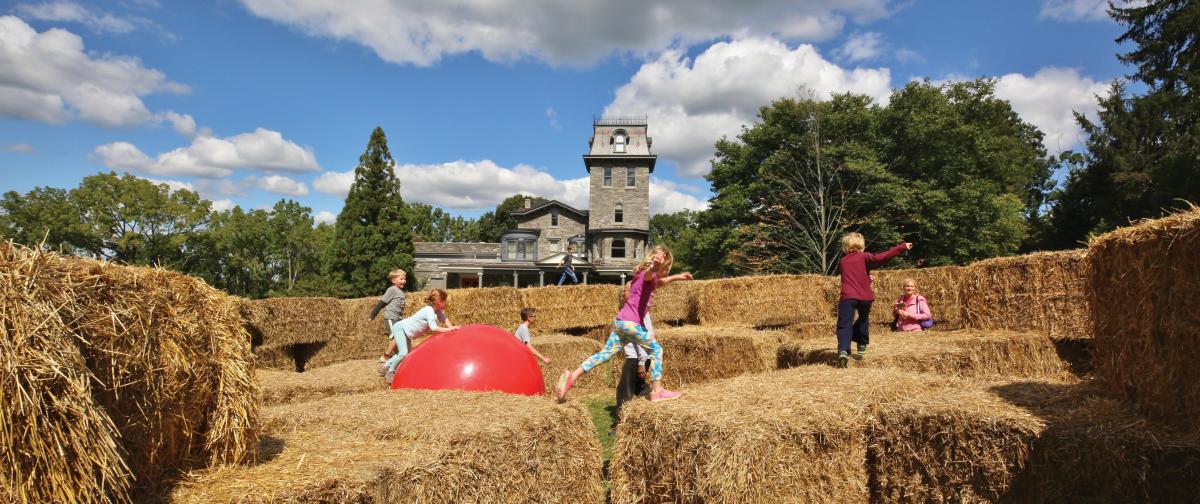 PATRIOT TRAILS
HISTORY EVENTS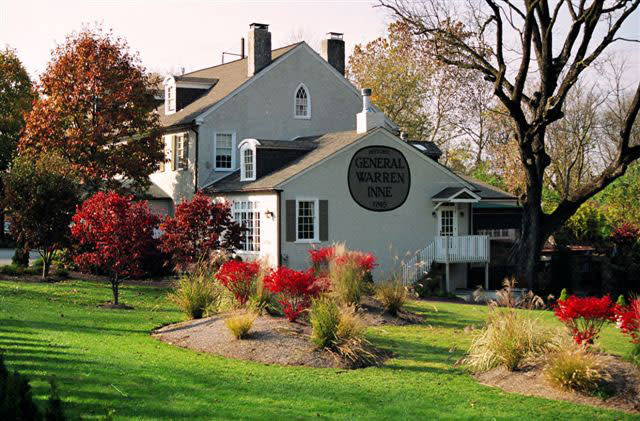 PAINTING SOLDIERS, SPIES AND PATRIOTS: JOHN SINGLETON COPLEY
ARTS MONTCO
CRAFTING EVENTS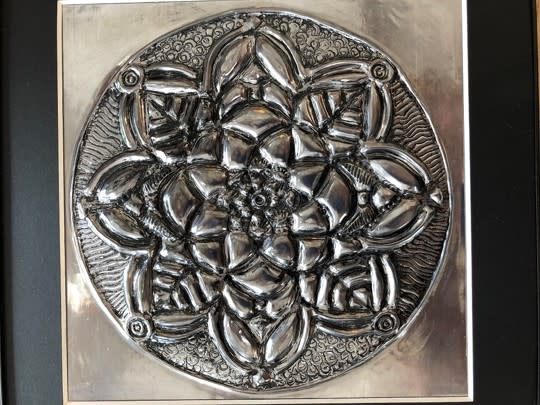 FRAMED PEWTER MANDALA CLASS
September 8
​Dancing Tree Creations Artisans Gallery & Studio
Artisan Karen Wolf will provide all materials to make a beautiful, metal embossed mandala, including the frame. Lights snacks will be served as well for this one-of-a-kind event.
ARTS MONTCO
LIVE MUSIC & PERFORMANCES
NEIL SIMON'S BILOXI BLUES
September 21 - September 30
Act II Playhouse, Ltd.
Eugene Morris Jerome goes to boot camp and learns about sex, love, and war in Neil Simon's autobiographical comedy. Starring DJ Gleason (Brighton Beach Memoirs). Winner of the Tony Award for Best Play.
Performances this week are Wednesday at 2 p.m. and 8 p.m., Thursday - Friday at 8 p.m., Saturday at 2 p.m. and 8 p.m., and Sunday at 2 p.m.
IT SHOULDA BEEN YOU
Friday - Saturday
The Dramateurs, Inc. at the Barn Playhouse
Closing Week: The Dramateurs at the Barn invite you to a wedding you will never forget. It Shoulda Been You is a charming, funny, and original new musical that will leave a smile on every face.
Performances this week are Friday and Saturday at 8 p.m.
MONTCO WEDDINGS
BRIDAL EVENTS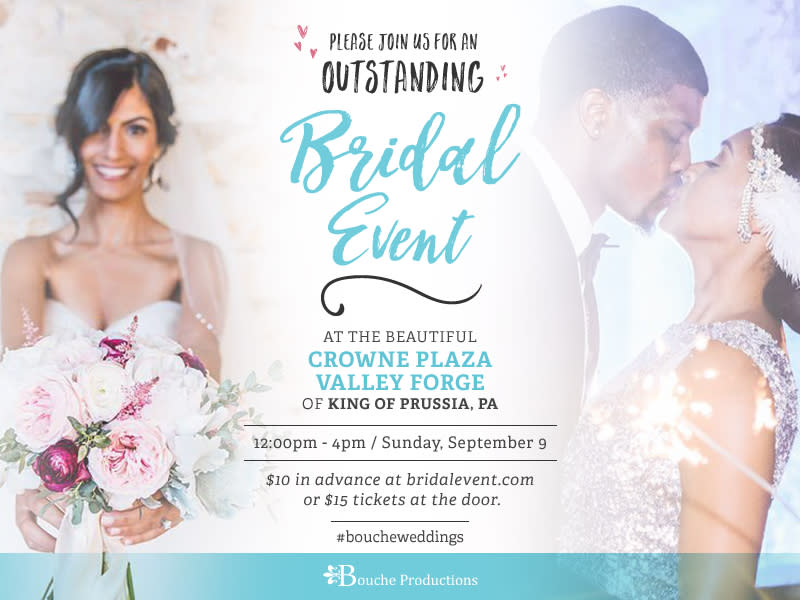 THE BIG KING OF PRUSSIA BRIDAL SHOWCASE