September rolls on and this week is one of the busiest of the year. I hope you're hungry, because not only is it Conshohocken Restaurant Week, but Sunday is the annual Carousel of Flavor in Pottstown. We've also got fall festivals, stand-up comedy, history tours, unforgettable stage performances and much more.
We've narrowed the list down to 21 of our favorite events that we hope will become your favorites too:
FEATURED EVENT - CONSHOHOCKEN RESTAURANT WEEK
September 18 – 24
Downtown Conshohocken
Conshohocken Restaurant Week returns September 18 to 24 with 18 of the area's favorite restaurants offering special prix fixe menus. Crave Montco is here to help you decide where to go and what to get with our complete Conshohocken Restaurant Week preview. Click Here
FEATURED EVENT - CAROUSEL OF FLAVOR
September 24
Pottstown
More than 6,000 attendees, all eager for a taste of the town and the chance to view artistic creations of local vendors, attend the annual Carousel of Flavor in Pottstown. The event is the largest fundraiser of the year for the Carousel at Pottstown.
The event takes over the 100 block of High Street in Downtown Pottstown. Admission is free with pay-as-you-go pricing for food.
In addition, the Colebrookdale Railroad is running a special Carousel of Flavor Express. Embark at the Boyertown station and ride the rails to the event. The train departs at 11 a.m., with a two-hour stopover in Pottstown to enjoy the festival before returning at 2 p.m.
SPECIAL EVENTS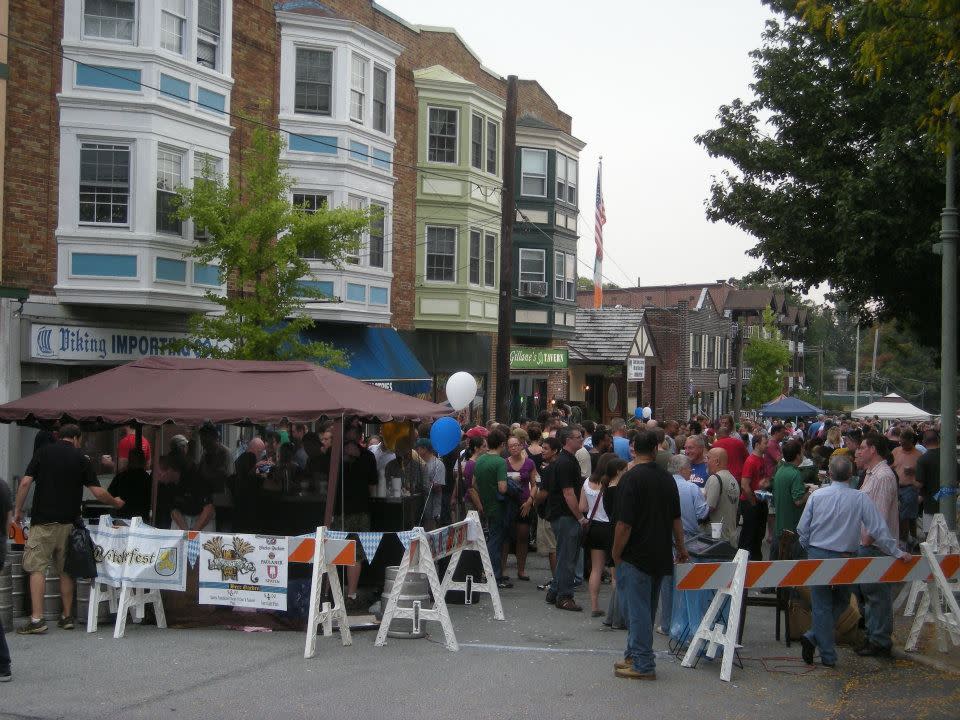 ARDMORE OKTOBERFEST AND FALL FESTIVAL
September 23
Downtown Ardmore
Can't make it to Munich for Oktoberfest? Don't be too upset, because Ardmore is bringing all the fun and culture of Oktoberfest right to Montco. Complete with traditional German fair, activities for the kids and live entertainment, Ardmore Oktoberfest offers the best of this traditional folk festival without the hassle of traveling there.
 
WHITPAIN COMMUNITY FESTIVAL
September 23
Montgomery County Community College
Held at the Montgomery County Community College in Blue Bell, Whitpain Township's annual Community Festival is a day of family fun that includes pony rides, laser tag, hayrides, a petting zoo and more. There's also a beer garden for the adults, and the day concludes with a spectacular fireworks display.
 
CONSHOHOCKEN FUN FEST
September 23
Fayette Street
Conshohocken Fun Fest is the borough's annual family party. The day includes a morning 5k run, live music and entertainment, a children's area, local crafters, and of course, great food. The event is held along Fayette Street between First and Sixth Avenues.
 
Adult Night
September 21
LEGOLAND Discovery Center Philadelphia
It's perfectly OK for adults to play with LEGOs, too. LEGOLAND Discovery Center is hosting its monthly Adult Night on Thursday evening, an opportunity to visit in an "adults-only" atmosphere and take part in building challenges. This month's event is a Casino night so high-rollers, get ready.
For the kids, LEGOLAND Discovery Center continues its LEGO NINJAGO Days this Saturday and Sunday with giveaways, gift shop discounts, special Ninja activities and more.
 
Philadelphia Sportscard & Memorabilia Show
September 22 - 24
Valley Forge Casino Resort
Philadelphia sports fans will flock to the Valley Forge Casino Resort this weekend for the Philadelphia Sportscard & Memorabilia Show. The event features autograph signings from some of the best athletes in Philly history, including former Phillies ace Roy Halladay, Eagles legends Ron Jaworski, Herm Edwards and Bill Bergey, and current like Eagles Alshon Jeffrey and Nelson Agholor.
HISTORY EVENTS ALONG PATRIOT TRAILS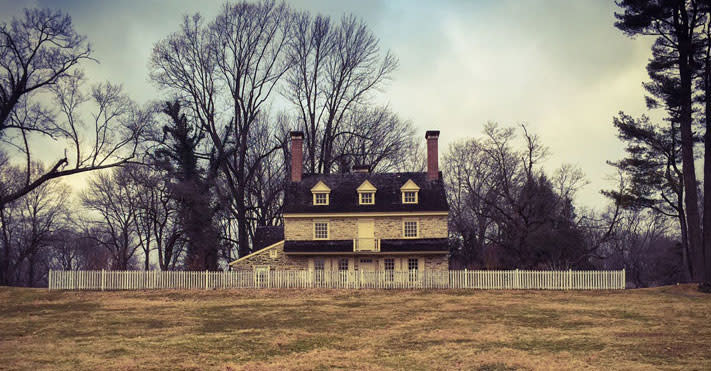 HARRITON FARMSTEAD FAIR
September 23
Harriton House
Now in its 27th year, the Harriton Farmstead Fair is a celebration of colonial America. See soldiers and muskets from the Revolutionary War, hear the sounds of traditional folk music, watch demonstrations of historic trades like blacksmithing, stone carving and spinning, and shop for crafts and antiques on the grounds of Harriton House.
 
Happy Hour with the Historian
September 21
Graeme Park
The Happy Hour with the Historian events at Graeme Park combine great drinks with a shot of history. Wine and beer will be available beginning at 6 p.m., with the lecture to follow at 7. This week's topic: Preservation and the Fight to Save Revolutionary War Battlefields. Anthropologist Kevin Donaghy will speak on archeological evidence at Brandywine battlefield and how it is used to preserve the historic site.
 
Fall Campfire Programs
September 23
Valley Forge National Historical Park
Join a National Park Ranger around the campfire for a unique evening of storytelling at Valley Forge Park. The Fall Campfire Programs are offered after-hours and provide a unique experience for park visitors. This week's discussion is titled "Lives on the Line" and details the Continental Army's role in creating what we now know as the United States.
 
How the Streets Got Their Names
September 23
Historical Society of Montgomery County
Join the Historic Society of Montgomery County for a walk through Historic Montgomery Cemetery to learn How the Streets Got Their Names. Many of Norristown's streets are named for prominent individuals from the 19th century. This tour will tell their stories, and how they helped shape Montgomery County.
 
Native American Day
September 24
Norristown Farm Park
Experience the culture that existed in Montgomery County before the colonists arrived during Native American Day at Norristown Farm Park. The event features special guests Blue Jay and Nokomis, Native American crafts, children's activities, and demonstrations.
CRAVE MONTCO DINING EVENTS
Clambake
September 21
Normandy Farm Hotel & Conference Center
Normandy Farm closes out its Craft & 'Que summer events with a Clambake this Thursday night. The event features an all-you-can eat menu that includes overflowing clams and mussels, clam chowder, Jamaican jerk chicken, fresh caught seafood, and an unforgettable dessert spread. Live music and bottomless drinks from Victory Brewing Company are also included with admission.
 
Charles Krug Wine Dinner
September 19
Davio's Northern Italian Steakhouse
Napa Valley comes to King of Prussia on Tuesday evening when Davio's Northern Italian Steakhouse hosts a Charles Krug Wine Dinner. This five-course meal will feature wine pairings from the oldest winery in California's Napa Valley. For whiskey fans, Davio's is also presenting a Glenfiddich Whiskey tasting on Friday, September 22.
 
Tavern Night at the Trappe
September 21
Trappe Tavern
Join Historic Trappe for an evening of dinner and drinks at the Trappe Tavern. The $30 admission to Tavern Night at the Trappe includes dinner and two drinks, with proceeds benefitting the restoration of The Speaker's House, the historic home of Frederick Muhlenberg, first Speaker of the House for the United States and first signer of the Bill of Rights.
 
Wine, Beer & Food Festival
September 23
Limerick Community Park
The Spring-Ford Rotary presents its inaugural Wine, Beer & Food Festival this Saturday at Limerick Community Park. For a $25 admission, guests will be able to taste the finest products from some of the area's top wineries, vineyards and breweries, with drinks available for purchase by the bottle or glass.
ARTS MONTCO IN CONCERT
Robby Krieger of the Doors
September 21
Colonial Theatre
Rock and roll royalty arrives Thursday night when Robby Krieger of the Doors performs at the Colonial Theatre in Phoenixville. Krieger served as the band's guitarist and wrote many of the hit songs made famous by the Doors, including "Break on Through," "Light My Fire" and "Riders on the Storm."
 
Demetri Martin
September 22
Keswick Theatre
Comedian Demetri Martin brings his stand-up to the Keswick Theatre on Friday evening. Martin was a writer for Late Night with Conan O'Brien before making a name for himself on The Daily Show and with his one-hour special Demetri Martin. Person.
The Keswick hosts two more performances this weekend. On Saturday night, bring the kids for Shopkins Live! Shop it Up! On Sunday, the incomparable Randy Newman performs his collection of Grammy-, Emmy- and Academy Award-winning music with selections from his new album Dark Matter.
ARTS MONTCO ON STAGE
The Last Five Years
Friday through Sunday
DCP Theatre
The Last Five Years is an intimate musical about two New Yorkers who fall in-and-out of love over the course of five years. DCP Theatre presents three performances this week: Friday and Saturday at 8 p.m. and Sunday at 2 p.m.
 
WHICH REMINDS ME
Wednesday through Sunday
Act II Playhouse
Tony Braithwaite returns to the Act II stage for a brand new one-man show. Which Reminds Me combines stand-up, storytelling, songs and video as Braithwaite recounts his favorite theater stories. Performances are at 8 p.m. Wednesday through Saturday with 2 p.m. matinees on Saturday and Sunday.
 
THE GIN GAME
Thursday through Sunday
Montgomery Theater
Montgomery Theater presents The Gin Game, a Pulitzer Prize winning play about a pair of residents at a retirement home who strike up a friendship, and eventual rivalry, around the game of gin rummy. Performances are Thursday at 3 and 7:30 p.m., Friday and Saturday at 8 p.m., and Sunday at 3 p.m.