Soon it will officially be time to transition from shorts to sweaters, iced to hot coffee and plenty of events to help ease you into the new season. From street festivals, to living history and everything in between, Montgomery County is ready to embrace everything autumn. 
FEATURED EVENTS & FESTS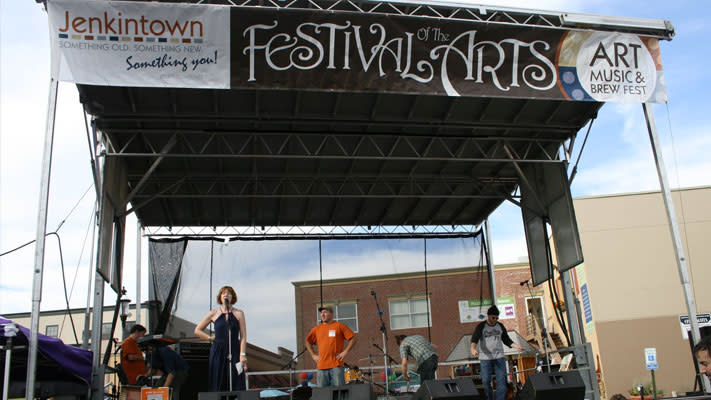 JENKINTOWN FESTIVAL OF THE ARTS
September 16
Jenkintown Town Square
The Jenkintown Festival of the Arts combines a juried art show with live music and great food. Join in on the Art Crawl, catch the best local musicians on stage, and bring the kids for exciting games and activities.
LOWER GWYNEDD PIKE FEST
September 15
Spring House
After a successful debut in 2016, Pike Fest returns to Lower Gwynedd Township on September 15, 2018. More than 4,000 guests attended the inaugural event, tasting food from local restaurants, shopping at Montco artisans and vendors, and enjoying the area's top bands and entertainers.
NORRISTOWN RIVERFRONT FESTIVAL
September 15
Norristown Chamber of Commerce
Join us at Riverfront Park in Norristown (1 Haws Ave) to kayaking, food, a beer garden by Conshohocken Brewery, music, and fun activities for the kids! Non-vendor parking will be available at the Montgomery County Intermediate Unit on Lafayette (its only a 10 min walk on the Schuylkill River Trail to Riverfront Park)!
NARBERTH FALL MUSIC FESTIVAL
September 16
Haverford Ave
Downtown Narberth comes alive with music and shopping for the annual Fall Music & Arts Festival. Haverford Avenue will be filled with great food and drinks, live performances and the popular Artist's Alley arts and crafts walk.
CRAVE EVENTS
FOOD AND DINING
INDIAN VALLEY FARMERS MARKET
Recurring Weekly on Saturday until October 13
The Marketplace at Telford Station
The Indian Valley Farmers Market is a Producer-Only market, so all products are sold by the grower, maker or crafter. Conveniently located at the Marketplace at Telford Station, right on the corner of Penn Avenue & Main Street Telford. Come on out and enjoy live music, free kid crafts and shop our local fresh food, baked goods and crafts. 
FETE EN BLANC
September 14
100 E High St / Smith Family Plaza
Three Pottstown organizations are planning to bring back an event that eases the transition from summer to fall with a stylish, fun flair featuring local food, drink, and live music.  All-in-white attired attendees traditionally wave white napkins as they dine together and say farewell to summer.
CAROUSEL OF FLAVOR
October 14
Pottstown Memorial Park
More than 6,000 attendees, all eager for a taste of the town and the chance to view artistic creations of local vendors, attend the annual Carousel of Flavor in Pottstown. The event is the largest fundraiser of the year for the Carousel at Pottstown.
Adventure Montco
Energizing Events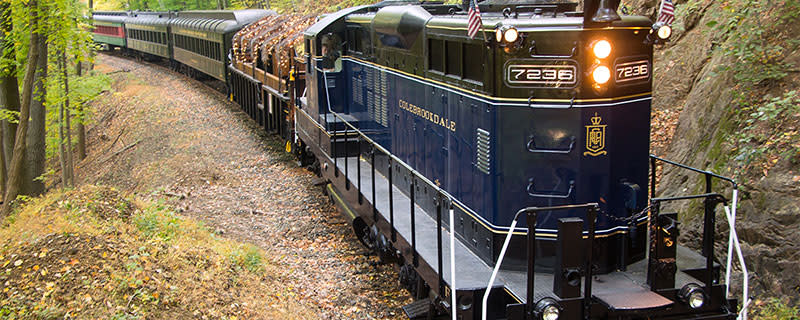 SECRET VALLEY EXPEDITION
September 26 - September 29
Colebrookdale Railroad Preservation Trust
Once the province of pioneers and patriots, the Colebrookdale is your ticket to a verdant land lost in time. The Colebrookdale Railroad offers nearly two-hour expeditions into the Secret Valley, one of the most scenic and historic regions in the northeast. 
GUIDED BIRD WALKS
September 25​
The Valley Forge Park Alliance
Bird walks are back. Join Mary Ellen and Tom Heisey, avid local birders, on several Tuesday mornings each month for a fascinating bird walk. See or hear different species in a variety of seasons and habitats such as meadow, edge, and woods.
LIFE IN WILLIAM PENN'S WOODS
September 12 
Graeme Park
Take a guided nature walk through the grounds of Graeme Park and learn about how our colonial forefathers would have used the land and the resources found here. Leashed dogs welcome.
PATRIOT TRAILS
History Events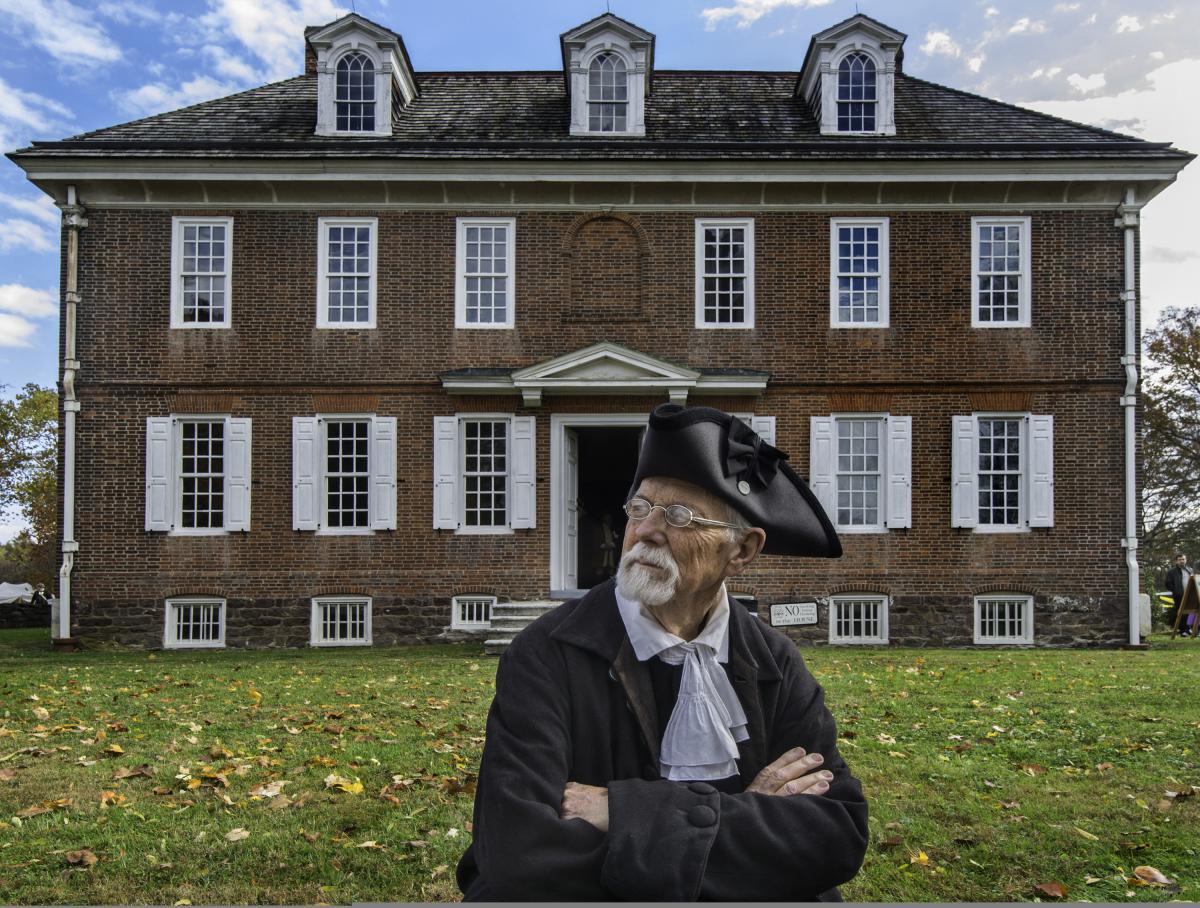 ARTS MONTCO
Crafting Events 
THE CRAFT MARKETPLACE AT PENNYPACKER MILLS
September 18
Pennypacker Mills 
Pennypacker Mills celebrates the artistry and handiwork of local crafters each year during the Craft Marketplace. Unique handmade items and one-of-a-kind gifts are available for purchase from 9:30 a.m. to 3 p.m. The event features free admission and free parking. Food vendors will also be on site for the event. 
COLONIAL DYEING WORKSHOP
September 15 
Pottsgrove Manor
Transform your whites into something new and learn the methods of natural colonial fabric dyeing. Ingredients for dyes in the 18th century could be exotic items such as bits of dried insects to everyday things such as walnuts, roots, or flowers. 
PENNSYLVANIA NATIONAL QUILT EXTRAVAGANZA
September 13 - September 16
Greater Philadelphia Expo Center
You are invited to celebrate the world of quilting and the Pennsylvania National Quilt Extravaganza's 25th Anniversary as the event returns to the Greater Philadelphia Expo Centerin Oaks, PA, September 13-16, 2018. PNQE remains a spectacular show of creation, innovation, and education where show-goers will enjoy a unique and beautiful display of over 600 quilts and works of textile and wearable art from across the globe.
ARTS MONTCO
Live Music & Performances
NEIL SIMON'S BILOXI BLUES
September 21 - September 30
Act II Playhouse, Ltd.
Eugene Morris Jerome goes to boot camp and learns about sex, love, and war in Neil Simon's autobiographical comedy. Starring DJ Gleason (Brighton Beach Memoirs). Winner of the Tony Award for Best Play.
Performances this week are Wednesday at 2 p.m. and 8 p.m., Thursday - Friday at 8 p.m., Saturday at 2 p.m. and 8 p.m., and Sunday at 2 p.m.
GROUND WORKS: A SITE-SPECIFIC DANCE PERFORMANCE
September 13, 15 & 16
Woodmere Art Museum
Woodmere presents Leah Stein Dance Company's Ground Works, part of the 2018 Philadelphia Fringe Festival, a performance inspired by the outdoor sculptures Free Interpretation of Plant Forms by Harry Bertoia and Spring & Triangle by Dina Wind. Ground Works, created by choreographer Leah Stein, is designed to enliven a sense of place and invite the audience to experience the sculptures through sound, movement, and touch.
WHO'S BAD
September 14
The Vault
Who's Bad, the ultimate Michael Jackson Experience is coming to the Valley Forge Casino Resort. On September 14, you can feel the electricity of the late great King of Pop with a performance that spans Jackson's catalog of hit music.
COMEDY CLUB PRESENTS: CHRIS MONTY
September 14
The Vault
8pm (Doors open at 7pm)
Chris Monty is one of New York's busier comedians. Along with being a regular at New York's best comedy clubs, Chris is a terrific actor and has been seen in the comedy film "Paul Blart: Mall Cop 2", the new series from HBO "Vinyl", and in the Netflix series "Orange Is The New Black". Last year, he made his network debut on "Kevin Can Wait" starring Kevin James on CBS.