The cold is slowly but surely moving in, and what better way to enjoy sweater weather than getting outside this weekend in Montgomery County? Check out this week's awesome events.
Special Events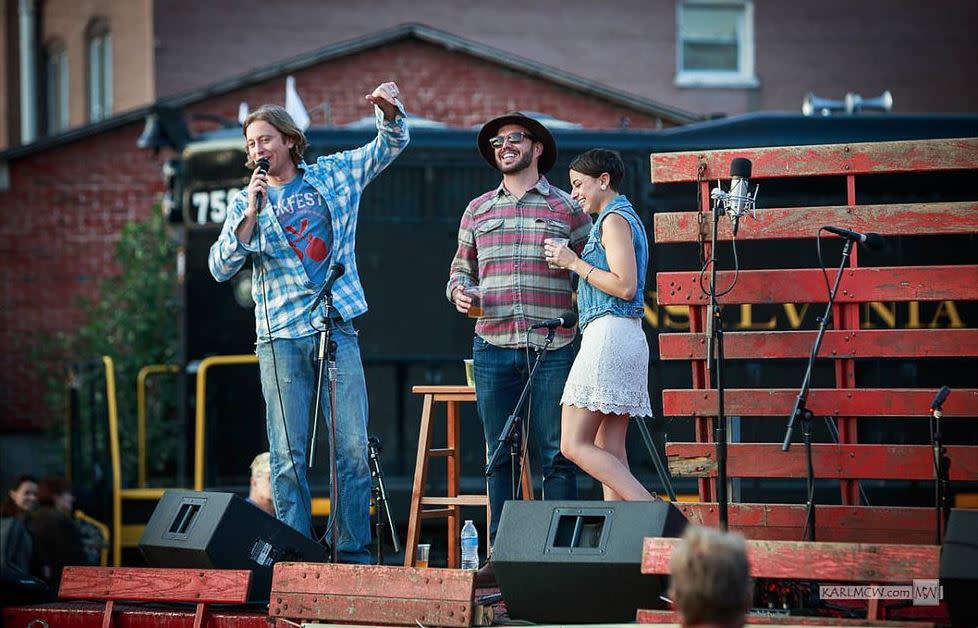 BOYERTOWN'S PICKFEST MUSIC / ART & AGRICULTURE CRAWL
October 11 -  13
Downtown Boyertown
PICKFEST, Celebrating 12 years, returns to the historic downtown Boyertown Area this year with expanded venues and local merchant participants.  This expansion has prompted a name change to PICKFEST Music / Art & Agriculture Crawl.  This FREE festival is a celebration of American roots at its best and builds community awareness for all that Boyertown has to offer, from its rich heritage and agricultural significance to its thriving artistic community and nationally recognized historical rail line.
GARDEN SPOT VILLAGE FALL FESTIVAL
October 13
Garden Spot Village
Garden Spot Village will host the 22nd Annual Fall Festival on Saturday, October 13. Events for the day include an all-you-can-eat pancake breakfast, country store, silent auction, children's activities, crafters and much more. For a full listing of events, please visit gsvfallfestival.org.
NATIONAL DOG SHOW CHARITY WALK
October 14
Presented By: Kennel Club of Philadelphia
Location: Wilson Farm Park
Join hundreds of your fellow dog lovers for the kick-off event of National Dog Show Month in Philadelphia. The walk features multiple attractions geared towards families and their dogs for a morning of fun. 
RETRO CON
September 14-15
Greater Philadelphia Expo Center at Oaks
Running since 2012, Retro Con is a pop culture and memorabilia show catering to anything considered "retro", especially the 80's! Show features include a huge vendor hall with over 225 tables of toys and other collectibles for sale, plus special guests, video games, cosplay, raffles, TV/movie cars such as the A-Team van and DeLorean time machine, panels/Q&A's, replica props, and much more!

Contests are always a big part of the show. Included this year are costume contests for both kids and adults, a trivia contest to win instant prizes, a retro T-shirt contest, retro Name That Tune, and a very popular Karaoke contest.

Popular genres at the show include Transformers, GI Joe, ThunderCats, Masters of the Universe, Micro Machines, Star Wars, Strawberry Shortcake, My Little Pony, Hot Wheels, Wrestling, Superheroes, Ghostbusters, Teenage Mutant Ninja Turtles, Shogun Warriors, M.A.S.K., Battle Beasts, Voltron, video games, and comics!
 
BOO AT THE ZOO
October 7- 29 (Weekends Only)
Elmwood Park Zoo
Bring your little ghouls and ghosts to this annual Halloween haunt, where the entire zoo is transformed for a kooky, spooky Halloween celebration! Come dressed in your most creative costume and march in the costume parade. Adults are encouraged to dress up, too! And don't forget to bring your trick-or-treat bag, as treat and activity stations will be located throughout the zoo. Tickets required. 
Montco Makers 
Beer, Wine & Spirits Events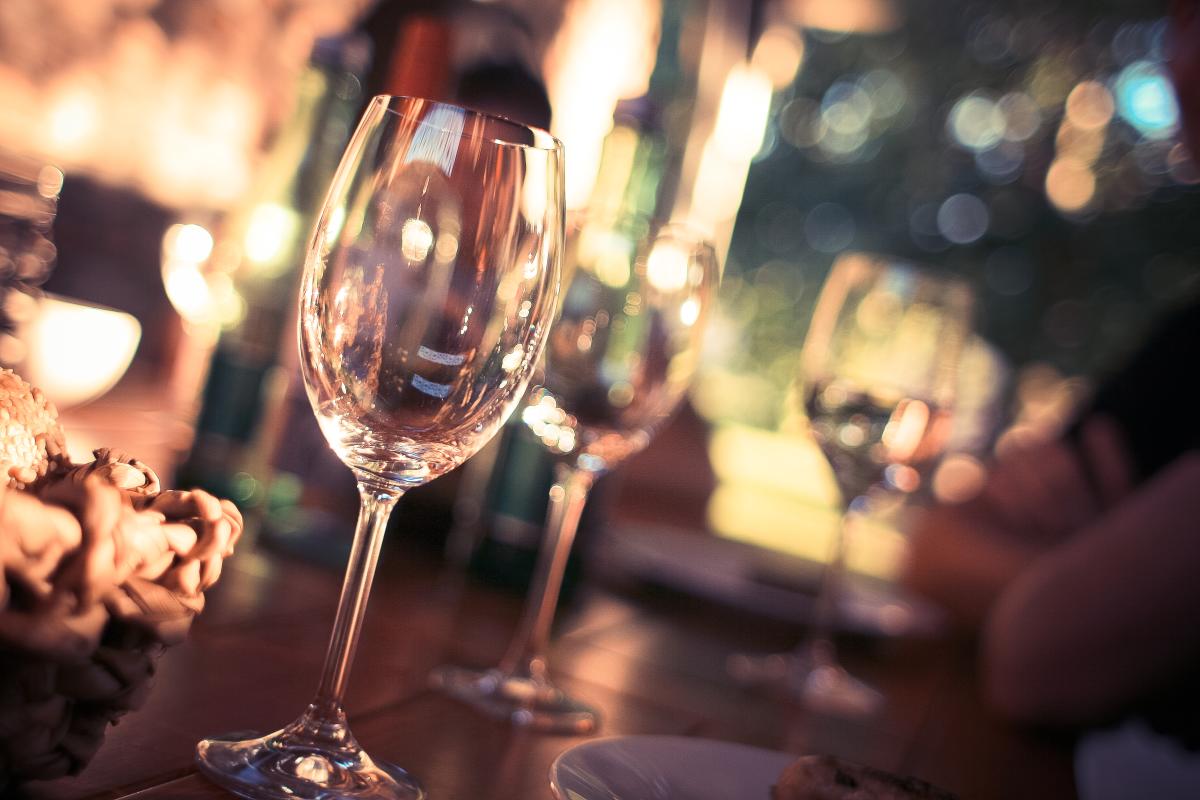 ROSE WINE CLUB
October 11
NaBrasa Brazilian Steakhouse
Join us for our monthly Wine Club meeting on 10/11 at 6 pm hosted by David G. to taste 4 wines including Le Provencal Rose, Day Owl Rose, Cataldi Madonna Cerasuolo d'Abruzzo, Lucien Albrecht Cremant d'Alsace Brut Rose and 4 paired appetizers. Attendees will receive 15% off on ALL wine in The Loft for take-out!
ORIN SWIFT WINE DINNER
October 12
Blue Bell Inn
Join E. & J. Gallo Winery on October 12th as they host an evening with Orin Swift Cellars for Blue Bell Inn's next great wine dinner. Enjoy 5 expertly prepared courses thoughtfully paired with Orin Swift's most unique wines. Each wine has been hand chosen to compliment every dish for a true culinary experience.
WINETOBER FEST
October 13 - 14
Skippack Village
The Food and Wine Festival features spectacular food trucks and a multitude of vendors to browse. There will be live music and plenty of shopping options. To top it off, Winetober will be featuring wine from the Pennsylvania area wine growers and distilleries. 
CAROUSEL OF FLAVOR
October 14
Pottstown Memorial Park
More than 6,000 attendees, all eager for a taste of the town and the chance to view artistic creations of local vendors, attend the annual Carousel of Flavor in Pottstown. The event is the largest fundraiser of the year for the Carousel at Pottstown.
Adventure Montco
Energizing Events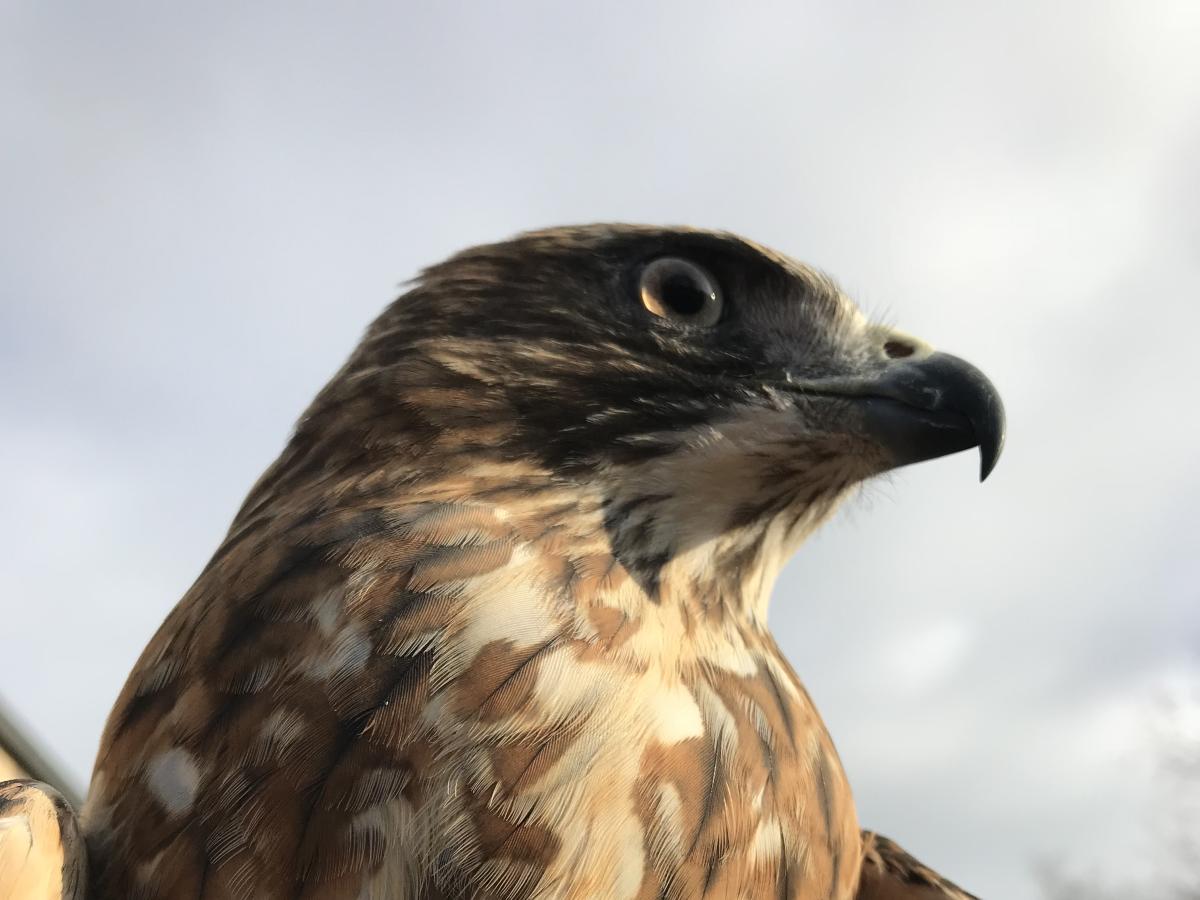 FLIGHT OF THE FALCON
October 13
Green Lane Park
Cheri Heimbach of Baywing Falconry returns with her live birds of prey flight demonstration. Cheri has a unique ability to connect with her audience using live birds of prey as teaching assistants. Great photo opportunities can also be had. You do not want to miss this special program! Meet near park amphitheater (2298 Green Lane Road, Green Lane, PA 18054). All ages, free.
PUMPKIN PATCH
October 20
Colebrookdale Railroad Preservation Trust​
Take a short ride to our Colebrookdale Village site. Choose your pumpkin provided by Frecon Farms to take home and carve or decorate it at Colebrookdale with assistance from our friendly crew! Warm cider and fall snacks provided at Colebrookdale. This fun, fall family experience is about an hour.
SCARECROW MAKING
October 14
Norristown Farm Park
Adults and children ages five and up can design and create their own scarecrows on October 15 at Norristown Farm Park. Prizes will be awarded for the scariest, most original and best overall scarecrow.
EXPLORE FALL!
October 15
Norristown Farm Park
Lots of changes are happening now in nature. Why are so many birds flying overhead? What causes the leaves to change color? Why do squirrels and chipmunks seem so busy now? Find out the answers to these questions and more as we explore the fall season. Listen to a story, make a craft, and come on an autumn scavenger hunt. Pre-registration is required; meet at the pavilions.
Patriot Trails
History Events 

LUNCH & LEARN: THE WALKING PURCHASE
October 10
Graeme Park
Join us for a continental breakfast, lecture on a topic of historical interest, and a hot and cold lunch buffet. Reservations required. $25/person; $20/members. Details to follow.
HOME & HEADQUARTERS: WAR COMES TO WORCESTER
October 14
Peter Wentz Farmstead
In 1777, 240 years ago this fall, George Washington and the Continental Army set up temporary residence on the grounds of the Peter Wentz Farmstead in Worcester Township. On October 14, living history demonstrators will bring the encampment to life. Visitors will even have a chance to meet General Washington during the event.
Arts Montco 
Special Events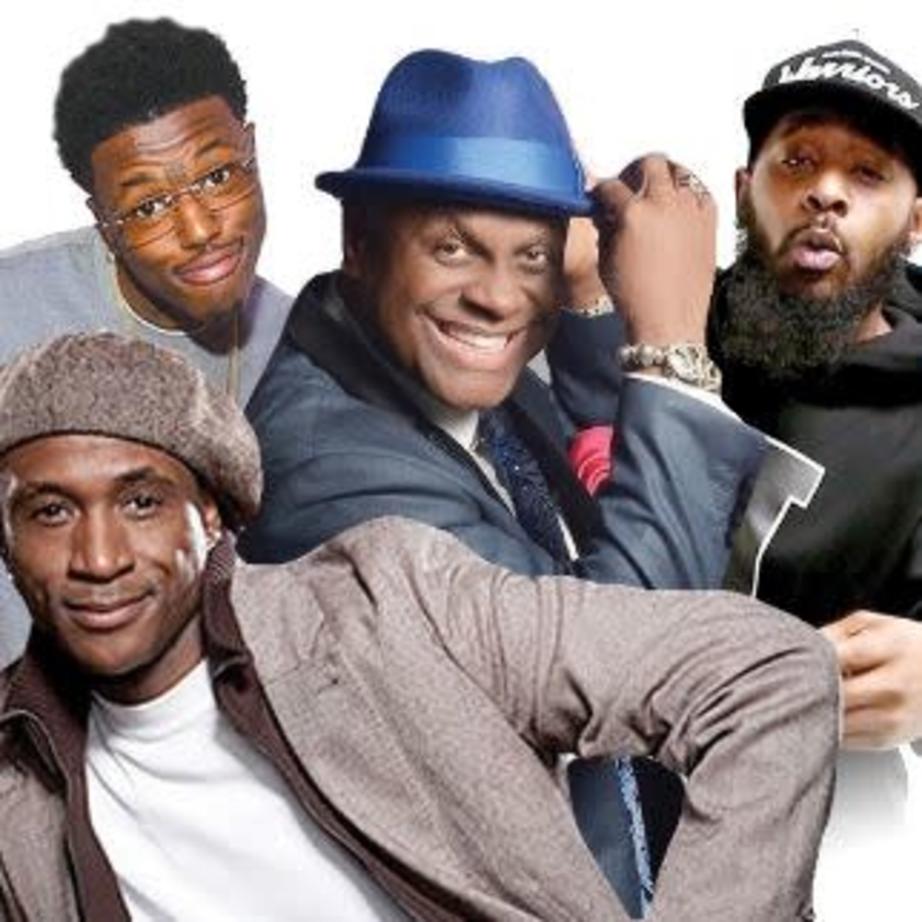 THE COMEDIANS OF DEF COMEDY JAM VS. WILD N OUT
October 13
Keswick Theatre
Are you ready for a night packed with laughs? We got you covered! Comedians from Def Comedy Jam go head-to-head with comedians from Wild N Out to keep you rolling all night long. 
MARY STUART MASTERSON: THE LITTLE THINGS
October 13
Ursinus College
The Little Things, directed by film and Broadway star Mary Stuart Masterson and written by actor/filmmaker Jeremy Davidson, is a dramatic reading of the true-life journey of the Elone family, who lost their son to Lyme disease. This moving production fosters awareness of the Lyme disease epidemic, particularly important in this region, given Pennsylvania's status as #1 in Lyme cases. The reading highlights the devastating impact Lyme can have on an individual and their family. Cast includes award-winning actors - Frankie Faison from the Wire, Hannibal, Coming to America and more.   The event includes pre-show book signing, "Lyme: The First Epidemic of Climate Change", by award-winning journalist and author Mary Beth Pfeiffer, Lyme Disease information booth and free materials, and a post-event VIP reception with the cast. Tickets must be purchased in advance. 
WELCOME TO NIGHT VALE
October 14
Keswick Theatre
WELCOME TO NIGHT VALE is a twice-monthly podcast in the style of community updates for the small desert town of Night Vale, featuring local weather, news, announcements from the Sheriff's Secret Police, mysterious lights in the night sky, dark hooded figures with unknowable powers, and cultural events. Turn on your radio and hide.
Arts Montco
Live Performances ​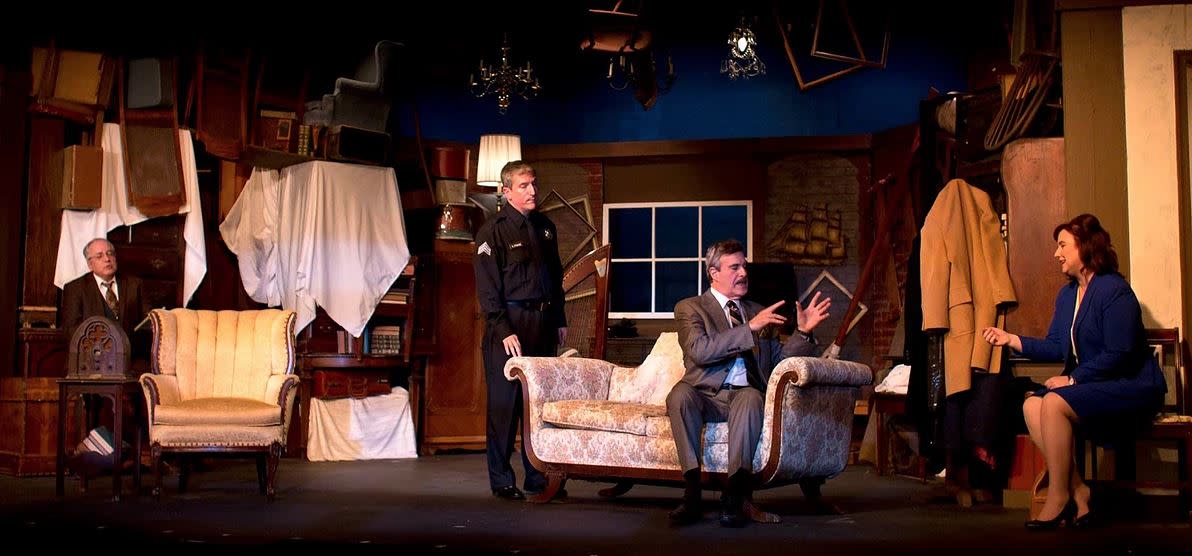 THE PRICE
October 5 - October 13
The Dramateurs, Inc. at the Barn Playhouse
The Price is the story of estranged brothers, Victor and Walter Franz, brought together at the death of their father, to sell his furniture and other effects. Victor is a policeman of limited means; Walter is a successful business owner. Over the years they have grown apart. Walter's success makes Victor feel inadequate. Walter has trouble understanding why Victor refuses to accept his help. The men try to find some understanding, but it is nearly impossible for them to communicate.  Called "…one of the most engrossing and entertaining plays that Miller has ever written." by The New York Times, The Price is an intimate portrait of family, legacy and the ties that forever hold us together. 
COMEDY CLUB PRESENTS: ANGELO LAZADA
October 12
The Vault
Hailed as one of the top 50 Latino comics in the U.S., Bronx native Angelo Lozada attributes his upbringing in the boogie-down for his comedic stylings. His career has included stand-up, sketch comedy, writing, theater and film. His television stand-up credits include NBC's Showtime at the Apollo, BET's Comic View, SiTV's Latino Laugh Festival, and most recently, Martin Lawrence Presents: First Amendment on the STARZ cable television network.
This is a 21+ Event
CLOTHES ENCOUNTERS
September 27 - October 13
Playcrafters of Skippack
Who is wearing whose clothes, and why? Would you believe it is all about real estate agents selling a house while they pursue "other interests." Bring tissues for the tears of laughter, and a score card to keep track of who is who.