November arrives this week, and with it comes two of the fall's biggest events: the 1777 Whitemarsh Encampment at Hope Lodge and the Valley Forge Beer & Cider Festival at the Greater Philadelphia Expo Center at Oaks. We're also celebrating the opening of Founding Farmers in King of Prussia and throwing a pair of First Friday parties you won't want to miss. 
But the excitement doesn't stop there. Here are 23 reasons to #MakeItMontco this week:
 
FEATURED EVENT – 1777 WHITEMARSH ENCAMPMENT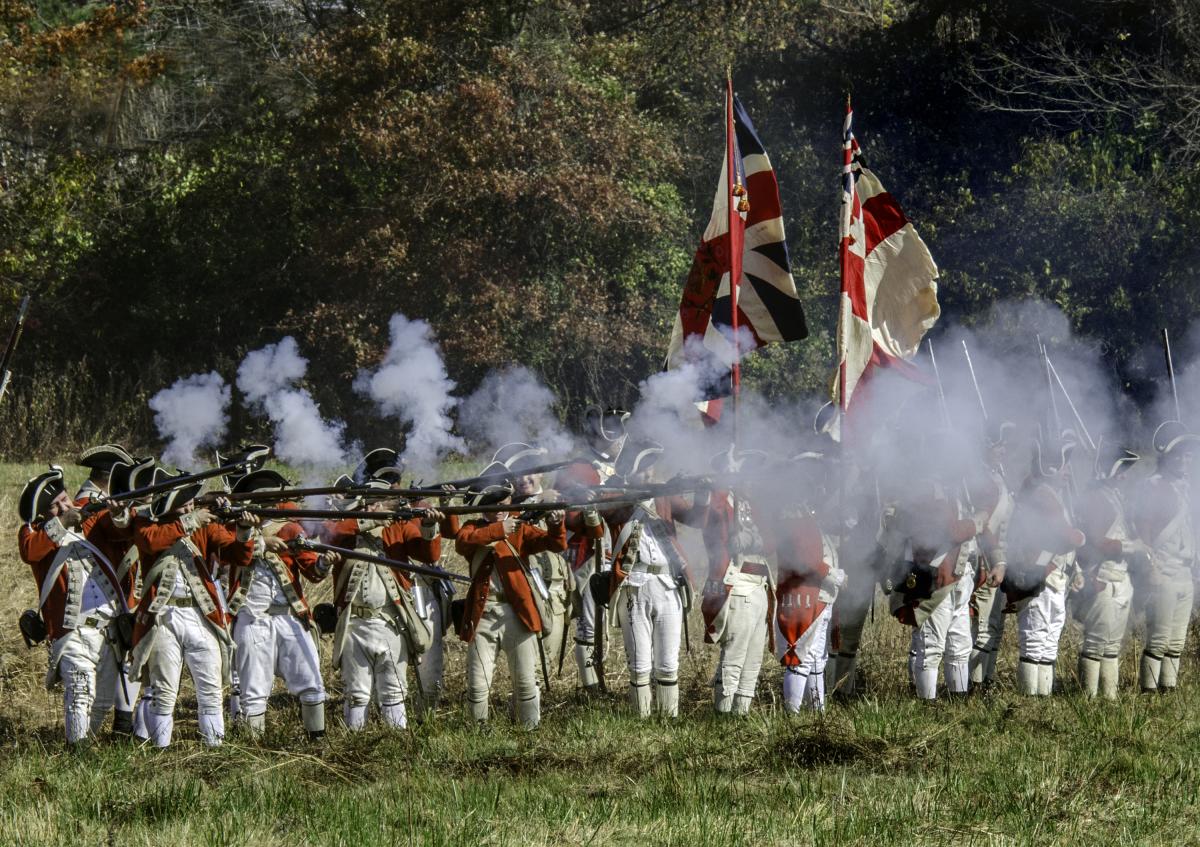 November 4
Hope Lodge
The sound of musket fire will ring out on Saturday, November 4, during the annual 1777 Whitemarsh Encampment at Hope Lodge. The day includes Revolutionary War skirmishes, Colonial craft demonstrations, an appearance by Ben Franklin and more.
The event runs from 10 a.m. to 4 p.m. Check the event schedule for more details. Admission is $10 for adults, $6 for youth and seniors.
FEATURED EVENT - VALLEY FORGE BEER & CIDER FESTIVAL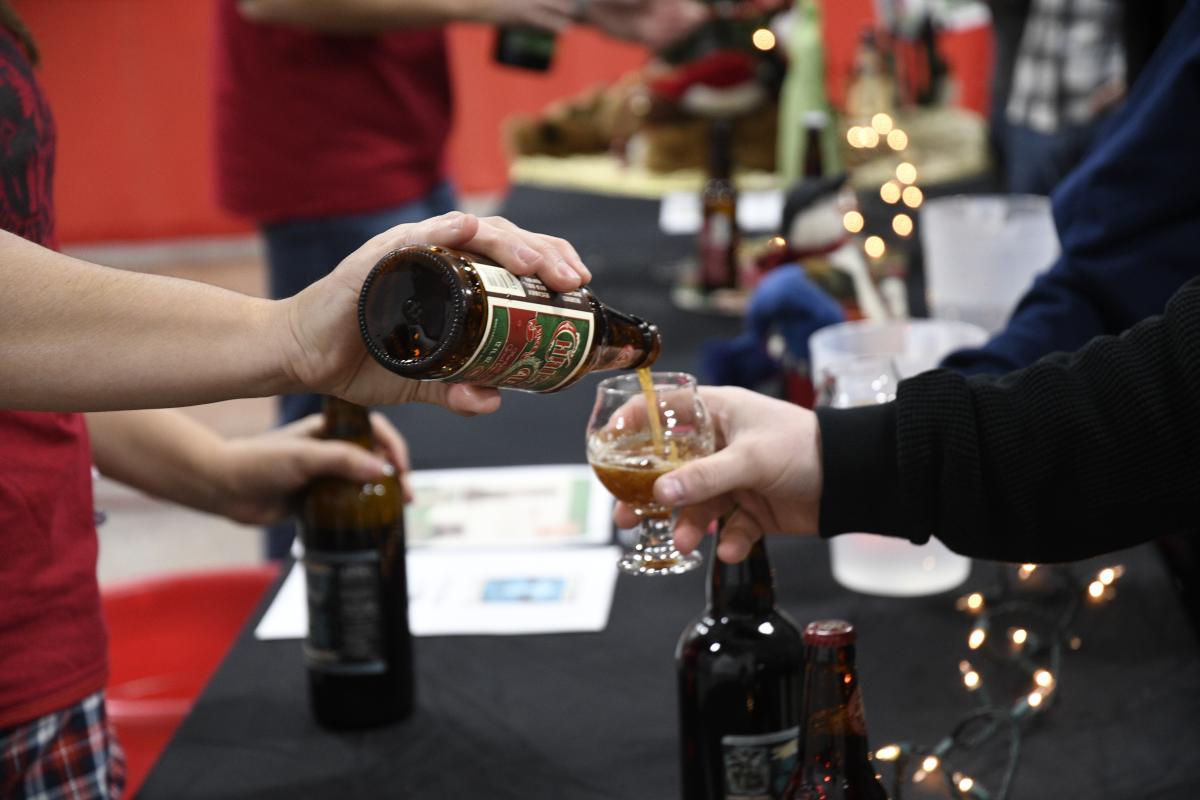 November 4
Greater Philadelphia Expo Center
Spanning two sessions with 150 beers and ciders for sampling, the 7th Annual Valley Forge Beer and Cider Festival is a brew fest you won't want to miss. Participants include local favorites like Conshohocken Brewing Company and Stone and Key Cellars.
The day features two general admission sessions, and tickets are $40 each. VIP packages are avaiable for $55.
 
SPECIAL EVENTS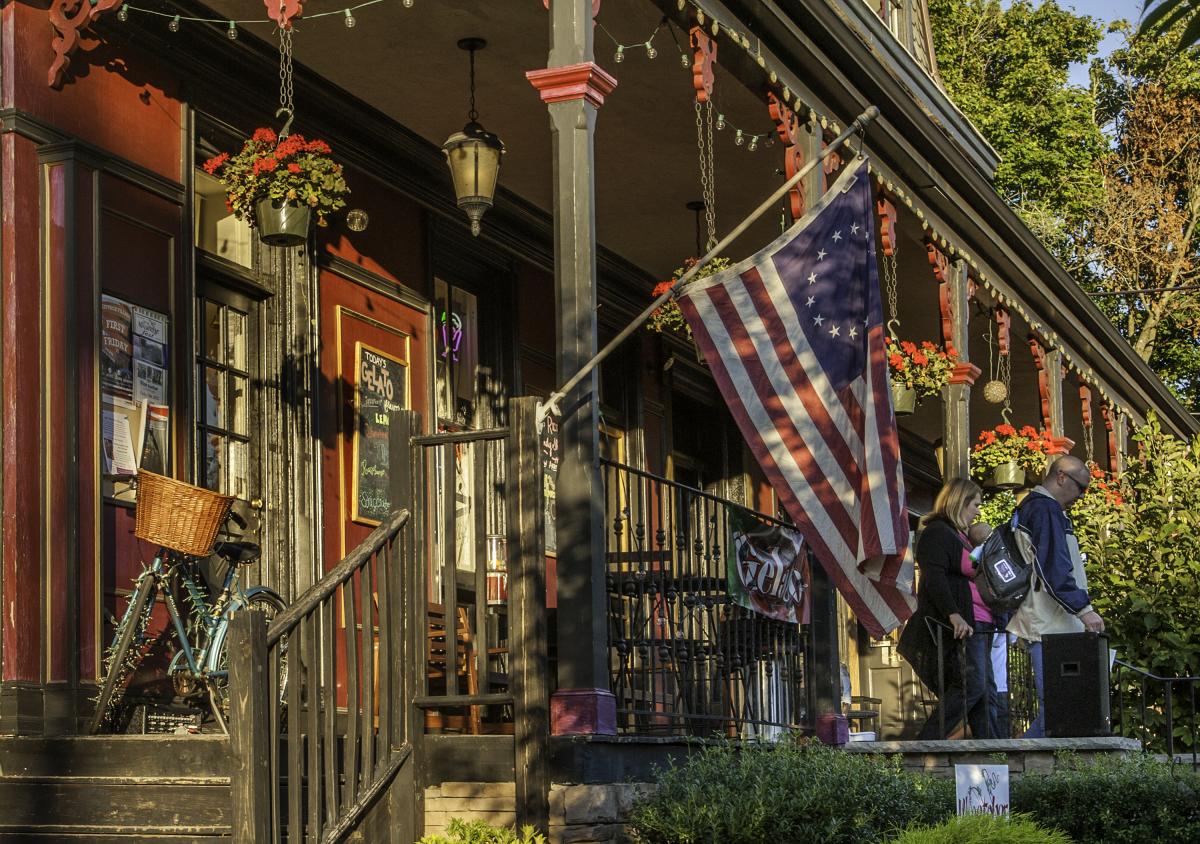 FIRST FRIDAY
November 3
Skippack Village
Skippack's First Friday celebrations continue with an evening of shopping, dining and live entertainment. Live music kicks off at 6 p.m., and the party continues until 9.
 
FIRST FRIDAY
November 3
Discover Lansdale
Lansdale's final First Friday of the season keeps the Halloween magic alive this week with a Zombie Walk. Music will be provided by DJ Chris Evans of Evans Entertainment. Don't miss out on all the excitement from 6:30 to 9 p.m.
 
AUTISM FRIENDLY TRAIN
November 4
Colebrookdale Railroad
Take a sensory-friendly train ride through the Secret Valley on November 4 when the Colebrookdale Railroad hosts an Autism Friendly Train. This special event provides children across the autism spectrum with a safe, friendly environment during the 16-mile round-trip.
CRAVE MONTCO DINING EVENTS
GRAND OPENING
November 1
Founding Farmers - King Of Prussia
One of the most anticipated new restaurant openings of the year happens this Wednsesday when Founding Farmers welcomes its first official guests. The DC-based restaurant will be open for breakfast lunch and dinner, Monday through Friday with a weekend brunch and dinner service available on Saturday and Sunday. Reservations are available by clicking the OpenTable icon on our Founding Farmers page.
 
WHISKEY DINNER
November 2
Scoogi's Italian Kitchen & Bar
Scoogi's Italian Kitchen & Bar is teaming with Buffalo Trace Distillery for a five-course whiskey dinner this Thursday evening. Enjoy some of Scoogi's signature dishes paired with Buffalo Trace's best whiskeys. Space is limited and reservations are required for this event.
 
DINER DAY
November 4
Boyertown Museum of Historic Vehicles
Step back in time to 1938 during the Boyertown Museum of Historic Vehicles' Diner Day. The restored Reading Diner, located inside the museum, will be offering 1938 prices: 5-cent cups of coffee and 25-cent slices of pie.
 
DIA DE LOS MUERTOS DAY OF THE DEAD
November 1
El Sarape
El Sarape is throwing a Day of the Dead celebration on Wednesday, November 1. The Blue Bell restaurant will be offering free tequila tastings all evening and live mariachi music from 6 to 9 p.m.
 
FIRST THURSDAY: BEER & BITES
November 2
Whole Foods Market Plymouth Meeting
On the first Thursday of every month, Whole Foods Market Plymouth Meeting invites guests to sample the best beer from local breweries and paired with made in-store bites. Beer & Bites is available from 5 to 7 p.m. this Thurday.
HISTORY EVENTS ALONG PATRIOT TRAILS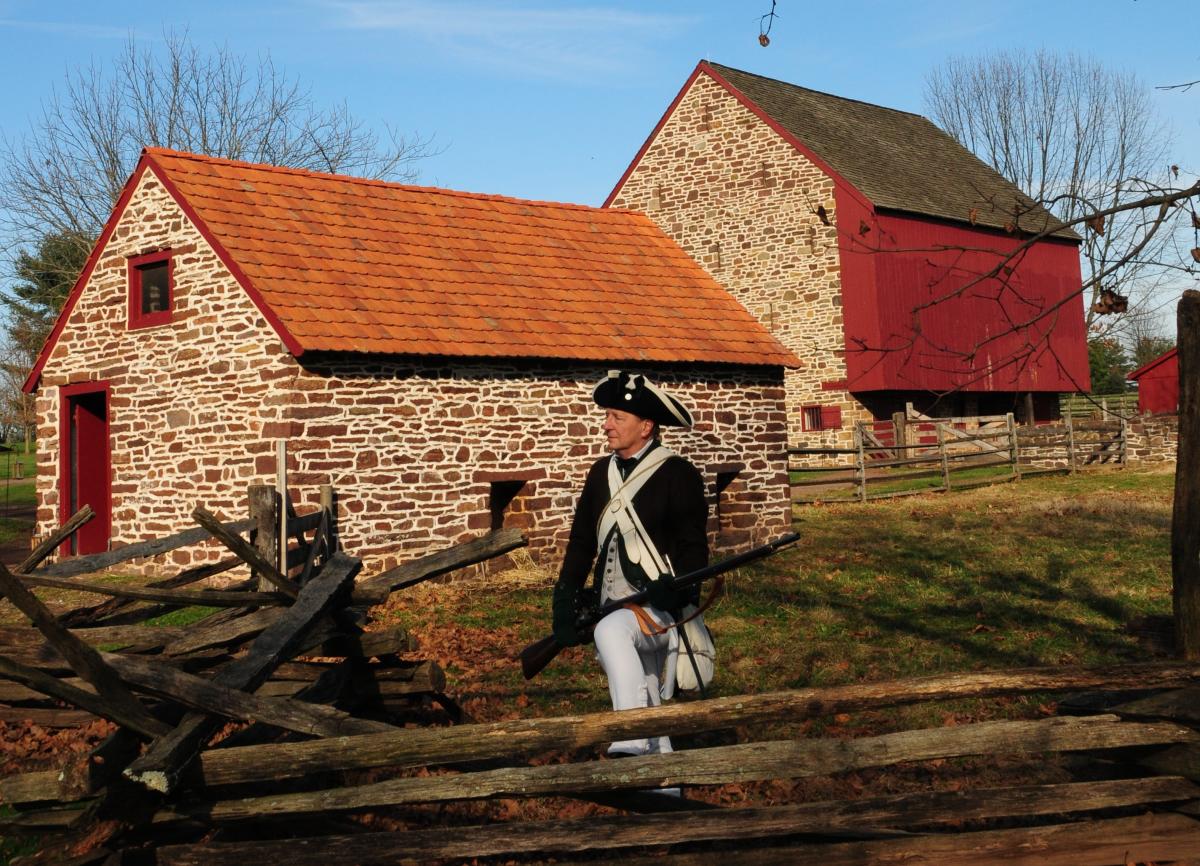 SOLDIERS - THEN & NOW
November 1
Peter Wentz Farmstead
Soldiers - Then & Now, a children's program at Peter Wentz Farmstead, will give kids a sense for what life was like as a soldier in the American Revolution. All children in attendance will then join in writing a thank you note to current servicemembers.
 
NIGHT LIFE
November 3
Peter Wentz Farmstead
Discover what nighttime was like in 1700s during Night Life at Peter Wentz Farmstead. Guided tours will be offered between 7:30 and 8:50 p.m. and will showcase what life was like in the Wentz home in the evening hours.
 
PENN TO POTTS: A CONVENIENT TRACT OF LAND
November 4
Pottsgrove Manor
The property that became Pottsgrove Manor was purchased by ironmaster John Potts in 1751. Learn the history behind the land, the purchase, and the development of the land during Penn to Potts, a talk by historian Dan Graham.
SHOP MONTCO EVENTS
CLOVER MARKET
November 5
Bryn Mawr
The Clover Market returns downtown Bryn Mawr on Sunday from 10 a.m. to 4 p.m. The event features more than 100 vintage, craft and food vendors, kids make-and-take crafts, and live music. Admission is free.
ARTS MONTCO IN CONCERT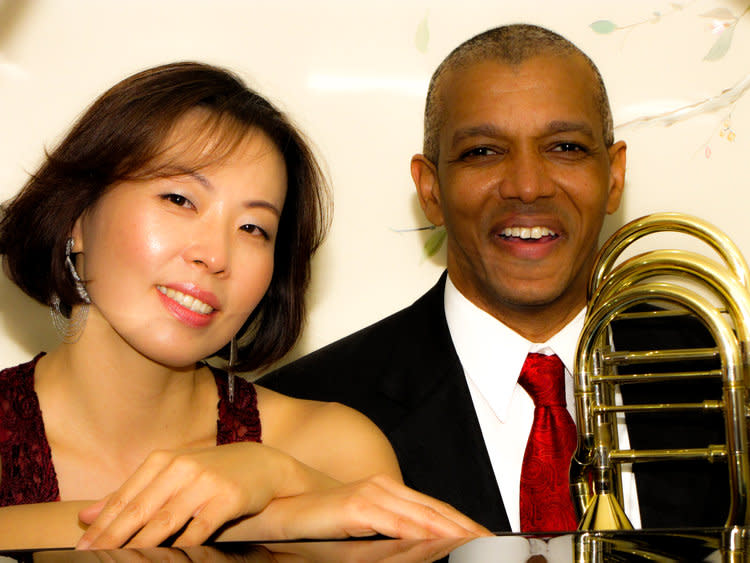 Heritage Duo Ensemble
November 5
Glencairn Museum
The Heritage Duo Ensemble opens the 2017-18 concert season for the Glencairn Museum. The Heritage Duo features pianist Sin Ae Lee and bass trombonist Darrin C. Milling performing classic works from composers like Schumann, Rachmanioff and more.
 
THE HOOTERS
November 3 & 4
Keswick Theatre
Philly's favorite sons are at the Keswick Theatre this weekend. The Hooters' Give Back the Music Tour 2017 makes two stops at the historic Keswick with shows on Friday and Saturday night.
Also at the Keswick this week: Pod Tours America hosts two shows on Thursday evening. And acclaimed actor, writer and producer Paul Resier takes the stage for a one-man-show on Sunday.
 
The Parsnip Revolt & Harlowe Jones
November 3
The Underground
Alt rockers the Parsnip Revolt and special guests Harlowe Jones take the stage Friday night at the Underground in Lansdale. The show is general admission with tickets available for just $5.
 
Indigenous
November 3
Sellersville Theater 1894
WXPN welcomes blues favorite Indigenous to the Sellersville Theater on Friday night. The band is a favorite at Sellersville and sure to provide another memborable performance.
Also performing at Sellersville Theater this week: 
October 30: John Lodge (Of the Moody Blues)
November 2: Vonda Shepard
November 4: Los Lonely Boys (SOLD OUT)
November 5: Cowboy Junkies
 
Megan Slankard & Alex Wong
November 3
Steel City Coffee House
Award-winning singer-songwriter Megan Slankard brings her unique sound to the Steel City Coffee House on Friday night. Joining her is producer and musician Alex Wong. On Saturday night, Steel City welcomes another pair of talented musicians in Sarah Ragsdale and Michaela McClain.
 
ARTS MONTCO ON STAGE
RED HERRING
Wednesday - Sunday
Act II Playhouse
Act II Playhouse's newest comedy sensation Red Herring features three love stories, a murder mystery and a nuclear espionage plot. Performances are Wednesday through Saturday at 8 p.m. with additional 2 p.m. matinees on Wednesday, Saturday and Sunday.
LIGHTS OUT: NAT "KING" COLE
Wednesday - Sunday
People's Light
Nat "King" Cole is one of the most revered voices of the 20th century, but his life was fraught with challenges. In Lights Out, writers Colman Domingo and Patricia McGregro imagine Nat as he faces his final Christmastime broadcast. The show, starring Dule Hill (West Wing and Psych) as Nat, features performances of some of Nat's greatest hits and Christmas classics. Lights Out takes the stage Wednesday through Sunday with limited seats available for this week's performances.
 
SEX PLEASE, WE'RE SIXTY
Wednesday - Saturday
Rainbow's Comedy Playhouse
Closing Week: The latest show at Rainbow's Comedy Playhouse in nearby Lancaster County is Sex Please, We're Sixty, a hilarious look at getting older that you'll only find at Rainbow's. Performances are Wednesday and Thursday at 1 p.m. and Saturday and Sunday at 8 p.m. Pre-show meal options are available for every performance. 
 
THE MIRACLE OF CHRISTMAS
Friday - Saturday
Sight & Sound Theatres
Opening Week: The Sight & Sound tradition continues as the Lancaster County theater presents The Miracle of Christmas once again this holiday season. The story of the first Christmas is told in dramatic fashion on the Sight & Sound stage. The show opens with two performances on Friday at 3 and 7 p.m. (sold out) and three shows on Saturday at  11 a.m., 3 p.m. and 7 p.m.