It's the final week before Halloween and Montgomery County is ready with a full slate of events to scare and celebrate. We've also got fall festivals, beer festivals, cigar festivals, living history events and incredible concerts. 
Here's 30 ways to #MakeItMontco this week: 
FEATURED EVENT – MEDIEVAL FESTIVAL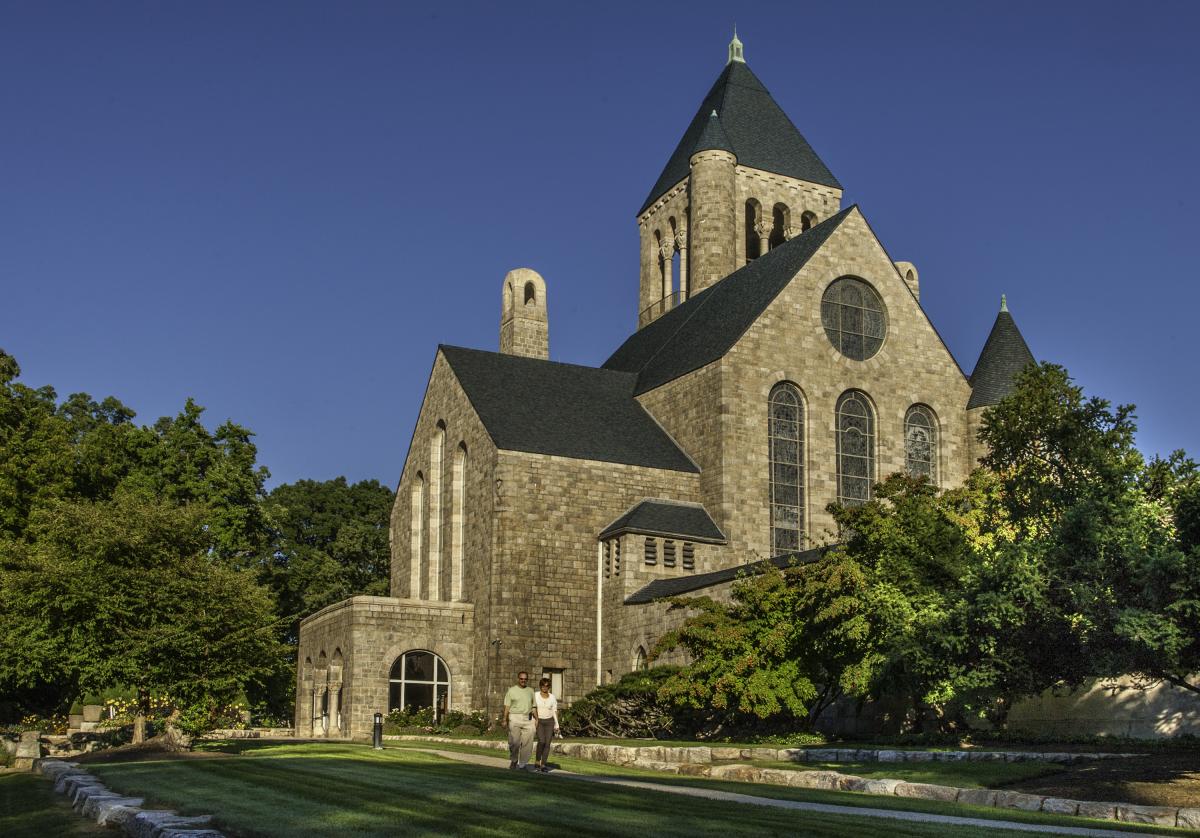 October 29
Glencairn Museum
The Gothic-inspired Glencairn Museum plays host to its annual Medieval Festival each October. The event captures the spirit of Medieval Europe with sword fights between armor-clad knights, music from wandering minstrels, and stained glass window making demonstrations.
The event is open from 1 to 5 p.m. on Sunday. Admission is $10 for adults, $8 for seniors and students.
HALLOWEEN EVENTS
Scream Mountain
October 27 & 28
Spring Mountain Adventures
In October, Spring Mountain Adventures transforms into Scream Mountain, a truly unique haunted attraction that combines a classic haunted hayride with a haunted walk down the ski slopes. A nighttime zipline adventure - with or without a trip into the haunted woods - is also offered. The question is: how adventurous are you?
 
Area 2200 – Live Actors
October 28
Arnold's Family Fun Center
Area 2200 at Arnold's Family Fun Center in Oaks is open year-round, but zombie hunting gets more serious around Halloween. The battle between the living and the undead plays out daily in this laser tag adventure featuring live actors on Saturdays in October.
 
Boo at the Zoo
October 28 & 29
Elmwood Park Zoo
Celebrate Halloween all month long at the Elmwood Park Zoo during Boo at the Zoo. Each Saturday and Sunday in October, children are encouraged to dress up in their best costumes and bring their trick-or-treat bag for an afternoon of fun.
 
Brick or Treat
October 28 & 29
LEGOLAND Discovery Center Philadelphia
LEGOLAND Discovery Center Philadelphia celebrates Halloween with Brick or Treat weekends all through October. Kids are invited to build their own LEGO pumpkin for the pumpkin patch, join the Brick-or-Treat scavenger hunt and join in on Halloween builds in the Creative Workshop.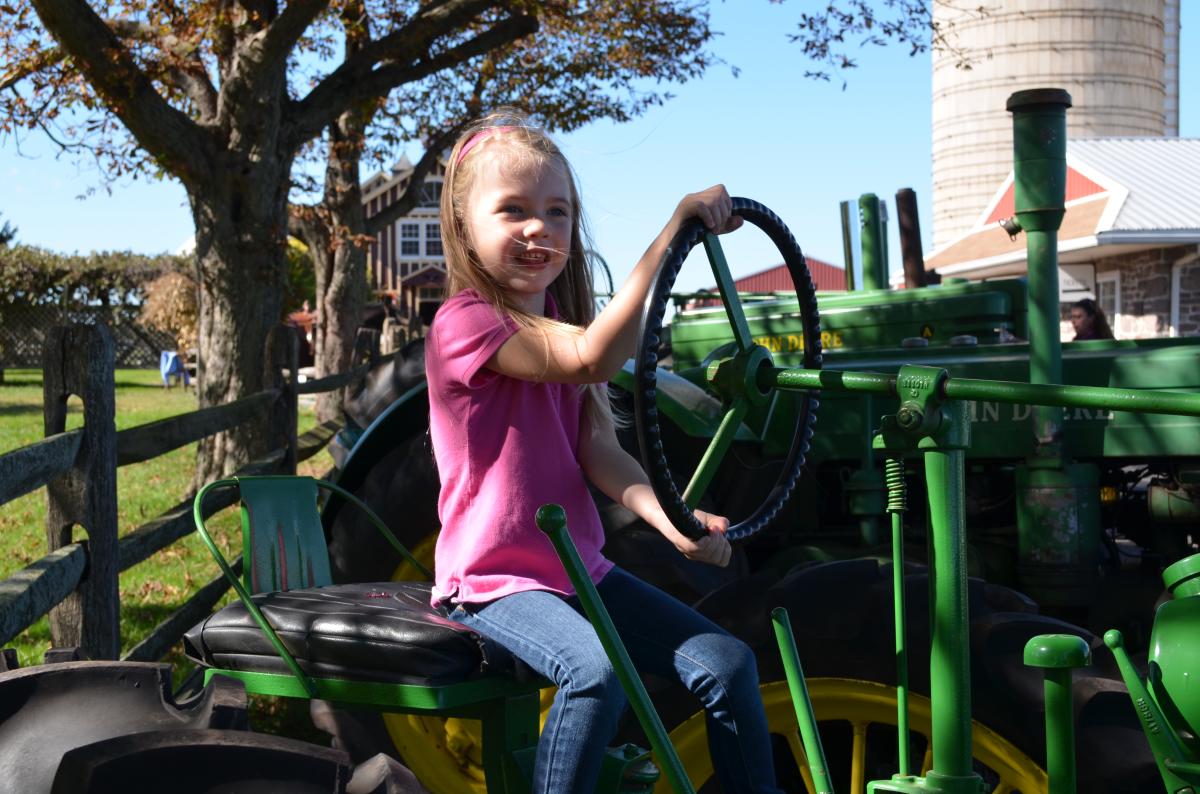 Fall Fest
October 28 & 29
Northern Star Farm
Celebrate fall down on the farm at Northern Star Farm's Fall Fest. Navigate through the corn maze, take aim with the giant apple slingshot, saddle up for a pony ride and enjoy a day of family fun. Fall Fest is open weekends in October, and admission is always free.
 
Masquerade Ball
October 27
Carinwood Estate
The most stylish Halloween Party in Montgomery County each year is the Masquerade Ball at Cairnwood Estate. Put on your best dress or suit with a mask for a night of festive entertainment.
 
Stranger Things Halloween Party
October 27
Joseph Ambler Inn
Celebrate the release of season two of the Netflix hit series at Joseph Ambler Inn's Stranger Things Halloween Party. The evening features a cocktail party, great food, costume contest and more. Overnight accommodations are available for party-goers.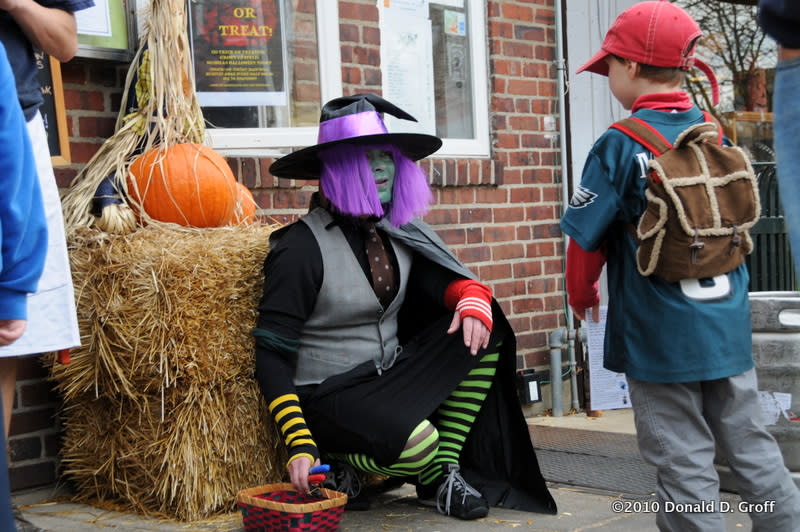 Witches of Narberth
October 28
Narberth
Downtown Narberth welcomes children for a not-so-scary afternoon during Witches of Narberth. Kids and parents are invited to a scavenger hunt as they travel from business to business looking for witches. Kids will receive treats along the way, and a special Halloween prize at the end of the hunt.
 
Zombie Hunter Train
October 24
Colebrookdale Railroad
The Colebrookdale Railroad's Zombie Hunter Train is a Halloween experience unlike any other. Ride the rails deep into the Secret Valley to the zombie camp. Riders will be equipped with blasters before entering the camp and joining the fight against the walking dead.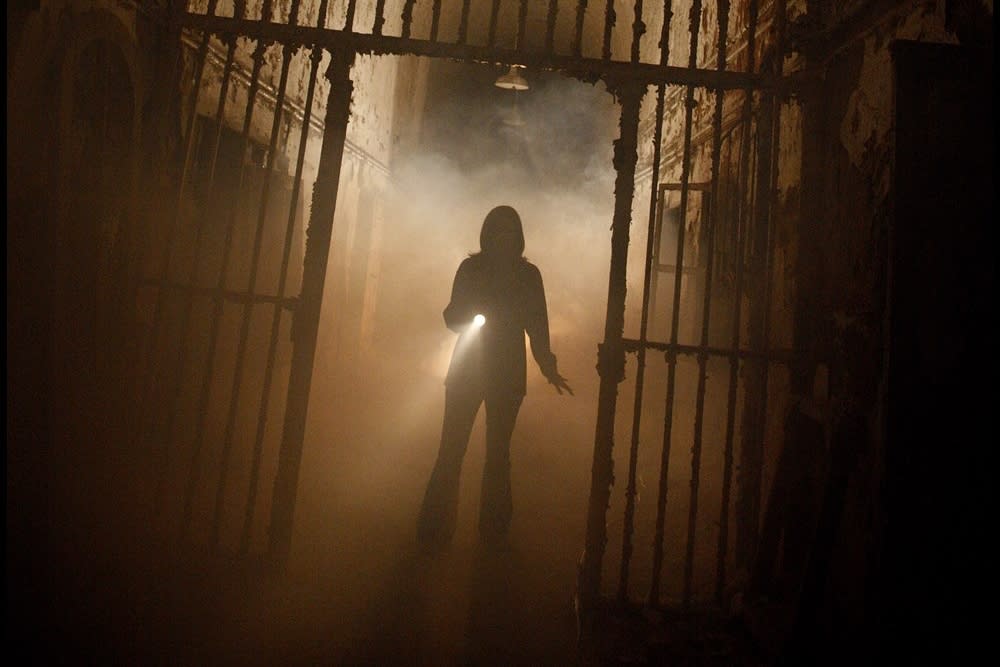 Terror Behind the Walls
Daily October 24 - 31
Eastern State Penitentiary
Eastern State Penitentiary is considered one of the most haunted places in the country, but during Halloween, there is no place more terrifying. Terror Behind the Walls is a six-part haunted experience inside the walls of the menacing prison.
 
Halloween Bash
October 27
Sunnybrook Ballroom
The historic Sunnybrook Ballroom in Pottstown is throwing a Halloween Bash of epic proportions. The party lasts from 7 p.m. to 12 midnight and includes a full dinner buffet, cocktail hour, late night hors d'oeuvres, costume contest and live music from local rockers the Sofa Kings.
 
Halloween Party at Stone & Key Cellars
October 28
Stone & Key Cellars
Join Stone & Key Cellars as they celebrate the release of their new gingerbread pear cider and the return of Skeleton Key Blend during a Halloween Party on Saturday night. Two Rocks Rye will provide the music, Pots & Pans Mobile Catering will provide the food, and Stone & Key will provide the wine and cider for this unforgettable evening.
SPECIAL EVENTS
Unwined & Paint
October 24
DaVinci's Pub
Unwined & Paint is the art and wine party that comes to you, and on Tuesday night, its coming to DaVinci's Pub in Collegeville. The event runs from 7 to 9 p.m., and the $20 admission includes all art supplies (cash bar available). Reservations are required.
 
POTTSTOWN BREW FEST
October 28
Norco Fire Company
Voted the Best Outdoor Event in Montgomery County for two consecutive years, Pottstown Brew Fest is one of the county's largest celebrations of beer. This year's event will feature 125 vendors (including local favorites like Manayunk Brewing Co. and Pottstown United Brewing), food vendors and a musical performance by Philadelphia blues rock band, Delmont. 
 
PHILLY CIGAR FESTIVAL
October 29
Norco Fire Company
One of the most unique celebrations in the region, the Philly Cigar Festival is the place for cigar aficionados to try premium cigar brands, get the coolest swag and enjoy locally brewed beer.
HISTORY EVENTS ALONG PATRIOT TRAILS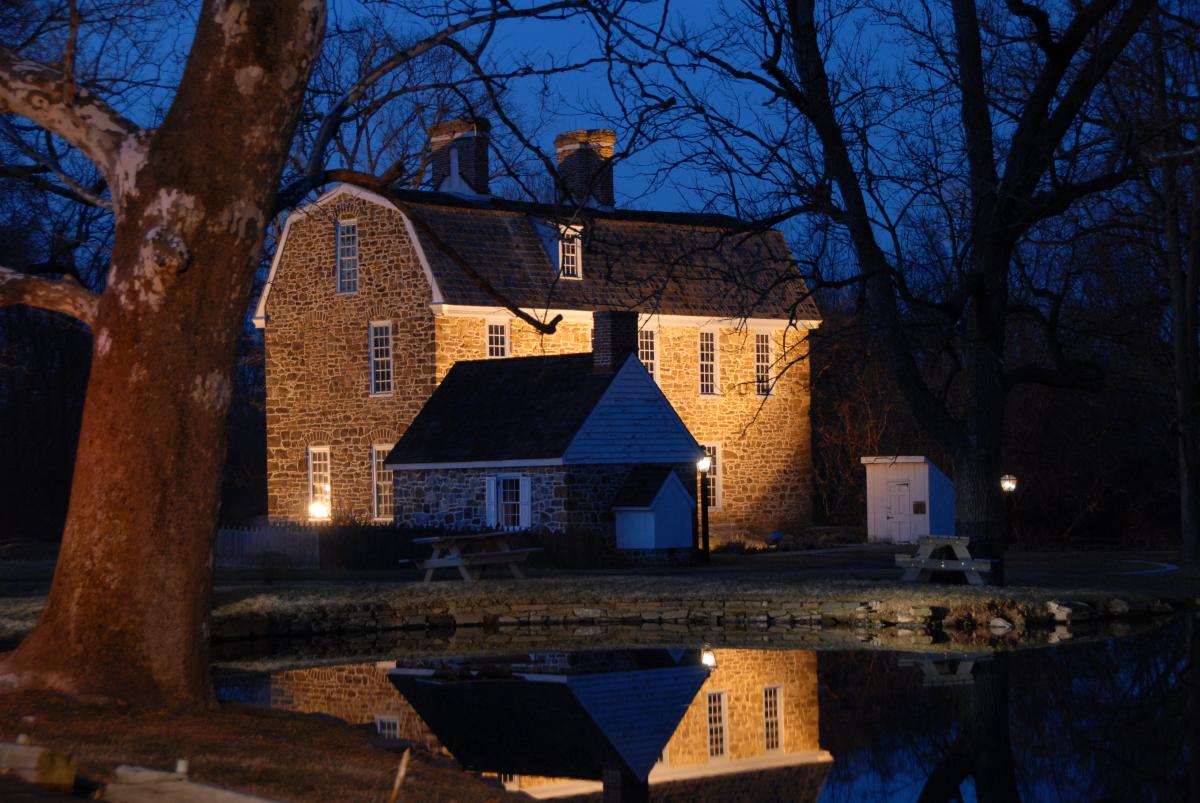 Graeme Park Lantern Tours - SOLD OUT
October 27
Graeme Park
Explore the Keith House at night and learn about the haunted history of Graeme Park during Friday night's Lantern Tours. Many paranormal investigators have explored the Keith House in the past and tour guides will discuss their findings as you wander from room to room. This is not a "haunted house" attraction, but a chance to explore a reportedly haunted home after dark.
 
Blacksmithing Day
October 28
Boyertown Museum of Historic Vehicles
Anvils will be ringing throughout the Jeremiah Sweinhart Carriage Factory at the Boyertown Museum of Historic Vehicles during the inaugural Blacksmithing Day. The event features four hours of live blacksmithing demonstrations and presentations, fall refreshments and fun for all ages.
 
Fall Campfire Programs
October 28
Valley Forge National Historical Park
Join a National Park Ranger around the campfire for a unique evening of storytelling at Valley Forge Park. The Fall Campfire Programs are offered after-hours and provide a unique experience for park visitors. This week's discussion is titled "1 Part Bison, 2 Parts Ponderosa Pine," a look at the creation and protection of America's National Parks.
ARTS MONTCO IN CONCERT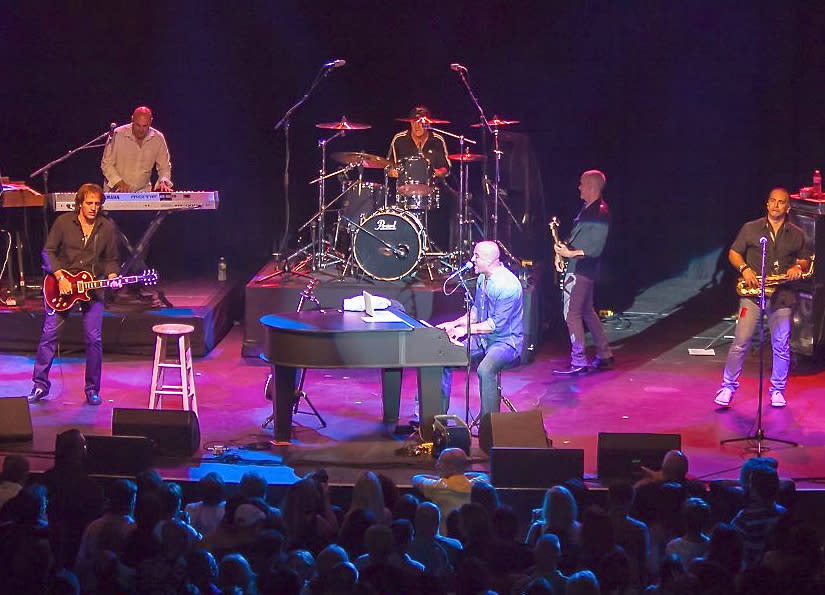 Big Shot
October 27
Valley Forge Casino Resort
It's the ultimate Billy Joel tribute, and it's coming to the Valley Forge Casino Resort this October. Big Shot featuring Mike DelGuidice is as close to Billy Joel himself as you will find, and he's performing all of the Piano Man's greatest hits.
 
The Yardbirds
October 26
Colonial Theatre
One of the greatest bands in rock and roll history, the Yardbirds, will perform at the historic Colonial Theatre in Phoenixville on October 26. Featuring hall of fame drummer Jim McCarty, the Yardbirds continue to celebrate the British Invasion of the 1960s as they perform hits like For Your Love and Heart Full of Soul.
 
College Choir & Meistersingers Concert
October 28
Ursinus College
Ursinus College presents a Saturday evening concert in honor of the 500th anniversary of the Reformation. The College Choir and Meistersingers will perform selections from Johann Sebastian Bach, Martin Luther and other legendary composers during the event. 
 
Johnny Clegg
October 26
Keswick Theatre
South African star Johnny Clegg's world tour stops at the Keswick Theatre on Thursday night for a one-of-a-kind performance. Clegg's style is uniquely his own, combing elements of Western and African music while uniting his audiences. 
 
Hotel California
October 27
Montgomery County Community College
The Lively Arts Series at Montgomery County Community College continues on Friday night with a performance by Hotel California, the ultimate Eagles tribute band. The show starts at 8 p.m. 
ARTS MONTCO ON STAGE
Red Herring
Tuesday - Sunday
Act II Playhouse
Opening Week: Act II Playhouse's newest comedy sensation Red Herring features three love stories, a murder mystery and a nuclear espionage plot. The show premiers on Tuesday evening at 7 pm. Additional performances are Wednesday through Saturday at 8 p.m. and Sunday at 2 p.m.
 
In God's Own Country
October 27 & 28
Historic Trappe
One Weekend Only: Historic Trappe commemorates the 500th anniversary of the Reformation with a performances of In God's Own Country. The show, which has been translated from German, explores the lives of German immigrants in the New World through the eyes of Henry Muhlenberg, a Lutheran pastor who settled in Trappe in 1742. Performances are Friday evening at 7 p.m. and Saturday afternoon at 3 p.m.
 
Lights Out: Nat "King" Cole
Tuesday - Sunday
People's Light
Nat "King" Cole is one of the most revered voices of the 20th century, but his life was fraught with challenges. In Lights Out, writers Colman Domingo and Patricia McGregro imagine Nat as he faces his final Christmastime broadcast. The show, starring Dule Hill (West Wing and Psych) as Nat, features performances of some of Nat's greatest hits and Christmas classics. Performances are Tuesday through Friday at 7:30 p.m. with an additional 2 p.m. matinee on Wednesday. Saturday's performance is at 8 p.m. Sunday features two shows at 2 and 7 p.m.
 
Sex Please, We're Sixty
Wednesday - Saturday
Rainbow's Comedy Playhouse
The latest show at Rainbow's Comedy Playhouse in nearby Lancaster County is Sex Please, We're Sixty, a hilarious look at getting older that you'll only find at Rainbow's. Performances are Wednesday and Thursday at 1 p.m. and Saturday and Sunday at 8 p.m. Pre-show meal options are available for every performance. 
 
The Beanstalk
Thursday - Sunday
Montgomery Theater
Closing Weekend: The Beanstalk makes its world premier this weekend at Montgomery County. The comic farce focuses on a magical kingdom in trouble, and the misadventures of Jack, Jill, the Miller and his daughter. Performances are Thursday and Friday at 7 p.m., Saturday at 6:30 p.m., and Sunday at 4 and 6:30 p.m.
 
2.5 Minute Ride
Monday, Thursday - Sunday
Theatre Horizon
Closing Week: Written by Tony-award winning writer Lisa Kron, the autobiographical one-woman show 2.5 Minute Ride tells the story of Lisa's 74-year-old father and his love of roller coasters. Leah Walton stars as Lisa in this witty but honest look at life with an aging loved one. Performances are Monday at 7:30 p.m., Thursday through Saturday at 8 p.m., and Sunday at 3 p.m.