As we get closer to celebrating Halloween, the stronger the magic grows in Montco. Come and join in the majesty and mystery happening this week in Montgomery County!
Special Events & Fall Festivals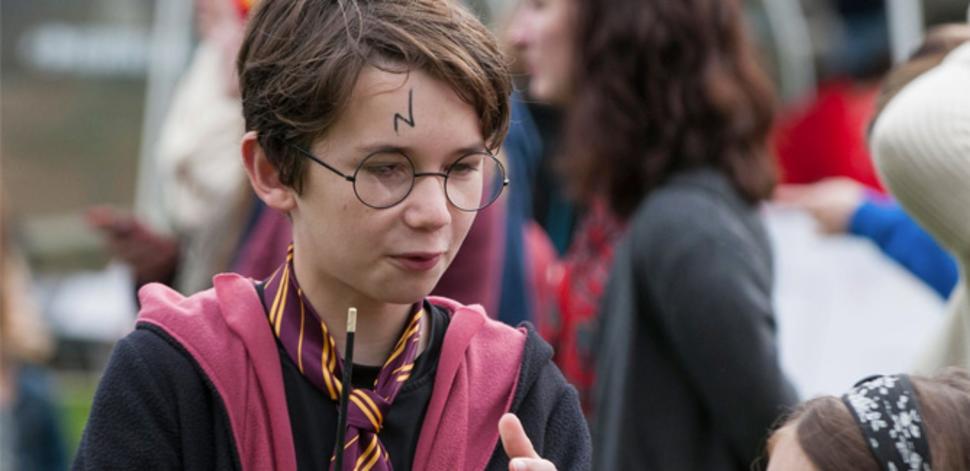 Montco Makers
Beer, Wine & Spirits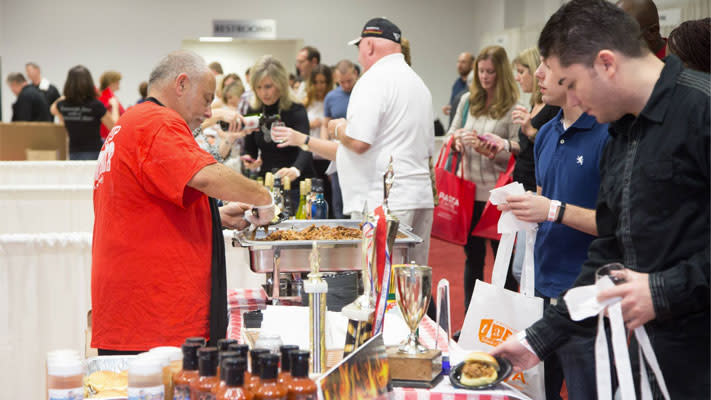 Adventure Montco 
Energizing Events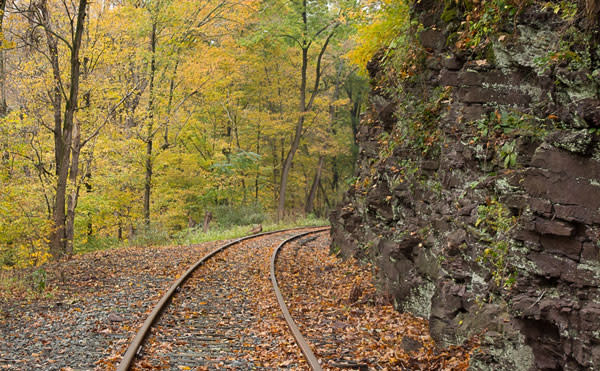 EXPLORE FALL!
October 15
Norristown Farm Park
Lots of changes are happening now in nature. Why are so many birds flying overhead? What causes the leaves to change color? Why do squirrels and chipmunks seem so busy now? Find out the answers to these questions and more as we explore the fall season. Listen to a story, make a craft, and come on an autumn scavenger hunt. Pre-registration is required; meet at the pavilions.
AUDUBON BIRD TOWN BIRD WALKS
October 16
Lorimer Park
Join us for this bird walk scheduled for the mid-fall. We hope to see a few of our summer residents that have not yet left for their wintering grounds. We also expect to see some of our fall migrants stopping over on their southward journey. Of course we will see our year-round resident birds and the arrival of some of our early arriving winter resident species.
AUTUMN SPLENDOR FALL FOLIAGE
November 1 - 10
Colebrookdale Railroad Preservation Trust
THE BEST FOLIAGE IN PENNSYLVANIA! Spectacular autumn colors and the rich fragrances of fall in the Secret Valley delight the senses while locally-produced autumn snacks and ciders available on board warm the soul. Our 1920s Deluxe Coach, Dining Car, First Class Parlor Car, and Open Car -The Secret Valley Explorer- provide the perfect hayride on the rails. Two-hour round trip departing and arriving in Boyertown, Pennsylvania.
STAR AND NIGHT SKY WATCH
October 19
Green Lane Park
Join members of the Bucks-Mont Amateur Astronomers for a close up look at the night sky. Club members will bring their telescopes and vast knowledge of the heavens to share with participants. Binoculars are welcome, but not necessary to participate. Meet at Red Trail parking lot on Knight Road (2005 Knight Road, Green Lane PA 18054). NOTE - in the event of rain or heavy cloud cover, program will be rescheduled to Monday October 22nd at same time.
HAUNTED RIVER CRUISE
October 4 - 30
Independence Seaport Museum
Join us for Philadelphia's only Haunted River Cruise!  A cruise where you'll be spellbound and plunged into Delaware River legends of pirate ghosts, the Jersey Devil, and other "Phantoms of the River."  A pirate narrator will dredge up the darkest of tales while cruising the haunted river aboard Patriot Harbor Lines.  
Climb aboard with ISM and Patriot Harbor Lines for a cruise where you're spellbound in Delaware River legends of pirate ghosts, the Jersey Devil and other "Phantoms of the River." Our very own pirate narrator will dredge up the darkest of tales while we cruise this haunted river. This 1.5 hour cruise includes approximately 1 hour of story telling. Drinks available for purchase during the cruise.
PUMPKIN PATCH
October 20
Colebrookdale Railroad Preservation Trust​
Take a short ride to our Colebrookdale Village site. Choose your pumpkin provided by Frecon Farms to take home and carve or decorate it at Colebrookdale with assistance from our friendly crew! Warm cider and fall snacks provided at Colebrookdale. This fun, fall family experience is about an hour.
GEOLOGY WALK
October 21
Norristown Farm Park
Join the Schuylkill Canal Association's Dave Williams for a guided walk to geology along the Schuylkill River and ravines. Dave will point out faults, fossils, and more. Weather permitting; this is a moderately difficult 1.5 hour hike up the first ravine, up a steep hill, along the bluffs, then down a narrow trail, and back to Lock 60 along the Schuylkill River. Meet at Locktender's House.
Patriot Trails
History Events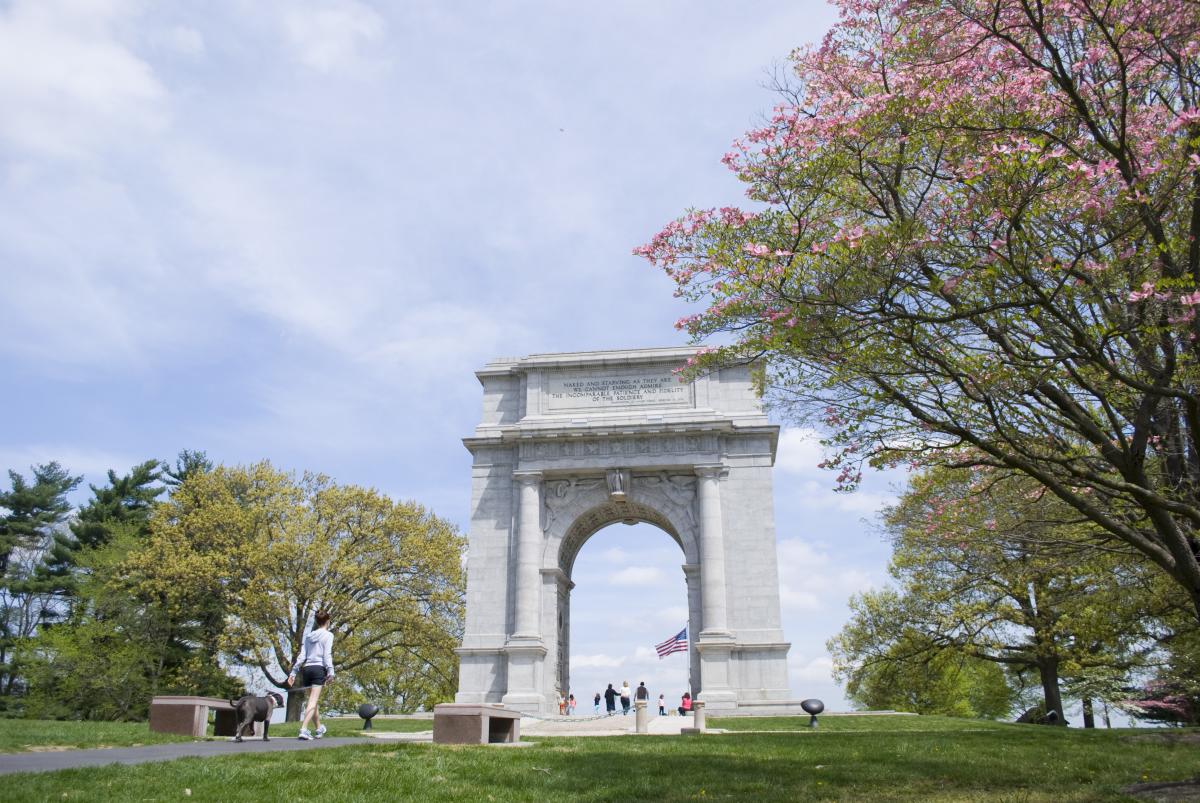 LIVING HISTORY SUNDAY: SIR WILLIAM KEITH: SAVVY POLITICIAN OR SCOUNDREL?
October 21
Graeme Park
In 1717, William Keith became governor of Penn's Woods. By 1721 he had somehow acquired 1200 acres of land in Horsham and was building a malt house, brewery, and distillery on the estate he called Fountain Low. Join us today and meet Sir William, a man who Ben Franklin called "an ingenious sensible man, a pretty good writer, and a good governor," even after Keith had broken a promise to fund Ben's new printing business. In honor of Governor Keith, we will once again have the brew kettle on the fire at Graeme Park. Presentation at 2:00 p.m. Tours of the Keith House scheduled throughout the day.
HAPPY HOUR WITH THE HISTORIAN
October 18
Graeme Park
Join us on the lovely evening grounds of Graeme Park (indoors in cooler/inclement weather) for a few drinks, munchies, and 30-40 minute talk on a topic of historical interest. $5/cover charge; cash bar and food. No cover charge for members. Bar opens at 6 pm, lecture starts at 7 pm.
Arts Montco
Special Events 
FABULOUS FASHION: FROM DIOR'S NEW LOOK TO NOW
Starts October 16
Philadelphia Museum of Art
Haute in Philadelphia. Experience the drama and glamour of some of the most creative feminine fashions ever designed, from romantic ball gowns to audacious contemporary ensembles, and everything in between. See how designers have used color and pattern, shape and volume, draping, metallics, and embellishments to continually reinvent the art form. The pieces in the exhibition—daywear, bridal wear, and more—showcase the Museum's outstanding costume collection. Many are on view for the first time.
PHILADELPHIA WATERCOLOR SOCIETY EXHIBITION 2018
October 14 - November 24
Wayne Art Center

Ethel Sergeant Clark Smith, Davenport, Vidinghoff, Link and Kitchen Galleries
POTTSTOWN AREA ARTISTS GUILD SPEAKER SERIES
October 16
Pottstown Area Artists Guild​
Dane Tilghman to talk about his Art of the African-American experience. 
Dane Tilghman, a premier African-American painter, who paints about sports, jazz, and the African-American experience, will talk about his art and what it took to be a success in the art world. Dane will be sharing some anecdotes about the ups and downs in his journey in art.
MEMBERS MYSTERY MOVIES
October 18
Colonial Theatre
Take advantage of the wonderful weather (and your membership) by joining fellow members on the Colonial's rooftop deck for a series of special outdoor screenings! What's playing? That'll be a surprise until show time – but we can tell you that each title is a gem! So bring your favorite camping chair and we'll supply the movies – and a few other treats!  Rain dates will typically be the following day. Schedule and dates subject to change. All Members-Only Tickets are $5.
HARVEST SHEAF
October 21
Norristown Farm Park
As the last of the grain crops were gathered in, farm workers used to weave decorative items as a symbol of continuing prosperity on the land. Make a harvest sheaf from braided raffia or grasses in honor of the tradition. Decorate it with mixed bunches of grasses, seed heads, nuts, and other natural things with different textures. Tie the top with fall ribbon and hang on a door, pillar, or post as a reminder of the golden days of the season. Pre-registration is required; meet in the Salt Wing.
Arts Montco
Live Performances
MOBY DICK MARATHON READING
October 19
Independence Seaport Museum
Join Independence Seaport Museum and The Rosenbach  for a great white whale of a celebration!  Spanning a full 24 hours, Herman Melville's masterpiece will be read in its entirety, accompanied by a boatload of food and fun activities for all ages.
COMEDY CLUB PRESENTS: MIKE BURTON
October 19
The Vault
Mike has been on TV shows, independent feature films and commercials for HP and Modells as well as others. He's recently been the fill-in warm-up guy for daytime shows Rachel Ray, The Chew, and is now the regular warm-up guy for ABC's The Revolution. His high energy act, storytelling and facial expressions endear him to audiences and have them readily waiting to see him again.
MIDDLETOWN
October 19
The Dramateurs, Inc. at the Barn Playhouse
Featuring a wide array of characters, Middletown is a deeply moving and funny new play exploring the universe of a small American town. As a friendship develops between longtime resident John Dodge and new arrival Mary Swanson, the lives of the inhabitants of Middletown intersect in strange and poignant ways in a journey that takes them from the local library to outer space and points beyond.
COMEDY: EMO PHILIPS
October 21
Sellersville Theater 
Emo Philips has been described by Jay Leno as "the best joke writer in America" and he is considered by many, including Weird Al Yankovic, as one of the funniest people on the planet. It's been a while since we've had him in Sellersville, and we're excited for his return! Since starting out at the age of 20 in Chicago in 1976, Emo has had award winning comedy albums, several cable specials including an hour long one on HBO and many appearances on network television. He has appeared in films and has lent his distinctive voice to animated TV shows, but his first love, stand-up, remains his true one.