As winter draws ever closer, Montgomery County is still bursting with autumn colors, weather and plenty of new events and activities. Check out some of our most exciting new events this week only in Montco!
THE SEARCHLIGHT SERIES: THE BOND BETWEEN VICTIM AND VICTIM ADVOCATE
November 6
Eastern State Penitentiary Historic Site
Victims and Victim Advocates walk through a journey together that can be heartbreaking, overwhelming, and life changing. Melany Nelson says, "Most victims are not able to regain their happy way of living; however, they are able to live by taking it one day at a time. Victim Advocates understand we cannot ease the hurt of victims, but we are here with extended arms to help them through difficult times."
 
ST. SOPHIA FALL CRAFT FAIR AND GREEK FOOD FESTIVAL
November 9 - November 11
St. Sophia Church, Saints Faith, Hope & Agape 
Come browse over 40 unique crafters while enjoying our homemade Greek delicacies all under one roof! Enjoy Greek favorites like spanakopita, moussaka, pastitsio, lamb shank, and baklava. Don't forget to tour our beautifully painted Byzantine-style Church.
SLY FOX CYCLOCROSS
November 11
Sly Fox Brewing Co. 
With a course that starts on the Circle of Progress, careens around an outdoor beer garden, dives into a technical wooded section, and includes a muddy, muscle-wrenching stair set, Sly Fox Cyclocross is a solid fit for adventurous racers and fun-loving spectators
This event is rain or shine 
Montco Makers 
 
Beer, Wine & Spirits Events
AUTUMN SPLENDOR FALL FOLIAGE - EIGHT OAKS TASTING FOR PARLOR PASSENGERS
November 10
Colebrookdale Railroad Preservation Trust
Come to meet the owner of Eight Oaks Distillery from New Tripoli. They are a veteran-owned, farm distillery. Growing all our own grains, like wheat, rye, barley and corn and crafting them into delicious spirits made from scratch.   
You will taste their Bourbon, Rye Whiskey and a third surprise sample. There will be bottles available for sale to take home.
This tasting is in the Parlor Car only and you must be 21 years or older to participate.
SECRET VALLEY EXPEDITION (VEGAN DINNER)
November 10
Colebrookdale Railroad Preservation Trust
Just for vegetarians, vegans, and all those who appreciate fine, local, fresh food! These Secret Valley Excursions feature a vegan menu on our Dining Car only, prepared by Firefly Café of Boyertown. They use locally sourced ingredients are fresh and sourced from local vendors.
Deluxe Coach serves beverages only. There is no meal offered on Deluxe Coach.
First Class Parlor includes hors d'oeuvres, a keepsake Colebrookdale Railroad glass, and your first fill of that glass is on us.
MEET AND GREET WITH DAVID AKERS + ENTER TO WIN TICKETS TO EAGLES V. COWBOYS
​November 11
Iron Abbey Gastro Pub
Meet Philadelphia Eagles Hall of Fame Kicker, David Akers at The Iron Abbey on November 11th from 12:00-2pm and enter for your chance to win* a pair of tickets to the Eagles v. Cowboys that night at 8:20p!

*Must purchase an item to receive ticket giveaway entry. One ticket per check.
Adventure Montco
Energizing Events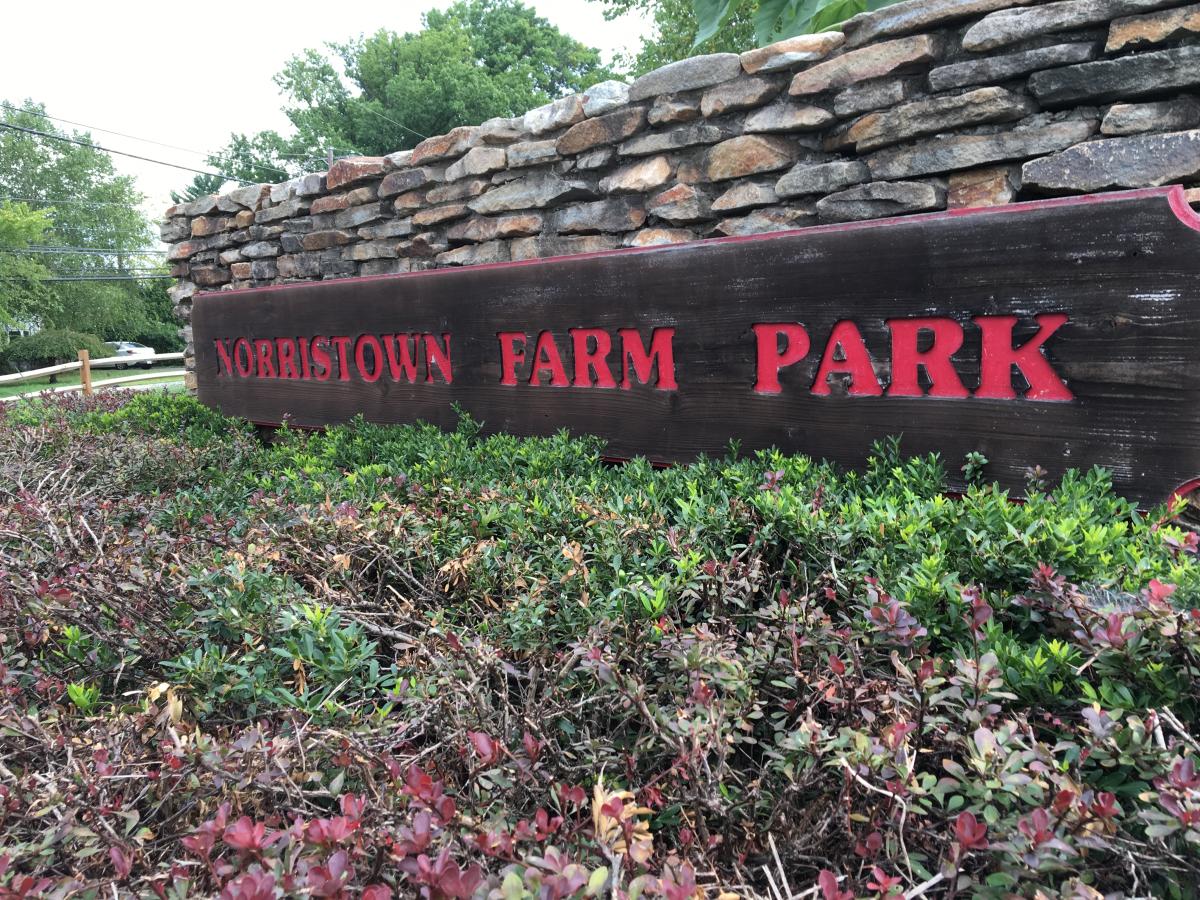 FALL MIGRATION BIRD WALK
November 6
Norristown Farm Park
The fall migration of birds continues. Join our regular firstTuesday-of-the-month walk us as we search the park for resident and migrant birds, especially hawks. Bring binoculars if you have them. Pre-registration is required; meet in parking lot #3.
OH DEER!
November 8
Norristown Farm Park
Take a first look at our largest local mammal, the white-tailed deer. Learn about their antlers, what they eat, how they survive the winter, when they give birth to their young, and all kinds of other interesting facts. Hear a story and make a deer craft. Pre-registration is required; meet in the Salt Wing.
MEET THE FOXES
November 9
Upper Schuylkill Valley Park
Come and meet the park's resident red foxes, Shyler and Little Grey. Visitors will learn about the habitat and diet of this smart little creature. A craft to make and take home will be included. Pre-registration is required; deadline for registration is November 7th; weather permitting…all activities will be outdoors.
Ages 3-7; suggested donation $4 per child.
Patriot Trails
Historic Events
CHILD'S PLAY SERIES: SPICES
November 7
Peter Wentz Farmstead
Preschoolers will learn about the origins of spices and then prepare a sachet of a common spice mix. Dress to get dirty! Pre-registration required.
Ages 3 & up accompanied by an adult; fee: $5 per child.
HISTORICAL SOCIETY OF MONTGOMERY COUNTY ANNUAL LUNCHEON 2018
November 10
Joseph Ambler Inn Restaurant
Program: "Sidetracked: The Mysteries We Uncover When We aren't Looking for Them".   Three stories unraveled:
The Norristown man who became a "refreshment dealer";
The mystery of English inventor, Edward Ingleton;
And the story of James Morris Johnson, convicted of murder for causing a train wreck at Valley Forge in 1949.
Saturday, November 10, 2018, Noon-3:00 p.m.
LECTURE: "STOVE PLATES AND FRANKLIN STOVES"
November 10
Pottsgrove Manor
 
Curious about what makes stove plates so critical to the iron industry? What do these have to do with the Franklin Stove? And how do Franklin and the Potts family connect? Find out the answer to these questions and more as expert Dan Graham presents his work on the partnership between the Potts family and Franklin in casting his famous stove. After the lecture, visitors are encouraged to tour the manor where several original iron pieces, including stove plates, can be seen throughout the house.
Arts Montco
Special Events
BERMAN MUSEUM CONVERSATION SERIES WITH THE ARTIST
November 7
Ursinus College
Artist Matthias Schaller with Matthew Affron, Curator of Modern Art, Philadelphia Museum of Art
The Berman Museum is pleased to announce the next in its Berman Conversations series in conjunction with Matthias Schaller: Das Meisterstück (The Masterpiece). Please join us November 7th at 7 PM for a conversation between artist Matthias Schaller and Matthew Affron, Curator of Modern Art, Philadelphia Museum of Art.
The Berman Conversation series pairs exhibiting artists with members of the art community for a dynamic exchange of interests and ideas.
PUNCH NEEDLE CHRISTMAS ORNAMENT WORKSHOP
November 10
Pennypacker Mills
Create a fantastic Christmas ornament using the punch needle technique with our instructor Betsy Smyth. This workshop is for both beginners and people who have enjoyed doing this craft technique before. The fee includes all materials and instructions. Location: Classroom Building. Refreshments served. By pre-registration & pre-payment; deadline Tuesday, October 16th.
Arts Montco
Live Performances
THE COLOR PURPLE
November 8 - December 23
Theatre Horizon
LAST WEEK
"I'll write you every day. Nothin' but death will keep me from it!" So goes the promise Celie's sister vows as the young sisters are stripped from one another's lives in this intensely moving chronicle of a Southern family in the twentieth century. With a Grammy Award-winning score of jazz, ragtime, gospel, and blues, The Color Purple stays true to Alice Walker's Pulitzer Prize-winning novel, following resilient Celie on her life's journey over half a century—through joy and despair, anguish and thrilling hope—to discover her destiny and the power of love. Helmed by local director and Broadway performer Amina Robinson, this uplifting production will stay with you long after its exuberant finish.
THE HUNCHBACK OF NOTRE DAME
November 2 - November 11
Methacton Community Theater
Based on the Victor Hugo novel and songs from the Disney animated feature, The Hunchback of Notre Dame showcases the film's Academy Award-nominated score, as well as new songs by Menken and Schwartz. Peter Parnell's new book embraces story theatre and features verbatim passages from Hugo's gothic novel.The musical begins as the bells of Notre Dame sound through the famed cathedral in fifteenth-century Paris. Quasimodo, the deformed bell-ringer who longs to be "Out There," observes all of Paris reveling in the Feast of Fools. Held captive by his devious caretaker, the archdeacon Dom Claude Frollo, he escapes for the day and joins the boisterous crowd, only to be treated cruelly by all but the beautiful gypsy, Esmeralda. Quasimodo isn't the only one captivated by her free spirit, though – the handsome Captain Phoebus and Frollo are equally enthralled. As the three vie for her attention, Frollo embarks on a mission to destroy the gypsies – and it's up to Quasimodo to save them all.
THE PERFECT DOG MUSICAL
November 2
The Centre Theater
"Starving Artist Prevention" and the Centre Theater presents The Perfect Dog, a musical adapted from the book of the same name by John O'Hurley, host of The National Dog Show Presented by Purina Thanksgiving Day special on NBC. The children's musical production is part of National Dog Show Month in Philadelphia, which occurs every year in conjunction with the Kennel Club of Philadelphia's National Dog Show.