Now that Thanksgiving has come and gone, it's officially time to hang up the stockings, chop down the tree and get into the holiday spirit. Here you'll find some of the first holiday events of the season, exclusively in Montgomery County. Check them out!
Special Events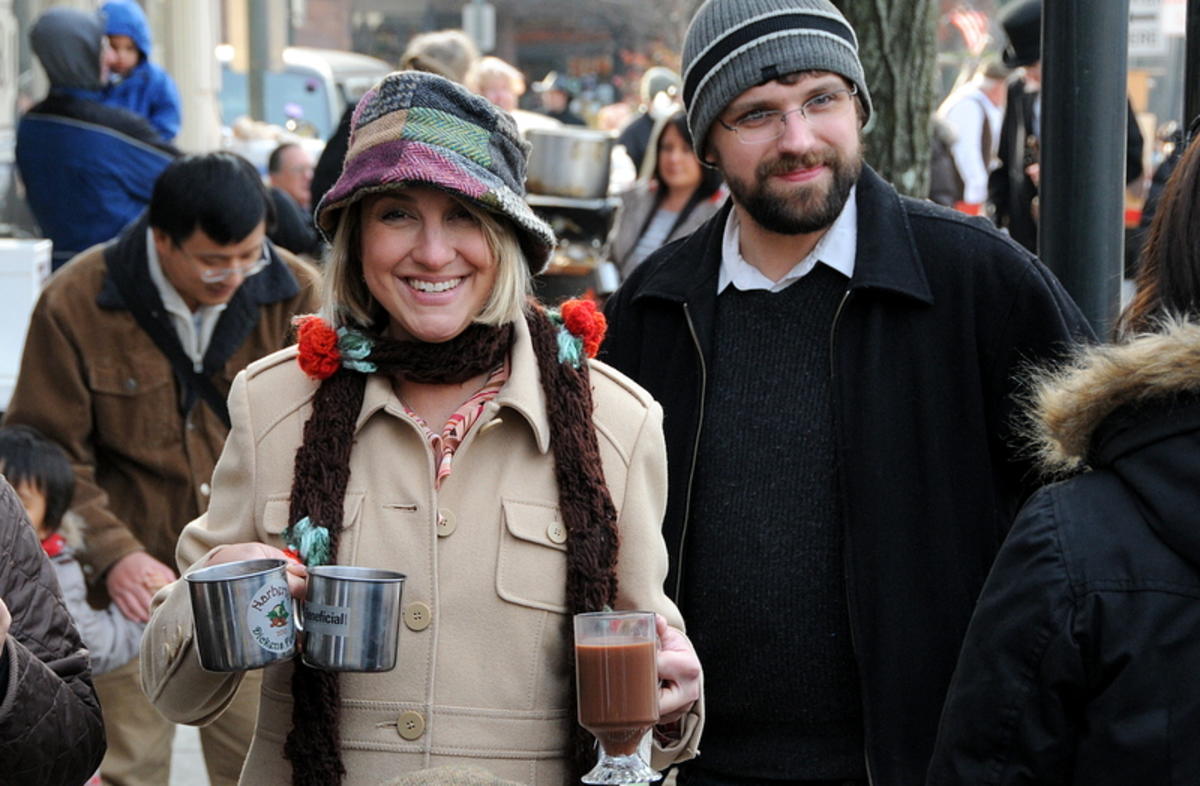 NARBERTH DICKENS FESTIVAL
December 8
Narberth
The Narberth Dickens Festival is the biggest holiday festival on the Main Line, where downtown Narberth transforms into 1840s London for one December afternoon every year. The event includes period street vendors and food, caroling, musicians, costumed performers, puppet shows, dance performances, ice sculpting, carriage rides, and much more. Kids join in the free scavenger hunt to search for costumed Dickens characters like Scrooge and Tiny Tim, and win a great prize. Easy access to Septa Regional Rail - 3 stops from 30th St Station on the Paoli/Thorndale line.
The Festival will be bigger and better than ever this year.  The Narberth Business Association is bringing back all the crowd favorites, and expanding with new activities and performances as well.  See the website for times and more information at www.narberthonline.com.
HOLIDAY TOY DRIVE: BOGO ADMISSION
November 30 - December 21
Eastern State Penitentiary Historic Site
One in 28 American kids has a parent behind bars. In Pennsylvania alone, there are approximately 81,096 children with a parent incarcerated in a PA state prison. What are the holidays like for these families?
Eastern State Penitentiary partners with local organizations to collect gifts for children with incarcerated parents. From November 30 through December 21, any Eastern State visitor who donates a new toy or children's book, in its original packaging (but please no gift wrap), will be granted a second admission free of charge.
Please feel free to donate new toys or children's books at Eastern State during public hours, even if you're not planning to take a tour. Items can also be purchased online and shipped directly to the penitentiary:
WILD LIGHTS
November 22 - January 5
Elmwood Park Zoo
Celebrate the holiday season with the return of Wild Lights to Elmwood Park Zoo! We're flipping the switch on millions of lights that will shine throughout the zoo.
You're in for a treat this holiday season as Wild Lights transforms Elmwood Park Zoo into a bright and stunning winter wonderland! Millions of lights will illuminate all of our 16 acres. You'll be dazzled by animated installations, interactive elements, and themed attractions. Follow the lighted path to visit Disco Ball Way and Candy Cane Lane, and be sure to stop by Santa's Workshop for photos with the big man himself. And don't forget, Santa's live reindeer will be returning to the zoo for photo ops as well!
Take a stroll through Snowflake Central and be dazzled by Rainbow Runway. Catch our giant video show in the giraffe yard, and marvel at the custom decorations in the Wonder Way Christmas Tree exhibit. And of course, be sure to visit Santa's Workshop for photos with the big man himself.
Montco Makers
Beer, Wine & Spirits Events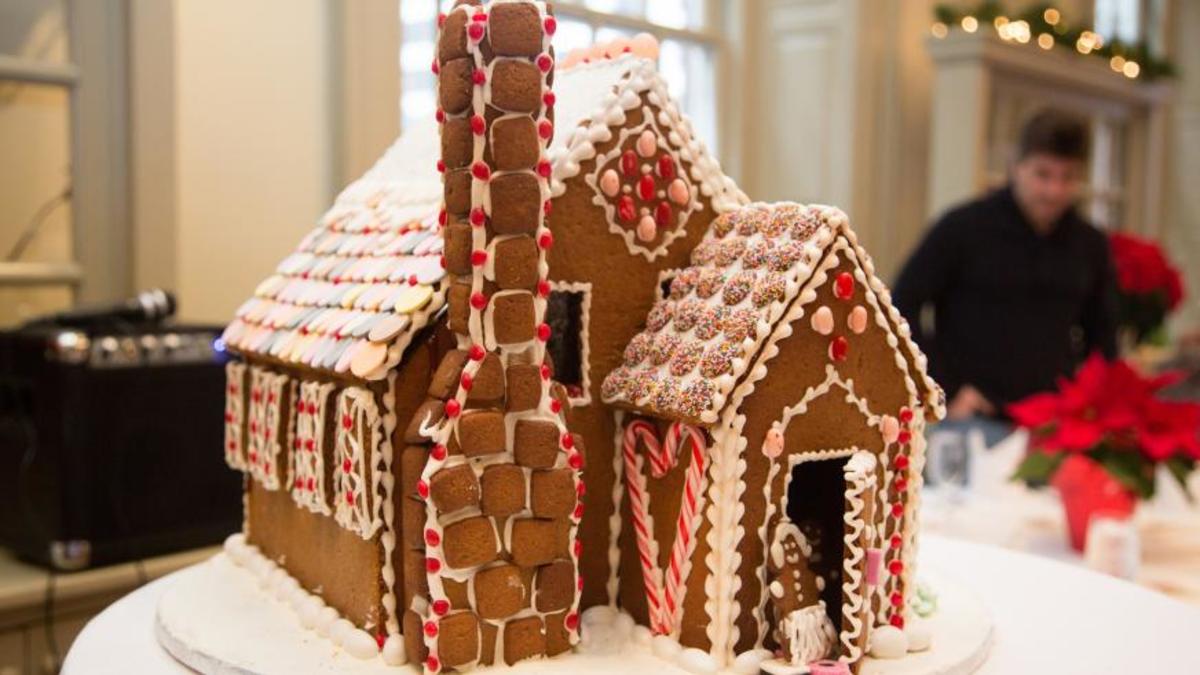 GINGERBREAD HOUSE WORKSHOP FOR ADULTS
November 30
Davio's Galleria Bakery + Cafe
This holiday season, gather the squad for an evening of gingerbread house building at Davio's Galleria Bakery + Cafe. Join Pastry Chef Candice Holovichas she leads a decorating demonstration, teaching guests how to build personalized gingerbread houses fit for the North Pole! The event is $45 per guest (excluding tax) and includes a selection of chef-inspired appetizers. Guests are invited to enjoy a cash bar featuring beer, wine, and specialty holiday cocktails. The Gingerbread House Workshop will take place on Friday, November 30th from 6:00PM-9:00 PM.
HOLIDAYS AT HOPE LODGE & BEER TASTING
December 1
Hope Lodge
Come take a self-guided tour of Hope Lodge decorated for Christmas, enjoy holiday music, train displays and much more! Reduced admission charged.
After the tour, join us for tastings of craft beers in our Colonial Kitchen (additional charge)
Adventure Montco
Energizing Events
'TWAS THE NIGHT BEFORE CHRISTMAS TRAIN
December 17
Colebrookdale Railroad
These special evening trains bring the storybook magic of the season to life Join us in your pajamas and sip complimentary hot cocoa as we read 'Twas the Night Before Christmas. Enjoy Christmas music and the comfort of our Edwardian-era cars, look for lights as the Secret Valley rolls past your window. Rumor has it Santa himself may appear with a gift for every child. Opt to have your photo taken with Santa and we'll print it out for you on-board! Merry Christmas! Approx. two-hour round trip.
Friday and Saturday evenings during December First Class Parlor passengers enjoy Holiday Music at our Grand Piano!
Parlor Car Tastings: all tastings include an hors-d'oeuvres plate.
SANTA'S POLAR BEAR EXPRESS
December 18
Colebrookdale Railroad 
Join Santa on a magical adventure into Christmas past on one of the most beautiful train journeys in the United States. Sip complimentary hot cocoa or enjoy Christmas cookies and, on some trains, sing favorite carols as the Secret Valley passes by your window. Santa brings a gift for every child, and every child has an opportunity to give their Christmas letter to him (we even provide the crayons!) The Victorian charm of our heated coaches makes Christmas memories to last a lifetime. Opt to have your photo taken with Santa and we'll print it out for you on-board!
CHRISTMAS TREE DECORATING FOR WILDLIFE
December 2
Norristown Farm Park
We're going to trim a tree in the park with edible ornaments for both feathered and furry friends. Join us in making and hanging the treats and take some home for decorating in your own backyard. Fun for the whole family! Pre-registration is required; meet in the Salt Wing.
Ages: adults & children 5 & up; $5 per family
Patriot Trails 
History Events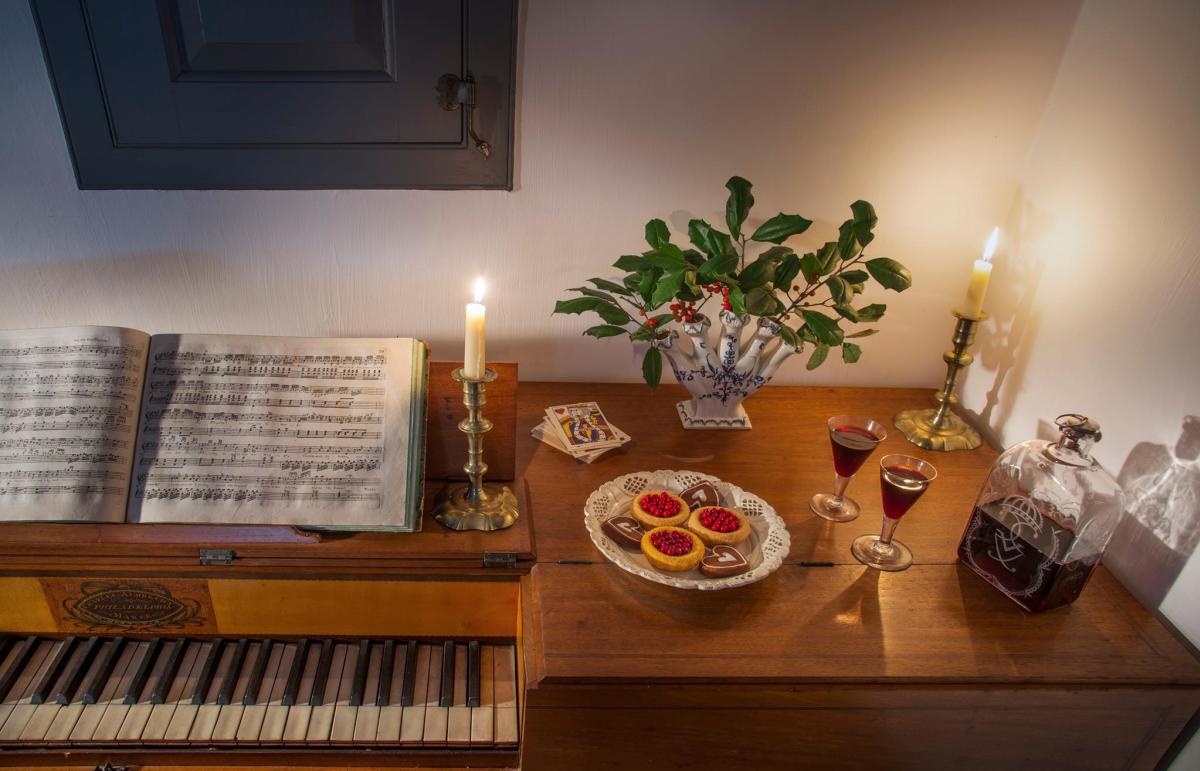 CANDLELIGHT TOURS
December 1
Peter Wentz Farmstead
The soft glow of candles will guide you throughout the Farmstead for tours showcasing colonial music, seasonal entertaining, and a visit from Belsnickel, a Pennsylvania German St. Nicholas in furs. Last tour begins at 8:30 pm.
All ages; suggested donation $2 per person.
CANDLELIGHT TOURS AT HISTORIC TRAPPE
December 1 - December 2
Historic Trappe
​​
Step back in time as you explore the Henry Muhlenberg House by candlelight. Savor the smell of fresh gingerbread and spices in the kitchen, learn about Pennsylvania German Christmas traditions from interpreters in period dress, and enjoy live piano music. The on-site gift shop will also be stocked for the holiday season with handmade local pottery, turned wooden bowls, books, and other unique goodies. Guided tours are available at other times by appointment; contact info@historictrappe.org for more details. Admission is $5/adults, $3 ages 12–17, $2 ages 6–11, and free under 6.
TWELFTH NIGHT TOURS
December 17 - January 6
Pottsgrove Manor
Bring the whole family to learn about the little known holiday of Twelfth Night during Pottsgrove Manor's holiday tours.
LAST WEEK: Pottsgrove Manor is transformed for the yuletide season to reveal the traditions of an 18th century Twelfth Night party. Twelfth Night was usually a lively celebration held on the day of Epiphany which marked the end of the Christmastide season. Guided tours of the manor feature all aspects of the festivities, from the intense preparations to the differences between the ways the Potts and their household staff experienced the celebration.
Arts Montco
Special Events
INTERNATIONAL BALLET THEATER PRESENTS THE NUTCRACKER
HOLIDAY POP-UP BOUTIQUE
December 1
Canvas Valley Forge
Looking for a unique gift or still have presents to wrap? We've got you covered.
Join us for a holiday pop-up boutique in the Great Room from 1 - 4 p.m. We'll feature various vendors throughout the area and have a gift wrapping station in the Canvas Room to make your gift giving easy.
MORE HOLIDAY CRAFTS
December 1​
Green Lane Park
Come out to the park to create unique holiday decorations using natural materials. At 10:00 am we will make "Kissing Balls" 
27 28
which can be used for many years to come. At 1:00 pm, join us for a "Holiday Wall-hanging" workshop. Participants are welcome to sign up for one or both workshops. No previous crafting experience needed! Bring a hot glue gun, if possible—we have many to loan out as well. Programs will meet in Enclosed Stone Pavilion in Green Lane Park (2144 Snyder Road, Green Lane, PA 18054). Spaces are limited, pre-registration required.
Ages 12 & up; materials fee: $8 per person, per workshop.
Arts Montco
Live Performances 
EVERY CHRISTMAS STORY EVER TOLD (AND THEN SOME)
November 30 - December 9
DCP Theatre
Every Christmas Story Ever Told
(And Then Some)
by Michael Carleton, James Fitzgerald, and John K. Alvarez
Instead of performing Charles Dickens' beloved holiday classic for the umpteenth time, three actors decide to perform every Christmas story ever told -- plus Christmas traditions from around the world, seasonal icons from ancient times to topical pop-culture, and every carol ever sung. A madcap romp through the holiday season!
Playing November 30 - December 15
Nov 30 - Dec 9
Friday and Saturday at 8:00 PM
Sunday at 2:00 PM
Dec 13 - Dec 15
Thursday, Friday and Saturday at 8:00 PM
*Opening Weekend Features Wine & Cheese
and Director's Reception
SINBAD
December 1
Keswick Theatre
Ranked by Comedy Central as one of the top 100 stand-up comedians of all time, Sinbad has built a loyal following by taking audiences' painful trials or embarrassing tribulations of day-by-day life, throwing them back in their faces, and causing an uproar of comedic hysteria.
THE COLOR PURPLE
November 8 - December 23
Theatre Horizon
LAST WEEK
"I'll write you every day. Nothin' but death will keep me from it!" So goes the promise Celie's sister vows as the young sisters are stripped from one another's lives in this intensely moving chronicle of a Southern family in the twentieth century. With a Grammy Award-winning score of jazz, ragtime, gospel, and blues, The Color Purple stays true to Alice Walker's Pulitzer Prize-winning novel, following resilient Celie on her life's journey over half a century—through joy and despair, anguish and thrilling hope—to discover her destiny and the power of love. Helmed by local director and Broadway performer Amina Robinson, this uplifting production will stay with you long after its exuberant finish.