Fair and festival season is officially upon us, and the #MakeItMontco calendar of events is as packed as ever. This week, attend a soiree under the stars, check out classic cars, enjoy authentic Greek food and celebrate National Trails Day – all in Montgomery County.
SUMMER SOIREE AT THE MUSEUM
June 1
Glencairn Museum
We have put together a series of parking lot events for the community this year. Our first one kicks off the summer just right!

Join us on June 1st from 10 AM until 4 PM for an afternoon of fun! There will be plenty to do for everyone. With Food, Beer, Crafts, Games, and Live Music from Rebecca Zimmerman, Gabriele Guma, NIIC the Singing Dog, Laura K., and Bitchfork Unplugged!

Mark your calendars and get ready for a kick-ass summer with us!
HORSHAM DAY
June 2
Horsham Township

Kick off summer with a full day of excitement at Horsham Day. The annual event takes place across three parks in Horsham Township and features a car show, kids games, monster truck rides, food trucks, live music, and a spectacular fireworks show at sunset.
CONSHOHOCKEN ARTS FESTIVAL AND CAR SHOW
June 2
Mary H. Wood Park
Celebrate the 2018 First Annual Conshohocken Arts Festival and Car Show this Saturday. This festival has it all: original paintings and drawings, handmade crafts, unique cars on display, local food vendors and live music.
PERKIOMEN VALLEY ART & FOOD TRUCK FESTIVAL
June 2
Perkiomen Valley HS
The annual Perkiomen Valley Art & Food Truck Festival brings some of the area's top mobile eats to Collegeville, along with great live music, DJs, local artists, and more.
PATRIOT TRAILS
HISTORY EVENTS
NATIONAL TRAILS DAY
June 2
​Valley Forge National Historical Park
Celebrate America's 50th Anniversary of the National Trails System by visiting Valley Forge for National Trails Day this Saturday. Join experienced park staff, partners, and volunteers on guided hikes and walks - preregister today!
CIVIL WAR EVENT
June 2 - 3
Pennypacker Mills

Step back in time as the Civil War comes to life at Pennypacker Mills. The two-day program has plenty to see and do: artillery demonstrations, daily battles, exhibits, music, speakers, mansion tours and a soldier enlistment for kids.
MONTCO MAKERS
BEER, WINE AND SPIRITS EVENTS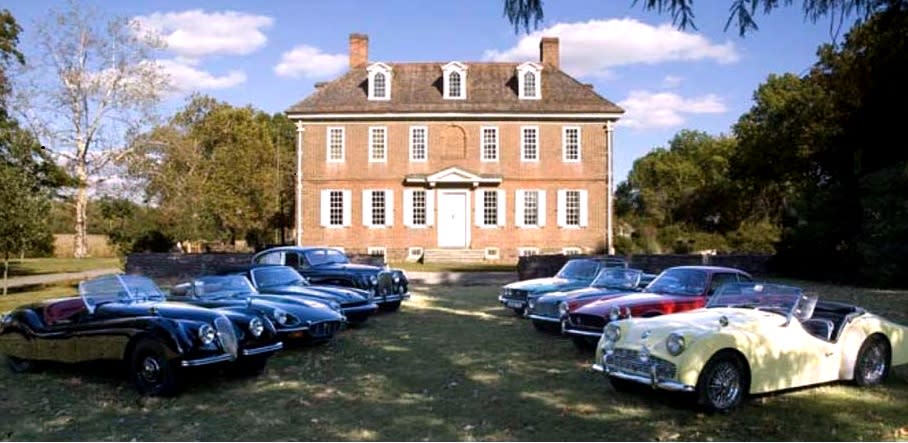 ALES & PETALS
June 2
Hope Lodge
A new tradition at Hope Lodge, Ales and Petals began in 2017 combining history and great brews. The event features tastings of craft beer and cider plus live music, great food, mansion tours and colonial-era games for the kids. The event will really rev up in 2018 with the addition of the Cars & Motorcycles of England Car Show.
ADVENTURE MONTCO
ADRENALINE FUELED EVENTS
SCHUYLKILL RIVER SOJOURN
June 2-7
Presented by Schuylkill River Greenways

The Schulykill River Sojourn is a week-long paddle of the Schuylkill River, starting in Schuylkill Haven, Schuylkill County, and ending in Philadelphia. The Sojourn spends three days in Montco, beginning on Tuesday, June 5 when the paddlers debark for a 20th anniversary celebration in Pottstown's Riverfront Park. On Wednesday, the Sojourn arrives at Lock 60 in Mont Clair, and on Thursday, paddlers will lunch at Valley Forge Park before overnighting in West Conshohocken.
PERKIOMEN CREEK SOJOURN
June 2
Perkiomen Watershed Conservancy
Take to the water for a day of adventure during the annual Perkiomen Creek Sojourn. Every June, the seven-mile trip takes canoers and kayakers from Schwenksville to Oaks. The 2018 edition is scheduled to launch on June 2.
ARTS MONTCO
LIVE MUSIC, COMEDY AND PERFORMANCES