With nearly 20 incredible things to do this week in Montco, the cold weather blues don't stand a chance. Foodies rejoice as dineKOP Restaurant Week kicks off, along with a Chocolate Lovers' Cocktail Workshop at Boardroom Spirits and tea with the Mad Hatter. Not to mention, there's plenty of concerts and live theater this week to #MakeItMontco. And don't forget to find the leprechauns!
FEATURED EVENTS

dineKOP RESTAURANT WEEK
March 11- 17
Presented by King of Prussia District
The annual celebration of King of Prussia's dining scene returns March 5 to 11 when the King of Prussia District hosts dineKOP Restaurant Week. Nearly 30 restaurants will be offering special prix fixe pricing for lunch and dinner throughout the week.
GREAT NARBERTH LEPRECHAUN HUNT
March 10
Downtown Narberth
St. Patrick's Day gets off to an early start on March 10, when the Great Narberth Leprechaun Hunt kicks off from 1-4 p.m. Kids hunt for leprechauns throughout the downtown district, collecting treats along the way. When they find them all, they earn a St. Paddy's Day prize.
PATRIOT TRAILS
History Events
ARTS MONTCO
LIVE MUSIC, COMEDY, AND PERFORMANCES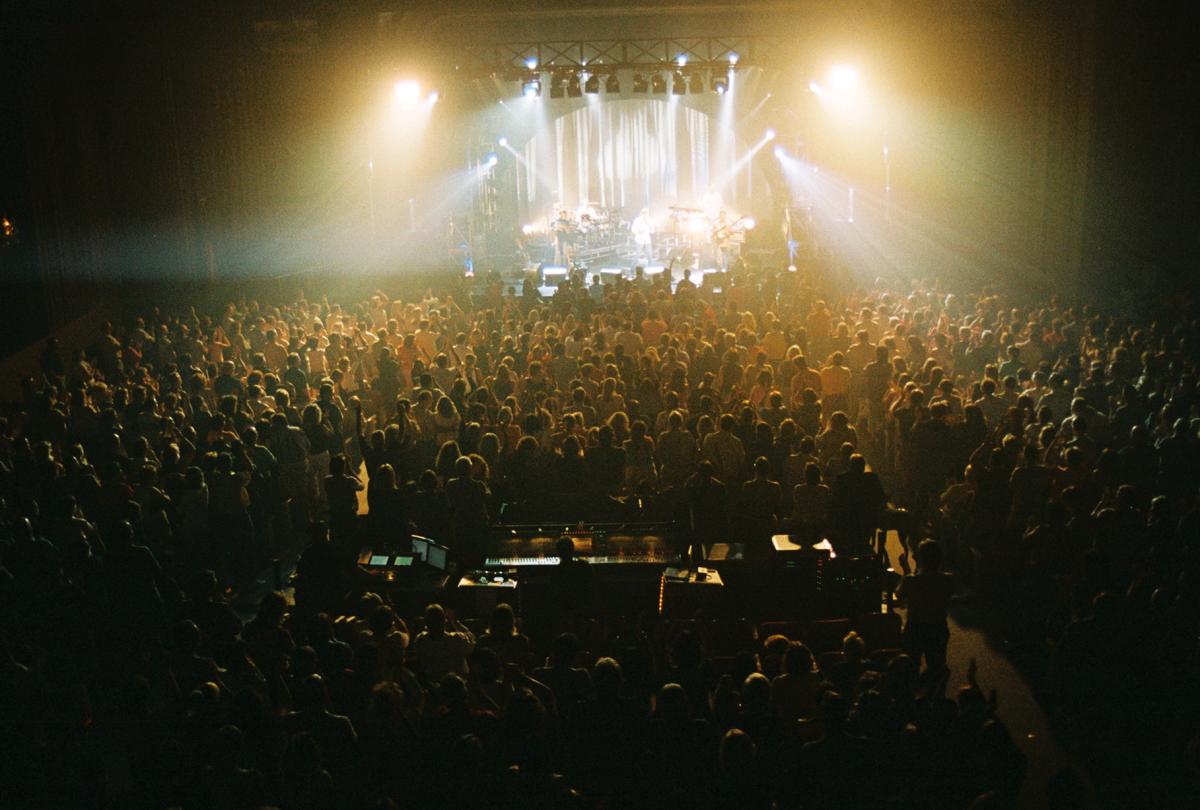 THE BOROWITZ REPORT LIVE WITH ANDY BOROWITZ
March 8
Keswick Theatre
The New York Times best-selling author and comedian who has written for The New Yorker since 1998 is taking his satirical news column on the road. Join Andy Borowitz for an evening of conversation & storytelling as we get down to addressing what in the world is going on!
Also appearing at the Keswick this week are Rock and Roll Hall of Fame inductee Dave Mason on March 9, the ultimate Neil Diamond Tribute group, Real Diamond, on March 10, and soul pioneers The Righteous Brothers on March 11.
COMEDY CLUB PRESENTS: RC SMITH & TRACY LOCKE
March 9
Valley Forge Casino Resort
Known in the television and comedy industry as one of the best audience warm-up men in the business, RC is currently the warm-up comic for "The Rachel Ray Show" and has also done worked on "The Colbert Report", The Tony Danza Show", "Who Wants to be a Millionaire", "The Caroline Rhea Show", "Ricki Lake", and NBC's "Clash of the Choirs". 
Tracy Locke has been performing as a professional comedian for over 12 years, from sold out shows at Radio City Music Hall to comedy clubs across the nation. She has hosted everything from television, live events, and award shows to corporate team building events. Tracy Locke has done it all! 
HARLOWE JONES
March 9
The Underground
"We first had our toes curled up in our shoes playing tapes and records from the likes of Sam Cooke, The Rolling Stones, Jimi Hendrix, Otis Redding, and Led Zeppelin. We know that there are feelings in each of us that can only be felt in the presence of live music, so we create music with sticks and strings and our voices that feels like love, and loss, and struggle, and joy."
Another performance at The Underground this week is Ladies of Lansdale Candy Crush on Saturday. The Ladies return for a special March edition! 
FRIDAY NIGHT JAZZ AT WOODMERE
March 9
Woodmere Art Museum
Philadelphia is the "Home of the Jazz Organ" because of artists like Shirley Scott, who took the B-3 organ to new heights. Organist Rich Budesa swings classic tunes "Sugar," "Don't Mess with Mister T," and more with Umar Raheem's saxophone stylings of Stanley Turrentine, Scott's husband. 
Also at the Woodmere this week is Tuesday Nights at the Movies - Smile on March 6, where Michael Ritchie's sharp, ironic comedy hits a broad target—the ludicrous world of teen beauty pageants.
THE JIM HOLTON QUARTET
March 10
August Moon Restaurant
Crying Sam Entertainment presents Second Saturday Jazz, featuring some of the area's best in jazz music taking the stage at the August Moon Restaurant in Norristown. This month's featured performer is The Jim Holton Quartet.
LIVELY ARTS FAMILY SERIES: JUSTIN ROBERTS
March 10
Montgomery County Community College
Justin Roberts, a two-time Grammy nominee, is truly one of the "all-stars" of the indie family music scene. For nearly 20 years, Justin has been creating the soundtrack to families' lives, crafting songs that navigate the joys and sorrows of growing up.
POINT ENTERTAINMENT PRESENTS FIVE FOR FIGHTING WITH STRING QUARTET
March 11
Colonial Theatre
Chart-topping and multi-platinum singer/songwriter John Ondrasik, who goes by Five for Fighting, burst on the scene some 15 years ago with his Grammy nominated hit "Superman (It's Not Easy)." On touring with a string quartet Ondrosik says "The quartet shows have been fantastic....to present the more ambitious songs, as well as the popular tunes, in this format has refueled my passion for performing."
ARTS MONTCO
ON STAGE AND SCREEN
CRAVE MONTCO
Dining Events
CHOCOLATE LOVERS' COCKTAIL WORKSHOP
March 8
Boardroom Spirits
Chocolate and cocktail lovers rejoice! This is a one-of-a-kind cocktail workshop where you'll be making and enjoying cocktails like 'Orange You Glad I'm Cordial' and more. Each cocktail you create will be paired with a signature Asher's chocolate.
MAD HATTER'S TEA PARTY
March 10
Willow Grove Park Mall
Don't be late for a very important date! There's plenty of time to say "hello" to the Easter Bunny at Willow Grove Park. Visit the Bunny, and then continue your journey down the rabbit hole to Wonderland for the Mad Hatter's Tea Party – an adventure of magic and delight.