A brand new week means a batch of brand new, incredible events coming to Montgomery County. Join in the fun with opportunities for adventure, a booming dining scene and endless concerts & comedy shows happening right here in Montco!
Special Events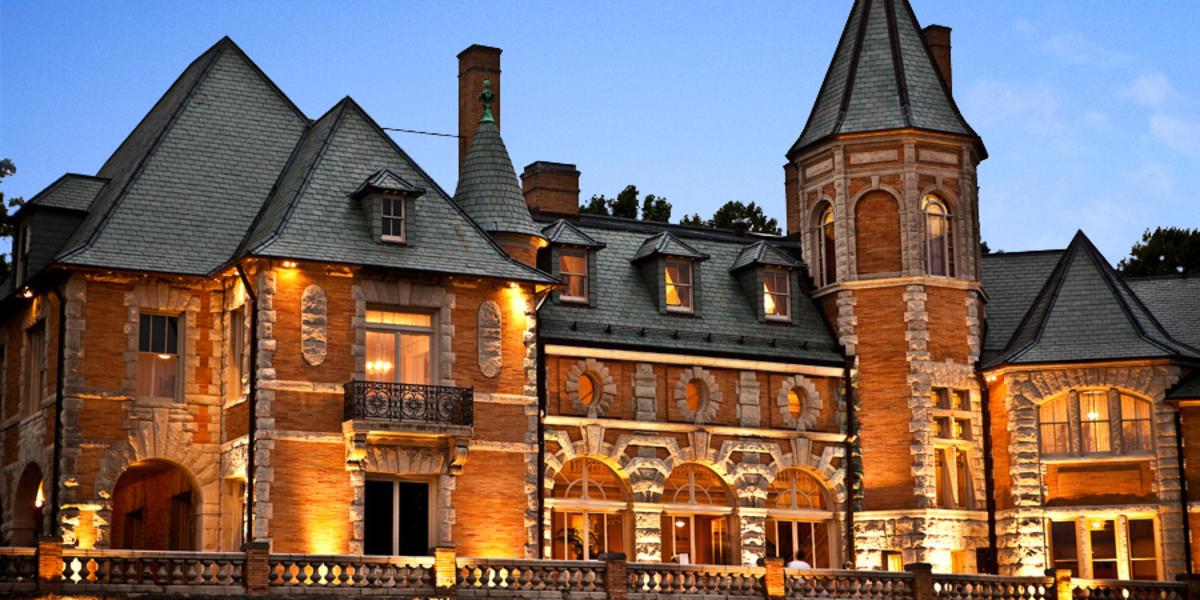 LANDMARK IN LIGHTS 2019
June 25
​Bryn Athyn Historic District
General admission is FREE. Additional activities for a small fee (see below).
Enjoy quiet reflection as you explore the grounds of the Bryn Athyn Historic District in lights. 
Cairnwood EstateOpens a New Window.: FREE Admission to the Garden House, including exhibitions and an orientation video; self-guided house tours: $5/person.
Bryn Athyn CathedralOpens a New Window.: FREE Admission; self-guided tours of the building and gardens.
Glencairn Museum: FREE Admission to the first floor, including exhibitions, an orientation video, and a free cell phone audio tour; rides to the Tower fee $5/person.
Free parking throughout the Bryn Athyn Historic DistrictOpens a New Window..
Given the age and construction of the buildings, some areas are not wheelchair accessible. Children 12 and under must be accompanied by an adult. No wheelchairs beyond the first floor of Cairnwood and Glencairn. No backpack-style baby carriers. Photography for private use is permitted. No drones, flash, tripods, selfie-sticks, or videography.
TWILIGHT ON THE RIVER
September 11
Bridgeport, Pa
Something for everyone! Make it a family night out! Open-air market in a lovely setting along the Schuylkill River in Bridgeport, PA. Open May through September. Second and Fourth Wednesdays. 4:30-8:00 pm. A mix of local vendors, food, music, and games.
Montco Makers
Beer, Wine & Spirits Events
TELFORD NIGHT MARKET
September 11
Telford Train Station
The Telford Night Market is a seasonal family-friendly open-air night market. TNM features independent vendors selling curated food, fresh produce, merchandise and art.
TNM works with surrounding nonprofits and businesses for community collaborations that celebrate the diversity and heritage of Telford, PA.
ADMIRAL'S TAVERN
May 10 - September 28
Independence Seaport Museum
Kick back on summer nights with stunning views of the Ben Franklin Bridge and a cold drink in hand, all while aboard the oldest steel warship afloat in the world.  The Admiral's Tavern beer garden (21+) is popping up again on Cruiser Olympia at Independence Seaport Museum every Friday and Saturday from 6:30 - 10:30 p.m.  
Gather your crew for drinks, snacks, fun, and games on the most historic ship in Philadelphia.  Food will be available for purchase.
Cover charge: $8 per person, includes on drink ticket. 
Adventure Montco
Energizing Events
PADDLE PENN'S LANDING
May 3 - September 29
Independence Seaport Museum
Paddle your way around the Penn's Landing basin in a kayak, rowboat, swan, or dragon for the perfect outdoor recreational activity.  Located near Spruce Street Harbor Park and the Hilton Penn's Landing, Paddle Penn's Landing is a unique afternoon adventure with family and friends or a memorable date with your sweetheart on the Delaware River in Philadelphia.
GARDEN SPOT VILLAGE TRAIN ROOM OPEN HOUSE
June 29 
Garden Spot Village
The Garden Spot Village Train Club will host an Open House in the Train Room. The HO-gauge train layout includes Thomasville and the ever-popular "Talk with Thomas" event. The O-gauge train layout includes waterfalls, a drive-in movie theater, a Ford dealership showroom and more. Both layouts provide plenty of train action complemented with heavily detailed scenery. Free and open to the public.
Patriot Trails
Historic Events
HEX SIGNS: SACRED & CELESTIAL SYMBOLISM IN PENNSYLVANIA DUTCH BARN STARS
March 1 - November 3
Bryn Athyn Historic District
 
Explores themes of sacred and celestial imagery in the traditional arts of the Pennsylvania Dutch, with special emphasis on the decorated barns of Southeastern Pennsylvania. This exhibition, which features actual examples of barn stars, decorated objects, and related images, is guest curated  by Patrick Donmoyer, director of the Pennsylvania German Cultural Heritage Center at Kutztown University. Donmoyer is the author of Hex Signs: Myth and Meaning in Pennsylvania Dutch Barn Stars (2013). The Heritage Center and Glencairn Museum will collaborate on a full exhibition catalog for the Glencairn exhibition. 
Arts Montco
Special Events
BEETHOVEN'S 9TH WITH THE PHILADELPHIA ORCHESTRA
June 24
​The Mann Center for the Performing Arts
On June 24th, Yannick Nézet-Séguin, The Philadelphia Orchestra's Music Director, will make his conducting debut at the Mann for an evening that is certainly not to be missed. Not since the era of the legendary Wolfgang Sawallisch has a current Philadelphia Orchestra Music Director graced the Mann's stage, a magnificent facility specifically built for the Orchestra in 1976!

The first half of this momentous evening will feature the Philadelphia Community Mass, a performance inspired by Leonard Bernstein's MASS and conceived by Nolan Williams, Jr., the Mann's Festival Artistic Director. The Philadelphia Community Mass is an immersive concert-theatrical experience that explores anew the relevance of faith in our times. Co-presented by the Mann and NEWorks Productions, the work features new, sacred compositions by American composers Evelyn Simpson-Curenton, Dr. Rollo Dilworth, Ruth Naomi Floyd, and Dr. Jay Fluellen.
 
BADFISH
June 27
​Ardmore Music Hall
Over the past 14 years, Pat Downes, Scott Begin, and Joel Hanks, collectively known as Badfish, have traversed borders, adopted friends, cruised highways, popped tires, loitered in parking lots, stormed clubs, blazed festivals, and raised the decibel level across their broad tour terrain. 
Their mission, throughout their eminent career, has remained the same: bring the awesome music and message of Sublime to their spirited fans, wherever they may be. In paying tribute to one of the most galvanizing musical acts in history, Badfish tries to revive the Sublime experience by keeping faithful to their down-to-earth,
punk rock attitude.
Eschewing wigs and gimmicks, Badfish's philosophy is to deliver Sublime's music faithfully, spread good vibes, and push the envelope of performance to create a concert experience that surges with energy and originality.
WDAS SUMMER BLOCK PARTY FEATURING JILL SCOTT, JAZMINE SULLIVAN, MASE, MUSIQ SOULCHILD & DJ D-NICE
June 29
​The Mann Center for the Performing Arts
Summer Block Party sets the pace for R&B and soul-centric festival. Since its launch in 2015, it has sold out every year and steadily grown with lineups consisting of genre luminaries and the next generation's hottest young R&B stars. Previous lineups boasted everyone from Erykah Badu and Jazmine Sullivan to Miguel, Babyface, Ludacris, Ledisi and SWV, to name a few. The WDAS Summer Block Party returns to the Mann on June 29 with performances by: Jill Scott, Jazmine Sullivan, Mase, Musiq Soulchild, and DJ D-Nice.

Tickets are on sale now via Ticketmaster.com, (800) 982-2787, or the Mann Box Office.
Arts Montco
On the Stage