What better way to kick off the start of Summer than by participating in some of many events happening this week in Montco! Whether you're a music lover, foodie or history buff, make sure you remember to #MakeItMontco!
FEATURED EVENTS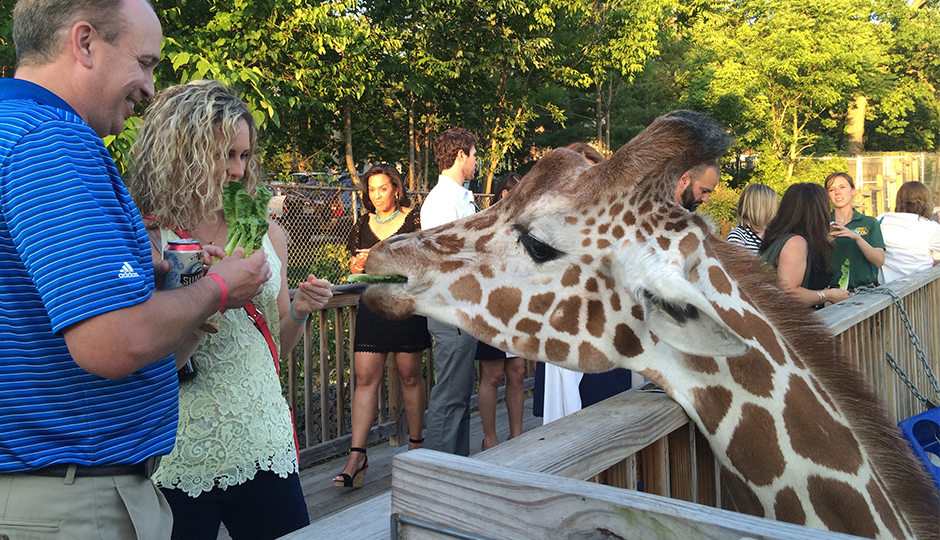 BEAST OF A FEAST
June 21
Elmwood Park Zoo
Guests at this annual party at Elmwood Park Zoo will indulge in the culinary excellence, with tastings from 50 of Montco's best restaurants, breweries, wineries, and distilleries. The event also includes live music and animal encounters.
POTTSTOWN RUMBLE
June 22 - June 24
Mantawany Park
The Pottstown Rumble is a 3 day fun-filled event the Friday after fathers day through the following Sunday. Along with amazing competition at all levels of the tournament, the Rumble offers plenty of other activities. Friday brings our Pottstown Rumble Juniors, Men's and Women's Masters Grass Doubles Tournaments.
TOOMANYGAMES 2018
June 22 - June 24
Greater Philadelphia Expo Center at Oaks
The longest running and largest gaming convention in Pennsylvania are expecting an attendance of nearly 15,000 guests. The 2018 event will be the largest event in the convention's history. TooManyGames is the premier event for anyone interested in video games, board games, CCG's, and tabletop gaming. TooManyGames is known for its video game music concerts, arcades, chiptunes, industry panels, and panels by famous YouTubers and gamers such as SomeCallMeJohnny, Vinesauce, JeromeASF, and DAGames. 
PATRIOT TRAILS
HISTORY EVENTS
2018 LUNCH & LEARN SPEAKER SERIES
June 20
Valley Forge National Historical Park
Bring your lunch to Valley Forge Park on select Wednesdays, this being the first of the season, for the summer Lunch & Learn Speaker Series. This week's speaker series features "The Peale Museum Portraits of Washington's Continental Army Officer's". 
SECRET VALLEY EXPEDITION
June 21
Colebrookedale Railroad Preservation Trust
Once the province of pioneers and patriots, the Colebrookdale is your ticket to a verdant land lost in time. The Colebrookdale Railroad offers nearly two-hour expeditions into the Secret Valley, one of the most scenic and historic regions in the northeast. Event takes place from 12:30 p.m. to 2:30 p.m.
STATE HISTORICAL MARKER DEDICATION
June 23
Boehm's United Church of Christ
Come out to the dedication of an official State Historical Market commemorating John Philip Boehm, as there will be an open house to explore the church building and cemetery from 9 a.m. to 12:30 p.m. 
CRAVE MONTCO
FOOD AND DINNING EVENTS
ARTS MONTCO
ARTS & CULTURE EVENTS
ARTS MONTCO
LIVE PERFORMANCES