What better way to kick off the start of Summer than by participating in some of many events happening this week in Montco! Whether you're a music lover, foodie or history buff, make sure you remember to #MakeItMontco!
FEATURED EVENTS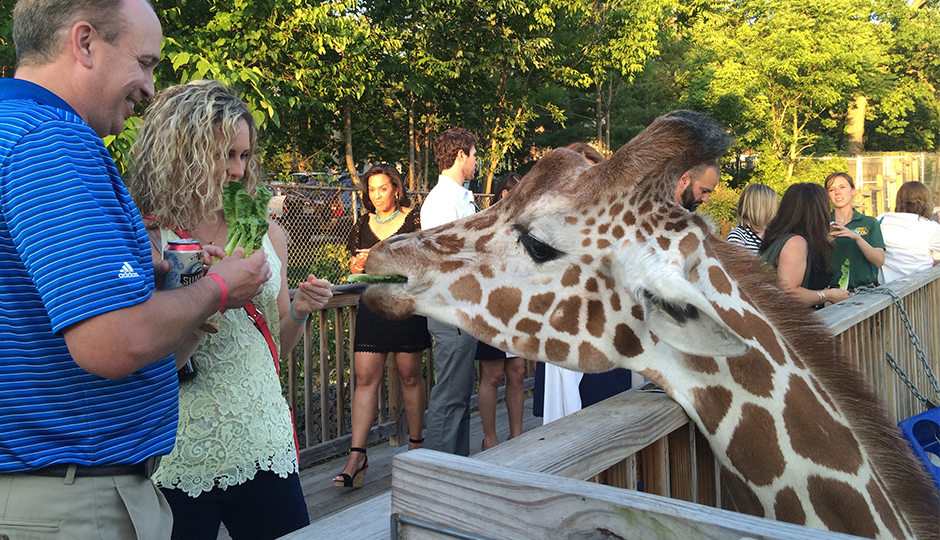 BEAST OF A FEAST
June 21
Elmwood Park Zoo
Guests at this annual party at Elmwood Park Zoo will indulge in the culinary excellence, with tastings from 50 of Montco's best restaurants, breweries, wineries, and distilleries. The event also includes live music and animal encounters.
POTTSTOWN RUMBLE
June 22 - June 24
Mantawany Park
The Pottstown Rumble is a 3 day fun-filled event the Friday after fathers day through the following Sunday. Along with amazing competition at all levels of the tournament, the Rumble offers plenty of other activities. Friday brings our Pottstown Rumble Juniors, Men's and Women's Masters Grass Doubles Tournaments.
TOOMANYGAMES 2018
June 22 - June 24
Greater Philadelphia Expo Center at Oaks
The longest running and largest gaming convention in Pennsylvania are expecting an attendance of nearly 15,000 guests. The 2018 event will be the largest event in the convention's history. TooManyGames is the premier event for anyone interested in video games, board games, CCG's, and tabletop gaming. TooManyGames is known for its video game music concerts, arcades, chiptunes, industry panels, and panels by famous YouTubers and gamers such as SomeCallMeJohnny, Vinesauce, JeromeASF, and DAGames. 
PATRIOT TRAILS
HISTORY EVENTS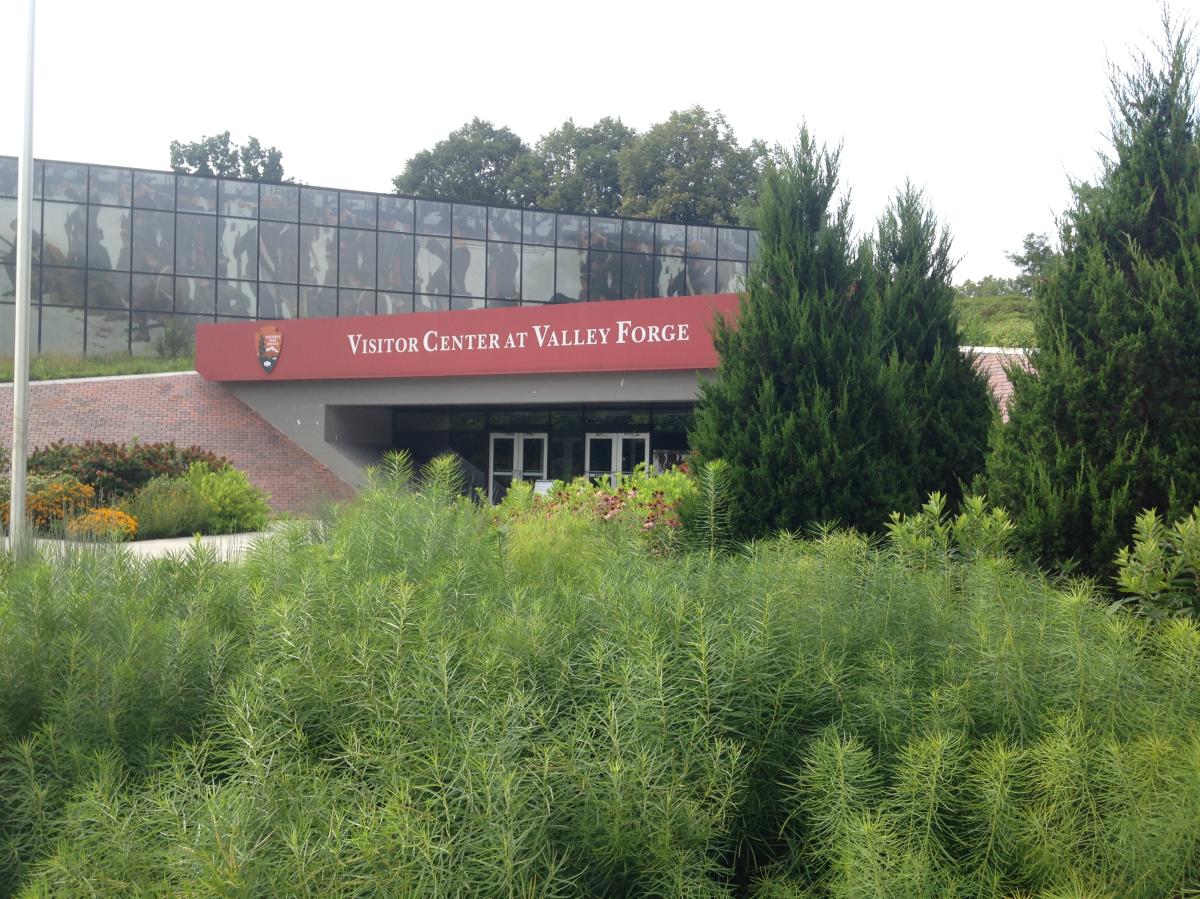 2018 LUNCH & LEARN SPEAKER SERIES
June 20
Valley Forge National Historical Park
Bring your lunch to Valley Forge Park on select Wednesdays, this being the first of the season, for the summer Lunch & Learn Speaker Series. This week's speaker series features "The Peale Museum Portraits of Washington's Continental Army Officer's". 
SECRET VALLEY EXPEDITION
June 21
Colebrookedale Railroad Preservation Trust
Once the province of pioneers and patriots, the Colebrookdale is your ticket to a verdant land lost in time. The Colebrookdale Railroad offers nearly two-hour expeditions into the Secret Valley, one of the most scenic and historic regions in the northeast. Event takes place from 12:30 p.m. to 2:30 p.m.
STATE HISTORICAL MARKER DEDICATION
June 23
Boehm's United Church of Christ
Come out to the dedication of an official State Historical Market commemorating John Philip Boehm, as there will be an open house to explore the church building and cemetery from 9 a.m. to 12:30 p.m. 
CRAVE MONTCO
FOOD AND DINNING EVENTS
ARTS MONTCO
ARTS & CULTURE EVENTS
PAINT & SIP PATRIOTIC SPIRITS
June 19
Five Saints Distilling
Presented by Painting With a Twist, enjoy a unique evening painting with friends in the historic fire house that they've converted into their distillery, while we sip their handcrafted, locally made spirits and cocktails! Come share the spirits!
SUMMER SOCIAL / JUNETEENTH CELEBRATION!
June 19
Theatre Horizon
Join the Norristown Chamber of Commerce on Tuesday, from 6 p.m. to 8 p.m. for a night of food, drink, networking!  Even more, the Executive Board of the Chamber and Theatre Horizon will be making two special and exciting announcements!
WIZARDING NIGHT
June 19
Painting With A Twist
Wizarding Night is back with a new painting! Join us for a magical painting adventure! Professor Brushbeard, aka super fan Artist Kristen, will be your guide! Accio Paintbrush! Cast a spell with us on Tues, June 19th at 7pm! All ages welcome to paint! BYOB 21+. Trivia! Prizes! Dress in the spirit for a chance at more prizes! Grab a seat and let the magic begin!
ROGER DALTREY PERFORMS THE WHO'S 'TOMMY' WITH THE CHAMBER ORCHESTRA OF PHILADELPHIA
June 19
The Mann Center for the Performing Arts
Kick off the 2018 summer season and join Roger Daltrey performing The Who's 'TOMMY' with members of The Who Band (guitarist/backup singer Simon Townshend, guitarist Frank Simes, keyboardist Loren Gold, bassist Jon Button and drummer Scott Devour) and The Chamber Orchestra of Philadelphia on June 19th. Witness the seminal rock opera like you've never heard it before! Show begins at 8 p.m.
 
HAPPY TOGETHER TOUR 2018
June 20
Keswick Theater
This summer, the Happy Together Tour returns with six headline artists who delivered the biggest hits of the era: The Turtles, Chuck Negron, formerly of Three Dog Night, Gary Puckett & The Union Gap, The Association, Mark Lindsay, former Lead Singer of Paul Revere & The Raiders and The Cowsills.
Also featured this week: The Monkees Present: The Mike and Mickey Show | Cesar Millan (Dog Whisperer) LIVE!
SUMMER SOLSTICE WAKE-UP CELEBRATION
June 21
Morris Aboretum of the University of Pennsylvania
At 6 a.m. the Morris Arboretum will be welcoming summer by gathering at the Time in the Garden Sundial exhibit in the Azalea Meadow to experience the marking of the solstice at 6 a.m. Bring along your mat and stay afterwards for an hour of yoga and meditation suitable for the whole family. Extra mats will be available. Members only; pre-registration required. 
Also featured this week: Dogs and Bark Tour
RED WANTING BLUE
June 21
Sellersville Theater 1894
Hailed as "Midwestern rock heroes" by American Songwriter, Red Wanting Blue spent the last twenty years establishing themselves as one of world's most enduring concert attractions notching appearances on Letterman to NPR and reaching #3 on the Billboard Heatseekers chart. Show begins at 8 p.m.
Also featured this week: View & Brew Free Movie: The Incredibles | Reverand Horton Heat W/ Big Sandy & Lara Hope & The Arktones | Marc Broussard | Southern Culture On The Skids W/ the GTVS | The Dustbowl Revival | Tribute to Dave Brubeck & More from the Eric Mintel Quartet
STEREOTYTANS
June 22
The Underground
Come out to Philadelphia's favorite comic book rock band for an all night event from 8 p.m. to midnight. 
AMY FADEN DUO AT VALLEY BEACH
June 22
Valley Beach Poolside Club
With free admission who would want to miss out on an amazing live performance and Valley Forge's very own poolside club?! The event begins at 8 p.m. and is open to anyone 21 and over. 
Also featured this week: The FM Band
BROKEN ARROW (NEIL YOUNG TRIBUTE)
June 22
Ardmore Music Hall
Broken Arrow performs the music of Neil Young, featuring both the rockin' electric Crazy Horse tunes and the more acoustic, pedal steel driven country rock material. The band delivers these classic songs faithfully while taking them out on some jamming excursions and tastefully tweaking some of the arrangements. These guys always have audiences on their feet singing along and demanding encores at every show.
Doors open at 7:30 p.m. || Show begins at 8 p.m.
Also featured this week: Trevor Hall | Jimmy Vivino & The East Coast Bluesoul Rockers
COMEDY CLUB PRESENTS: KEVIN DOWNEY JR.
June 22
Valley Forge Casino Resort
Known his appearance on "America's Got Talent", "Comedy Central", "What Not to Wear" and "Queer Eye for the Straight Guy". Kevin appears at the Trop's "Comedy Stop" in Las Vegas at least four times a year. Show starts at 8 p.m.
THE BRIDGES OF MADISON COUNTY
June 22 - June 23
The Dramateures, Inc. at the Barn Playhouse 
Based on the best-selling novel, The Bridges of Madison County captures the lyrical expanse of America's heartland along with the yearning entangled in the eternal question, "What if...?" Francesca Johnson, a beautiful Italian woman who married an American soldier to flee war-ravaged Italy, looks forward to a rare four days alone on her Iowa farm when her family heads to the 1965 State Fair. Event starts at 8 p.m.
ARTS MONTCO
LIVE PERFORMANCES