No celebration is complete without delicious food and great company! Join in the party this week at Elmwood Park Zoo's Beast of a Feast, Bridgeport Carnival 2019 and tons of incredible events coming this week, only in Montco!
Special Events
BEAST OF A FEAST
June 20
Elmwood Park Zoo
More than 1,200 guests flock to Beast of a Feast to sample the finest culinary creations from dozens of Montgomery County's most popular restaurants. Strolling the zoo at sunset, guests will not only experience exclusive animal encounters, they will also encounter Tito's Handmade Vodka libation stations – five open bars spread amid the Elmwood Park Zoo's amazing exhibits.
Live music, DJ's and dancing round out Beast of a Feast – making it not only the area's must-attend event, but also a Party for a Purpose! This one night of partying raises over $120,000 to support the zoo's animal care needs, conservation efforts, and dedication to provide free educational programming to low income and special needs learners.
BRIDGEPORT CARNIVAL 2019
June 18 - 19
Bridgeport Borough Hall
Come join Growing Bridgeport Together at the third annual Bridgeport Carnival, Tuesday June 18th to Saturday June 22nd. Pay one price, ride all night! Swikas Amusements is teaming up with the Borough of Bridgeport to bring five days of affordable family fun! Please be sure to visit us and other local vendors next door, where you will also find live music and a beer garden on Thursday, Friday, and Saturday nights (June 20-22)! Musical acts this year include The Mighty Manatees, AM Radio, and Under the Influence. In addition, the soothing tones of the Emmanuel Ohemeng Trio will be filling Bridgeport's streets on Tuesday and Wednesday nights (June 18-19).
TOOMANYGAMES
June 21 - June 23
Greater Philadelphia Expo Center
TooManyGames, the longest running and largest gaming convention in Pennsylvania, will take place June 21 – 23, 2019 at the Greater Philadelphia Expo Center in Oaks, Pa. With an expected attendance of over 15,000 guests, the 2019 event will be the largest event in the convention's history. 
Friday June 21st 2 PM to 10 PM
Saturday June 22nd 11 AM to 10 PM
Sunday June 23rd 11 AM to 5 PM

TooManyGames is the premier event for anyone interested in video games, board games, CCG's, and tabletop gaming. TooManyGames is known for its video game music concerts, arcades, chiptunes, industry panels, and panels by famous YouTubers and gamers such as Vinesauce, The Runaway Guys, Scott the Woz, Boogie2988, SomeCallMeJohnny. It also features the highly anticipated Indie Game Showcase where game developers show off their newest creations. This year's TooManyGames will host concerts by Epic Rap Battles of History, Mc Chris, Crush 40, DAGames, Keith Apicary, Psychostick and more.

Known also for tournaments, TooManyGames will feature an Overwatch National Championship Series Minor Tournament with N3rd Street Gamers. The weekend will also a Super Smash Bros Tournament with a $2,500 pot bonus and various retro game tournaments. 

The 2019 marketplace will feature more than 100 vendors selling retro games, new games, board games, crafts, art and more. A variety of ticket options from a single day to three-day pass and group tickets are available on the website. 
Montco Makers
Beer, Wine & Spirits Events
Adventure Montco
Energizing Events
PADDLE PENN'S LANDING
May 3 - September 29
Independence Seaport Museum
Paddle your way around the Penn's Landing basin in a kayak, rowboat, swan, or dragon for the perfect outdoor recreational activity.  Located near Spruce Street Harbor Park and the Hilton Penn's Landing, Paddle Penn's Landing is a unique afternoon adventure with family and friends or a memorable date with your sweetheart on the Delaware River in Philadelphia.
Patriot Trails
Historic Events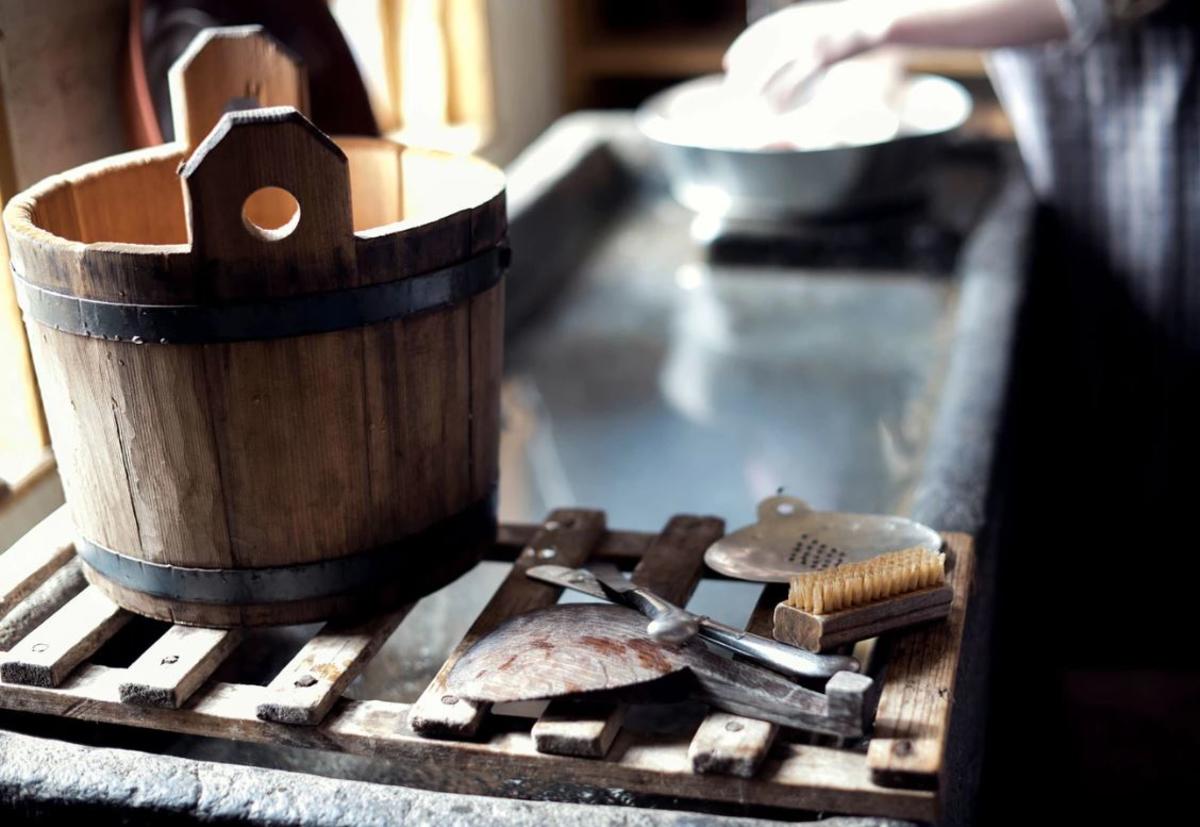 BREWING AND DISTILLING DAY
June 22
Pottsgrove Manor
Discover the colonial history of making beer, cider, and spirits of the 18th century at Pottsgrove Manor's Brewing and Distilling Day on Saturday, June 22, 2019, from 11 a.m. to 3 p.m.
Refresh your knowledge of history with historic beverages at Pottsgrove Manor! Living Historians will demonstrate and discuss the techniques needed to produce these daily beverages of 18th-century life. Home brewed beer and ciders, along with distilled alcohols, were a staple of colonial kitchens. Clarissa Dillon, Ph.D., will explain how distilled spirits were used not only for drinks but as medicine and cleaning supplies. Pop in on brewer, Michael Carver, as he prepares 18th-century style beer in the reproduction kitchen. Discover the refreshing and well researched 18th-century ciders from Damian Siekonic of Blackledge Winery. Find out about making historic alcohol from demonstrations and presentations on spirits at 11:30 a.m., beer at 12:30 p.m., and cider at 1:30 p.m. Those over 21 years old can also try samples from Blackledge Winery's line of historic ciders and meads, and distilled spirits from Clarissa Dillon. Historic games complete the day and tours of the 1752 manor home of the Potts family will also be available.
The Museum Shop will be open to purchase books, pint glasses, period reproduction items, and much more. This event is rain or shine and welcomes all ages. IDs will be checked at the door for those interested in sampling spirits.
HEX SIGNS: SACRED & CELESTIAL SYMBOLISM IN PENNSYLVANIA DUTCH BARN STARS
March 1 - November 3
Bryn Athyn Historic District
 
Explores themes of sacred and celestial imagery in the traditional arts of the Pennsylvania Dutch, with special emphasis on the decorated barns of Southeastern Pennsylvania. This exhibition, which features actual examples of barn stars, decorated objects, and related images, is guest curated  by Patrick Donmoyer, director of the Pennsylvania German Cultural Heritage Center at Kutztown University. Donmoyer is the author of Hex Signs: Myth and Meaning in Pennsylvania Dutch Barn Stars (2013). The Heritage Center and Glencairn Museum will collaborate on a full exhibition catalog for the Glencairn exhibition. 
Arts Montco
Special Events
Arts Montco
On the Stage