Celebrate Dad all week long with nearly forty things to do together in Montgomery County. Attend a music fest or play, cruise in style by train or helicopter, and indulge in a meal fit for a king. However you celebrate, be sure to #MakeItMontco.
FEATURED EVENT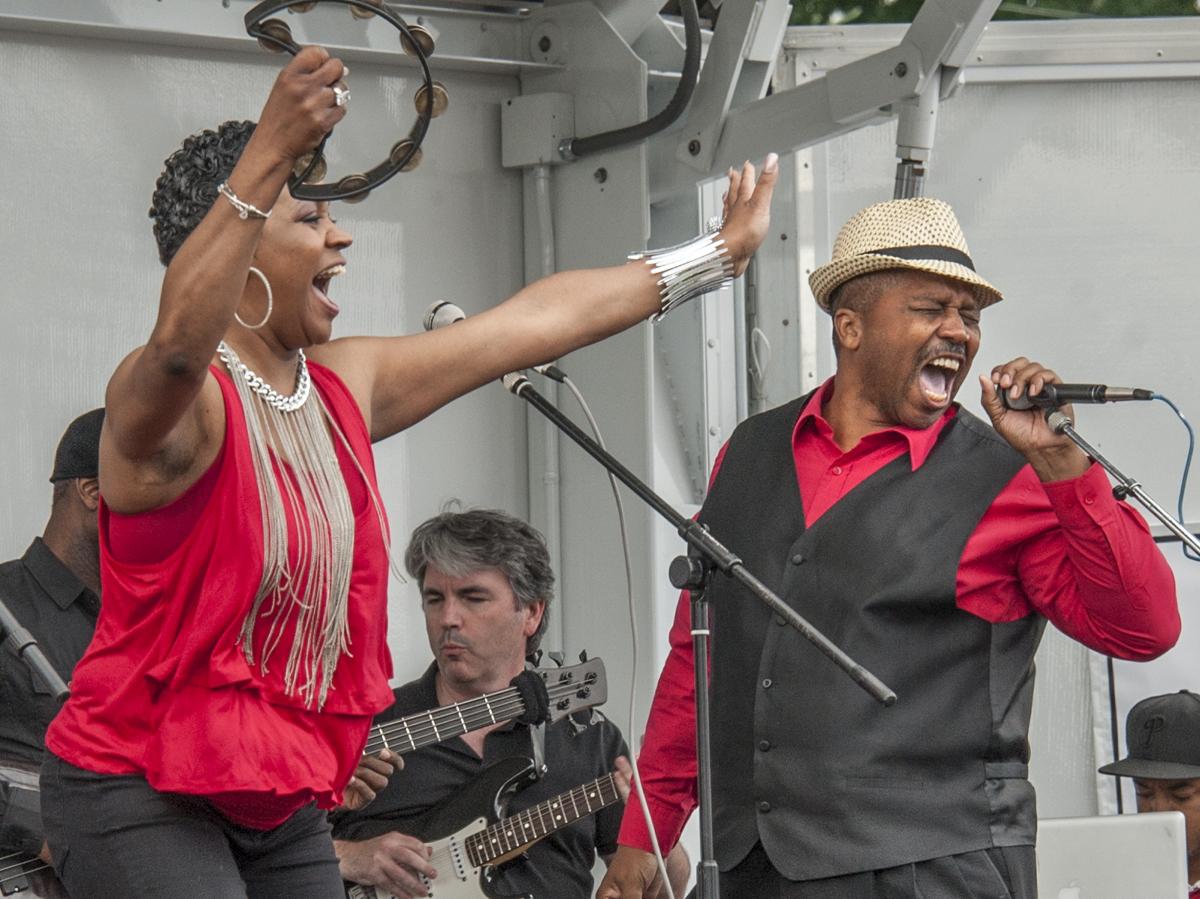 AMBLER ARTS & MUSIC FESTIVAL
June 15-16
Ambler Main Street
The Ambler Arts & Music Festival is one of Montgomery County's premier events. The party kicks off with live music on Friday evening, June 15, and continues with 12 hours of performances on Saturday, June 16. Saturday also features the Arts Fest with 70 artisans and crafters displaying their works and the Food Fest, with Ambler's best restaurants showcasing their best dishes.
FATHER'S DAY EVENTS
THINGS TO DO WITH DAD
PATRIOT TRAILS
HISTORY EVENTS
WREATH LAYING CEREMONY
June 16
Washington Memorial Chapel
The Valley Forge Alumnae Chapter of Delta Sigma Theta Sorority is commemorating the 25th anniversary of the Patriots of African Descent monument in Valley Forge Park with a Wreath Laying ceremony on June 16 at the Washington Memorial Chapel.
MARCH-OUT OF THE CONTINENTAL ARMY
June 16
Valley Forge National Historical Park

Walk in the footsteps of the Continental Army along the historic trace road used by the army as they departed Valley Forge in June 1778 in pursuit of the British Army. This program at Valley Forge National Historical Park includes historical interpreters in Continental uniform, including a musket firing program at 11:30 a.m.
LIVING HISTORY SUNDAY: CHILDHOOD IN THE COLONIES
June 17
Graeme Park
Graeme Park presents a look back at the life of children at Graeme Park and in the American Colonies. Visitors can join in the colonial childhood games and learn the skills that young ladies and gentlemen needed in the 18th Century.
CRAVE MONTCO
FOOD & DINING EVENTS
GROOVE & GRAZE
June 14
Normandy Farm Hotel & Conference Center
Normandy Farm's Craft & Que Series is back, and this year it's taking guests back in time on a musical and culinary journey. On June 14, Normandy hosts Groove & Graze, a 1969 Rock & Beer Tasting with live music, craft beer tastings, and great barbecue.
WINE WALK
June 15
Presented by Eastern Montgomery County Chamber of Commerce
In celebration of the organization's 100th anniversary, the Eastern Montgomery County Chamber of Commerce is hosting a Wine Walk in Jenkintown Town Square on June 15. The event features wine tastings from local wineries, a custom wine glass for sampling, live entertainment, and more.
ARTS MONTCO
LIVE MUSIC, COMEDY AND PERFORMANCES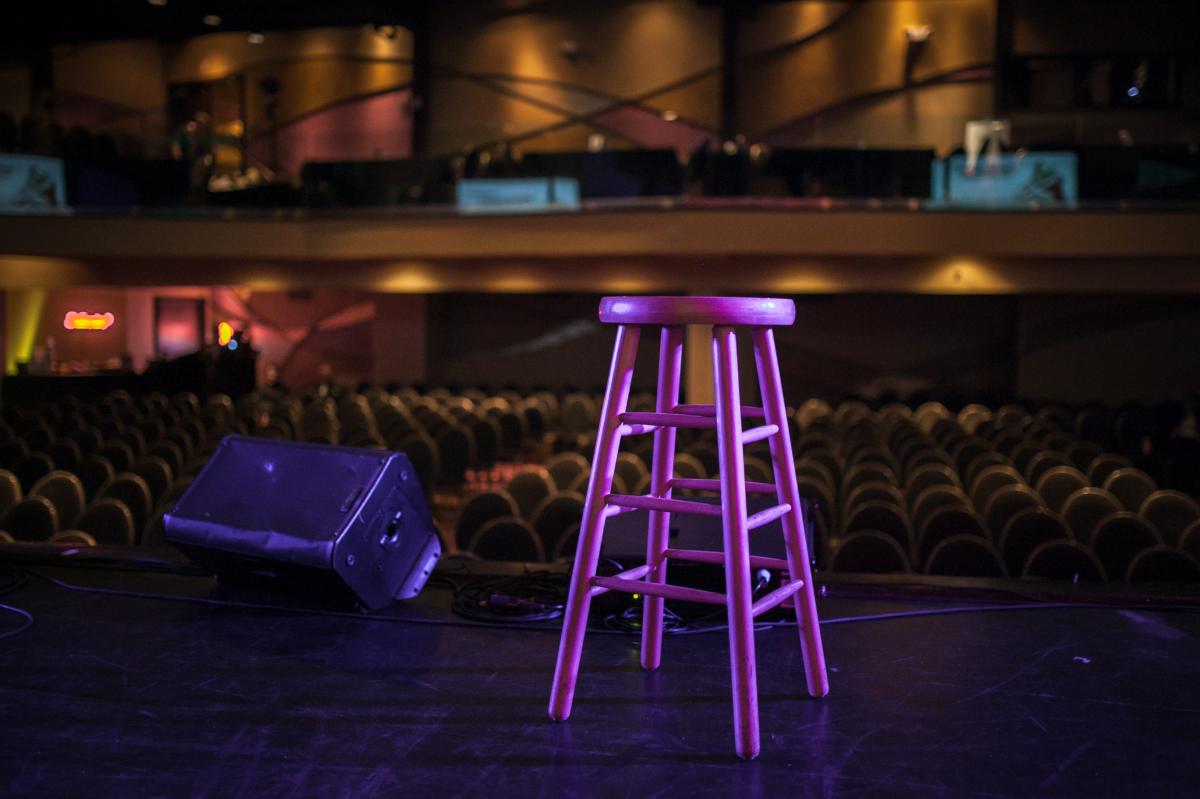 COMEDY CLUB PRESENTS: SHULI
June 15
Valley Forge Casino Resort
Shuli was brought on as a correspondent for the Howard 100 News team and has been reporting on all things Howard ever since. In addition to his work on the Stern Show, Shuli co-hosts The Jay Thomas Show, the Dr. Harry Fisch Show on Sirius XM, and he has contributed to the Scott Ferrall Show and Miserable Men.
GINO MOZZARELLA
September 21 - September 22
Smoke & Mirrors Magic Theater
Gino's on the lam and wanted for stealing the show! Raised on the mean streets of South Philly, Gino gave up his criminal ways, and now makes an honest dollar by thrilling audiences with his polished sleight of hand and his razor sharp wit.
NEVER TOO LATE
Friday - Sunday
DCP Theatre
Opening Week: Never Too Late is the latest must-see comedy performance at DCP Theatre. Harry Lambert and his wife Edith live an ordinary life until Edith reveals surprising news that shocks the family and leaves audiences laughing.
Opening week performances are Friday - Saturday at 8 p.m. and Sunday at 2 p.m.
SKELETON CREW
Wednesday - Sunday
People's Light
Opening Week: People's Light New Play Frontier writer Dominique Morisseau penned Skeleton Crew, a powerful story of love and loyalty. The story follows Faye, a woman just months away from retiring with a full pension as she must make a choice between self preservation and allegiance to her coworkers.
Opening week performances are Wednesday - Friday at 7:30 p.m., Saturday at 8 p.m., and Sunday at 2 p.m. and 7 p.m.
THE GAZEBO
Thursday - Saturday
Playcrafters of Skippack
Closing Week: When a mystery writer gets involved in a real murder (or so he thinks), things start to unravel quickly in this classic comedy. 
Performances this week are Thursday - Saturday at 8 p.m.
UNNECESSARY FARCE
Friday - Saturday
The Village Players of Hatboro Inc.
Closing Week: Two cops. Three crooks. Eight doors. Go. In a cheap motel room, an embezzling mayor is supposed to meet with his female accountant, while in the room next-door, two undercover cops wait to catch the meeting on videotape.
Performances this week are Friday and Saturday at 8 p.m.
BRIDGES OF MADISON COUNTY
Friday - Saturday
The Dramateurs at the Barn Playhouse
The Dramateurs at the Barn presents The Bridges of Madison County, the stage adaptation of the best-selling novel. The drama builds in this story of an Italian woman who marries an American G.I. and starts a new life in America, only to have it turned upside down by a chance encounter with a stranger.
Performances this week are Friday - Saturday at 8 p.m.