Another new week means a brand new batch of events coming to Montco. Join in the fun this week with exhilarating new shows, world-class shopping and so much more. Make it a weekend you'll wish would never end, right here in Montgomery County. 
Special Events
LUNAR NEW YEAR
February 2
​Independence Seaport Museum
Bring the whole family and join us to celebrate Lunar New Year and the Year of the Pig!  Learn about the heritage of Chinese, Korean, Vietnamese, and Japanese cultures through performances activities.
Try your hand at calligraphy with Robert Hsu, test out martial art moves with Action Karate Main Line and Yi's Karate of Cherry Hill, drum along to a special performance by Kyo Daiko and much more.
The celebration is included with regular Museum admission.  
Montco Makers
Beer, Wine & Spirits Events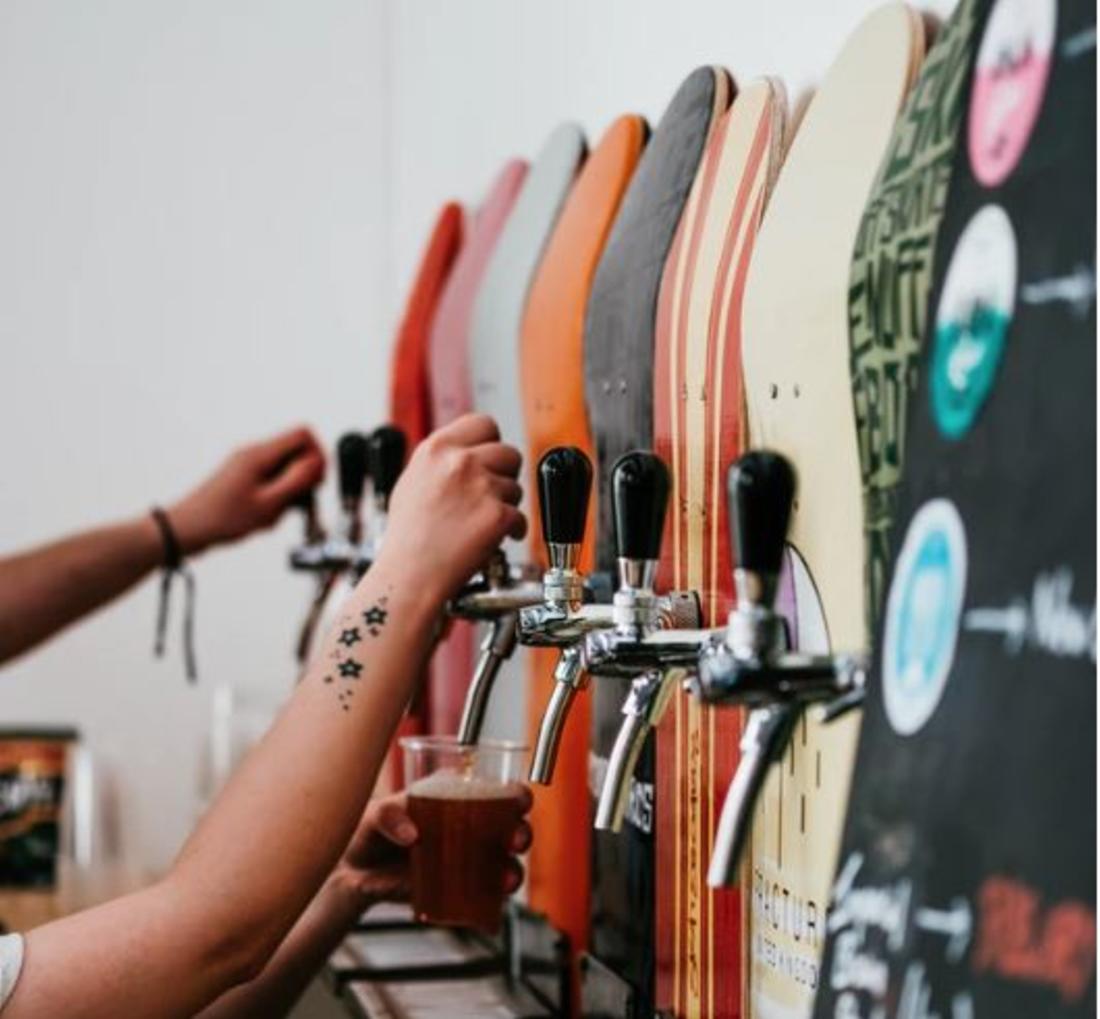 SLY FOX BREWERY TOUR
February 2 - February 3
Sly Fox Brewing Company
Plan your visit to the Pottstown Tastin' Room on a weekend and get a behind-the-scenes look at the brewing process. Free brewery tours start at 2pm and 4pm every Saturday. Please call to reserve your spot.
No tours will be offered during Bock Fest, Taps, Tunes & Trucks, Can Jam Music Festival, or SFCX
FAM JAM GAME NIGHT
Recurring weekly on Monday
​Glenside Ale House
Come enjoy a family night out complete with dinner and drinks that the whole gang will love. Play family friendly board games through out the night! Kids age 12 and under EAT FREE with purchase of an entree!
Adventure Montco
Energizing Events
COSMIC CEILING
Recurring daily until June 9
Abington Art Center
Permanent lighting installation by Mily-on commissioned for the Schwarzman-Toll Pavilion
Abington Art Center's Pavilion was built in 2000 and designed to engage with the natural setting and the Center's Sculpture Park. During 2016 renovations, the 2500 sq. ft. ceiling needed to be replaced and Mily-on was asked to create both an artistic piece and a practical solution for the structure and its use as a space for private and public events.
The resulting installation lifts the height of the ceiling and uses the structural steel of the roof to hold thousands of fiber optic strands. Like a loom, the fibers have been woven into a pattern that changes its effect from a delicate translucence during the day to the starry glow of the night sky.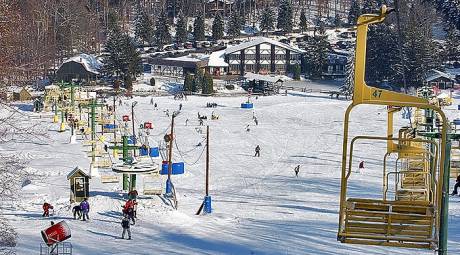 Skiing, Snowboard & Tubing at Spring Mountain Adventures
Want to find a way to enjoy the snow and cold this winter? Then make your way over to Montco's very own winter resort, Spring Mountain Adventures. At Spring Mountain, patrons can embark on a snowy adventure on skis, a snowboard or the tubing track! Get outdoors this winter and join in the fun, only at Spring Mountain!
Patriot Trails
Historic Events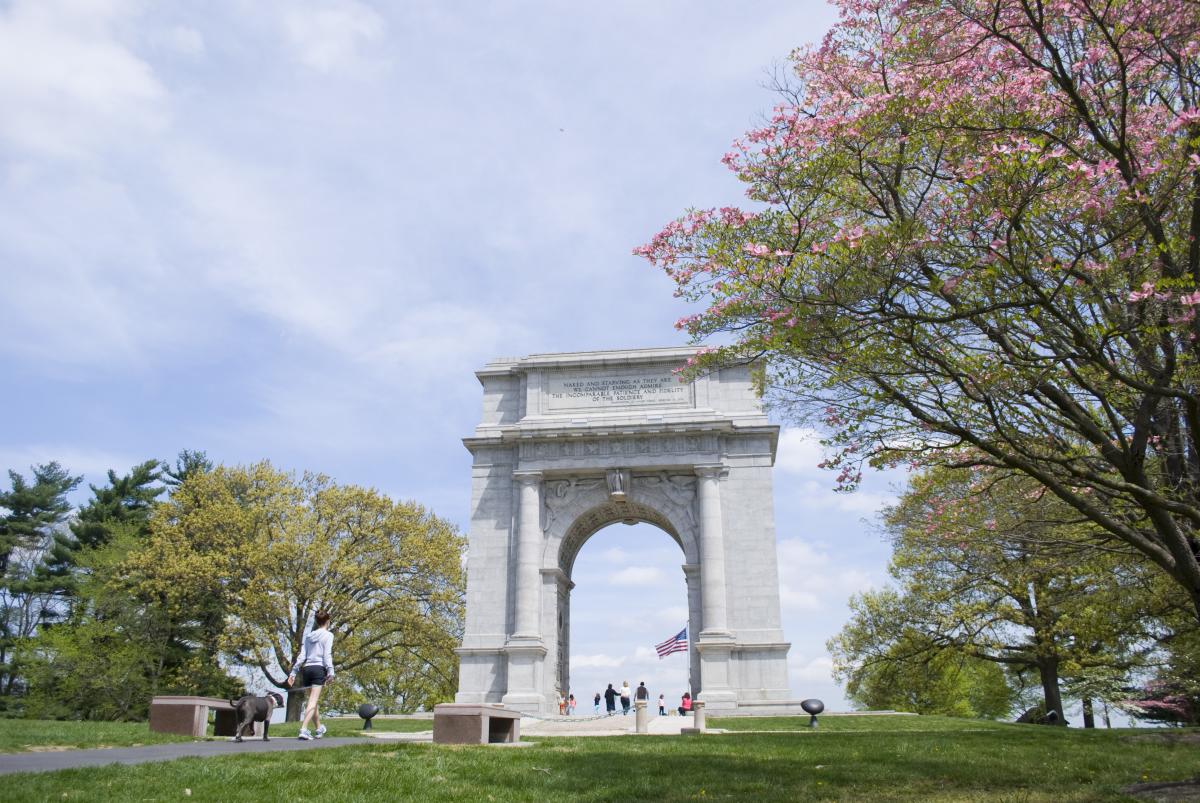 PATRIOT TRAILS
Take a journey back to 1777 with Patriot Trails, our history brand dedicated to exploring the sights and sounds of the Revolutionary War.

Follow in George Washington's footsteps from Valley Forge National Historic Park to the history and heritage woven throughout the towns of Montgomery County.

Feel the stories come to life around you as you tour through the historical homes and parks, then sink deeper into the story as you indulge in historic eats. Discover history like never before.
Arts Montco
Special Events
Arts Montco
On the Stage
Stay Over at One of Our 75+ Hotels
#MakeItMontco