Merry Christmas, Montgomery County! The most wonderful time of the year brings with it a new batch of wonderful events. Celebrate the season at these new events, right here in Montco!
Special Events 
Montco Makers
Beer, Wine & Spirits Events
Adventure Montco
Energizing Events 
Patriot Trails
History Events
TWELFTH NIGHT TOURS
December 17 - January 6
Pottsgrove Manor
Bring the whole family to learn about the little known holiday of Twelfth Night during Pottsgrove Manor's holiday tours.
LAST WEEK: Pottsgrove Manor is transformed for the yuletide season to reveal the traditions of an 18th century Twelfth Night party. Twelfth Night was usually a lively celebration held on the day of Epiphany which marked the end of the Christmastide season. Guided tours of the manor feature all aspects of the festivities, from the intense preparations to the differences between the ways the Potts and their household staff experienced the celebration.
Arts Montco
Special Events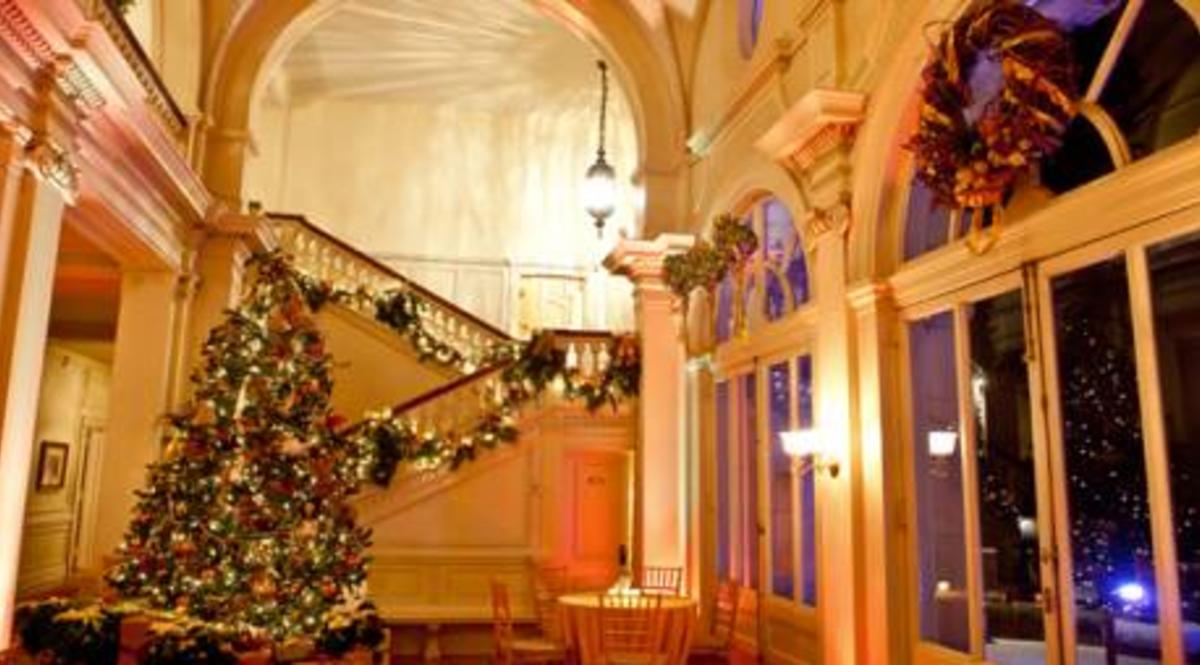 CHRISTMAS TOURS IN THE BRYN ATHYN DISTRICT
December 1 - January 6
Bryn Athyn Historic District
Tour Cathedrals and Castles all decorated for Christmas! 
Cairnwood Estate: Guided Christmas tours at 10:00 & 11:00 am Tuesday - Sunday; availability subject to change due to private events. Self-guided tours offered on select afternoons. Call 215-947-2004x31 for current information. 
Glencairn Museum: Guided "Christmas in the Castle" tour weekdays at 1:00 & 2:30 pm and weekends at 1:00, 1:30 & 2:30 pm. The World Nativities exhibition is self-guided and open daily 12:00 - 4:30 pm. Access is included with tour admission. 
Bryn Athyn Cathedral: Guided tours daily 1:00 - 4:00 PM. Availability subject to change due to private services. 
Arts Montco
Live Performances
ROSIE THE REINDEER AND THE CASE OF THE STOLEN SNOW GLOBE
December 9 - December 28
Act II Playhouse, Ltd.
A new mystery in Toyland ... and a new detective takes the case. Two actors play all the roles in this hilarious quick-change mystery for the family. Kids will help Rosie solve the mystery and save Christmas in our latest comedy for kids!
THIS WONDERFUL LIFE
December 4 - December 30
Act II Playhouse, Ltd.
You may have seen It's a Wonderful Life on the small screen... or even on the big screen. But you've never seen it like it's being presented at Act II Playhouse. In this slightly title-shifted version, all the roles are performed by actor Tony Braithwaite. Hee-haw, it's going to be fun to watch him tackle the entire town of Bedford Falls.
THE COLOR PURPLE
November 8 - December 23
Theatre Horizon
LAST WEEK
"I'll write you every day. Nothin' but death will keep me from it!" So goes the promise Celie's sister vows as the young sisters are stripped from one another's lives in this intensely moving chronicle of a Southern family in the twentieth century. With a Grammy Award-winning score of jazz, ragtime, gospel, and blues, The Color Purple stays true to Alice Walker's Pulitzer Prize-winning novel, following resilient Celie on her life's journey over half a century—through joy and despair, anguish and thrilling hope—to discover her destiny and the power of love. Helmed by local director and Broadway performer Amina Robinson, this uplifting production will stay with you long after its exuberant finish.