The Christmas season is in full swing here in Montgomery County. Check out some of our newest festive events this week only!
Special Events
CAROL NIGHT AT THE HECKLER FARM
December 14
Heckler Plains Folklife Society / Lower Salford Historical Society
The Heckler Plains Folklife Society invites you to enjoy an old-fashioned Christmas celebration by caroling around the bonfire beginning at 7:00 PM.  When the caroling ends, guest are invited into the candle-lit farmhouse for hot cider, hot chocolate and homemade treats.  Admission to the event is a homemade treat for the groaning board or a handmade ornament for the Christmas tree. 
ILLUMINAIRE NIGHTS
November 23 - December 21​
Skippack Village
Don't miss this annual tradition in Skippack Village! Participating shops are open until 9pm for evening shopping on Wednesdays and Fridays. Starting November 23rd through December 21st
Montco Makers
Beer, Wine & Spirits Events
12 BEERS OF CHRISTMAS
December 11
Iron Abbey Gastro Pub
Our 10th Annual 12 Beers of Christmas is almost here! Enjoy 6 paired courses and 12 Seasonal beers for only $75! (Tax + gratuity not included). Reserve your tickets today! Menu coming soon.
Beers Included:
St. Feuillien Speciale - Beligan Strong Dark Ale - 9%
Delirium Noel - Belgian Strong Ale - 10%
Scaldis Noel - Belgian Dark Ale - 12%
Dupont Avec les Bons Voeux - Abbey Tripel - 9.5%
Port Brewing Santa's Little Helper - Russian Imperial Stout - 10.5%
The Lost Abbey Gnoel de Abbey - Holiday Brown Ale - 8%
De Ranke Pere Noel - Belgian Ale - 7%
Mikkeller Santa's Little Helper - Beligan Strong Dark Ale - 10.9%
St. Bernardus Christmas Ale - Belgian Strong Ale - 10%
Brasserie d' Achouffe N'Ice Chouffe - Belgian Strong Ale - 10%
Haandbryggeriet Bestedar - Traditional Ale - 9%
Great Lakes Christmas Ale - Spiced Ale - 7.5%
*Beer list and menu subject to change.
SUNNYBROOK BALLROOM'S BREAKFAST WITH SANTA
December 16
​SunnyBrook Ballroom
Relive your holiday memories of The SunnyBrook Ballroom and create new ones with your family at our Second Annual Breakfast with Santa! Bring the kids to meet and get a photo with Santa, decorate cookies and ornaments, and enjoy a special breakfast buffet. Celebrate the holidays with us and create memories to last a lifetime!
Adventure Montco 
Energizing Events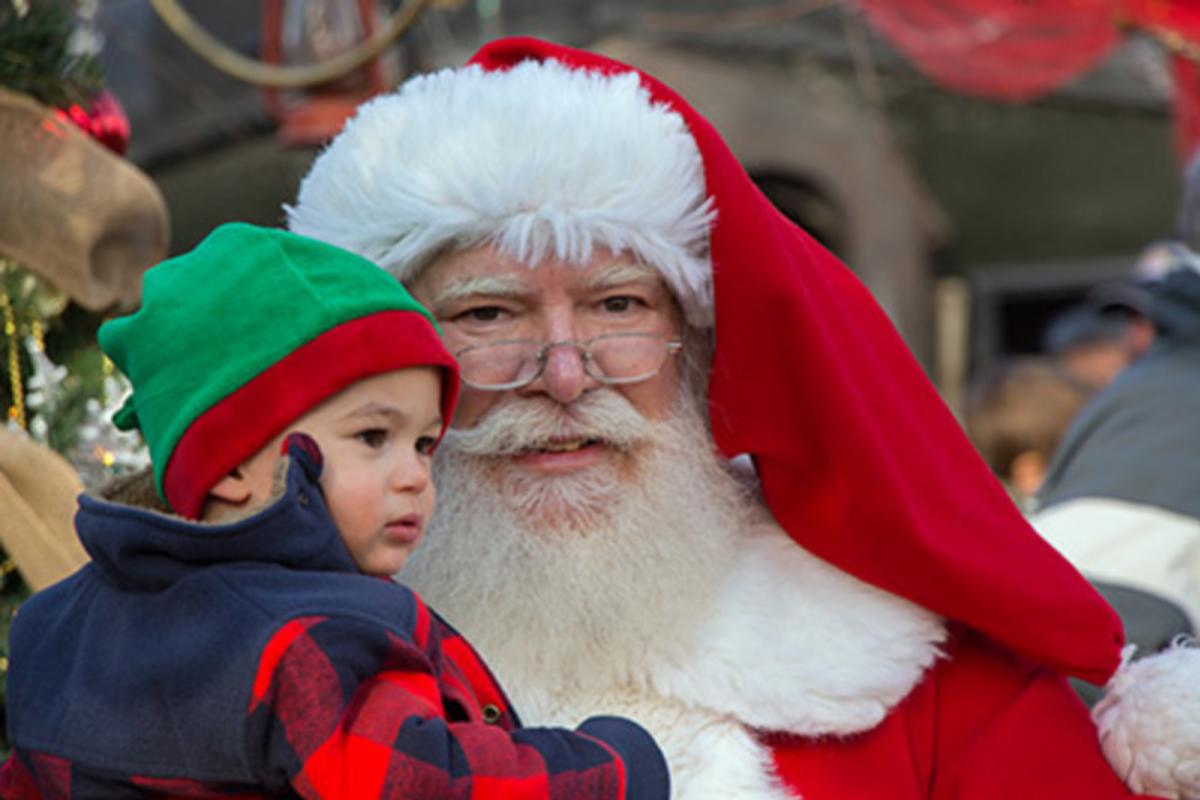 SECRET VALLEY EXPEDITION
December 13​
Colebrookedale Railroad Preservation Trust
Once the province of pioneers and patriots, the Colebrookdale is your ticket to a verdant land lost in time. The Colebrookdale Railroad offers nearly two-hour expeditions into the Secret Valley, one of the most scenic and historic regions in the northeast. Board one of our meticulously restored century-old rail cars for a two-hour expedition into one of the most scenic and historic regions in the northeast. Once the province of pioneers and patriots, the Colebrookdale is your ticket to a verdant land lost in time.
Excursions with "meal option" listed require an advanced reservation and are served in the Dining Car only. Please refer to our menu page for meal selection.
SANTA'S POLAR BEAR EXPRESS
December 18
Colebrookdale Railroad 
Join Santa on a magical adventure into Christmas past on one of the most beautiful train journeys in the United States. Sip complimentary hot cocoa or enjoy Christmas cookies and, on some trains, sing favorite carols as the Secret Valley passes by your window. Santa brings a gift for every child, and every child has an opportunity to give their Christmas letter to him (we even provide the crayons!) The Victorian charm of our heated coaches makes Christmas memories to last a lifetime. Opt to have your photo taken with Santa and we'll print it out for you on-board!
Patriot Trails
History Events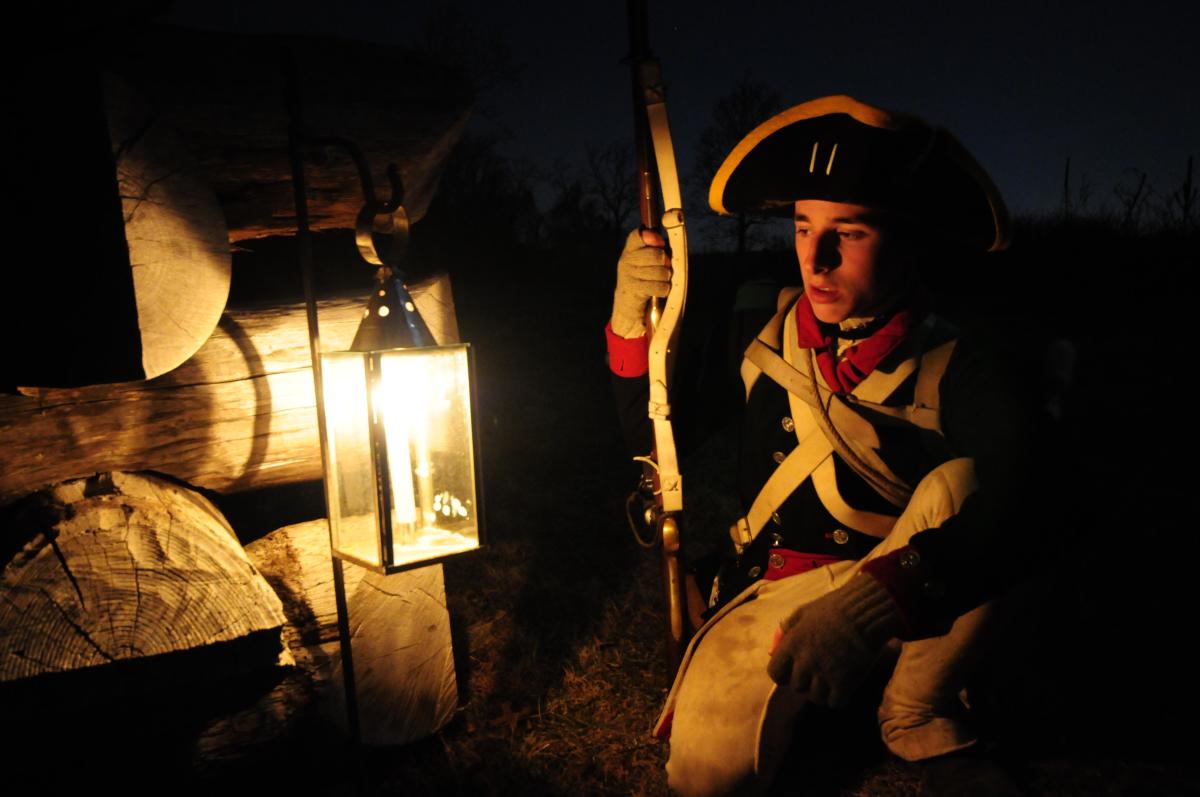 PRELUDE TO VALLEY FORGE: A LIVING HISTORY PROGRAM BY COLONEL OGDEN'S 1ST NEW JERSEY REGIMENT
December 15
​Valley Forge National Historical Park: National Memorial Arch and Muhlenberg Brigade Huts
Would you like to see what a typical day looked like during the Valley Forge Encampment? Come out to watch the men and women of Col. Ogden's 1st New Jersey Regiment recreate camp activities on Saturday, December 15, 2018 from 9:00 a.m. to 4:30 p.m.
Camp activities include cooking, cleaning, sewing, company exercises, and musket demonstrations. At the end of the day, there will be a commemoration service for the fallen of the 1st New Jersey Regiment of the Continental Army.

This free program will begin at the National Memorial Arch at 9:00 am and will continue throughout the day at the Muhlenberg Brigade Huts.
LOWER SALFORD CHRISTMAS HOUSE TOUR
December 16​
​Heckler Plains Folklife Society / Lower Salford Historical Society
What better way to get acquainted with five of Lower Salford's treasures than to see them in their Christmas finery.  All three Lower Salford Park historic houses -- Bergey Mill, Heckler Plains and the Jacob Reiff House – along with the home and restored ice house belonging to Mary Ann Harris, will be open for touring and decorated in their respective periods for the holidays.  Christmas was quite different from how we celebrate it today, and we invite you to spend the afternoon in 18th and 19th century Christmas fashion – by visiting friends.   Members of the Societies will be on hand to provide a history of each property and facts about the families who lived there.
Each is a short, five-minute drive from one another.  The cost is $10 per person; $20 per family.  Proceeds go toward the restoration and maintenance of the houses. 
Arts Montco
Special Events
VIENNA BOYS CHOIR
December 15
Keswick Theatre
The angelic voices of the Vienna Boys Choir has added to the celebration of the holidays from their very beginnings back in the early 15th century, under the Holy Roman Empire. Today, they number more than 100 choristers between 10-14 years old. The superb acoustics of the Keswick Theatre are sure to bring holiday goosebumps to the audience.
DECK THE WALLS ART SHOW
December 15
The Underground
Artists include:
Kynn Peterkin, Amy Rims, Bobbi Shaw, Dana Riley, Jason Heffner, Holly Wilson, Tracy O'Neill, Alysen Moore, Nicole Acey, Blaine Kaufman and Andrea Nicole.

Live acoustic music by Jason Heffner and Mess Flow.

We are looking for a few more local artists and crafters for an art show in time for people to do some holiday shopping. $10 a spot. We have access to a projector and Chromecast, so I'm looking for video artists as well. The venue has very small tables so it would be best to bring your own set up, table or racks.
Arts Montco 
Live Performances
COMEDY CLUB PRESENTS: TOM VAN HORN
December 14
Valley Forge Casino Resort
Tom Van Horn started performing stand-up back in 1993 when after his girlfriend of nine years dumped him. Having a lot of anger and bitterness and nowhere to vent it, he went to an open mic and spewed his feelings about his life to a room full of strangers. And so another comic is born! Hey, it was cheaper than going to therapy. Cut to 2010 where he is now a regular in the NYC comedy club circuit and headlines at clubs around the country. Credits include: Last Comic Standing, E! Entertainment Television, The Boston Comedy Festival, The NY Underground Comedy Festival and writing for the Friars Roasts and US Weekly Magazine.
SISTER'S CHRISTMAS CATECHISM
December 16
Keswick Theatre
It's "CSI: Bethlehem" in this holiday mystery extravaganze, as Sister takes on the mystery that has intrigues historians throughout the ages - whatever happened to the Magi's gold? ("We know that Mary used the frankincense and myrrh as a sort of potpourri - they were in a barn after all.") Retelling the story of the nativity as only Sister can, this hilarious holiday production is bound to become a yearly classic. Employing her own scientific tools, assisted by a local choir as well as a gaggle of audience members, Sister creates a living nativity unline any you've ever seen. With gifts galore and bundles of laughs, Sister's Christmas Catechism is sure to become the enwest addition to your holiday traditions.
ROSIE THE REINDEER AND THE CASE OF THE STOLEN SNOW GLOBE
December 9 - December 28
Act II Playhouse, Ltd.
A new mystery in Toyland ... and a new detective takes the case. Two actors play all the roles in this hilarious quick-change mystery for the family. Kids will help Rosie solve the mystery and save Christmas in our latest comedy for kids!