Join in the fun this week with a brand new round of can't miss events, right here in Montco!
Special Events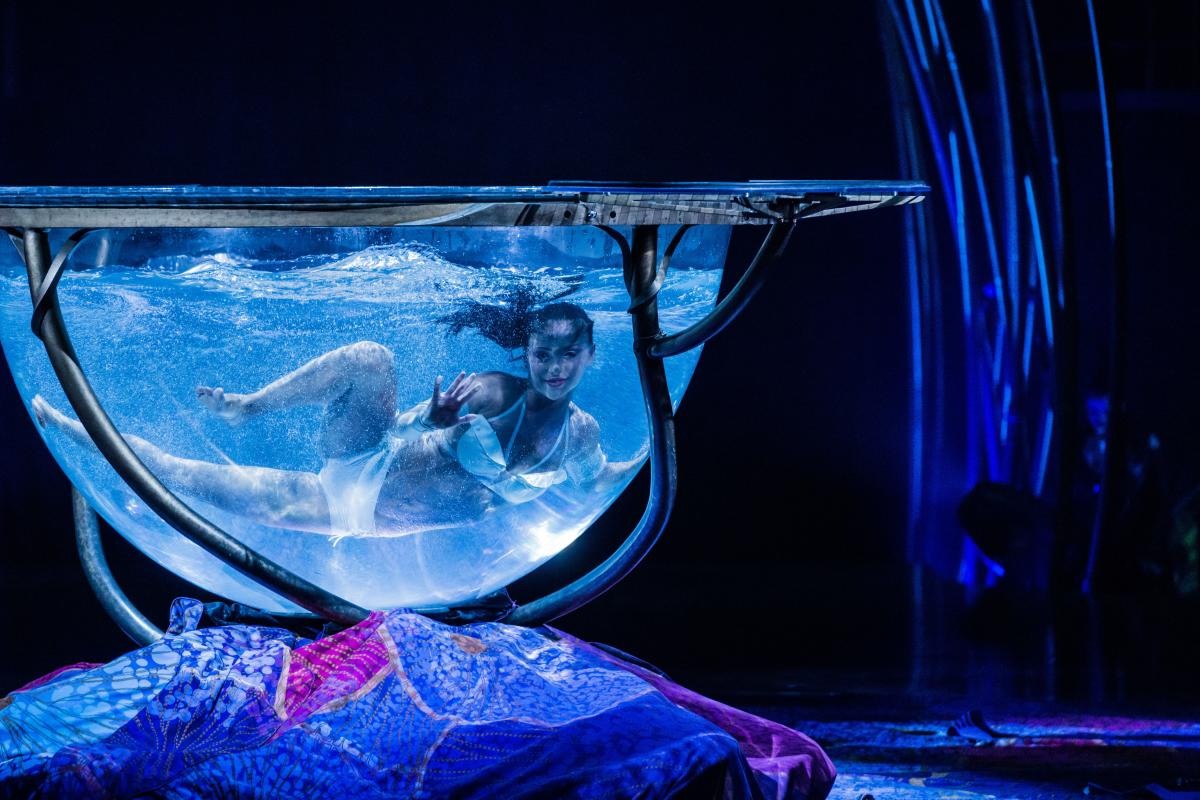 CIRQUE DU SOLEIL: AMALUNA
Premiers July 24
Greater Philadelphia Expo Center at Oaks
Cirque Du Soleil is almost ready to bring it's long-running hit show, Amaluna, to Montco starting July 24th! The big top tent will officially be raised this Friday, July 12th. 

See the hit show AMALUNA this summer under the Big Top on the grounds of the Greater Philadelphia Expo Center at Oaks. 
Trails on Tap: Norristown
July 31 - August 4
5 - 7 pm
Norristown River Front
Join us in Norristown on the river front this Wednesday - Sunday to partake in the last Trails on Tap stop in Montgomery County this summer! Food, drinks and lawn games like GIANT jenga will be available for patrons from 5-7 pm nightly!
ANNIE
August 2 - 18
DCP Theatre
One of the most famous family musicals is back! Annie resides in an orphanage run by the vicious Miss Hannigan. However, she longs to be reunited with the parents who left her 11 years ago. With the help of the other girls, she escapes the orphanage. Soon afterwards, the wealthy Oliver "Daddy" Warbucks takes Annie into his home for Christmas. Together they are determined to find her parents. During the search, Annie discovers her talents and meets exciting new people. She learns that the happiest times in life happen when they are least expected. Enjoy classic songs like "Tomorrow", "It's a Hard Knock Life", and more!
Montco Makers
Beer, Wine & Spirits Events
ADMIRAL'S TAVERN
May 10 - September 28
Independence Seaport Museum
Kick back on summer nights with stunning views of the Ben Franklin Bridge and a cold drink in hand, all while aboard the oldest steel warship afloat in the world.  The Admiral's Tavern beer garden (21+) is popping up again on Cruiser Olympia at Independence Seaport Museum every Friday and Saturday from 6:30 - 10:30 p.m.  
Gather your crew for drinks, snacks, fun, and games on the most historic ship in Philadelphia.  Food will be available for purchase.
Cover charge: $8 per person, includes on drink ticket. 
Adventure Montco
Energizing Events
EERIE LIMITED - THE MOST HAUNTED MANSION IN BOYERTOWN
August 2
Colebrookdale Railroad Preservation Trust
Our Eerie Limited highlights Boyertown as "one of the most haunted small towns in America." This evening train explores the stories of local hauntings, historic incidents, and amusing and astounding happenings along the Colebrookdale Railroad.
Learn the haunted secrets of The Secret Valley on a very special evening run. Two-hour round trip departing and arriving in Boyertown, Pennsylvania. Certain Fridays of each month, June through October, 6:30 PM. Proceeds benefit the Colebrookdale Railroad Preservation Trust.
PADDLE PENN'S LANDING
May 3 - September 29
Independence Seaport Museum
Paddle your way around the Penn's Landing basin in a kayak, rowboat, swan, or dragon for the perfect outdoor recreational activity.  Located near Spruce Street Harbor Park and the Hilton Penn's Landing, Paddle Penn's Landing is a unique afternoon adventure with family and friends or a memorable date with your sweetheart on the Delaware River in Philadelphia.
EXTENDED HISTORIC SHIPS HOURS
May 23 - September 8
Independence Seaport Museum
Unable to visit our two National Historic Landmark ships, Cruiser Olympia and Submarine Becuna, during the day?  That's okay!  This summer you can visit both ships with our Extended Summer Hours on Thursdays-Sundays until 7 p.m. (last boarding is 6:15 p.m.).
Patriot Trails
Historic Events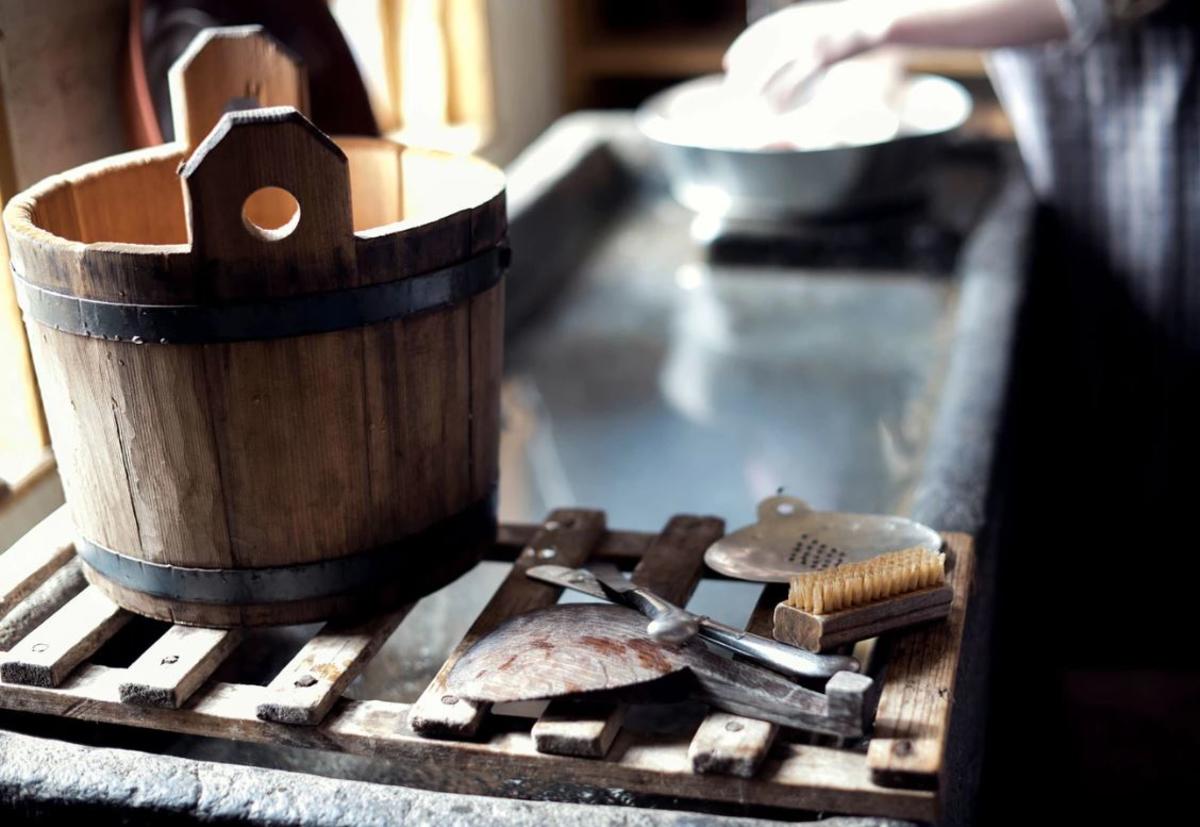 SCIENCE FICTION
Exhibition runs July 2 to October 6
Berman Museum of Art
The Philip and Muriel Berman Museum of Art at Ursinus College presents Science Fiction from July 2 to October 6. Curated by Ginger Gregg Duggan and Judith Hoos Fox, Science Fiction features the work of 12 international artists who were all born in the 1960s and 1970s, when the line between science and fiction seemed to blur in unprecedented ways.
LIVING HISTORY SUNDAYS
August 4  - August 25
Pottsgrove Manor
Learn a new historic skill every Sunday in August at Pottsgrove Manor's Living History Sundays! Living history interpreters will be at Pottsgrove Manor on Sunday, August, 4, 11, 18, and 25, 2019, from 1 p.m. to 4 p.m.
Bring everyone in the family to take part in hands-on history. Take a turn to churn cream into butter. Learn how to weave colorful strings into useful tape on a loom. See the tools of the leather-smith trade in action as the hide is transformed into pouches and bags. Join the cook in the reproduction kitchen to uncover an 18th-century dish brought to life, and stroll through the kitchen garden to find the plants which colonists would use for food and medicine. Everyone can try their hand at period toys and games to complete their historical experience. Each weekend brings different historical skills to life. Check the Pottsgrove Manor website, or call 610-326-4014 to see which days you would like to visit.
HEX SIGNS: SACRED & CELESTIAL SYMBOLISM IN PENNSYLVANIA DUTCH BARN STARS
March 1 - November 3
Bryn Athyn Historic District
 
Explores themes of sacred and celestial imagery in the traditional arts of the Pennsylvania Dutch, with special emphasis on the decorated barns of Southeastern Pennsylvania. This exhibition, which features actual examples of barn stars, decorated objects, and related images, is guest curated  by Patrick Donmoyer, director of the Pennsylvania German Cultural Heritage Center at Kutztown University. Donmoyer is the author of Hex Signs: Myth and Meaning in Pennsylvania Dutch Barn Stars (2013). The Heritage Center and Glencairn Museum will collaborate on a full exhibition catalog for the Glencairn exhibition. 
Arts Montco
Special Events
STICK MEN
July 30
​Ardmore Music Hall
Tony Levin and Pat Mastelotto, the powerhouse bass and drums of the group King Crimson for several decades, bring that tradition to all their playing. Levin plays the Chapman Stick, from which the band takes its name. Having bass and guitar strings, the Chapman Stick functions at times like two instruments. Markus Reuter plays his self-designed touch style guitar – again covering much more ground than a guitar or a bass. And Mastelotto's drumming encompasses not just the acoustic kit, but a unique electronic setup too, allowing him to add loops, samples, percussion, and more.
70'S SOUL JAM WITH THE STYLISTICS, THE CHI-LITES, HEATWAVE, HAROLD MELVIN'S BLUE NOTES, BLUE MAGIC, & JIMMIE "JJ" WALKER
August 2
​TD Pavilion @ The Mann Center for the Performing Arts
The 70's Soul Jam rolls into the Mann on Friday, August 2nd with performances from The Stylistics, The Chi-Lites, Harold Melvin's Blue Notes, Heatwave, Blue Magic and Jimmie "JJ" Walker. Fans can expect to hear the hits like The Stylistics' "You Make Me Feel Brand New" and "You Are Everything," "Oh Girl" by The Chi-Lites, "If You Don't Know Me By Now" and "Don't Leave Me This Way" from Harold Melvin's Blue Notes, Heatwave's "Always and Forever," and so many more.

Tickets are on sale now via Ticketmaster.com, (800) 982-2787, or the Mann Box Office.
SPLINTERED SUNLIGHT (GRATEFUL DEAD TRIBUTE) JERRY GARCIA BIRTHDAY CELEBRATION W/ BIG MIND
August 3
​Ardmore Music Hall
Splintered Sunlight formed in 1992. "Splintered" quickly became the most popular Grateful Dead Tribute band in the Philadelphia area gaining praise from Dead Heads and Non Heads alike. Since that time, Splintered Sunlight has become a permanent fixture for music in the Mid Atlantic region.
Arts Montco
On the Stage
KALAMAZOO
​July 10 - August 4
Act II Playhouse, Ltd.
 
LAST CHANCE: You're never too old to be young at heart. When Peg and Irv try online dating, they discover love isn't any easier the second time around. A riotous romantic comedy about life's second act. Starring Carla Belver (Driving Miss Daisy, The Glass Menagerie).
SEX, LIES, AND FISH
August 2 - 10
The Village Players of Hatboro
(Comedy) Sex, Lies, and Fish is a fast and funny slapstick farce. After the death of his father in a tragic fish-mongering accident, Lewis Paglinini has become sole owner of the lucrative Friendly Fisherman's Fish Filet Factory. Desperate for a share of the business, motel magnate Albert D'Auria attempts to earn the young man's favor with a once-in-a-lifetime offer. In exchange for a piece of the Fillet Factory, Albert is prepared to offer Lewis his daughter Babs' hand in marriage. Babs, meanwhile, has been carrying on an illicit love affair with Albert's business rival, Dominick Vinta. Following the advice of her maid, Sissy, Babs agrees to marry Lewis while secretly plotting to murder him after the wedding in order to secure the minced-fish money for herself.
JEN MCCLEARY AT EBG!!
July 19 - August 10
Exhibit B Gallery
Jen McCleary showing her collages and mixed media works at Exhibit B Gallery in Souderton from 7/19/19-8/10/19 with an opening reception from 5-9pm on 7/19.  Souderton's 3rd Friday event will be right outside our doors.