It's hard to believe that we are in the final full week of January, but as the month continues to roll by, you're going to want to make a stop in Montco this week.
The slopes of Spring Mountain transform into a challenging race course for the annual Pennsylvania Championship Snowshoe Race. Grammy-winning R&B artist Lalah Hathaway performs at the Keswick Theatre. Two popular stage shows end their three-week runs while The Children's Hour opens at DCP Theatre. And that's just the beginning.
Here are 12 ways to #MakeItMontco this week in Valley Forge and Montgomery County, Pa:
FEATURED EVENT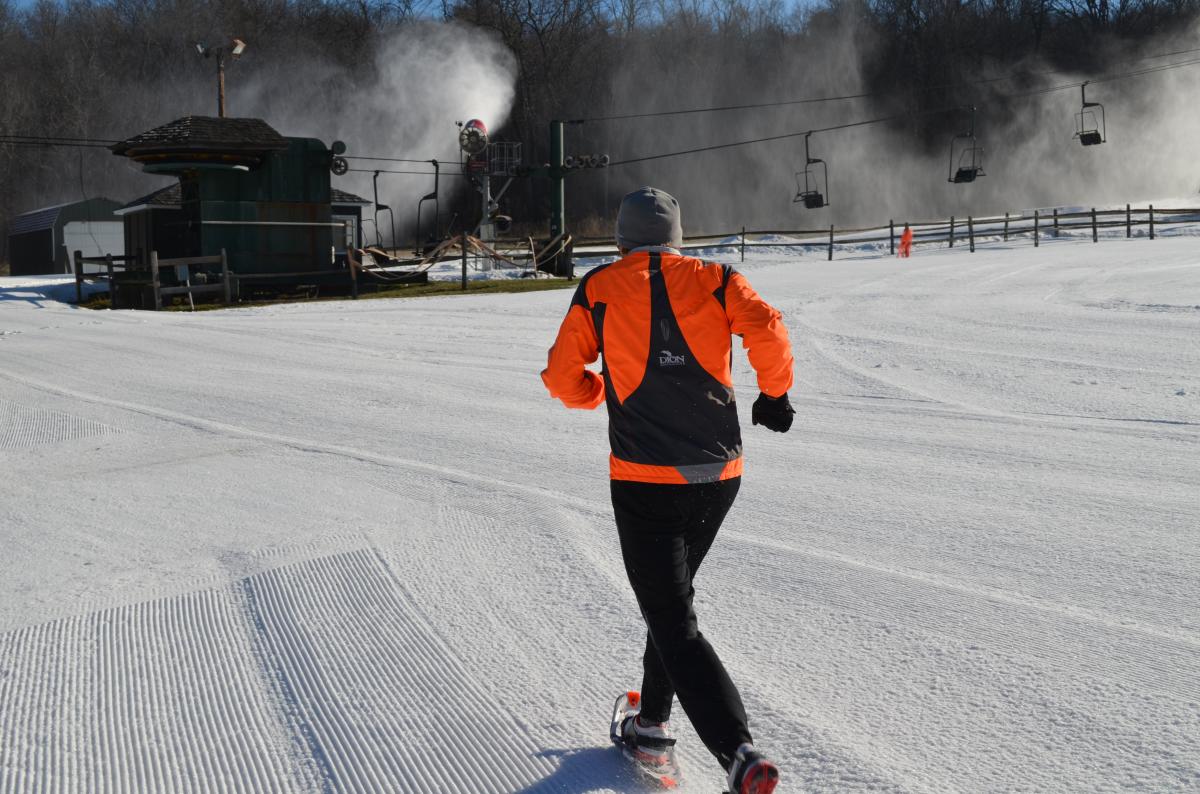 PENNSYLVANIA CHAMPIONSHIP SNOWSHOE RACE
January 27
Spring Mountain Adventures
The 13th Annual Pennsylvania Championship Snowshoe Race is coming to Spring Mountain this Saturday. The event, held in conjunction with the Montgomery County Special Olympics, features a 5K race across mountain trails. The race kicks off at 8 a.m.
Also on Saturday, Spring Mountain is hosting Ben FM's Totally Tubular 80's Party. From 4 to 7 p.m., enjoy great food and drinks in the Powder Pig Pub while winning great prizes and enjoying an 80's cover band. Tubing runs are from 1 to 4:30 p.m. and 5 to 8:30 p.m.
ARTS MONTCO
Concerts and Comedy Shows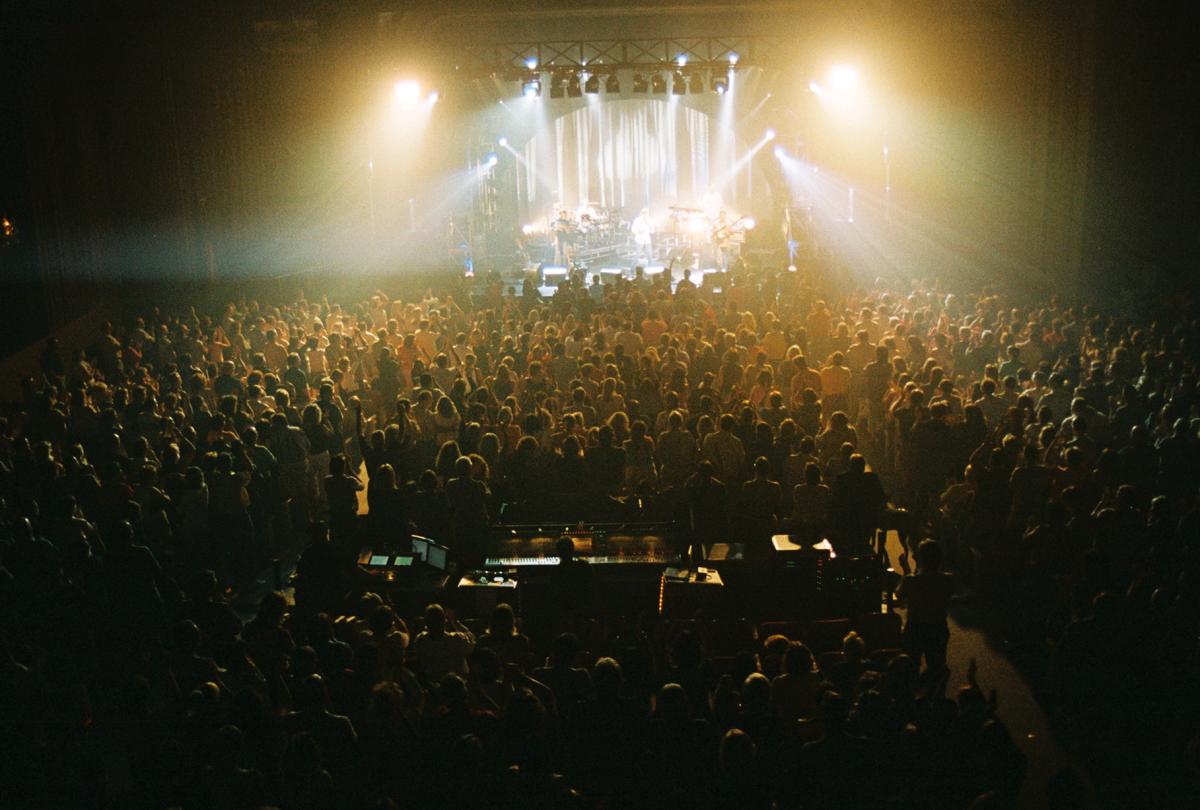 LALAH HATHAWAY
January 25
Keswick Theatre
Five-time Grammy Award winner Lilah Hathaway brings her R&B sound to the Keswick Theatre this Thursday evening. Among her accolades, Hathaway picked up a 2017 Grammy Award for Best R&B Album for Lalah Hathaway Live.
THE DIVERSITY TOUR: RED, WHITE AND A LITTLE BLUE
January 26
The Vault at Valley Forge Casino Resort
Richie Byrne, Dustin Chafin, and Mark Riccadonna are three accomplished comedians with decades of laughter to their credit. On Friday night, the three are triple-headliners at the Valley Forge Casino Resort with their new collaborative show, The Diversity Tour: Red, White and a Little Blue.
RED MEANS RUN W/ WHEELHOUSE
January 26
The Underground
Red Means Run is a five-piece Americana band from Philadelphia that blends hard rock with country twang. For five years, the band has been performing a mix of original music and cover songs throughout the region, and on Friday night, they take the stage at The Underground in Lansdale.
ARTS MONTCO
Live Theater and Performances
THE CHILDREN'S HOUR
January 26 - 28
DCP Theatre
Opening Week: At an all-girls boarding school, a malicious young girl named Mary starts a rumor about owners Karen and Martha. As the rumor spreads, it turns into a town-wide scandal that threatens to ruin the school, relationships, careers, and lives. Performances are Friday and Saturday at 8 p.m. and Sunday at 2 p.m.
A FEW OF OUR FAVORITE THINGS
January 17 - 21
Act 2 Playhouse
Closing Week: Act 2's favorite comedy couple Tony Braithwaite and Jen Childs are back with a two-person show that is sure to delight audiences. A Few of Our Favorite Things features Tony and Jen performing outrageous original songs and sketches. The run closes with shows Wednesday through Sunday, including two shows each on Wednesday and Saturday.
ARSENIC AND OLD LACE
January 26 - 27
The Village Players of Hatboro
Closing Week: The Village Players of Hatboro continues its season with the farcical black comedy Arsenic and Old Lace. The show tells the story of Mortimer Brewster and his crazy homicidal family. The run closes with performances on Friday and Saturday, both at 8 p.m.
MORNING'S AT SEVEN
January 16 - 21
People's Light
Morning's at Seven, the latest production from People's Light, is a comedy-drama that puts the focus on family dysfunction. Four close-knit sisters confront long-held secrets with humor in this play by Paul Osborn. Performances are held each evening Tuesday through Sunday with additional matinees on Saturday and Sunday at 2 p.m.
CRAVE MONTCO
Dining Events
FOODIE FRYDAY & SATURDAY
January 26 & 27
Boardroom Spirits
This weekend, Boardroom Spirits is teaming with Fry's Catering for a Foodie Fryday and Saturday. Both days will feature a Ramen Bar with traditional ramen noodles in a 12-hour broth.
WILD WEST MURDER MYSTERY NIGHT
January 26 - 27
Chaddsford Winery
Chaddsford Winery in nearby Delaware County transforms into the Chaddsford Saloon each Friday and Saturday night in January for its Wild West Murder Mystery Night. Enjoy hors d'oeuvres paired with Chaddsford's best wines, all while trying to solve a series of murders at the Saloon.
ARTS MONTCO
On Exhibit

DINA WIND: STAINLES 1981 - 1994
Opening January 28
Berman Museum of Art at Ursinus College
A new exhibit is opening this Sunday at the Berman Museum of Art at Ursinus College. Dina Wind: Stainless 1981 - 1994 showcases sculptural assemblages from Philadelphia-based Isaraeli artist Dina Wind. The pieces highlighted in the exhibit feature only stainless steel found objects that have been crafted into master works.
ARTIST RECEPTION: "RESONATE" BY SANDY WOOD
January 28
Mennonite Heritage Center
Local watercolor artist Sandy Wood will be displaying her nature scenes in an exhibit titled Resonate, opening January 28 at the Mennonite Heritage Center. From 2 to 4 p.m. this Sunday, the Heritage Center hosts an opening reception and an opportunity to meet the artist.