As the summer season comes to a close, there's still plenty of incredible and unique events happening all across Montgomery County. From action-packed go-kart racing to family-friendly festivals and everything in between, check out what's happening this week below to make it a world-class week!
Special Events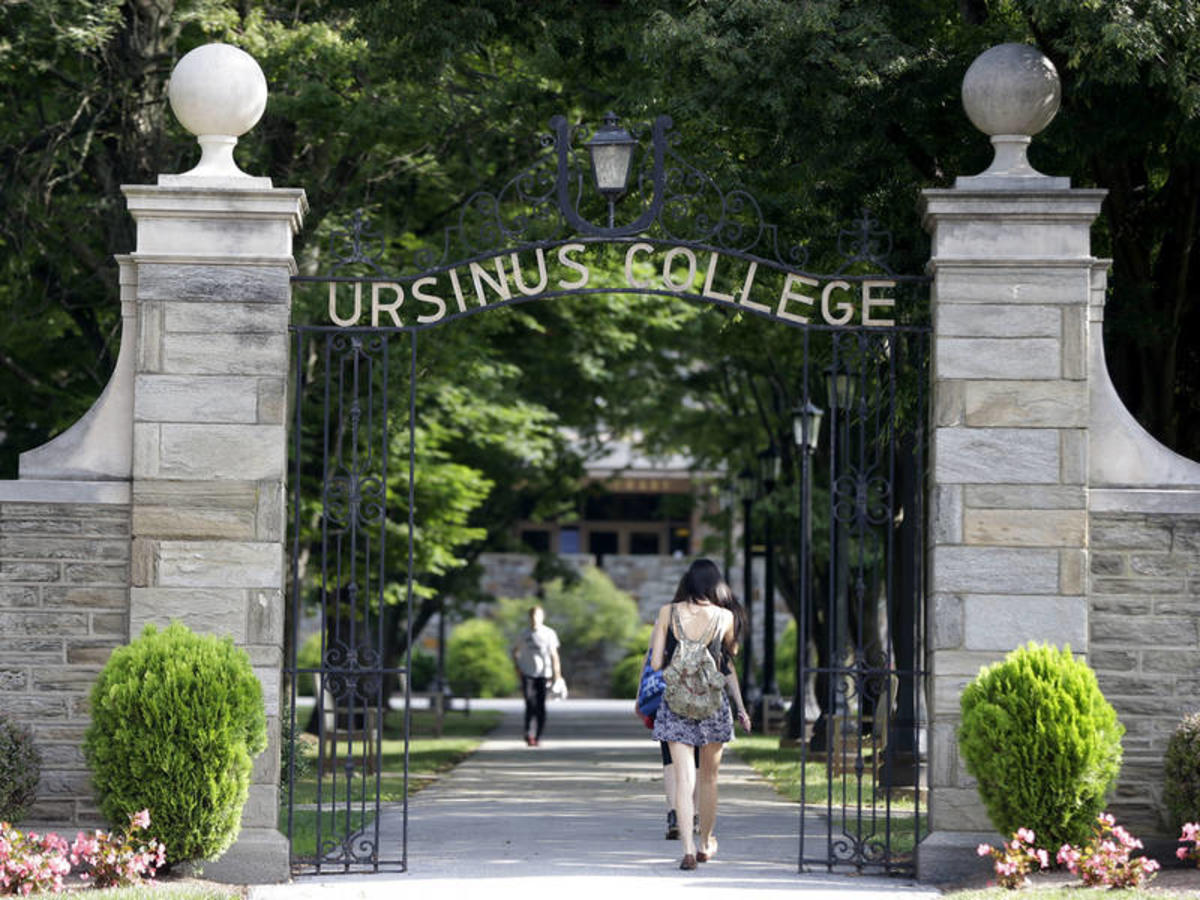 150 Fest
September 1
​Ursinus College
Ursinus College welcomes our neighbors, community members, families, alumni, students and staff for an exciting kick-off to our 150th anniversary year! Join this community-wide event featuring live music, food trucks, games, craft vendors, a wine and beer garden, moon bounces, face painting and much more.
Join us on the Berman Museum Front Lawn on Sunday, September 1 from 12 pm to 7pm.
This event is free and open to the public. 
PLEIN-AIR PAINTING
August 31
Smith Family Plaza
Come paint the end of summer on the last Saturday in August! The fish fountain will still be spouting within the Smith Family Plaza, the surrounding grass and trees will still be green, and the days will still be warm and wonderful.
August 31st is an off-week for the Pottstown FARM (they host a Farmer's Market every other Saturday throughout the summer and fall). So, it's a perfect day to spend painting in the plaza.
Ice House Steaks & Pizza has generously provided the table top, pizza box easels. We will provide the paint brushes and washable paint (YES, all ages can paint with us without worrying about their clothes getting stained).
DANCING DREAM ABBA TRIBUTE BAND
August 31
​Valley Forge Casino Resort
ABBA Tribute Band Dancing Dream will take you back to times when Sweden's ABBA ruled the musical world with their incredible performances. Let yourself escape to the glitter and glam of the 1970's and experience the perfect illusion of the impressive ABBA Tribute Show. You're going to be singing and dancing in the aisles this August! Dancing Dream ABBA Tribute Band, one night only, August 31, at Valley Forge Casino Resort.
Montco Makers
Beer, Wine & Spirits Events
OKTOBERFEST CELEBRATION
September 1
​Iron Abbey Gastro Pub
We are celebrating Oktoberfest from September 1st-30th!
Hofbrau Special: $8 for 1 Liter
Burger & Beer Special: $14 for 1 Liter of Hofbrau plus our special Oktoberfest Burger
Friday Nights in September staff is dressed in Bavarian Costumes!

Live Music at 9pm on September 28th
WINE CLUB: SUMMER DOWN UNDER
August 28
​NaBrasa Brazilian Steakhouse
Summer Down Under is a taste of 4 Australian Wines each paired with unique and delicious appetizers!
Wines include: Tournon Mathilda Viognier Marianna | Victoria, Farm to Table Pinot Noir | Victoria, Tarot Grenache | South Australia, Robert Oatley Shiraz | McClaren Vale 
TWILIGHT ON THE RIVER
September 11
Bridgeport, Pa
Something for everyone! Make it a family night out! Open-air market in a lovely setting along the Schuylkill River in Bridgeport, PA. Open May through September. Second and Fourth Wednesdays. 4:30-8:00 pm. A mix of local vendors, food, music, and games.
TELFORD NIGHT MARKET
September 11
Telford Train Station
The Telford Night Market is a seasonal family-friendly open-air night market. TNM features independent vendors selling curated food, fresh produce, merchandise and art.
TNM works with surrounding nonprofits and businesses for community collaborations that celebrate the diversity and heritage of Telford, PA.
ADMIRAL'S TAVERN
May 10 - September 28
Independence Seaport Museum
Kick back on summer nights with stunning views of the Ben Franklin Bridge and a cold drink in hand, all while aboard the oldest steel warship afloat in the world.  The Admiral's Tavern beer garden (21+) is popping up again on Cruiser Olympia at Independence Seaport Museum every Friday and Saturday from 6:30 - 10:30 p.m.  
Gather your crew for drinks, snacks, fun, and games on the most historic ship in Philadelphia.  Food will be available for purchase.
Cover charge: $8 per person, includes on drink ticket. 
Adventure Montco
Energizing Events
SPEED RACEWAY
200 Blair Mill Rd
Horsham, PA
Speed Raceway's state of the art go karts are F1-inspired, electric, racing machines. These OTL STORM models are made in Italy by the world's premiere electric kart manufacturer and are used worldwide in hundreds of karting facilities.
ITALIAN-MADE RACING GO KARTS
The 48V electric STORM model is known for it's "Revolutionary design, performance, functionality, modularity, reliability, and quality". Electric go karts have great acceleration in and out of turns compared to gas karts which makes them ideally suited for our two F1-inspired, road-style tracks. And with a maximum capability of 4000 RPMs, the straight line speed ain't too bad either.
Two different kart sizes for both adult and junior racers makes Speed Raceway truly fun for all ages. Each kart only has one seat and is designed for only one person. Adult & Junior karts race seperately to ensure everyone's safety.
Height & Weight Restrictions:
ADULT KART: 12 YEARS OLD, 56 INCHES, & MUST BE ABLE TO SAFELY REACH THE PEDALS.
JUNIOR KART: 6 YEARS OLD, 48 INCHES, & MUST BE ABLE TO SAFELY REACH THE PEDALS.
*Maximum age for the Junior Karts is 17 years old
Weight Restriction: Drivers must be less than 275 pounds.
All Go Karts are single seat/ single safety harness. Only one person per kart allowed. 
PADDLE PENN'S LANDING
May 3 - September 29
Independence Seaport Museum
Paddle your way around the Penn's Landing basin in a kayak, rowboat, swan, or dragon for the perfect outdoor recreational activity.  Located near Spruce Street Harbor Park and the Hilton Penn's Landing, Paddle Penn's Landing is a unique afternoon adventure with family and friends or a memorable date with your sweetheart on the Delaware River in Philadelphia.
TRAIL TUESDAYS
Recurring weekly on Tuesday
​Valley Forge National Historical Park
Join us for Trail Tuesdays, weekly walks in the park!
Walk. Talk. Get Healthy. Be Happy. 
Open to all fitness levels. Dogs and strollers welcome on Tuesdays from 10 to 11 a.m. Walk Starts at Valley Forge Park Alliance Table by the Canteen in the Lower Parking Lot.  In case of inclement weather, the walk will be canceled. 
Questions? Contact Molly Duffy at molly@vfparkalliance.org or 484.886.5853
Patriot Trails
Historic Events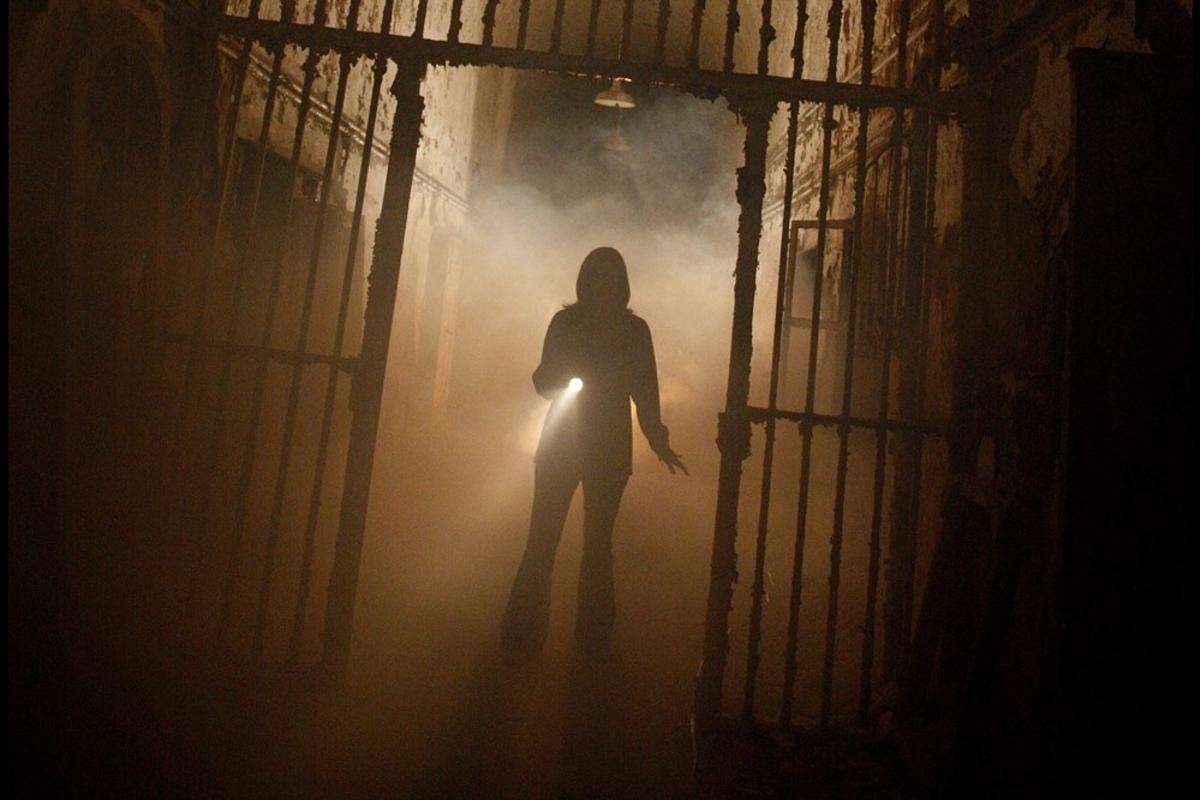 HIDDEN LIVES ILLUMINATED
August 15 - September 12
Eastern State Penitentiary Historic Site
Hidden Lives Illuminated offers a rare look into daily life inside America's correctional system through newly commissioned, animated short films created by currently-incarcerated artists. The films will be projected onto Eastern State's façade each night for one month, offering an intimate glimpse behind the walls of America's correctional system in the voices of the people who live and work there. Screenings are free and open to the public and occur three times nightly at 7 pm, 8 pm, and 9 pm, rain or shine.
Each screening will feature approximately five films that address a common theme. This theme, and the films featured, will change weekly. Nightly speakers, community meetings and performances accompany the films, and hands-on activities will invite engagement with the issues. The project will culminate in a one-night festival on September 12 during which all twenty films will be screened on Eastern State's façade while a documentary about the artists plays inside the historic site's cellblocks.
Hidden Lives Illuminated has been supported by The Pew Center for Arts & Heritage.
LARRY KRASNER: REDUCING COURT SUPERVISION IN PHILADELPHIA
September 3
​​Eastern State Penitentiary Historic Site
Philadelphia District Attorney Larry Krasner will discuss his progressive reform movement and his office's focus on decreasing the number of Philadelphians under court supervision.
Philadelphia District Attorney Larry Krasner was sworn into office on January 2, 2018, as the City of Philadelphia's 26th District Attorney. Krasner has implemented transformative bail, juvenile, and progressive prosecutorial policies, and continues to focus on significantly diversifying the office's staff while providing equal justice to every Philadelphian.
Limited seating. First come, first seated.
Searchlight attendees are invited to a reception at OCF Coffee House across the street from the penitentiary immediately following this event. At OCF, attendees can enjoy refreshments and view Hidden Lives Illuminated, an exhibition of animated films made by currently incarcerated artists projected onto the penitentiary's façade.
SUMMER OF HAMILTON EXHIBIT
August 8 - September 6
Historic Yellow Springs
As part of our Hamilton summer at Yellow Springs, we are hosting an exhibition based on the life of Alexander Hamilton. It is available to the public free of charge. It opens August 7th and will run through September 7th, in the Lincoln Building at Historic Yellow Springs. Exhibition hours are 10 AM to 4 PM daily. Closed weekends. We encourage you to view this informative exhibition of the life of Hamilton.
HEX SIGNS: SACRED & CELESTIAL SYMBOLISM IN PENNSYLVANIA DUTCH BARN STARS
March 1 - November 3
Bryn Athyn Historic District
 
Explores themes of sacred and celestial imagery in the traditional arts of the Pennsylvania Dutch, with special emphasis on the decorated barns of Southeastern Pennsylvania. This exhibition, which features actual examples of barn stars, decorated objects, and related images, is guest curated  by Patrick Donmoyer, director of the Pennsylvania German Cultural Heritage Center at Kutztown University. Donmoyer is the author of Hex Signs: Myth and Meaning in Pennsylvania Dutch Barn Stars (2013). The Heritage Center and Glencairn Museum will collaborate on a full exhibition catalog for the Glencairn exhibition. 
Arts Montco
Special Events
MAMACITA: A MOTHER'S COOPERATIVE IN THE ARTS EXHIBITION
August 28 - October 4
​Montgomery County Community College
MCCC to host MamaCITA: A Mother's Cooperative in the Arts exhibition
Montgomery County Community College will host an exhibition, "Marginalized," by the artists' group, MamaCITA (A Mother's Cooperative in the Arts), from August 28 to October 4 at the Fine Arts Center Gallery, Central Campus, 340 DeKalb Pike, Blue Bell.
The meet-the-artists reception for MamaCITA: A Mother's Cooperative in the Arts will be held Wednesday, September 11, from 5 to 7 p.m. in the Fine Arts Center Gallery. Both the exhibition and the reception are free and open to the community.
MamaCITA is a community of professional artists who are all mothers, with a goal to support each member in reaching her artistic potential. The artists work in a variety of media including oil, photography, fabric, and sculpture. The group maintains a membership of approximately 20 in the Philadelphia area with auxiliary groups in the Mid-Atlantic and New England regions.
DANIELLE NICOLE BAND
August 28
​Ardmore Music Hall
Danielle Nicole is a Blues/Roots/Soul Singer and Bassist based in Kansas City, MO. Formerly bassist and shared vocalist of popular band Trampled Under Foot.
TALIB KWELI
August 29
​Ardmore Music Hall
The Brooklyn-based MC earned his stripes as one of the most lyrically-gifted, socially aware and politically insightful rappers to emerge in the last 20 years.
"I'm a touring artist. I'm an artist that's internationally known. I'm not just a local artist at this point in my career. I'm cognizant of the fact that what I do is beyond where it started. I'm trying to reach the apex of where I am now, but without turning my back on or dismissing what I've done before."
After nearly 20 years of releasing mesmerizing music, Talib Kweli stands as one of the world's most talented and most accomplished Hip Hop artists. Whether working with Mos Def as one-half of Black Star, partnering with producer Hi-Tek for Reflection Eternal, releasing landmark solo material or collaborating with Kanye West, Pharrell Williams, Just Blaze, J Dilla, or Madlib, Kweli commands attention by delivering top-tier lyricism, crafting captivating stories and showing the ability to rhyme over virtually any type of instrumental.
Arts Montco
On the Stage
GREATER TUNA
August 28 - September 22
​Act II Playhouse, Ltd.
A hilarious satire of small town life. Two actors, twenty characters, and a barrel of laughs, y'all.
"Howlingly funny." -Variety
SCIENCE FICTION
Exhibition runs July 2 to October 6
Berman Museum of Art
The Philip and Muriel Berman Museum of Art at Ursinus College presents Science Fiction from July 2 to October 6. Curated by Ginger Gregg Duggan and Judith Hoos Fox, Science Fiction features the work of 12 international artists who were all born in the 1960s and 1970s, when the line between science and fiction seemed to blur in unprecedented ways.
COMEDY CLUB PRESENTS: ANTHONY RODIA
August 30
​Valley Forge Casino Resort
ANTHONY RODIA is a first-generation Italian comedian born and raised in Westchester NY. He has always had a way of turning any situation into comedy! Using Social Media as his platform, Anthony has exploded onto the Comedy scene out of nowhere, making quite a name for himself and building a large fan base. He is known for his hilarious skits, song parodies, And his weekly "Road Rage Wednesday" using his popular character "Uncle Vinny." Anthony has sold out shows at White Plains Performing Arts Center ( 4 consecutive times), Williamson Theatre College of Staten Island, Governors Comedy Club (Bellmore & Levittown), and the Middletown Theater.
Montco Weddings
Married in Montco
Philly Bride Wedding Expo
September 12
Willow Grove Park Mall
Join us for the bridal event of the summer! We have selected the top vendors in the Philadelphia area to help you plan your perfect day. Grab your bride squad and celebrate at the Willow Grove Park "Philly Bride Wedding Expo"!
Vendors Include:
Photographers
Florists
Videographers
Wedding Planners
Hair/Makeup Artists
Bridal Dress Salons
Photobooths
Bands/DJs
Cake Artists
Invitation Designers
Wineries
Venue Locations
Skincare Specialists
Nutritionists
Workout Trainers
& MORE!