This week in Montco brings plenty of festivals, barbecue, live theater and more! Attend the largest country music concert event in the Greater Philadelphia area, see a living history demonstration, or enjoy one of many captivating plays and performances.
FEATURED EVENTS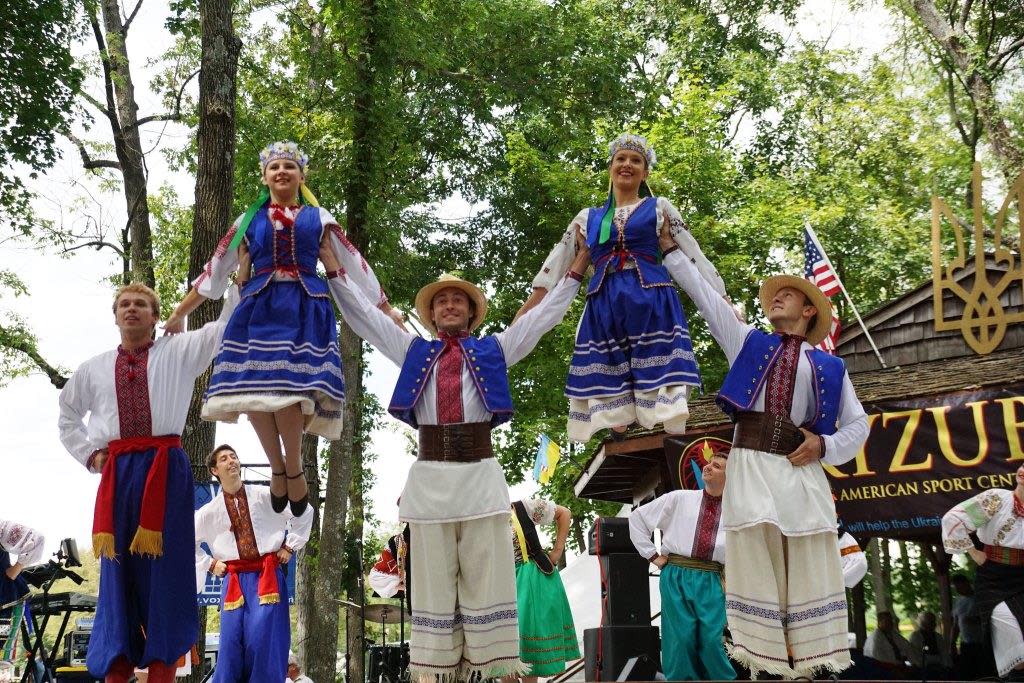 UKRAINIAN FOLK FESTIVAL
Rescheduled for October 17th 2021
Postponed from August 22nd
12 - 8 pm
Ukrainian American Sport Center
Experience a day of entertainment and culture at the 30th annual Ukrainian Folk Festival. Enjoy amazing performances, including traditional Ukrainian folk music and modern pop.
LANSDALE FESTIVAL OF THE ARTS
August 24
Memorial Park, Lansdale
The annual Lansdale Festival of the Arts brings some of the area's top artisans and crafters to the borough for a juried art show. The day also includes live jazz music, great food and door prizes for event-goers.
CITADEL COUNTRY SPIRIT USA
August 23 - 25
Ludwig's Corner Horse Show
Greater Philadelphia's largest country music concert event of the year is coming to Glenmoore, Chester County this August. Citadel Country Spirit USA is a three-day event that features the top artists of today and yesterday, including Billy Currington, Little Big Town, Old Dominion, Lee Brice, and more.
CRAVE MONTCO
DINING EVENTS
GATSBY-Q
August 24
Normandy Farm Hotel & Conference Center
The final event in this year's Craft-N-Que Series, Normandy Farm Hotel & Conference Center hosts a Gatsby-Q on August 24. The event takes visitors back to the roaring 20s (Gatsby-themed attire is optional) with live jazz, distillery tastings, and more. 
MONTCO MAKERS
BEER, WINE & SPIRITS EVENTS
ONE-OF-A-KIND WHISKEY DINNER & BOTTLE RELEASE
August 23
Iron Abbey Gastro Pub
Limited tickets available! Join Iron Abbey for a 4-course, 4-cocktail extravaganza including saffron seafood stew, chicken and waffles, and bourbon caramel apples.
PATRIOT TRAILS
HISTORY EVENTS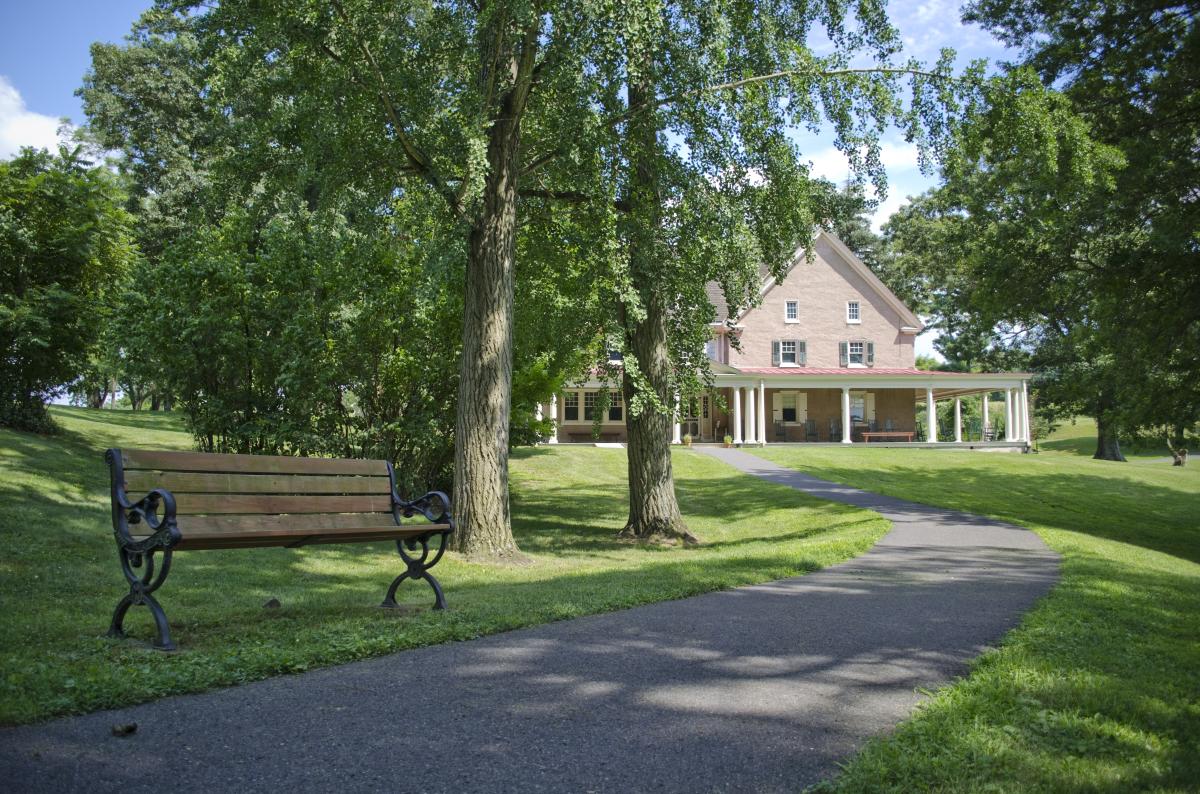 FUN IN THE 1900'S HISTORY CENTER
August 25
Pennypacker Mills
Pennypacker Mills invites children and their families to immerse themselves in history during the Fun in the 1900's History Center program on August 25. Purchase food from an old-time General Store, discover what life was like for breaker boys in the coal mines, or experience an interactive exhibit on transportation of the early 20th Century.
BUTTERFLY CELEBRATION
August 25
Upper Schuylkill Valley Park
Come help Upper Schuylkill Valley Park celebrate this amazing little insect, the butterfly. The annual program will include information on tagging, feeding and raising butterflies. This year the park will be hosting local butterfly experts Dave and Audrey Harding from Marvelous Monarchs.
LIVING HISTORY SUNDAYS
August 4  - August 25
Pottsgrove Manor
Learn a new historic skill every Sunday in August at Pottsgrove Manor's Living History Sundays! Living history interpreters will be at Pottsgrove Manor on Sunday, August, 4, 11, 18, and 25, 2019, from 1 p.m. to 4 p.m.
Bring everyone in the family to take part in hands-on history. Take a turn to churn cream into butter. Learn how to weave colorful strings into useful tape on a loom. See the tools of the leather-smith trade in action as the hide is transformed into pouches and bags. Join the cook in the reproduction kitchen to uncover an 18th-century dish brought to life, and stroll through the kitchen garden to find the plants which colonists would use for food and medicine. Everyone can try their hand at period toys and games to complete their historical experience. Each weekend brings different historical skills to life. Check the Pottsgrove Manor website, or call 610-326-4014 to see which days you would like to visit.
ARTS MONTCO
LIVE THEATER AND PERFORMANCES
NEWSIES
Friday - Sunday
Steel River Playhouse
Closing Week: Stop the presses! The hit musical Newsies is coming to Steel River Playhouse. This pre-professional Broadway youth production will be on stage for two weekends, August 17 to 19 and 24 to 26.
Performances this week are Friday at 8 p.m., Saturday at 2 p.m. and 8 p.m., and Sunday at 8 p.m.
WOODY SEZ: THE LIFE AND MUSIC OF WOODY GUTHRIE
Tuesday - Sunday
People's Light
Closing Week: With songs like "This Land is Your Land" and "This Train is Bound for Glory," Woody Guthrie is widely considered one of America's greatest folk musicians. In this unique performance, four actors/musicians play 15 instruments and perform 25 of Guthrie's songs while celebrating his fascinating, beautiful, and sometimes tragic life.
Performances this week are Tuesday - Thursday at 7:30 p.m., Friday at 2 p.m., Saturday at 2 p.m. and 8 p.m., and Sunday at 2 p.m. and 7 p.m.
DR. COOK'S GARDEN
Friday - Sunday
Playcrafters of Skippack
Dr. Cook's Garden depicts the perfect small town, with a beloved elderly family physician. But, is the town too perfect?  Dr. Cook's young protege stumbles across something disturbing that changes everything in this riveting drama.
Performances this week are Friday and Saturday at 8 p.m. and Sunday at 2 p.m.
IT SHOULDA BEEN YOU
Friday - Sunday
The Dramateurs, Inc. at the Barn Playhouse
The Dramateurs at the Barn invite you to a wedding you will never forget. It Shoulda Been You is a charming, funny, and original new musical that will leave a smile on every face.
Performances this week are Friday and Saturday at 8 p.m. and Sunday at 2 p.m.