A brand new week means a brand new batch of can't miss events, right here in Montgomery County. Check out some of our favorites, below!
Special Events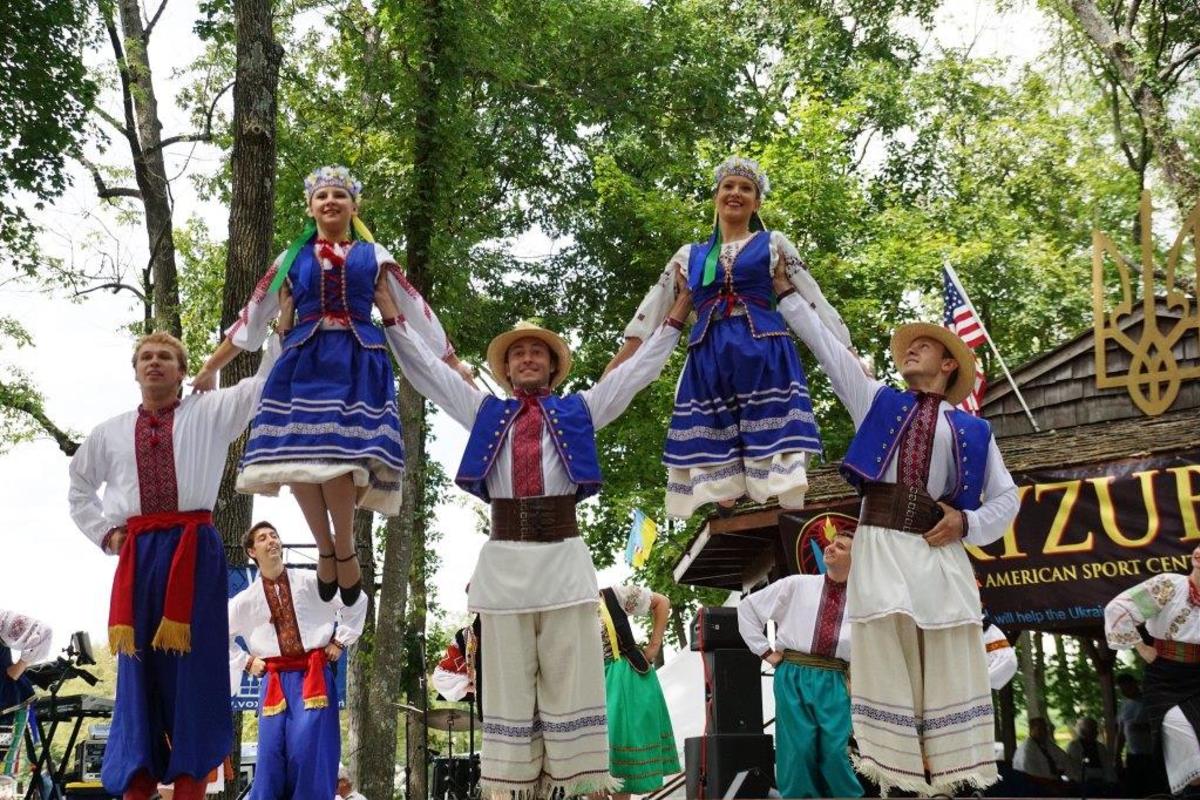 THE 28TH ANNUAL UKRAINIAN FOLK FESTIVAL
Ukrainian American Sport Center, Horsham
Sunday, August 25
12pm - 8pm
Enchanting, captivating, and intriguing – modest words which describe but by no means capture the essence of Ukrainian folk art, music, and dance. Enjoy an outdoor summer stage concert and show (1:30 to 4:30 PM), a public social dance (4:30 – 8:00 PM), homemade Ukrainian foods and baked goods, BBQ pit, standard picnic fare, kid's fun area, vendors grove, Ukrainian arts and crafts displays and bazaar, cool refreshments,  live reenactments from Ukrainian history and Ukrainian hospitality.
CIRQUE DU SOLEIL AMALUNA
Through August 25
Greater Philadelphia Expo Center
Performances of Cirque Du Soleil AMALUNA continue under the Big Top at the Greater Philadelphia Expo Center at Oaks. The story of freedom and self-discovery will be on stage in Montgomery County through August 25.
2ND ANNUAL ST. SOPHIA CAR SHOW
August 24
​St. Sophia Church, Saints Faith, Hope & Agape
2nd Annual St. Sophia Car Show
Saturday, August 24, 2019 – 10:00AM – 3:00PM
St. Sophia Church
900 S. Trooper Road, Jeffersonville PA
Route 363 near Route 422
Awards • 50/50 Drawing • Raffles • Door Prizes
Signed Phillies Merchandise/Tickets
Car/Bike Blessings Available - Tour Our Beautiful Church - Cool Off in the Air Conditioned Hall
Free donuts/coffee to every registrant
Bring in a non-perishable food item for The Patrician Society and receive a raffle ticket to win a car care basket.
$15 pre-registration/$20 day of event
Proceeds benefit the charities supported through St. Sophia Ladies Philoptochos "Friends of the Poor."
Montco Makers
Beer, Wine & Spirits Events
LADIES NIGHT OUT: CIRQUE DU SOLEIL AMALUNA
July 24 - August 25
The Melting Pot
LADIES' NIGHT OUT: CIRQUE DU SOLEIL AMALUNA
ANYONE DINING THIS DAY CAN ENTER A RAFFLE TO WIN FREE TICKETS TO THE CIRQUE DU SOLEIL AMALUNA SHOW AT THE OAKS CONVENTION CENTER FROM JULY 24- AUG 25TH! 
ADMIRAL'S TAVERN
May 10 - September 28
Independence Seaport Museum
Kick back on summer nights with stunning views of the Ben Franklin Bridge and a cold drink in hand, all while aboard the oldest steel warship afloat in the world.  The Admiral's Tavern beer garden (21+) is popping up again on Cruiser Olympia at Independence Seaport Museum every Friday and Saturday from 6:30 - 10:30 p.m.  
Gather your crew for drinks, snacks, fun, and games on the most historic ship in Philadelphia.  Food will be available for purchase.
Cover charge: $8 per person, includes on drink ticket. 
Adventure Montco
Energizing Events
Patriot Trails
Historic Events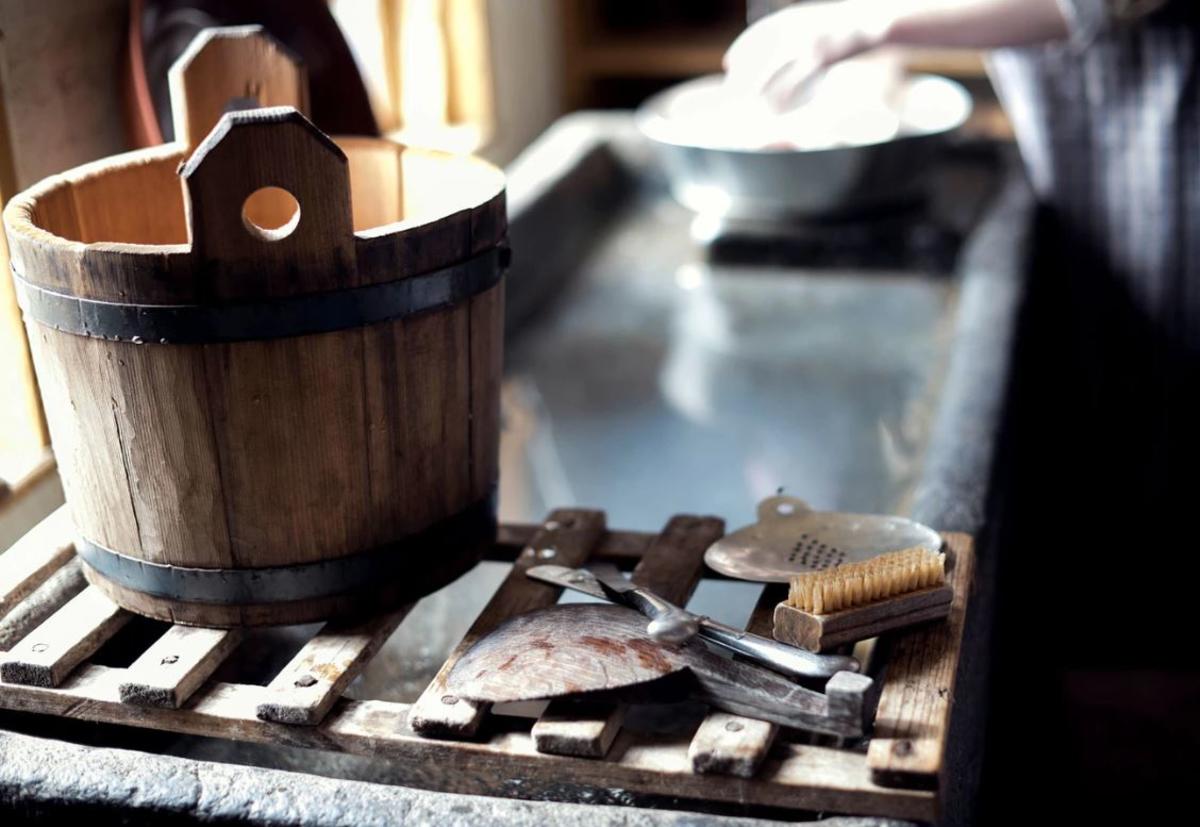 LIVING HISTORY SUNDAYS
August 4  - August 25
Pottsgrove Manor
Learn a new historic skill every Sunday in August at Pottsgrove Manor's Living History Sundays! Living history interpreters will be at Pottsgrove Manor on Sunday, August, 4, 11, 18, and 25, 2019, from 1 p.m. to 4 p.m.
Bring everyone in the family to take part in hands-on history. Take a turn to churn cream into butter. Learn how to weave colorful strings into useful tape on a loom. See the tools of the leather-smith trade in action as the hide is transformed into pouches and bags. Join the cook in the reproduction kitchen to uncover an 18th-century dish brought to life, and stroll through the kitchen garden to find the plants which colonists would use for food and medicine. Everyone can try their hand at period toys and games to complete their historical experience. Each weekend brings different historical skills to life. Check the Pottsgrove Manor website, or call 610-326-4014 to see which days you would like to visit.
SUMMER OF HAMILTON EXHIBIT
August 8 - September 6
Historic Yellow Springs
As part of our Hamilton summer at Yellow Springs, we are hosting an exhibition based on the life of Alexander Hamilton. It is available to the public free of charge. It opens August 7th and will run through September 7th, in the Lincoln Building at Historic Yellow Springs. Exhibition hours are 10 AM to 4 PM daily. Closed weekends. We encourage you to view this informative exhibition of the life of Hamilton.
HIDDEN LIVES ILLUMINATED
August 15 - September 12
Eastern State Penitentiary Historic Site
Hidden Lives Illuminated offers a rare look into daily life inside America's correctional system through newly commissioned, animated short films created by currently-incarcerated artists. The films will be projected onto Eastern State's façade each night for one month, offering an intimate glimpse behind the walls of America's correctional system in the voices of the people who live and work there. Screenings are free and open to the public and occur three times nightly at 7 pm, 8 pm, and 9 pm, rain or shine.
Each screening will feature approximately five films that address a common theme. This theme, and the films featured, will change weekly. Nightly speakers, community meetings and performances accompany the films, and hands-on activities will invite engagement with the issues. The project will culminate in a one-night festival on September 12 during which all twenty films will be screened on Eastern State's façade while a documentary about the artists plays inside the historic site's cellblocks.
Hidden Lives Illuminated has been supported by The Pew Center for Arts & Heritage.
HEX SIGNS: SACRED & CELESTIAL SYMBOLISM IN PENNSYLVANIA DUTCH BARN STARS
March 1 - November 3
Bryn Athyn Historic District
 
Explores themes of sacred and celestial imagery in the traditional arts of the Pennsylvania Dutch, with special emphasis on the decorated barns of Southeastern Pennsylvania. This exhibition, which features actual examples of barn stars, decorated objects, and related images, is guest curated  by Patrick Donmoyer, director of the Pennsylvania German Cultural Heritage Center at Kutztown University. Donmoyer is the author of Hex Signs: Myth and Meaning in Pennsylvania Dutch Barn Stars (2013). The Heritage Center and Glencairn Museum will collaborate on a full exhibition catalog for the Glencairn exhibition. 
Arts Montco
Special Events
XPN WELCOMES TAME IMPALA
August 23
​The Mann Center for the Performing Arts
Tame Impala is Kevin Parker -  the almost legendary messianic figure and creative soul who has developed the particular sonic universe of psychedelic pop cultivated with guitar pedals, delays, reverbs, and liquid explosions of color. There's no one like him in the current music scene. We were left in 2015 with Currents, Tame Impala's third album which ventured further into the pop genre, and added dance beats and R&B that only served to underpin the enthronement of the Australian. For his fourth album, Tame Impala remained true to his usual impenetrability and stands silent, but we have seen him parade through a number of collaborations: he has shared the studio with Mark Ronson and SZA, he has produced Lady Gaga and Travis Scott, Rihanna covered him on her latest album, he has remixed Mick Jagger and Miguel and has released songs with A$AP Rocky, Theophilus London, and ZHU. So, what does all this mean? Well, we know what Tame Impala has been until now, but we haven't a clue what will happen next. And that can only be a good thing.

Tame Impala released new singles, "Borderline" and "Patience," both via Interscope Records. Parker debuted both tracks on Saturday Night Live on March 30.
 
DUSK ON THE DELAWARE
August 16 - August 31
Independence Seaport Museum
Join Independence Seaport Museum on Fridays & Saturdays all summer long for Dusk on the Delaware, where you can visit the Museum's building after hours for just $8 per person! Dive into our newest exhibits, River Alive! and The British Mistake, climb aboard Diligence and raise her sail, and so much more. While you are here, make sure to visit and relax in our brand-new waterfront space, complete with breathtaking views of the Delaware River and drinks (alcoholic and non-alcoholic) and food for purchase. Spend your evening at the premier, family-friendly destination along the Penn's Landing Waterfront.
FARRUKO
August 24
​TD Pavilion @ The Mann Center for the Performing Arts
Carlos Efren Reyes Rosado, better known as Farruko, is a singer-songwriter born in Bayamon, Puerto Rico, who is considered by experts as a musical phenomenon of our times for his great musical versatility and performance expertise. Farruko has consistently demonstrated his dominion over most subgenres of urban music like reggaeton, rap, hip hop, R&B, and now Latino trap. He has also proved his adaptability, crossing over into pop, bachata, mambo, and vallenato genres.
Arts Montco
On the Stage
COMEDY CLUB PRESENTS: MIKE VECCHIONE
August 23
​Valley Forge Casino Resort
Mike Vecchione was born in Youngstown, Ohio and graduated High School in Boca Raton, Florida.  He played football and placed second in the 1991 AAA state wrestling tournament.  He attended Pennsylvania State University where he earned a bachelors degree in Criminal Justice and went on to receive a Master's degree in Special Education from Cabrini College in Pennsylvania. Mike has worked as a counselor and Special Education teacher in the Philadelphia area.
At the end of 2003, Mike moved to New York City. He has appeared on Comedy Centrals Live at Gotham, Comedy Centrals Fresh Face Debates, and Russell Simmons Presents: Stand Up at the El Rey Theatre. Mike also had a guest appearance on the IFC hit show Z Rock.
In 2010, Mike won the People's Choice Award for the New York Comedy Festival, was a semi-finalist on NBC's Last Comic Standing, and was selected to perform at the prestigious Montreal Comedy Festival (New Faces). Later that year, Mike went on to perform on the Tonight Show starring Jay Leno and shot his own Half Hour Special for Comedy Central.
In 2014, Mike appeared on Comedy Underground with Dave Attell on Comedy Central, was again a semi-finalist on NBC's Last Comic Standing and Comics Unleashed with Byron Allen.
In 2015, Mike appeared on Conan on TBS and Inside Amy Schumer.
Mike headlines across the United States and is based in New York City.
BRUNCH IS A DRAG
August 24
​Gypsy Blu
Weekend Brunch used to just be a good time, but now…it's a DRAG! Your simple Saturday Brunch just got taken to the next level with "Drag Queen Brunch", a Delicious Dining Experience/Drag Show Hybrid! Get your best friends together, slap on some sparkle, grab a mimosa, and be ready to experience the most fun you'll ever have at Brunch! 
Join Drag Hostess, Ophelia Hotass on Saturday, August 24th for Brunch is a Drag - Gypsy Blu! , an afternoon of Delicious Food, Dancing Divas, Cocktails, & Fabulous Queens! If you're looking for flawless make-up, incredible costuming, and an all-around great afternoon for your family & friends, then throw on some glitter and Drag yourself to Brunch is a Drag!
SCIENCE FICTION
Exhibition runs July 2 to October 6
Berman Museum of Art
The Philip and Muriel Berman Museum of Art at Ursinus College presents Science Fiction from July 2 to October 6. Curated by Ginger Gregg Duggan and Judith Hoos Fox, Science Fiction features the work of 12 international artists who were all born in the 1960s and 1970s, when the line between science and fiction seemed to blur in unprecedented ways.