As another fantastic summer comes to an end, Montgomery County is ready to give summer the send-off it deserves! Join in the fun this week all throughout Montco. 
Special Events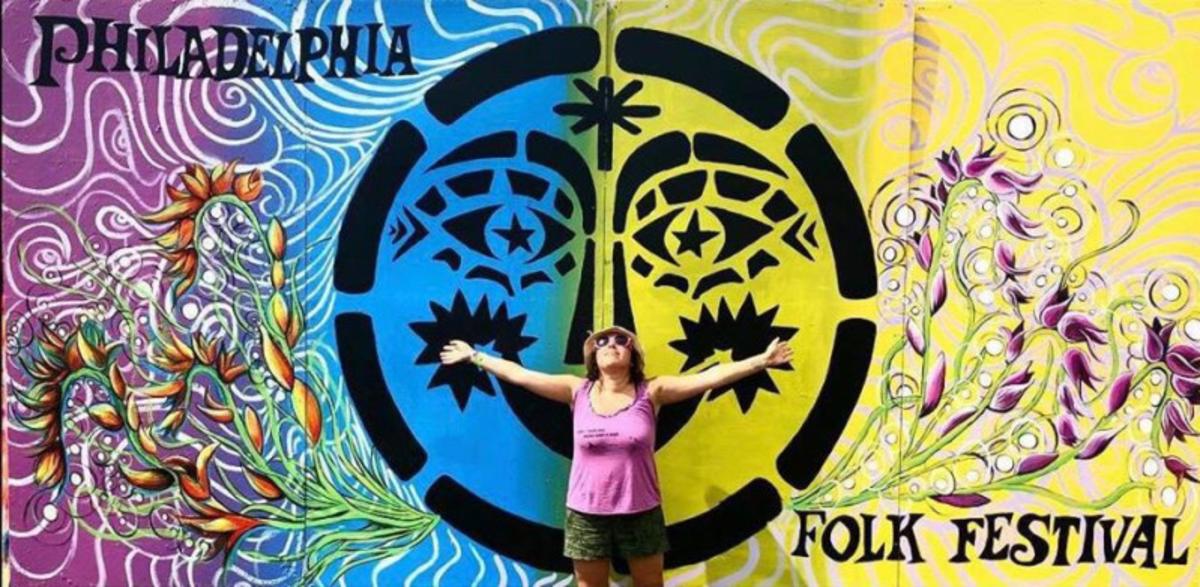 The 58th Annual Philadelphia Folk Festival
August 15 - 19
Old Pool Farm
The annual Philadelphia Folk Festival, put on by the Philadelphia Folksong SocietyOpens a New Window., is the longest continuously running outdoor music fest in North America. Fest brings some of the leading names in folk music to Montgomery County for three days each August.
CIRQUE DU SOLEIL AMALUNA
Through August 25
Greater Philadelphia Expo Center
Performances of Cirque Du Soleil AMALUNA continue under the Big Top at the Greater Philadelphia Expo Center at Oaks. The story of freedom and self-discovery will be on stage in Montgomery County through August 25.
WOODSTOCK 50TH ANNIVERSARY CELEBRATION: ROOSEVELT COLLIER PLAYS JIMI HENDRIX, KENSINGTON CLEARWATER REVIVAL PLAYS CCR, CHELSEA VIACAVA & FRIENDS PLAYS JANIS JOPLIN
August 15
​Ardmore Music Hall
Soft-spoken by nature, south Florida-bred Roosevelt Collier does his hollering on the sacred steel guitar. Brought up in the tradition of the House of God Church, Roosevelt built his reputation alongside his uncles and cousins in The Lee Boys, known for their spirited, soul-shaking live performances. Seated front and center, "The Dr." leaves an indelible mark on listeners, flooring audiences with his lightning-fast slide work on the pedal steel. At festivals, he is a regular "Artist at Large," performing alongside many of music's most prestigious acts, from the Allman Brothers, to the Funky Meters, to Los Lobos to the Del McCoury Band. Whether on tour with the Lee Boys, bouncing from stage to stage at festivals, or hosting an allstar get down in Miami, when Roosevelt takes the stage, the ear-to-ear grins can't help but be contagious.
Montco Makers
Beer, Wine & Spirits Events
EDIBLE CINEMA
August 14
​Colonial Theatre
The Colonial Theatre is serving up an innovative and delicious program that brings new meaning to the phrase 'dinner and a movie.'
The first Edible Cinema event features Stanley Tucci's Big Night and is perfect for anyone who enjoys spending quality time with a fork, loves cheese, and jokes that only a brother could love. Big Night follows two brothers (Stanley Tucci and Tony Shalhoub) striving to balance their dream of serving authentic Italian cuisine with keeping their restaurant afloat. Considered by The Guardian to have 'changed the way Americans experienced food', the film features memorable performances by Tucci, Tony Shalhoub, Minnie Driver, Ian Holm, Allison Janney, Isabella Rossellini, and Campbell Scott, who co-directed the film with Tucci. Big Night screens Saturday, September 14th at 7:30 PM on 35mm in the Colonial's historic auditorium.
SUMMER WINE TASTING
August 15
​Bryn Athyn Historic District
An end-of-summer tradition, the Summer Wine Tasting includes live music by EBE- Amsterdam Duo! Beautiful decor created by Robertson's Flowers & Events. Samplings of premium wines from around the world, and savory bites compliments of Karen's Catering. Don't miss this opportunity to enjoy an evening out with friends while soaking in the stunning views from the Cairnwood terrace!
$40 per person
Space is limited; reservations required
Must be 21 years of age to attend
WHISKEY CLUB: BOTTLED IN BOND
August 15
​Iron Abbey Gastro Pub
A whiskey tasting with four bonded whiskeys paired with four tapas appetizers. Whiskey's include: Henry McKenna Bounded, Rittenhouse Rye Bounded, Evan Williams Bounded, Mellow Corn Bounded
August 15th at 7 pm in the LOFT at Iron Abbey. Tickets are $25 Purchased through Eventbrite. 
SECRET VALLEY EXPEDITION (MIMOSA BRUNCH FOR DINING PASSENGERS)
August 17
Colebrookdale Railroad Preservation Trust
Board one of our meticulously restored century old rail cars for a two hour expedition into one of the most scenic and historic regions in the northeast. Once the province of pioneers and patriots, the Colebrookdale is your ticket to a verdant land lost in time.
Brunch is provided by Devour Catering & Event Design and includes: scrambled eggs, seasoned potatoes, bacon, sausage, pancakes or french toast, and mimosa (must be 21) or orange juice, coffee, tea, and water.
Brunch is available for our Dining Car passengers only.
LADIES NIGHT OUT: CIRQUE DU SOLEIL AMALUNA
July 24 - August 25
The Melting Pot
LADIES' NIGHT OUT: CIRQUE DU SOLEIL AMALUNA
ANYONE DINING THIS DAY CAN ENTER A RAFFLE TO WIN FREE TICKETS TO THE CIRQUE DU SOLEIL AMALUNA SHOW AT THE OAKS CONVENTION CENTER FROM JULY 24- AUG 25TH! 
ADMIRAL'S TAVERN
May 10 - September 28
Independence Seaport Museum
Kick back on summer nights with stunning views of the Ben Franklin Bridge and a cold drink in hand, all while aboard the oldest steel warship afloat in the world.  The Admiral's Tavern beer garden (21+) is popping up again on Cruiser Olympia at Independence Seaport Museum every Friday and Saturday from 6:30 - 10:30 p.m.  
Gather your crew for drinks, snacks, fun, and games on the most historic ship in Philadelphia.  Food will be available for purchase.
Cover charge: $8 per person, includes on drink ticket. 
Adventure Montco
Energizing Events
Patriot Trails
Historic Events
HECKLERFEST
August 17
​Heckler Plains Folklife Society / Lower Salford Historical Society
Held at the Heckler Plains Farmstead 10 AM – 3 PM.  Our unique hands-on craft stations, children's games, history and genealogy experts, pies and breads baked in the outdoor bake oven, colonial style food and the Heckler Plains Tavern will all be featured.  Once again members of the Brandywine Baseball Club will teach us how baseball was played in the 1860s, conducting two exhibition games.  (See attachments - flier and press release).  Here is an additional photo of the tavern.
SUMMER OF HAMILTON EXHIBIT
August 8 - September 6
Historic Yellow Springs
As part of our Hamilton summer at Yellow Springs, we are hosting an exhibition based on the life of Alexander Hamilton. It is available to the public free of charge. It opens August 7th and will run through September 7th, in the Lincoln Building at Historic Yellow Springs. Exhibition hours are 10 AM to 4 PM daily. Closed weekends. We encourage you to view this informative exhibition of the life of Hamilton.
LIVING HISTORY SUNDAYS
August 4  - August 25
Pottsgrove Manor
Learn a new historic skill every Sunday in August at Pottsgrove Manor's Living History Sundays! Living history interpreters will be at Pottsgrove Manor on Sunday, August, 4, 11, 18, and 25, 2019, from 1 p.m. to 4 p.m.
Bring everyone in the family to take part in hands-on history. Take a turn to churn cream into butter. Learn how to weave colorful strings into useful tape on a loom. See the tools of the leather-smith trade in action as the hide is transformed into pouches and bags. Join the cook in the reproduction kitchen to uncover an 18th-century dish brought to life, and stroll through the kitchen garden to find the plants which colonists would use for food and medicine. Everyone can try their hand at period toys and games to complete their historical experience. Each weekend brings different historical skills to life. Check the Pottsgrove Manor website, or call 610-326-4014 to see which days you would like to visit.
HIDDEN LIVES ILLUMINATED
August 15 - September 12
Eastern State Penitentiary Historic Site
Hidden Lives Illuminated offers a rare look into daily life inside America's correctional system through newly commissioned, animated short films created by currently-incarcerated artists. The films will be projected onto Eastern State's façade each night for one month, offering an intimate glimpse behind the walls of America's correctional system in the voices of the people who live and work there. Screenings are free and open to the public and occur three times nightly at 7 pm, 8 pm, and 9 pm, rain or shine.
Each screening will feature approximately five films that address a common theme. This theme, and the films featured, will change weekly. Nightly speakers, community meetings and performances accompany the films, and hands-on activities will invite engagement with the issues. The project will culminate in a one-night festival on September 12 during which all twenty films will be screened on Eastern State's façade while a documentary about the artists plays inside the historic site's cellblocks.
Hidden Lives Illuminated has been supported by The Pew Center for Arts & Heritage.
Arts Montco
Special Events
Arts Montco
On the Stage