Remember those bitter-cold February days when the wind chills were well below zero? Montgomery County seemed to button itself tight, and a number of public events were cancelled or trimmed, owing to the danger that the weather posed.
With the onset of May, however, those blustery days are well behind us, and the calendar has leapt to life, almost in response to those bleak weeks of winter.
This weekend, we are chock full of things to do.
Saturday, May 2
Bicycle Workshop - Lansdale
This is the time of year the kids dust off the bikes in the garage and zoom around the neighborhood. To make sure they do so safely, the borough of Lansdale is holding a bicycle workshop at 9 a.m. The presentation at White's Road Park covers a safety check and reminders about responsible riding. Helmets will be given out free while supplies last, and refreshments will be on hand.
Green Lane Park Boat Rentals 
It's opening day for Green Lane Boat Rentals, meaning that the placid waters of Deep Creek Reservoir can again be easily explored by motorboat, stand-up paddleboard, single kayak, double kayak, canoe and two-person paddleboat. Weekend hours, until Memorial Day when they expand, are 9 a.m. to 6 p.m. The popular pontoon boat tours will set sail later in the spring.
Opening of Ambler Farmer's Market 
 

After hibernating all winter, the Ambler Farmer's Market reopens at 9 a.m. next to the Trax Café. This collection of local farmers, butchers, dairymen, florists and crafters consistently sells tasty, high-quality, farm-fresh foodstuffs and merchandise. Come back after nightfall for a night of laughs as a corps of professional stand-up comedians takes the stage at Act II Playhouse.
Ardmore Open House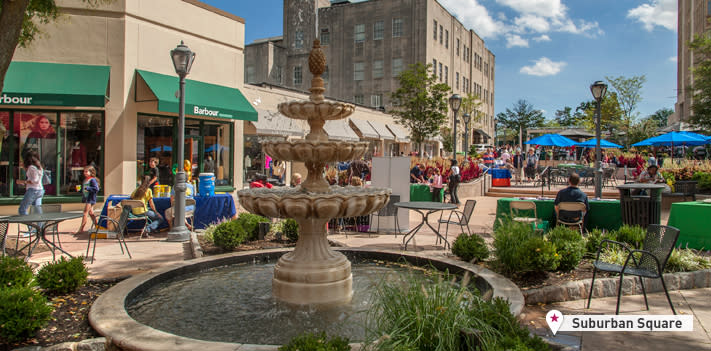 Downtown Ardmore is always a great location for an afternoon of browsing the little shops and retailers, but during Ardmore Open House, from 11 a.m. to 4 p.m., it spiffs itself up to be even more inviting. Family friendly entertainment includes face-painters, balloon artists and jugglers.
Colonial May Fair 
The Annual Colonial Fair turns Pottsgrove Manor into party-central or, in keeping with its 18th century theming, a site of much reverie and frippery. The event, from 11 a.m. to 5 p.m., features magic shows, music, a puppet theater and the traditional dance around the colorful Maypole. Food, crafts and historic demonstrations are also highlights.
Jam 4 the Hill Festival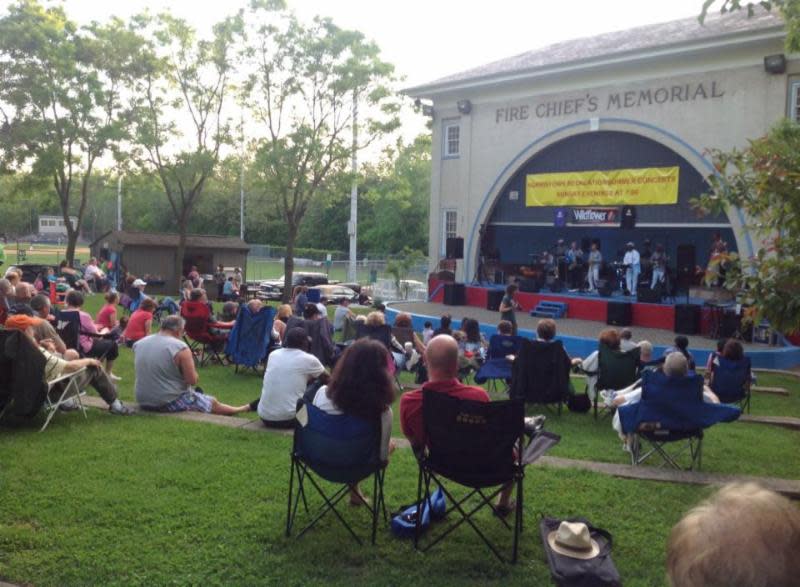 The first-ever Jam 4 the Hill Festival takes over Elmwood Park band shell in a music event that lasts from 11 a.m. to 7 p.m. The concert includes an edition of "Montco Idol," which may produce Norristown's next up-and-coming star. Performers will cover a wide range of styles, including folk, classic rock, jazz, gangster folk and R&B.
Lookbook Live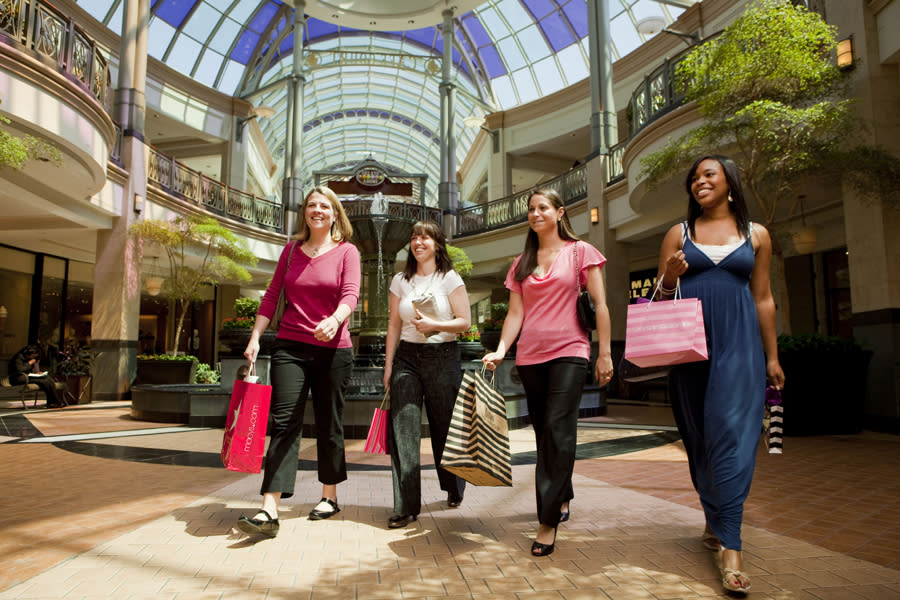 The newest spring fashions for him and her are on display at Lookbook Live. This showcase takes place at the Nordstrom Court at King of Prussia Mall from 1-5 p.m., where the couture expertise of GQ, Glamour and Simon converge to put you on the leading edge of the latest prints, designs, combinations and accessories. 
Skippack Village Spring Wine Festival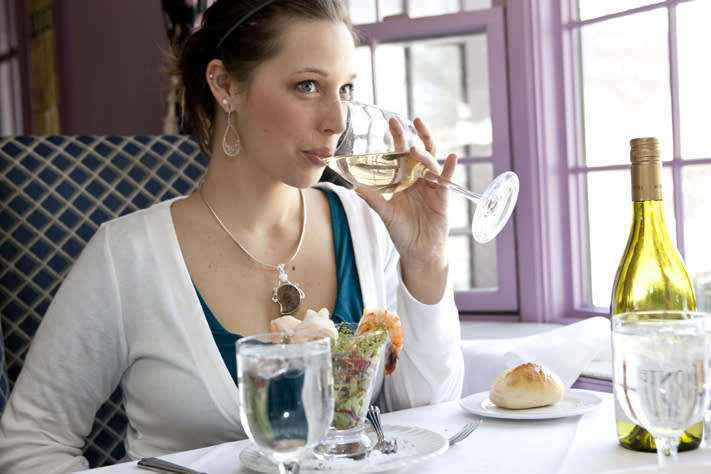 Uncork the fun at the Skippack Village Third Annual Spring Wine Festival. From 1-6 p.m., the inviting walkways of one of Montgomery County's most picturesque retail experiences is augmented by live music and the chance to sample interesting vintages and surprising taste combinations of food and wine. A VIP ticket comes with a collectible wine glass.
The Capital Steps Performance 
The political zingers will fly with bipartisan abandon as The Capital Steps performs at Montgomery County Community College at 8 p.m. The lightning-quick wit of their performers is evident throughout their repertoire. Enjoy a merciless - but good natured - Washington skewering through commentary, impressions, monologues, sketch comedy and song parodies.
Sunday, May 3
Sly Fox Brewing Company's Bock Festival and Goat Race 
Sly Fox Brewing Company in Pottstown is inheriting an event from its Phoenixville location after a ten-year history in Chester County. Prepare yourselves, Montco, the Bock Festival and Goat Race will take place on a field near the brewery's Circle of Progress address. Be one of the thousands of people who show up at this yearly competition to partake in a tasty beer fest and witness a farm-animal free-for-all, a racecourse for goats. The merry melee also includes music - especially German oompah tunes - and family fun. Bring your kids. Or your nanny.
MGK's 13th Annual DeBella Dog Walk 

Radio personality John DeBella's annual dog walk at Green Lane Park starts at 11 a.m. and lasts until 3 p.m. The stroll is only part of the day, with entertainment, giveaways and plenty of information on keeping Man's Best Friend healthy and hearty. Local rescue organizations will provide details on available pets, and doggie demos include a presentation by the Abington Police K-9 division. The day's festivities for Fido are free.
The Hard Problem - Ambler Theater 
The Ambler Theater presents a video presentation of a new Tom Stoppard play, The Hard Problem. This edition of National Theater Live, an organization that widens the availability of stage-based performing arts by using the latest in projection technology, begins at 12:30 p.m. The plot revolves around a neuroscientist who raises some very fundamental questions about consciousness and its meaning - in general and for he specifically.
Bolero - The Colonial Theater 
Fans of ABC's Dancing with the Stars may appreciate the fact that passionate moves on the dance floor are not a recent phenomenon. In its classic cinema series, The Colonial Theater presents Bolero, a 1934 drama starring George Raft as a dancer who treats his partners as mere stepping stones to fame and fortune. He spurns romantic involvement in his quest, at great personal expense. The showing is at 2 p.m.
Whew! That's a lot. Our final recommendation for the weekend is to schedule some downtime. An overnight at one of our signature hotels will also ensure that your weekend of activity also includes some pampering and relaxation.