It's the first full moon of Summer 2017, which adds a certain magic to the events below that occur after dark. But even while the sun is up, our 18 weekend recommendations shine brightly.
The New and Improved Stages of Grief – Act II Playhouse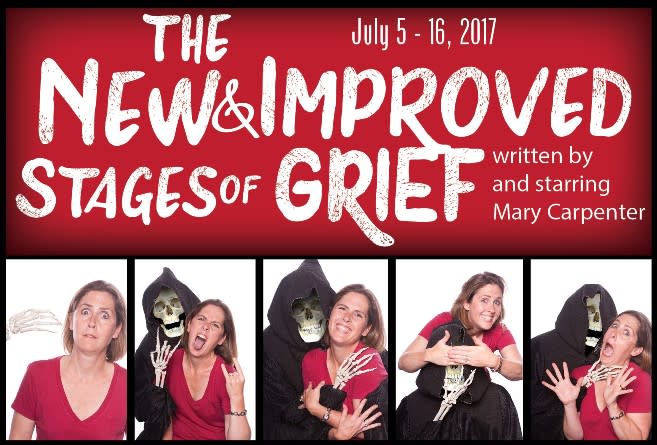 July 6-9
This one-woman show by comedian-performer-improv pro Mary Carpenter is one of the more unique presentations at Act II Playhouse, where she has directed many high-profile productions. Carpenter addresses the classic stages of grief, namely denial, anger, bargaining, depression and acceptance. But she adds a few of her own, including the stages of Doritos, Facebook, and tuna casserole. It's a touching but hilarious night of theater.
Project Dawn – People's Light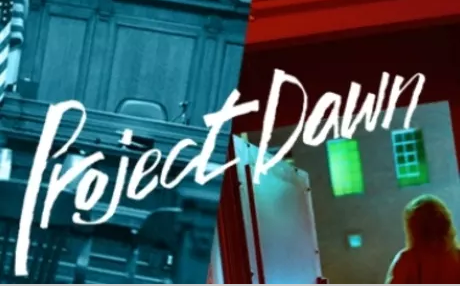 July 6-9
People's Light presents a world premier play about a court designed by a passionate and shockingly funny group of women. Seven talented actresses play roles on both sides of the bench, using a script that has been recognized by the New Play Frontiers Residency & Commission program.
Circus Week – Morris Arboretum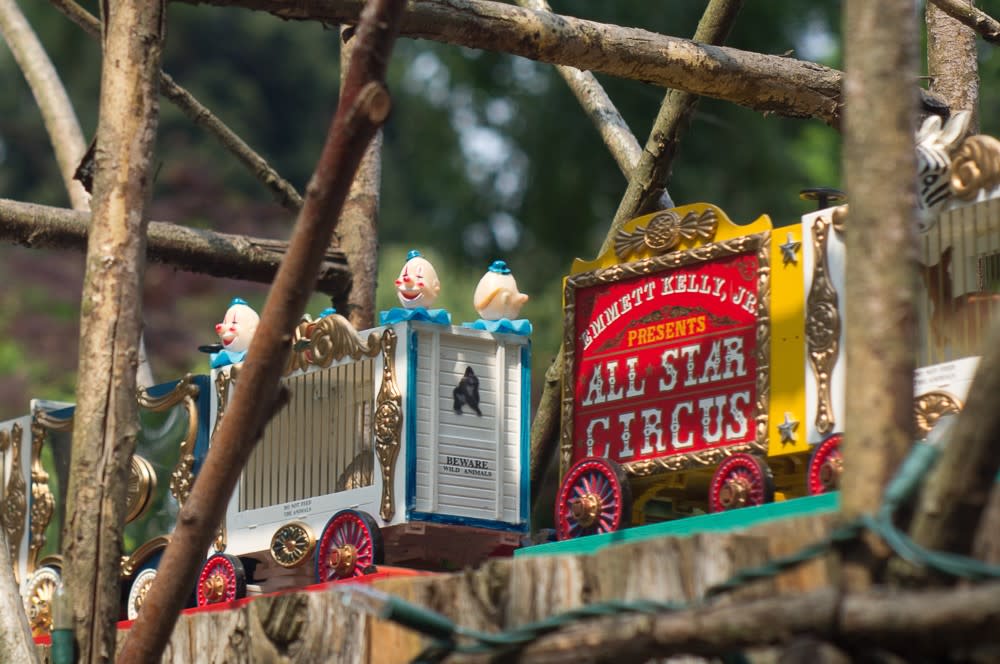 July 6-9
Think of this family favorite as a small-scale big-top. The garden railway at Morris Arboretum gets an overlay of makeup, performing animals, Crackerjack and sawdust when it takes on a circus theme. This festive sight, timed for the train's 20th anniversary, will round the bend and disappear from view this weekend, when it closes until next summer.
Liberty Bell Challenge – The Proving Grounds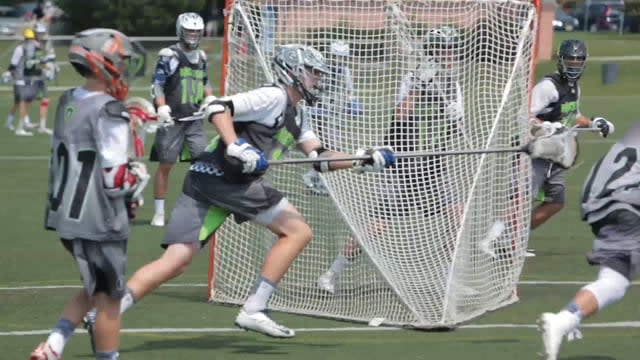 July 7-9
If you're a fan of lacrosse, the Liberty Bell Challenge is the opportunity to see some of the most talented players on the high school level (U.S. and Canada) vie for top honors. The weekend consists of a one-day individual showcase (Friday) followed by a two-day team tournament (Saturday-Sunday). The action unfolds at the Proving Grounds in Conshohocken.
International Gem and Jewelry Show – Greater Philadelphia Expo Center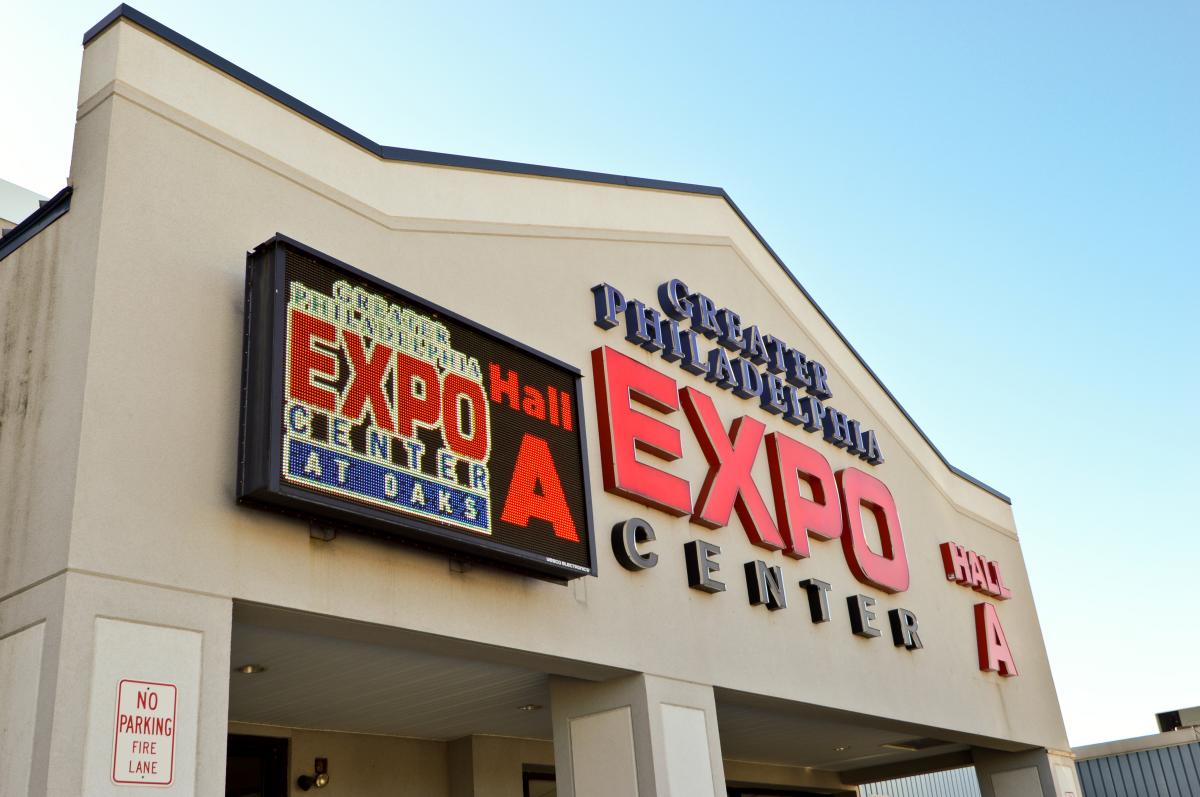 July 7-9
If you're in need of an update or upgrade of your jewelry, forget about going retail. The International Gem and Jewelry Show at the Greater Philadelphia Expo Center, gathers vendors from around the country and around the world under one convenient, climate-controlled roof. The diverse exhibitors are direct manufacturers, designers and wholesalers, ensuring a large selection of merchandise at low prices.
Mystery Science Theater 3000 Live! – Keswick Theatre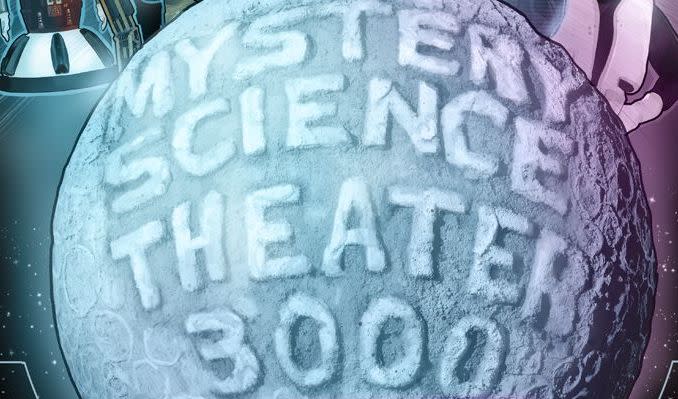 July 7
For the first time ever, the critically acclaimed Mystery Science Theater 3000 TV show is touring live, with the Keswick Theatre on its itinerary. Appearing with Joel Hodgson (creator) on stage will be Jonah Ray (host); robot companions Crow, Tom Servo and Gypsy; and Synthia and her Bonehead henchmen. Of course, it wouldn't be MST3K without a truly insufferable sci-fi gem. For this show, it's Eegah (1962), the story of a prehistoric giant who terrorizes Palm Springs.
Faculty Show 2017: Opening Reception – Abington Art Center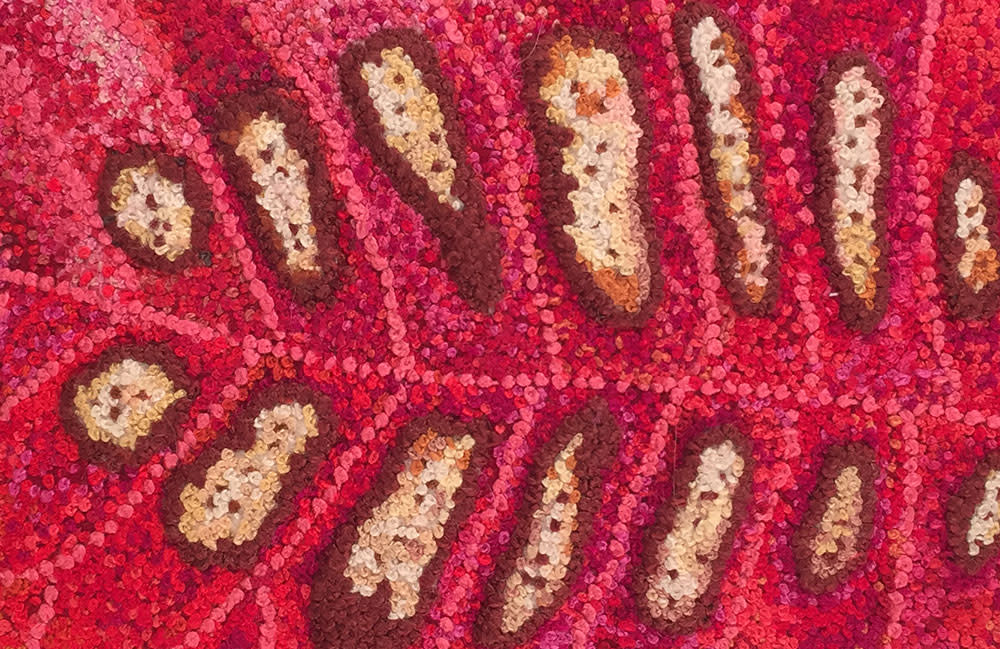 July 7
This summer, Abington Art Center presents the artwork of 24 of its studio school faculty members. On view are paintings, drawings, prints, jewelry, fiber arts and ceramics representing the skill and artistry of our teaching artists. The opening reception runs 6-8 p.m.
Fireworks – Wissahickon High School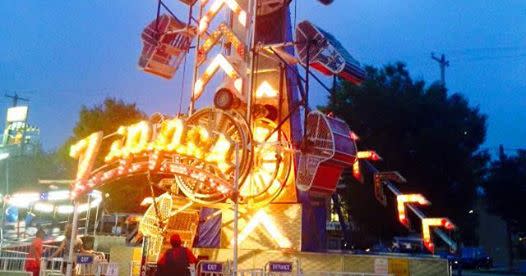 July 7
Ambler brings its July 4 celebration to a close with one last display of firepower at Wissahickon High School, 521 Houston Road, Ambler. It's part of the four-day carnival organized by the Kiwanis Club of Ambler, which ends Saturday, July 8. The pyrotechnics on July 7 begin at approximately 9 p.m. Onsite parking is available for a donation.
Ladies of Lansdale – Round Guys Brewing Company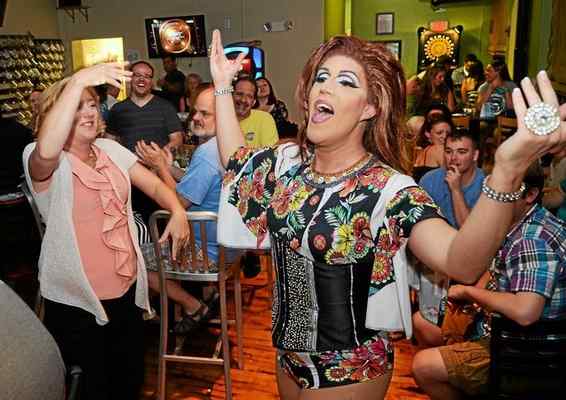 July 8
Enjoy a night of style, sequins, songs and sass at Ladies of Lansdale, a drag show hosted by the one and only Fanci Dismount, who we met earlier this week in our blog. She and her cast of beauties appears regularly at The Underground, the performance venue at Round Guys Brewing Company. The shows on Saturday, July 8, are at 7:30 and 10:00 p.m., and reservations are highly recommended, because this perfumed performance often sells out.
Defending the Caveman – Sellersville Theatre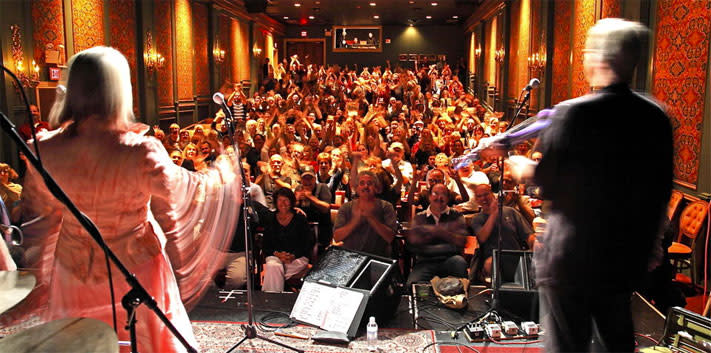 July 8 (3 p.m. and 8 p.m.)
This hilarious comedy for modern hunters and gatherers (18 and older, please) has broken box office records all over the world and is finally returning to the Sellersville Theater after previous sold out shows. It has toured 45 countries, but for this production, theater-goers need commute only slightly out of Montgomery County.
Reading of the Declaration – Peter Wentz Farmstead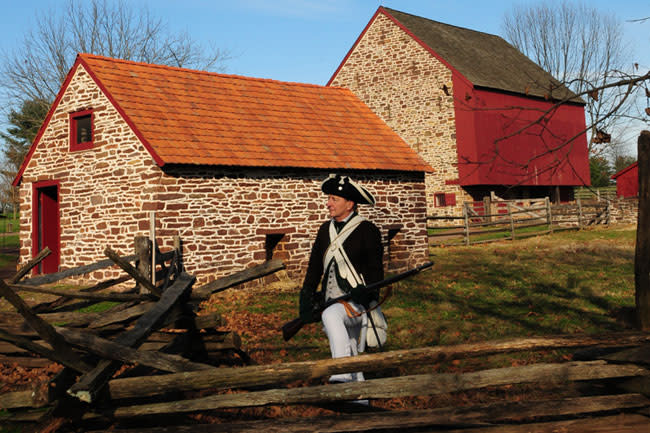 July 8
On July 8, 1776, John Nixon, a financier from Philadelphia and a colonel under General Washington, gave the first public reading of the Declaration of Independence from the steps of the Pennsylvania State House. Peter Wentz Farmstead – twice a headquarters spot for Washington – commemorates that event with a public reading of its own, 241 years later. Add your huzzah to the chorus of fervent patriots.
Animal Habitat Walk – Norristown Farm Park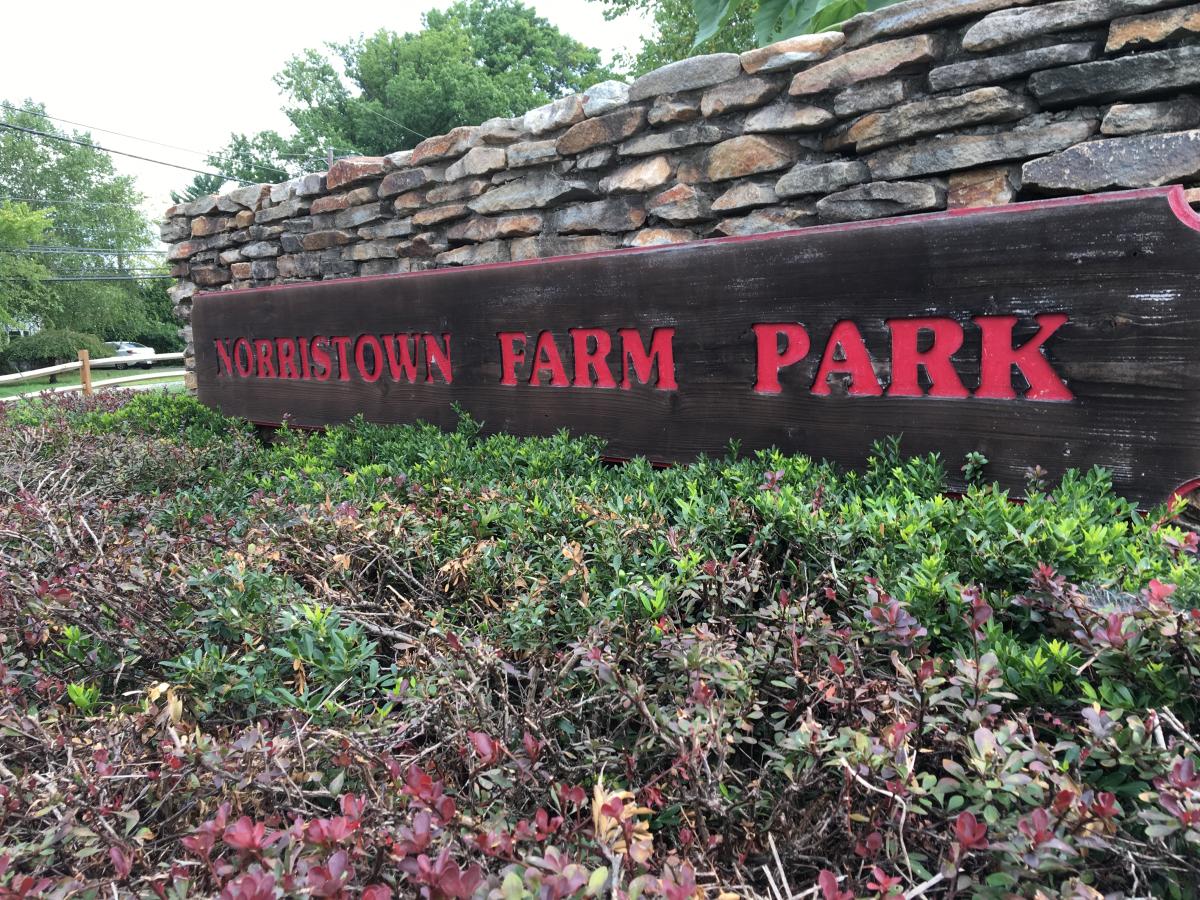 July 9
Join ranger Tim Wilson on an early-evening nature walk that steps off at 6 p.m. at Norristown Farm Park. He will be explaining the local critters who inhabit the park and pointing out their foods and shelters. Bring binoculars if you have them, and wear walking shoes appropriate to cover about two miles' distance. Preregistration is required (610.270.0215).
Shakespeare's Romeo and Juliet – Green Lane Park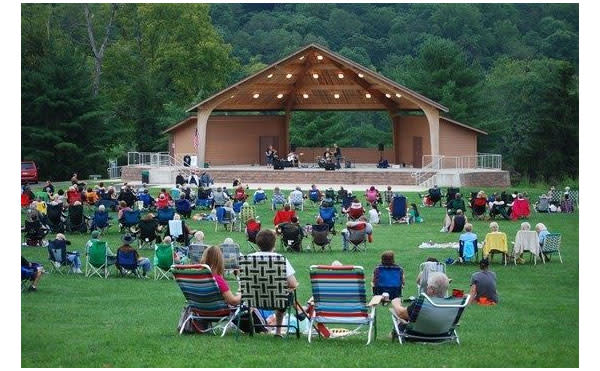 July 9
Commonwealth Classic Community Theater (CCTC) presents this beautiful and heartrending masterpiece in the open-air setting of Green Lane Park. Critically acclaimed director Kathryn MacMillian returns to CCTC with a fast-paced and thrilling exploration of a divided world in which love struggles to rise above the barriers of hate and fear. Bring a lawn chair or blanket.
The Towering Inferno – The Colonial Theatre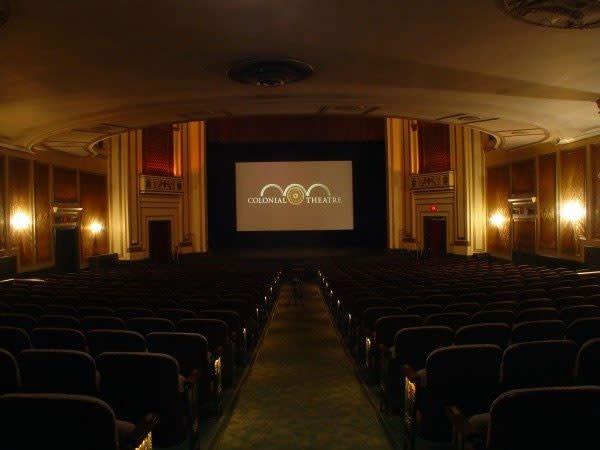 July 9
Missing the July 9 edition of The Colonial Theatre's classic Sunday cinema would be a complete disaster. The feature is The Towering Inferno, a 1972 epic about a San Francisco skyscraper whose design puts its inhabitants in mortal peril when it bursts into flame. The big-name stars in the cast include Paul Newman, Steve McQueen, Faye Dunaway, William Holden, Fred Astaire and even O.J. Simpson.
Concerts Under the Stars – Upper Merion Township Building Park
July 9
Vocalist-guitarist Stephen Kellogg is from Connecticut but he has toured from Seattle to New York City and everywhere in between. He appears at the Upper Merion Township Building Park (175 West Valley Forge Road, King of Prussia) at 6 p.m. with his band and with special guest Rhodes Less Traveled. Rock Bottom Brewery will be onsite with a Beer Garden that opens at 5 p.m.
Summer Concert Series – Masons Mill Park
July 9
Courtesy of Upper Moreland Parks & Recreation, Masons Mill Park (3500 Masons Mill Rd, Huntingdon Valley) throwback to the early 1960s for a concert by Studio Two. The set list is early Beatles and the look is four lads with period instruments, sharply tailored suits, white shirts and mop-top hair. This groovy night of music starts at 6:30 p.m.
Garden-to-Table Community Dinner – Trappe
July 9
Join Historic Trappe as it celebrates its 300th anniversary with a community dinner in the middle of Main Street, just outside the home known as "The Speaker's House." The house was formerly owned by Frederick Muhlenburg, the first Speaker of the U.S. House of Representatives. Live music accompanies the meal, which will feature appetizers, dinner and dessert. Beverages, including beer and wine, will also be available. Tickets can be purchased online.

As that large, pale moon begins to rise in the nighttime sky, you may find yourself in need of lodging, all the better to position yourself for further Montgomery County adventures the following day. Our online guide will point you in the right direction, after which our accommodating hotel staffs will take good care of you.