June is National Fresh Fruit and Vegetable Month, which makes it the perfect season to visit Zerns Farmers Market in Gilbertsville.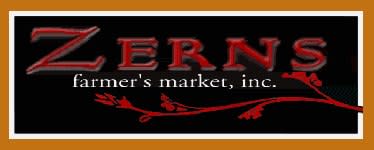 It's 10 a.m. on a stunningly sunny Saturday, and the businesses are just waking up.
The hallways are quietly empty, but this won't be the case for long. The counter at the Hofbrau Jr. shows some activity as several regulars debate the morning's news over steaming plates of eggs and home fries. Locally, they're known as "Zernies," a term that applies equally to loyal customers and veteran shopkeepers.
The scent of sizzling sausage makes my stomach grumble, but I ignore the temptation and keep walking.
Tucked throughout the expansive aisles are five places selling fresh fruit and vegetables, as well as jellies, pies, honey and pickles:
D&T Produce
Jimmy's Produce
R-Valley Farms, which has been a Zerns staple for 35 years
Stauffer's Family Farm
B&F Grocery Outlet
Peaches seem to be the hot item today; most of the stands have mouthwatering examples of them prominently on display.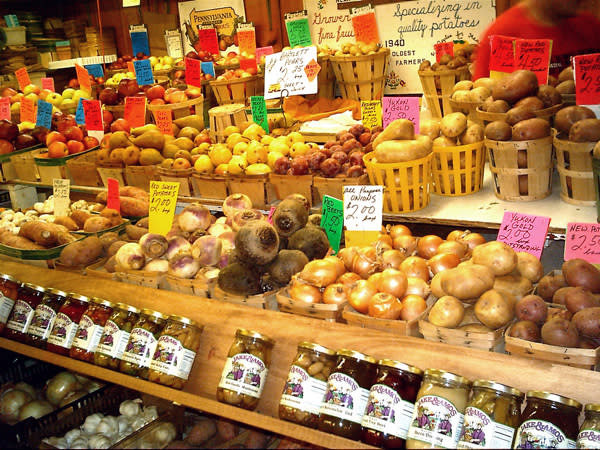 Zerns, one of the oldest farmers markets in the U.S., was founded in 1922. Farmer William Zern launched a farm-stock auction, but the commercial possibilities eventually grew to include produce and merchandise. Zerns has survived both a devastating fire and consumer trends toward chain grocery stores and strip malls.
Zerns is not one building but actually several. The larger of the two is a giant T, where it's possible to wander up and down the cement-floored hallways for hours.
There is almost no rhyme or reason to the layout, and there is no attempt at transitioning between sellers. So it's possible to buy a side of beef from Clover Farms and, mere steps away, get a tattoo at the Heartsleeve Studio.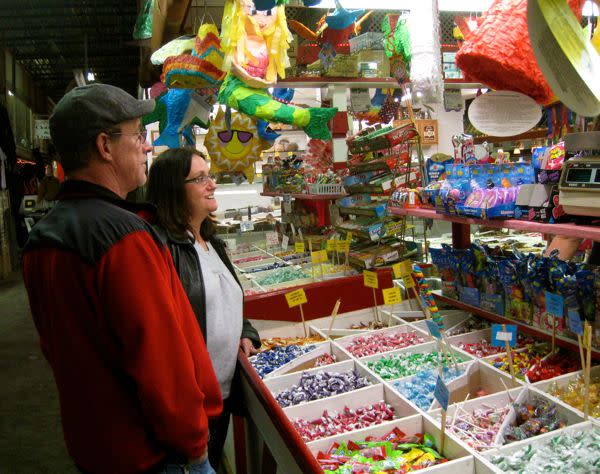 Behind me, the buzz of an electric razor comes to life. The shop is now open, candy-stripe pole rotating slowly. The customer in the chair will soon be leaving with a cooler look and a dusting of King Talc Talcum Powder.
Lou's Surplus is particularly interesting. Half the stock is traditional hardware-store fare: paint brushes, duct tape, plungers and pulleys. The other half comprises Army castoffs and overbuys. The cammo pants and jackets are interesting, but I don't think it's a good look for me. I drift by canteens, camp chairs, hats and caps, long underwear and a bin of olive-green socks that I'm sure would be toasty on those frosty winter mornings of dog walking. Lou's is also a place where you can purchase a gas mask, should the urge ever strike.
A second building sits behind the main structure. It is an L-shaped, barn-like structure with row upon row upon row of browsable treasures. Just before the thought occurs to me that this place has everything but the kitchen sink, I spy a kitchen sink. I pass by a mountain of stuffed animals, and the arm of a plush Sheriff Woody is lifted in an eternal wave.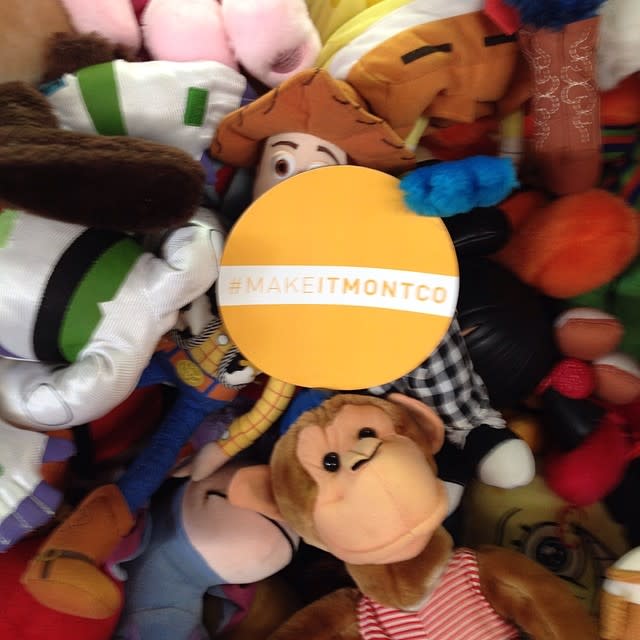 At another stall, I flip through a few selection of vinyl LPs, wondering whatever happened to Daddy Dewdrop after his one-hit-wonder "Chick-a-Boom" (Don'tcha Jus' Love It). On a table of retro sound technology is a reel-to-reel recorder and a Bell & Howell 8 mm movie projector that reminds me of my grandfather's, which he would use to run footage of family events backward, just for a laugh.
Between the two buildings, the outdoor section is almost exclusively produce and plants. Demurely dressed women in bonnets sell peppers and herbs from Lancaster County. As the season progresses, they will be laden with ears of white corn, just aching to be carted home and paired with a burger and side of macaroni salad.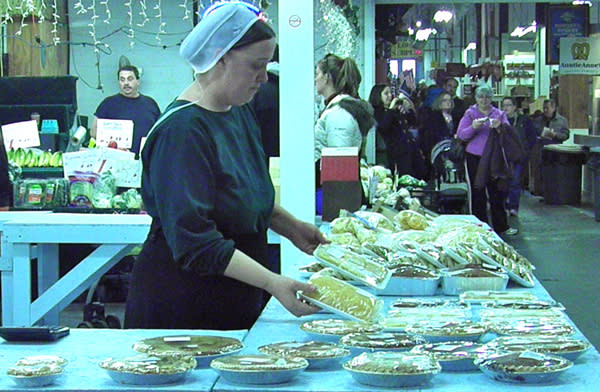 Today, however, shoppers are scooping up geranium pots, and as they haul them to their cars, clusters of brilliant red flowers bob with each step.
Several stores have still not opened for business, and I try to peek in and get a sense of their wares. From the back of RK Zimmer's Pets comes an occasional squawk, which I hope is a bird. And the blackened windows of the Zombie Shop reveal no secrets about the horror movie memorabilia inside.
Zerns is not only a marketplace, but it has retained its function as an auction house. P&J Auctions springs to life every Friday evening, and it's easy to imagine the rows of chairs filling with eager purchasers willing to up the ante to snag treasured furniture, antiques or collectibles.
Operating hours at Zerns are:
Friday, 10 a.m. to 10 p.m.
Saturday, 10 a.m. to 10 p.m.
Sunday, 11 a.m. to 5 p.m.
Vegetables often grow in beds, which inspires comfortable places where you and your family can snuggle together with your little sprouts like peas in a pod. Lettuce recommend a few accommodations for you on our website. And if the thought of combining farm fresh ingredients into a savory dish sounds too complex, leave it to the professionals. Sullivan's Steakhouse, for example, can create an exquisite meal for you, whether you arrive in a cluster or even just the two of you as a pear.