If you're going to try the newest attraction at the Plymouth Meeting Mall, you'd better have your wits about you.
Located across from LEGOLAND Discovery Center Philadelphia, 5 Wits Plymouth Meeting is an immersive, hands-on experience that challenges your mind and senses, and lets you be your own action hero in one of three adventures.
The Montgomery County location is the franchise's first in Pennsylvania, and sixth overall. 5 Wits Plymouth Meeting officially opens Nov. 2 with a Grand Opening celebration, including promotions and giveaways, Nov. 4.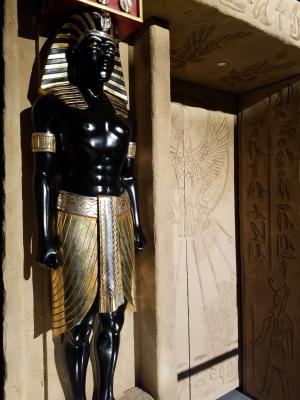 "What we really want to do is pop culture tropes…live out what you see in a movie, or video game," said Zephyr Goza, operations manager. "It's immersive. We want people to get off the couch and get into the environment."
Like starring in their very own action movie, or favorite video game, players of two to 12 travel through multiple rooms and work together as a team to solve a series of fun, physical challenges and puzzles, interacting with Indiana Jones-style special effects.
The outcome can change with each experience because it depends on how your team responds to problems, Goza said.
So, you and your friends, or family, can solve hieroglyphic puzzles to explore and escape a 3,000-year-old Egyptian tomb, or navigate a castle inhabited by feisty princess and an enormous dragon.
Myself and two co-workers tried the third adventure, the newest version of Espionage, and assumed the identities of underworld spies to stop an evil organization from threatening world war.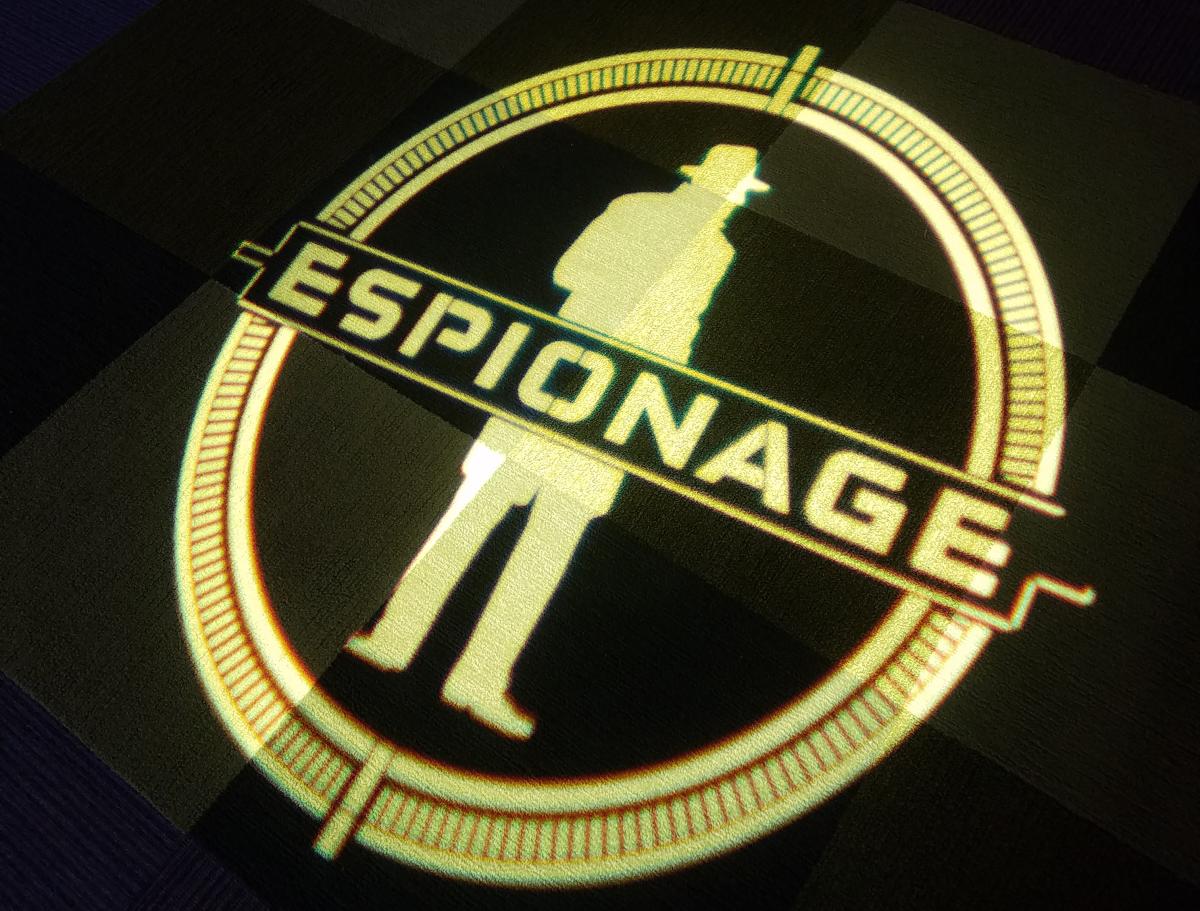 As we were led down a dark hallway, we realized the attraction was larger than we thought – 3,000-square-feet to be exact!
To break into enemy headquarters, hack the central computer and save the world – all without getting caught – we first had to crawl through vents and dodge a laser maze.
A word of advice: dress comfortably with close-toed shoes, and avoid skirts, dresses, and heels! Trust us, we learned from experience.
I'm not going to reveal any secrets, but I will tell you to pay attention to your environment, and communicate with your team members. Scores are posted, and, not to brag, but my colleagues and I scored 97 out of 99…
The intense adventure is action-packed, spy-thrilled, and super fun!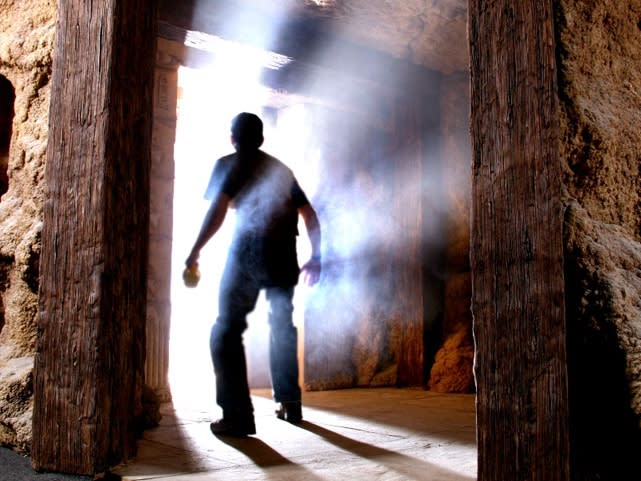 "This is how malls are developing now," said Goza. "We research the area, and see how it fits in with local tourism."
Matt DuPlessie founded 5 Wits in 2003, after managing several museum and theme park design projects. The attraction's other locations are in Massachusetts and New York.
The interactive experience is recommended for ages seven and up, and is also perfect for parties, and team building. The experiences take about 30 minutes each, but time can vary.
Tickets are $20 for one adventure, or $29.99 for all three. The passes don't expire, and since 5 Wits is open seven days a week, you can use them over multiple days.
For more information, check out 5-wits.com.