The first weekend of December in Montgomery County has the holidays kicking into high gear. With so much going on, only a Grinch would sit home and claim there's nothing to do.
Philadelphia Sportscard & Memorabilia Show - Valley Forge Casino Resort
All weekend long (December 4-6), the Valley Forge Casino Resort attracts autograph hounds looking to connect with sports legends at the Philadelphia Sportscard & Memorabilia Show. Among those scheduled to appear are Steve Carlton, Curt Schilling from the Philadelphia Phillies and Notre Dame Football Defensive End Rudy Ruettiger, who inspired the 1993 film Rudy.
Christmas Tree Lighting - Lansdale 
Lansdale's Christmas Tree Lighting brightens the night of December 4, in the center of Railroad Plaza. Before the tree springs to electric life, a talented choir sings, setting the proper mood. Santa then adds his particular brand of jolly, and free refreshments are served.
The Christmas Gazebo - DCP Theatre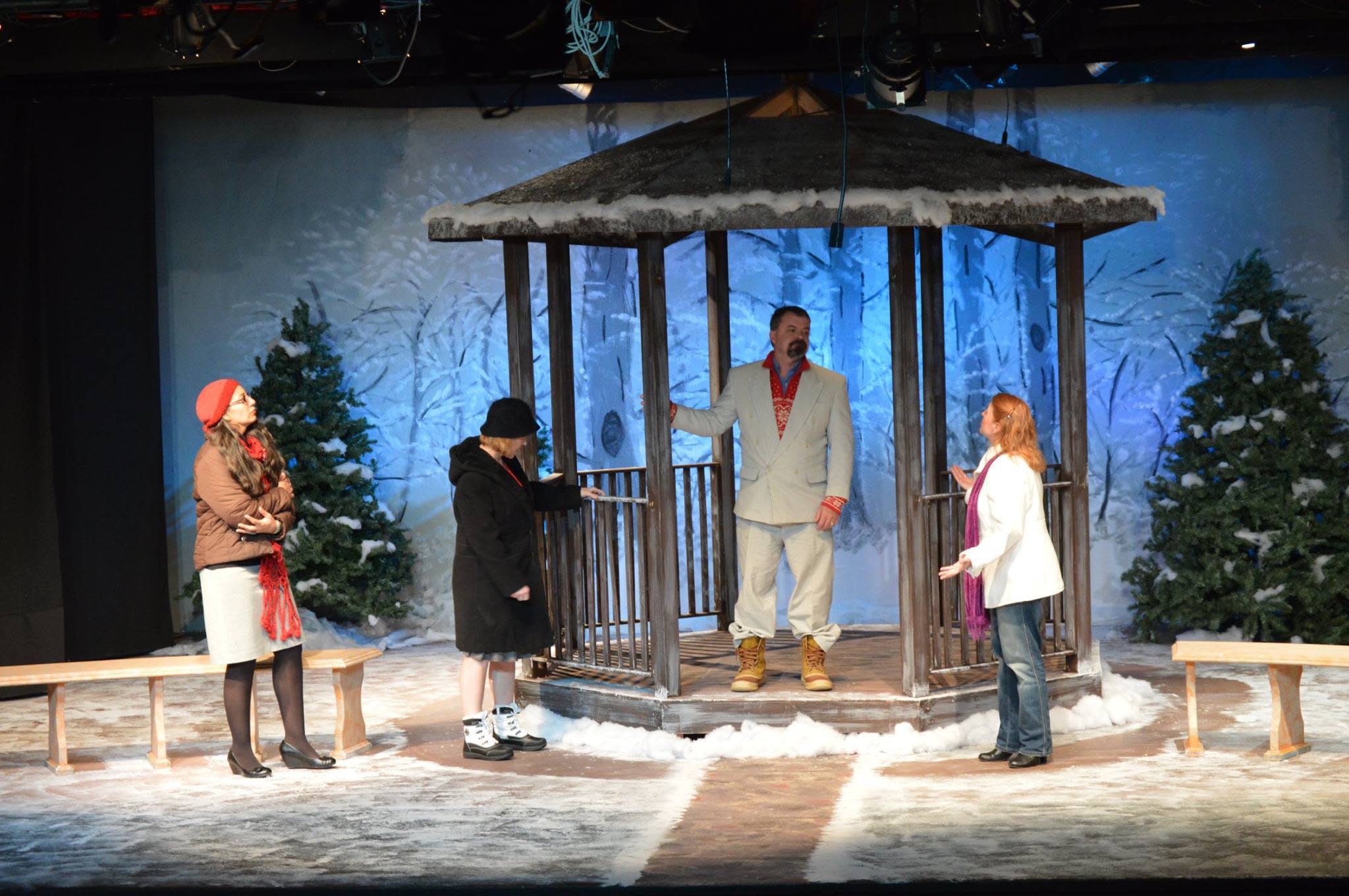 DCP Theatre's production of The Christmas Gazebo opens December 4 and runs two consecutive weekends (closing December 13). This touching play shows how a small act of beauty can change an entire town's outlook. Can the town's dilapidated gazebo be saved before its scheduled demolishment?
White Christmas - Steel River Playhouse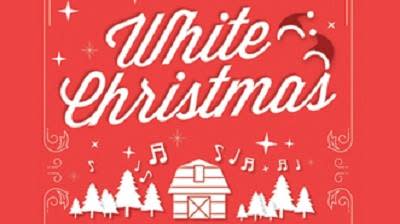 Dreaming of a white Christmas? Like the ones you used to know? Catch the Yuletide spirit with the production of White Christmas live and onstage at Steel River Playhouse, opening December 4. By the time the plot culminates in the singing of the title song, the stage is sure to fill with the fluffy stuff.
Holiday Ball - Sunnybrook Ballroom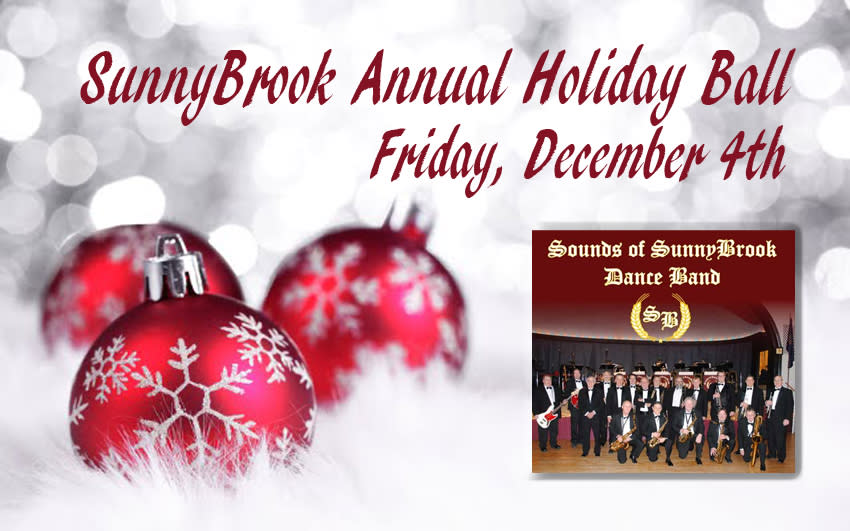 Put your holiday dance shoes on and be prepared to swing into the season at the December 4 Holiday Ball at Sunnybrook Ballroom. The Sunnybrook Dance Band will have everyone Rockin' Around the Christmas Tree.
Cricket Cringle - Ardmore 
December 4-5 is Ardmore's annual Cricket Cringle, a two-day holiday shopping extravaganza featuring an open-air marketplace, local restaurant favorites, food trucks, gift wrapping station, Santa Claus, giving trees, photo booth, Nutcracker performance, baby-sitting services and complimentary shopping totes.
Generations 5K Reindeer Run/Fun Walk - Souderton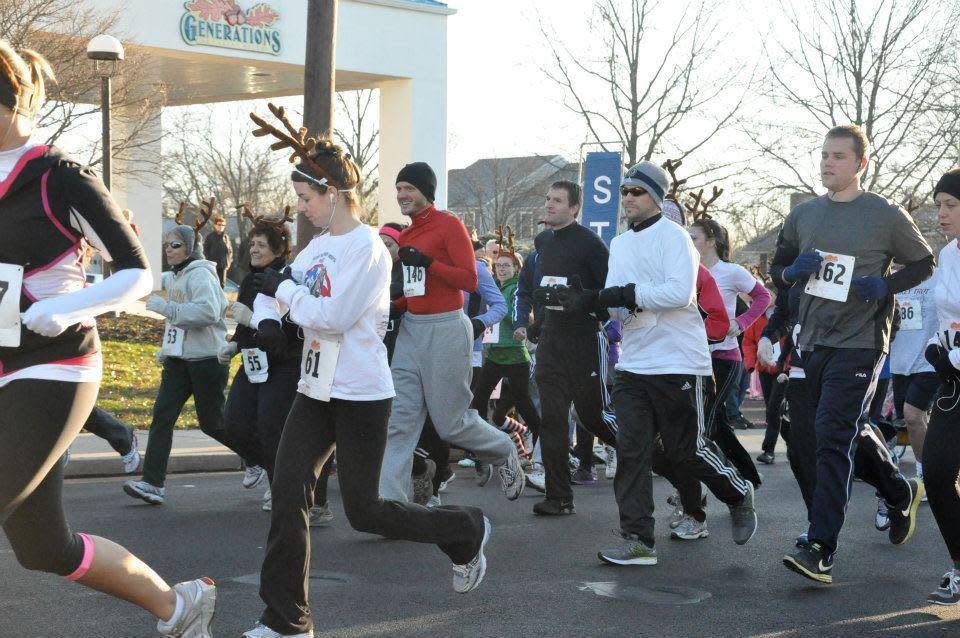 The Generations 5K Reindeer Run/Fun Walk in Souderton begins at 8 a.m. on December 5 with breakfast (registrations for Rudolphs is from 7 a.m. to 7:14 a.m.). From there, the runners and walkers don their reindeer antlers and hoof it over the hilly terrain. Prizes are awarded to the winners, and the proceeds benefit Meals on Wheels.
Santa Brunch - Elmwood Park Zoo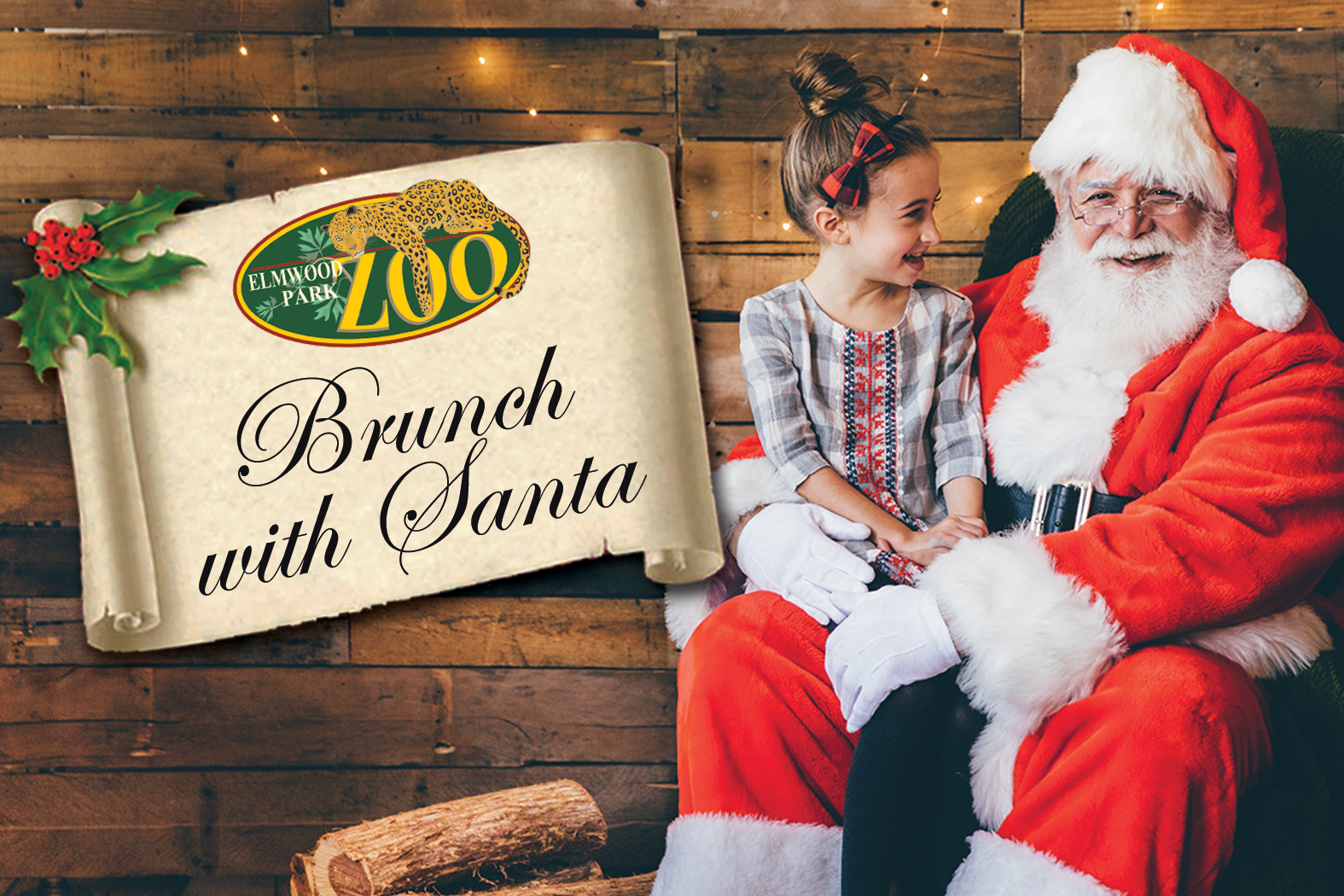 Elmwood Park Zoo's series of Santa Brunches, which begin December 5, is a time-tested favorite that often sells out. It's a great opportunity for a less crowded, less frantic visit with St. Nick. The food is top-notch, and after whispering in Santa's ear, the full range of zoo animals (including reindeer) is ready to be visited.
Jeremiah Sweinhart Carriage Factory Display - Boyertown Museum of Historic Vehicles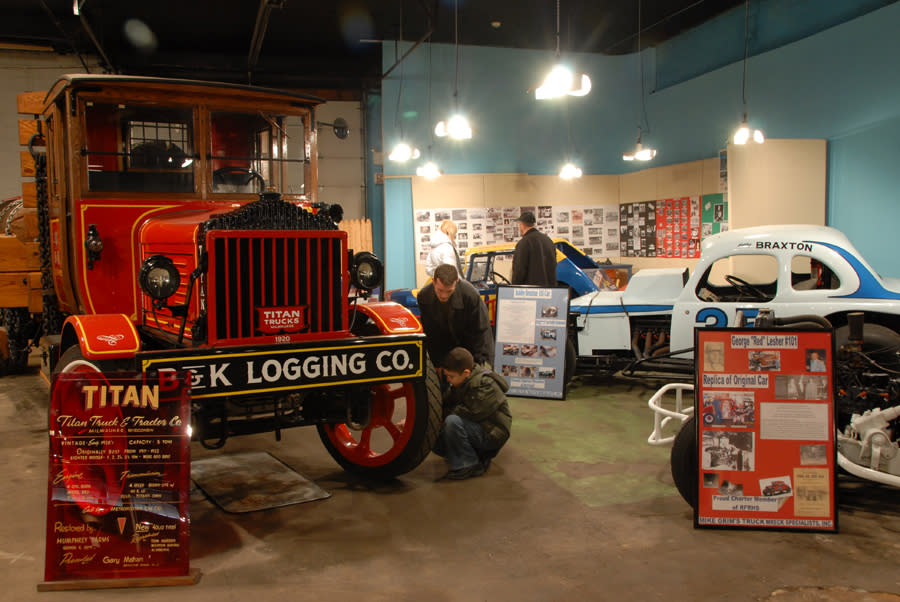 The newest display at the Boyertown Museum of Historic Vehicles is the Jeremiah Sweinhart Carriage Factory. On December 4 and 5 the factory's 1872 forge blazes to life for demonstrations in blacksmithing. Hammering home the point, this display of a vintage skill is definitely something to get fired up over.
Waterfowl Watch - Green Lane Park 
Green Lane Park resounds with the seasonal noise of honking, but it has nothing to do with traffic jams. It's the time of year for geese, ducks and swans to be on the move as they migrate. Nature experts will track the routes and point out who is going where at the December 5 Waterfowl Watch. The session starts at 1 p.m., and binoculars are recommended.
Frank Sinatra Tribute - Manatawny Still Works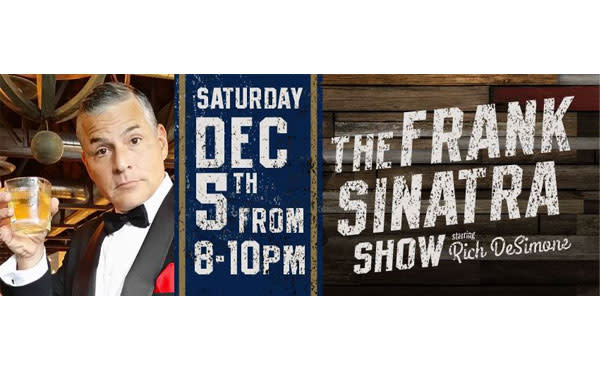 Manatawny Still Works takes on a Rat-Pack Vegas-type feel on December 5 with a musical tribute to Frank Sinatra. The performance is timed to mark the centennial of the December 12 birthday of Old Blue Eyes. Given the skill that has become the hallmark of the still, the cocktails are guaranteed to be as smooth as the tunes.
Valley Forge Beer & Cider Fest - Greater Philadelphia Expo Center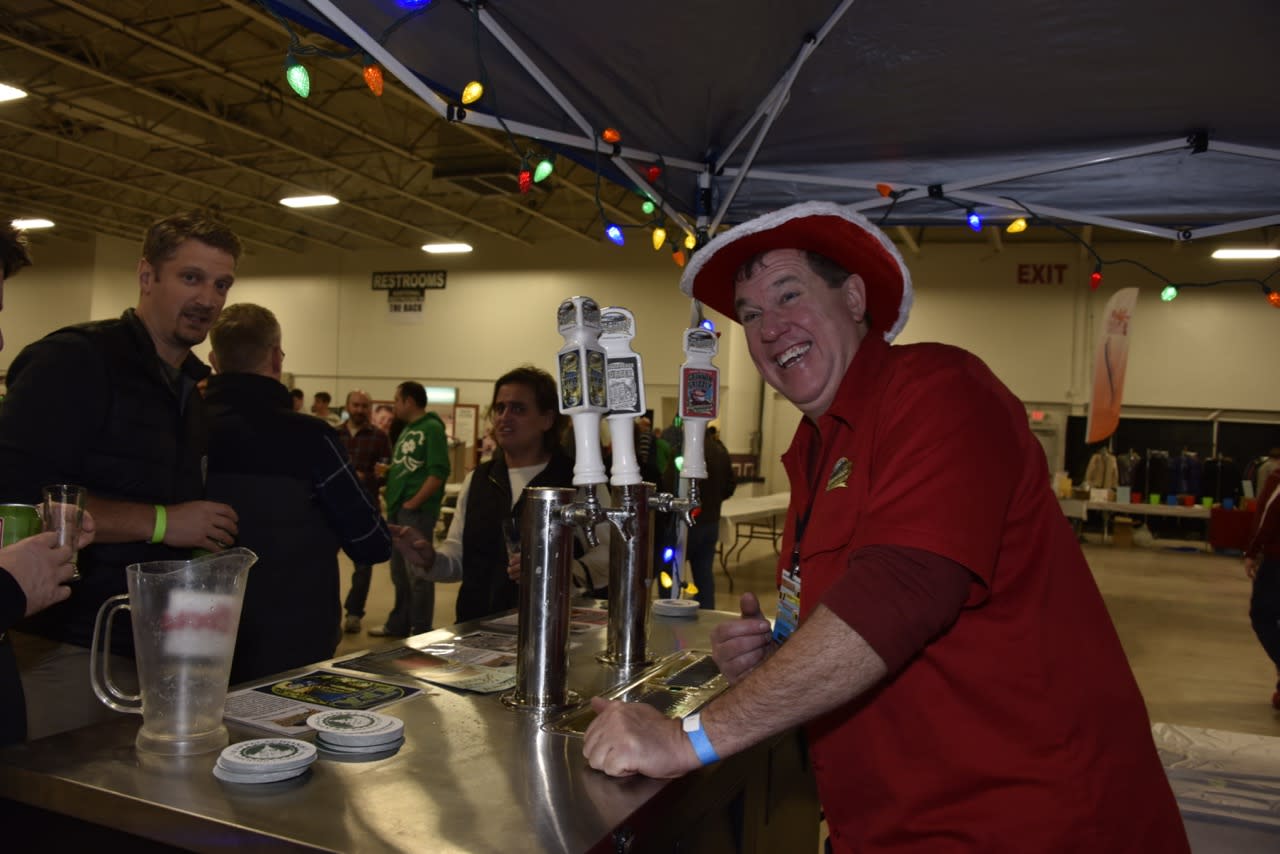 Toast the departing fall season at the Valley Forge Beer & Cider Fest, December 5 at the Greater Philadelphia Expo Center. There are two sessions (afternoon and evening) to sample more than 100 beers and ciders.
Penn Glee Club - Morris Arboretum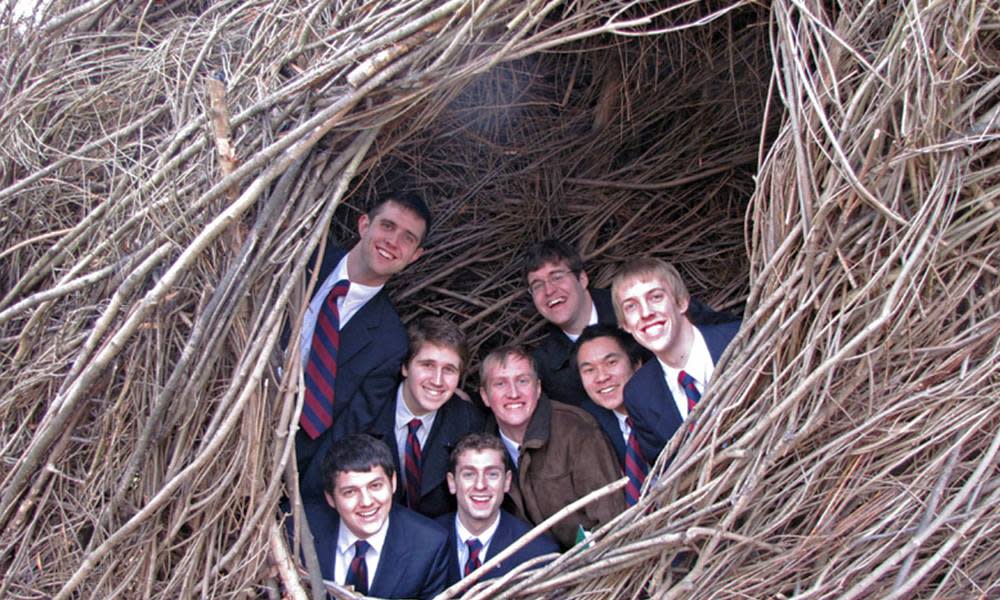 The Penn Glee Club brings its full-bore multi-harmony singing to Morris Arboretum of the University of Pennsylvania for its yearly December 5 concert at 2 p.m. The setlist is lively and extensive, and visitors will have a tough time not humming along.
Norristown Chorale Christmas Concert - Victory Church, Audubon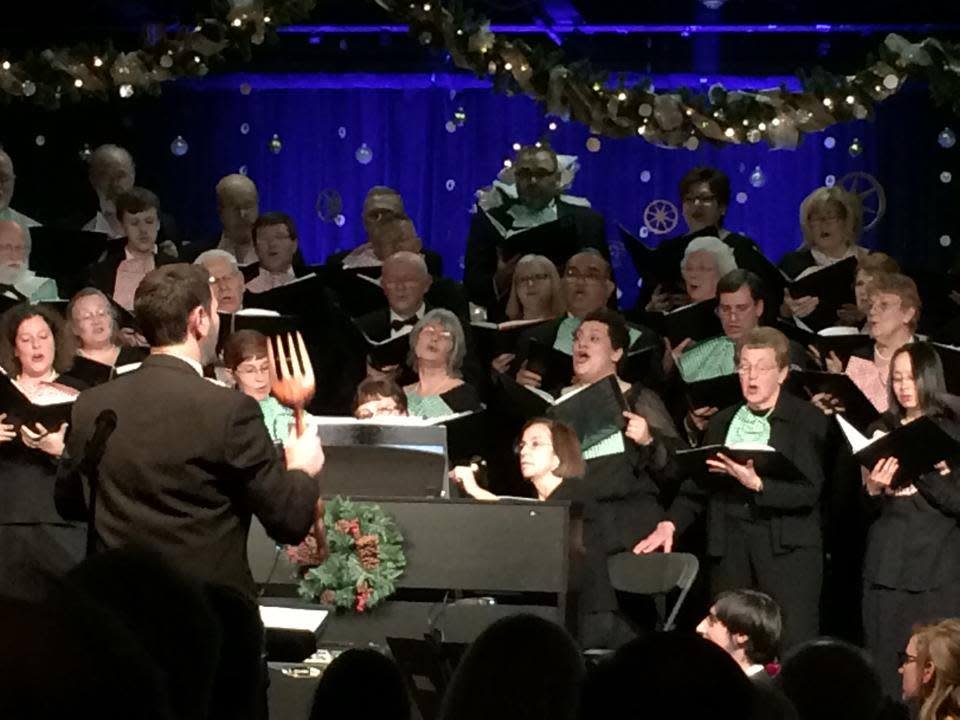 The Norristown Chorale Christmas Concert is a masterful evening of both secular and sacred selections. Their version of Silent Night is sung in English, German, Korean, Spanish and Zulu. For a peek behind the curtain as to how these musicians prepare for the performance (December 5 at 4 p.m. at Victory Church, Audubon), check out our blog from this week.
Candlelight Tours - Peter Wentz Farmstead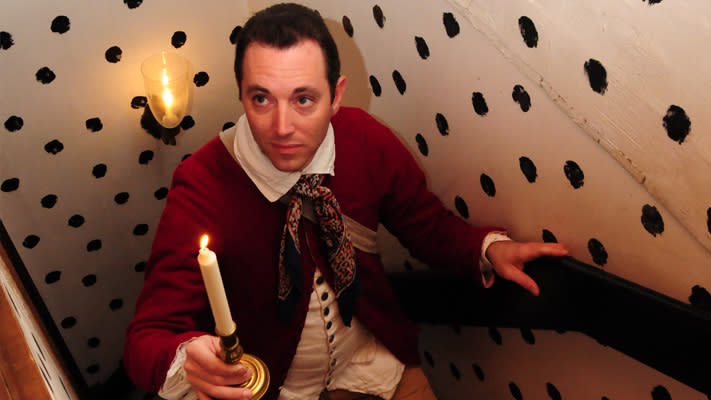 Peter Wentz Farmstead holds its annual afternoon/evening of candlelight tours on December 5. As darkness envelopes the property, the glow of candlelight greets visitors to a quaint array of Colonial-style decorations throughout the home. The presentation includes a visit from a Pennsylvania-German version of St. Nicholas, all in fur.
Owl Prowl - Norristown Farm Park 
Whoooo wouldn't like an evening of peering into the trees to discern one of ornithology's most fascinating and charming birds? The December 6 program at Norristown Farm Park takes advantage of the fact that it's courting season for owls, making their distinctive songs commonplace.
Merry Tuba Christmas Concert - Railroad Plaza in Lansdale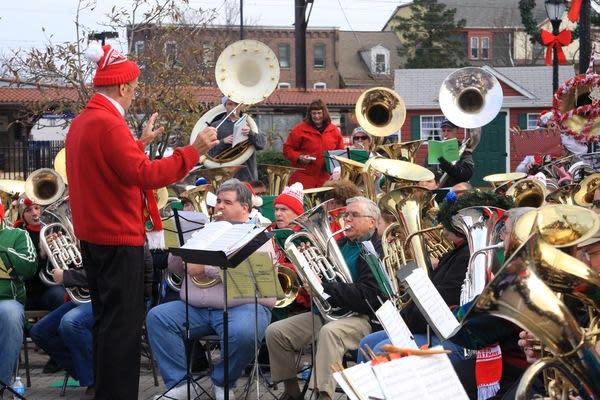 Railroad Plaza in Lansdale hold its annual Merry Tuba Christmas Concert on December 6. Attendees should be prepared to smile as the witness that not all Christmas music goes "rum-pa-pum-pum." Two brass ensembles bring an oom-pah feel to traditional holiday tunes in this unusual concert, which begins at 1:15 p.m. A community menorah lighting follows at 6 p.m., with a similar musical style, thanks to the sounds of the Horns of Hanukkah.
Holiday Open House - John James Audubon Center at Mill Grove 
John James Audubon Center at Mill Grove hosts a Holiday Open House on December 6. The barn gets the full-on holiday treatment, with decorations inside and out. The free event features cookies, cider, crafts and a demonstration in falconry.