By late 2010, the writing was on the wall: Last-ditch efforts to save the Pottstown Symphony Orchestra were not going to succeed. After one last holiday concert, financial woes silenced a 45-year history of musical magic.
But from those ashes, a philharmonic phoenix has arisen.
In 2014, grassroots efforts began to stir, intent on relaunching the group, reinventing its business model and tuning up for an inaugural season.
Thus, the Pennsylvania Philharmonic was born.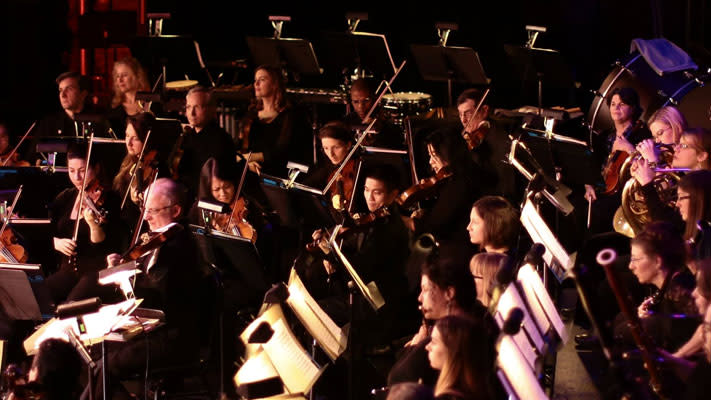 Now in its second season, the 2015-2016 list of concerts covers five programs presented at 16 venues, including two at the Pottstown High School, once again bringing the lush harmonies home.
The February 21 concert, nearby in the Phoenixville Area School District Middle School auditorium, was an interesting blend of old-meets-new. The music of two masters was presented: the baroque sounds of Antonio Vivaldi and the jazzy beats of Astor Piazzolla.
What made the matinee stand out was the way the two pieces were woven together. Both composers have written pieces called The Four Seasons, and the concert kept the audience (and the players) on their toes by alternating between Vivaldi's baroque sounds and Piazzolla's modern ones.
The violin soloist was David Kim, concertmaster of the Philadelphia Orchestra.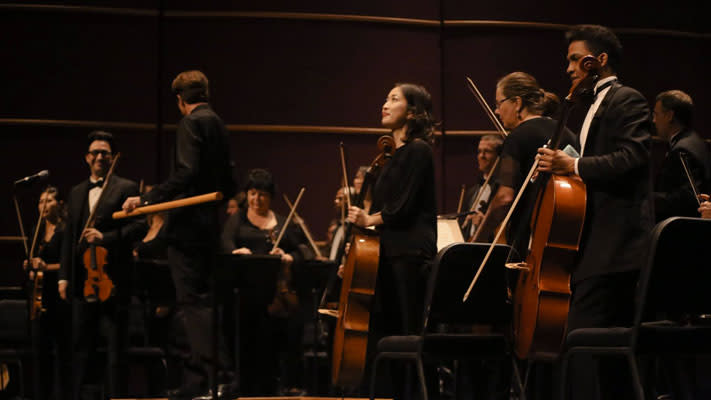 Kim began with a friendly greeting: "I'm so happy to be in Phoenixville," he said, his grin lighting up the entire stage. "One of my interests, aside from music, is hunting. It gets me into the fresh air and outdoors, after spending a lot of time in a closed-in rehearsal room with this thing," he said, gesturing to his violin.
"Why I love coming here," he continued, "is because my favorite hunting supply store is right here in town. I've promised my wife not to spend my entire fee here, before I even get home."
Kim told the crowd about the pieces they were about to hear.
The Vivaldi, he said, evokes the sounds of nature and the countryside. The fall portion brings harvest celebrations to mind; the winter section sounds like teeth chattering against a brisk wind.
The Piazzolla, he said, was probably lesser known. "But it's very accessible. Piazzolla was primarily a composer of tangos, and this music has been transcribed to string orchestra. But it will remind you of a movie soundtrack. It's very lively and descriptive."
Kim then centered himself quietly, enabling conductor Michael Butterman to take the stage to enthusiastic applause.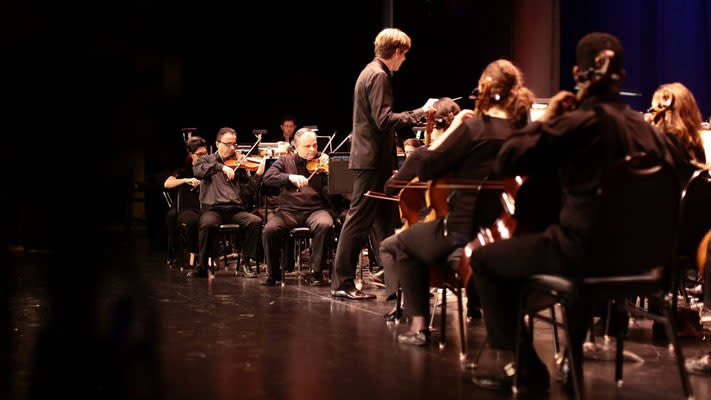 Butterman, who has conducted all across the U.S., strode to the center of the musicians, swept a dark lock of hair off his forehead, raised his arms and paused. Every eye was on him; every bow poised.
With a swooping downbeat, the Vivaldi's take on spring began pouring out from the stage.
Up next was the Piazzolla interpretation of the same season. The sound was completely different, using long sliding notes and a bouncy tempo. At times the basses provided a smooth underpinning, and at others, their thumping strings sound like the beat of drums.
Kim was a flurry of activity. His face was just as expressive as his violin: Eyebrows up, he fingered his way through rapid-fire notes, bowing furiously. Corners of his mouth drawn down and eyes almost closed, he sighed through the slower more contemplative sections.
Butterman matched his energy and intensity. His conducting style was full-bodied, involving not just the arms but his hands, head and torso as well. When the Piazzolla got sprightly and springy, he bounced onto his toes.
The spring content was followed by summer, then fall, then winter. One last return to spring brought us full circle.
After the concert, Butterman held a short Q&A where he explained one of the core functions of the group.
"We have a huge responsibility to inspire a love of music - all music - in younger people. When I take the orchestra to a school, I'll ask: Who here has never seen or heard a symphony orchestra in person before. And 80-90 percent of hands will go up. They're not even sure at the outset how the instruments work, what the conductor does, how all this fits together. But by the end, they're mesmerized," he said.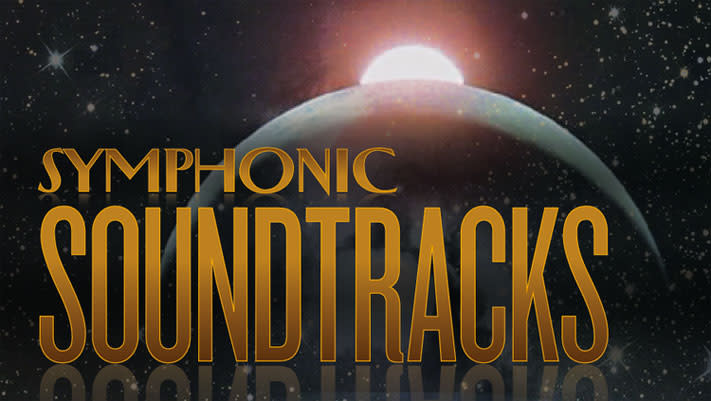 Details on the remainder of the 2015-2016 season of the Pennsylvania Philharmonic follow. Montgomery County-specific locations are highlighted:
Symphonic Soundtracks: Classical music from the movies:

April 8, 7:30 p.m., Pullo Center, Penn State York
April 9, 7:30 p.m., Pottstown High School
April 10, 2 p.m., Zoellner Arts Center Lehigh University Bethlehem

Beethoven Masterworks: Symphony No. 7, Choral Fantasy, Egmont Overture

June 3, 7:30 p.m., Pottstown High School
June 4, 7:30 p.m., Pullo Center Penn State York
June 5, 2 p.m., West Chester,Madeleine Wing Adler Theatre at West Chester University
A restful coda to a night hearing the Pennsylvania Philharmonic is a night at one of our restful hotels. See our website and score a terrific weekend away from home.