The current upswing that is revitalizing Pottstown has been guided by people who could only be classified as visionaries.
Who else could look at a former five-and-dime and see the potential for a black-box theater?
Or turn a 1880s bank into a restaurant?
Or use a onetime metal weld building to house a cheery carousel?
Cathy Knapper can be included among these Pottstown dreamers. In looking at the long-defunct Gruber Community Pool - filled with road debris and trash like an abandoned refrigerator and other "nasty stuff" - she saw a site for a BMX park.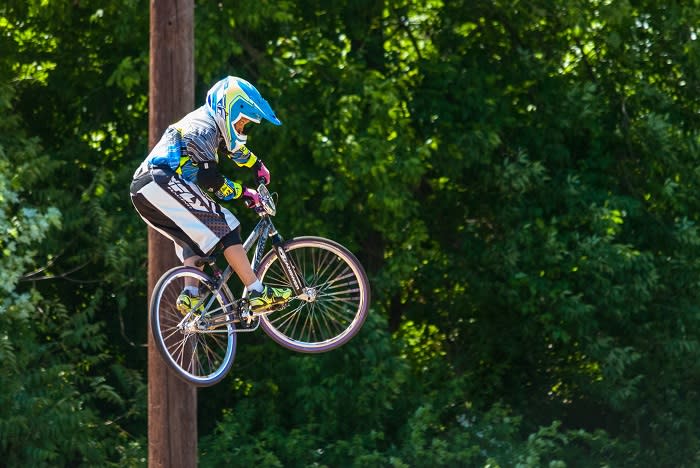 Her proposal was, in a way, self-serving. With two boys who were into the sport in a big way, she was eager for a track that was easily accessible.

"We would travel to New Jersey three times a week for races," she recalls. "But when my husband and sons would go out on daily bike rides, they would be looking for places in Pottstown to build a BMX park. They saw this abandoned pool that wasn't being utilized. So that's what triggered my husband to ask about it, and we went from there."

There was some initial resistance. "Some people thought we were crazy. Others thought the view of a bunch of dirt hills wasn't something that people would want to see. Some others bought into some really weird stereotypes about BMX racing, especially that it was all about the jumps and the freestyle. So we really had to sell the fact that it is a family-oriented sport whose point really is racing."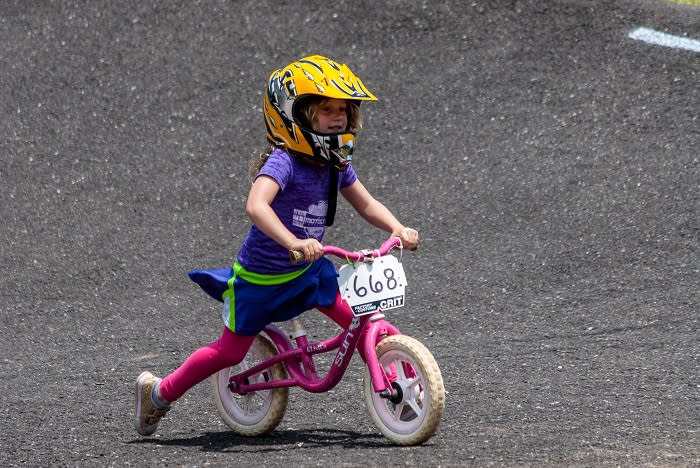 Building started in late 2003, driven solely by volunteer forces and donated funds and materials. Knapper and her colleagues started a parents' group, obtained liability insurance and proved the idea worthy.

When materials proved scarce, Knapper and her volunteers got creative. "There were some construction sites up on Route 100," she remembers. "We would stop and ask them for their fill dirt. Like stuff that they were cleaning up. Instead of them having to haul it 20 miles away, they brought it here. And they were thankful."
In 2004, the project leapt over its final hurdles, and Trilogy Park BMX opened. Its 1,050-foot track accommodates as many as eight racers at a time, sending them screaming down a start hill, over dirt obstacles and navigating tight turns.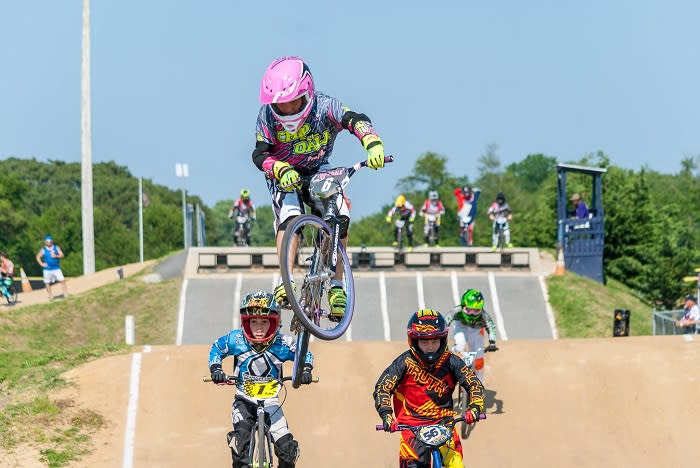 This weekend, the park steps into the national spotlight, hosting a series that could well qualify racers for the Summer Olympic Games in Rio. BMX debuted at the 2008 Games in Beijing, where three Americans sped away with medals.
Knapper has her sights set further out to the 2020 Games in Tokyo, where her son Justin may have a shot.
"He's 19," Knapper says, "and he has been riding since he was three. His older brother rides, so Justin grew up at the track in a stroller. When it came time for him to try a bike, he just got on and rode. There were no training wheels."
As a mom, do the tight turns and flying jumps scare her? "It is no more dangerous than basketball, football or hockey," she replies confidently.
BMX riding may seem the stuff of twentysomethings with plenty of bravado, but the sport has a wide age range. Knapper says that competitor classes being as young as two years old. These "striders" use a no-pedal bike and a shorter course, scooting over humps and a turn.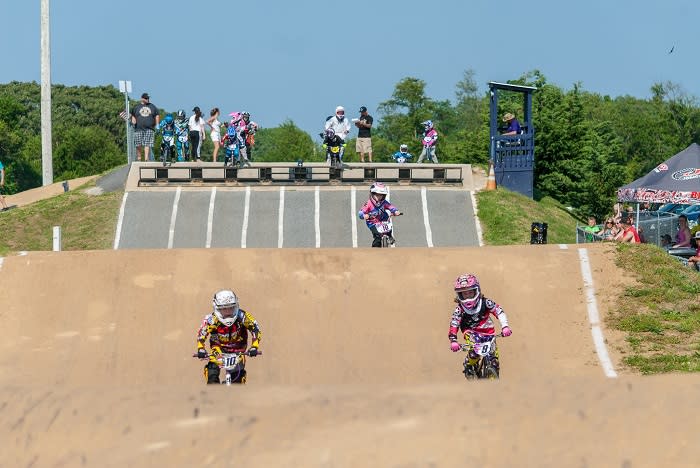 On the other end of the scale is a local competitor from Gilbertsville who, according to Knapper, is still gritting his teeth through turns and kicking up dust at age 62.

Interested? Trilogy Park hosts the USA-BMX Quaker State Nationals, June 3-5 in Memorial Park, Pottstown. Upward of 1,000 cyclists from 30 states - as well as some international competitors - will vie for rankings and advancement.

The event is free; spectators are welcome; seating is plentiful; onsite vendors offer food; and the action is nonstop.